MODEL Q&A
COLTON DANE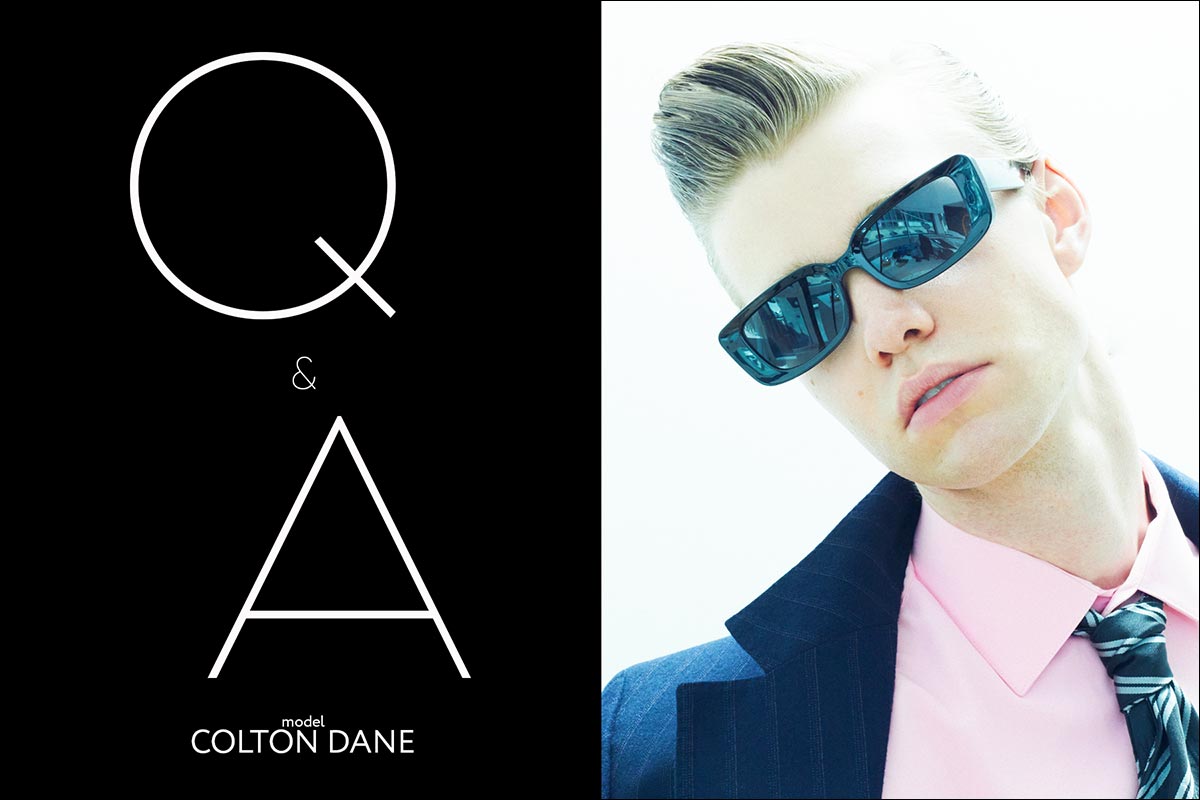 HE/HIM
Height 6'1″
Hair BLOND
Eyes BLUE
Chest 36″
Waist 28″
Shoe 11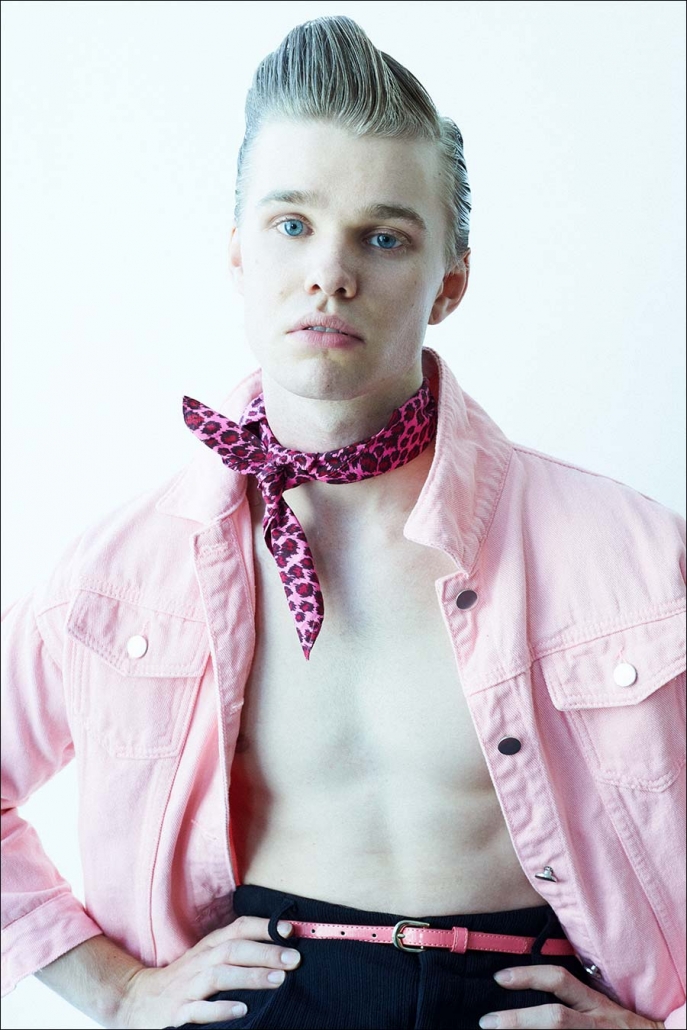 AGE? 23.
HOMETOWN? "I think I've passed through there once before," is the response I usually get when I tell someone about my hometown. Texarkana, TX. The kind of place that is quiet, slow, and dangerously aware of what moves through it. But on 15 acres of woods, my mother created an escape, taking me on magical adventures – searching for dragon gems, jumping through portals, and dreaming of building castles. I didn't realize it at the time, but that was how I learned to dig out magical experiences, even when the gift of abundance was not present. It is the place where I learned to find something to love in the world— and for that, I will always be grateful for the simple town that was only meant to be passed through.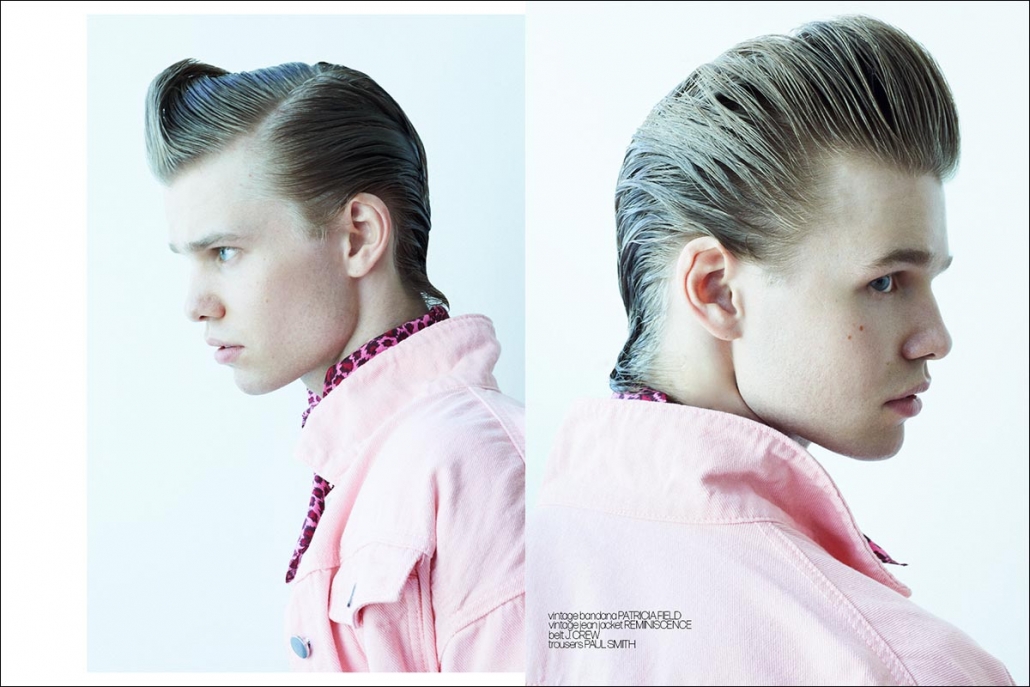 ARE YOU IN SCHOOL? I recently graduated from the University of Houston where I studied Acting with a minor in Media Production. My program was based heavily in the physical movement of Suzuki which teaches an awareness of your body in a space in relation to others. I have been aware of this training as I have continued to evolve and participate in the world, and I'm sure partially why I come alive on a dance floor. The greatest lesson I learned studying there came from my acting professor, Carolyn Boone – to always bring something to the party, and to be confident in what you bring.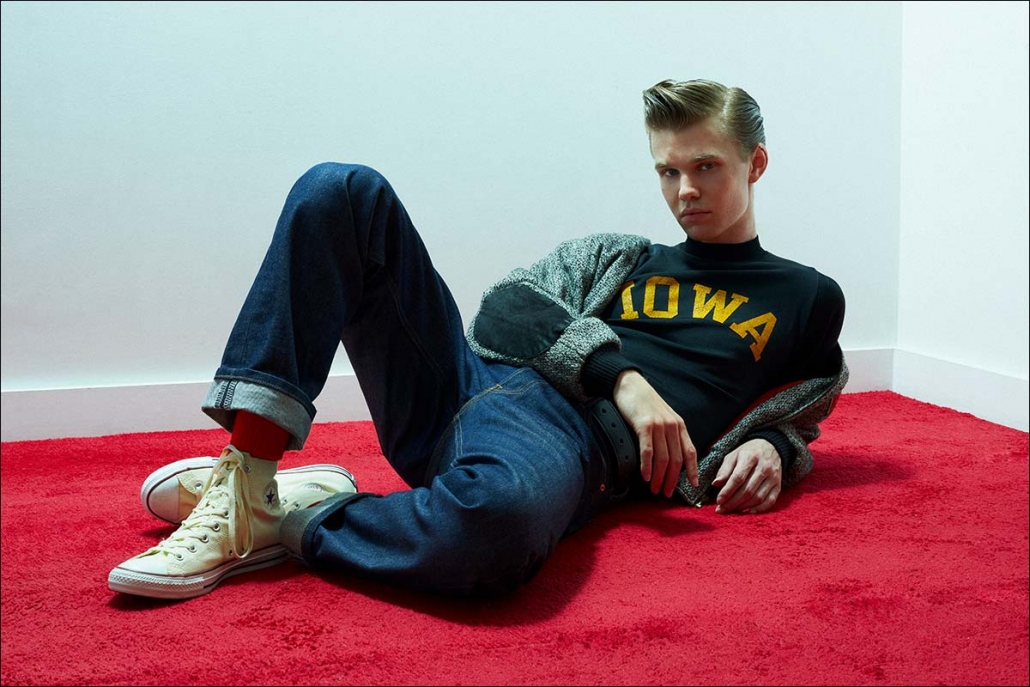 HOW DID YOU GET INTO MODELING?  The initial spark was cultivated in my high school photography department, where our rebellious teenage angst yearned to create for the sake of creating. It's where I found love for it. They would pull me out of Newspaper and into the studio (during school hours), and we would just play— smearing glitter and paint and layers of clothing on my body. The signing of contracts came after I moved to Houston and connected with another model online who sent my digitals to their old mother agent. I made the three-hour drive to Austin to meet with Devin Mazza of Mazza Models and the next part of the journey began.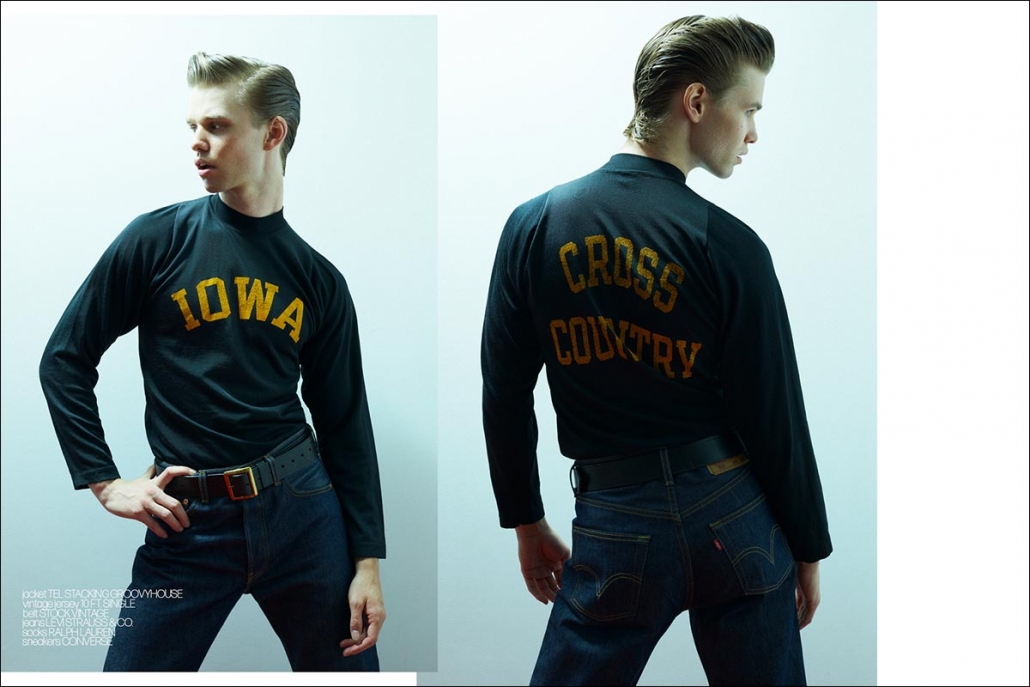 FIRST MODELING JOB? The first one that felt real was the 2022 Fall Fashion Week Presentation for Tara Babylon. The collection was a woven sea of whimsical, pastel, detailed knitwear; and the momentum felt so electric. I am excited for more moments of electricity.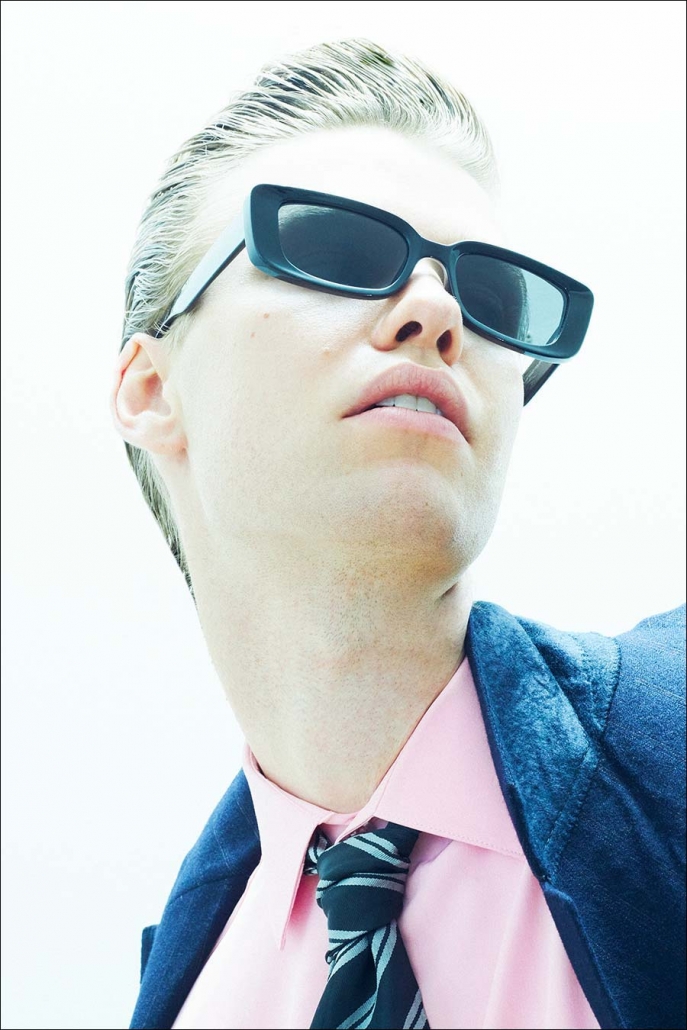 FAVORITE PART OF BEING A MODEL? Observing the practice of attention to detail and being able to weave my own attention to detail within their work. Generating moments and work that feels electric.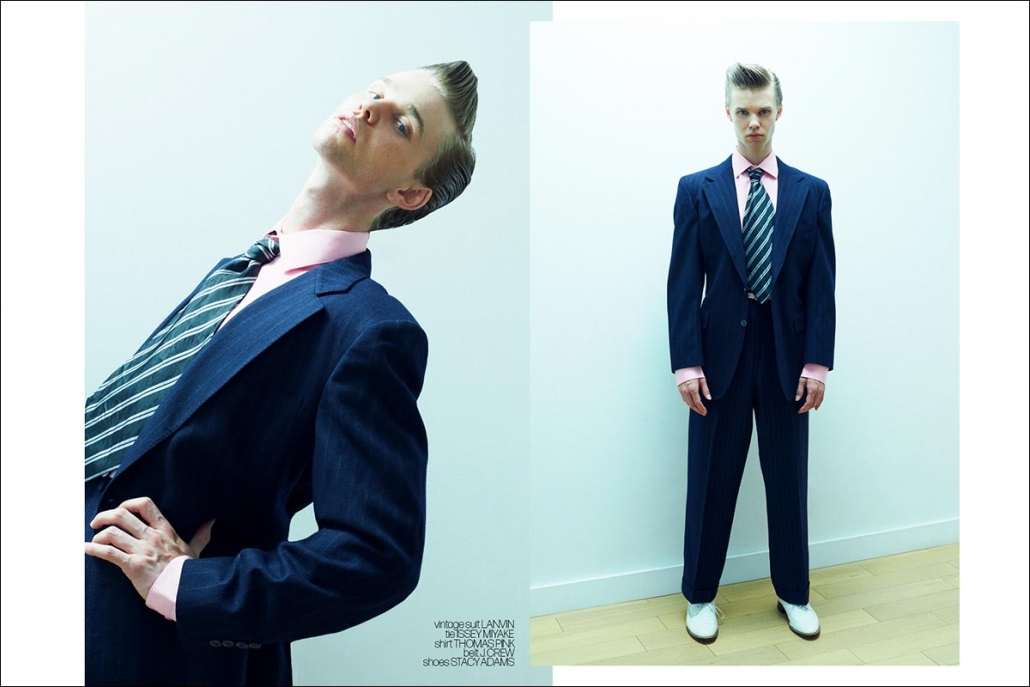 WORSE PART OF BEING A MODEL? It used to be rejection, but now I see how the things that made me weak are also what made me strong. Now I'm just ready to play.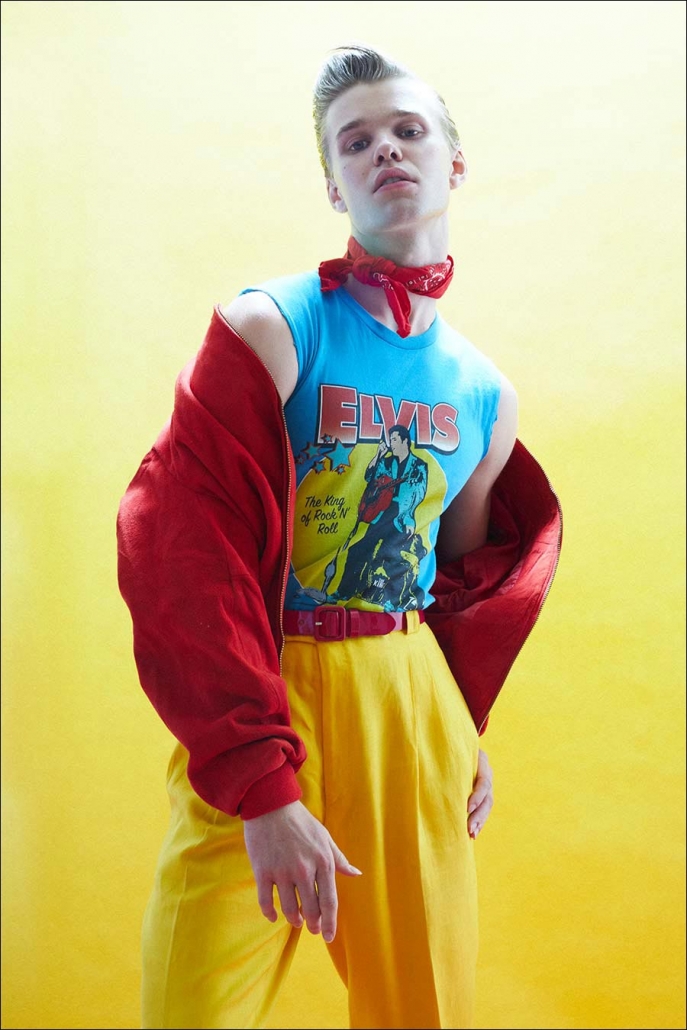 HAVE YOU WALKED RUNWAY OR DO YOU ASPIRE TO WALK RUNWAY?  I walked for Midnight Rodeo in the spring— I have always treated every hallway/sidewalk/avenue as a runway. I'm ready to show that same star power on the runway.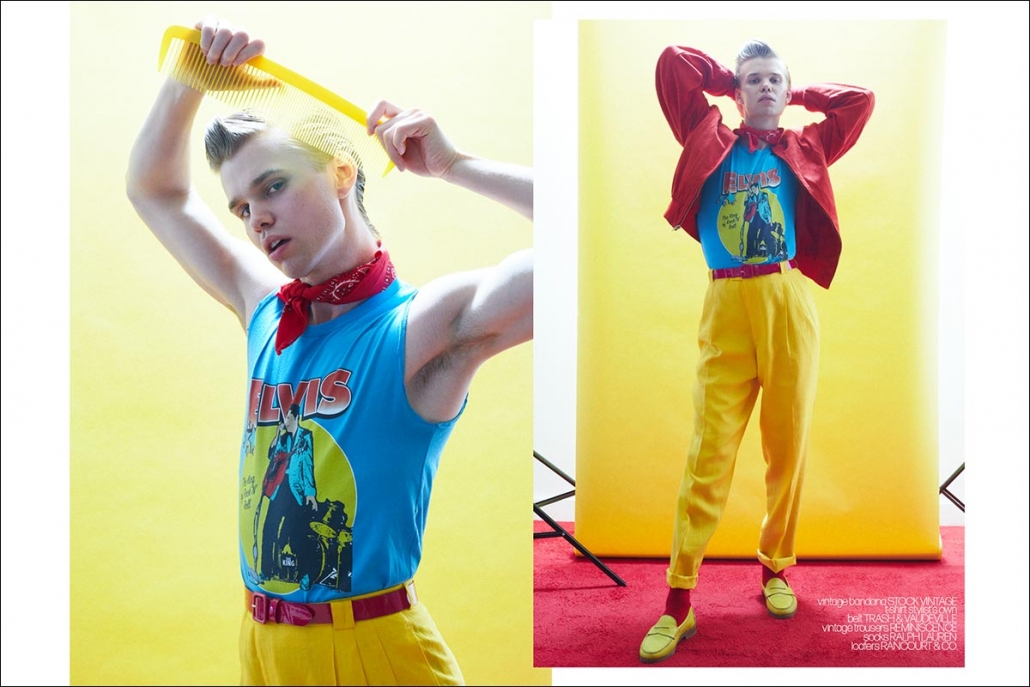 FAVORITE PHOTOGRAPHER? A friend recently took me to the Avedon gallery and I felt so much. He captured star power. I want my star power to be captured in the same way.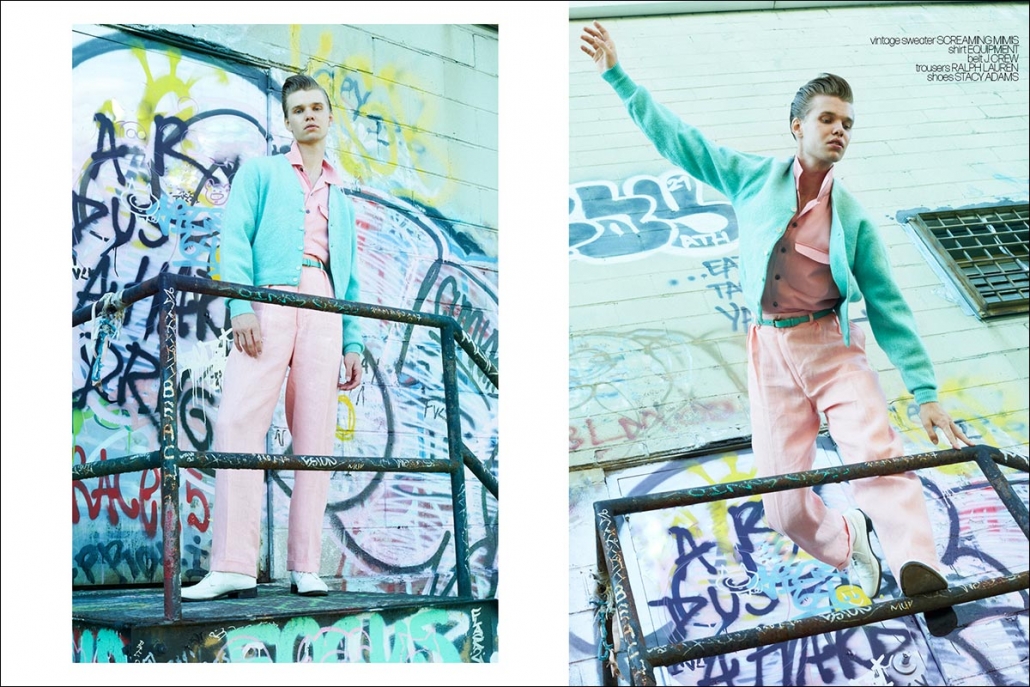 FAVORITE MODEL? Leon Dame. The videos of his walk, the intensity and the fluidity and the performance. He is such a force.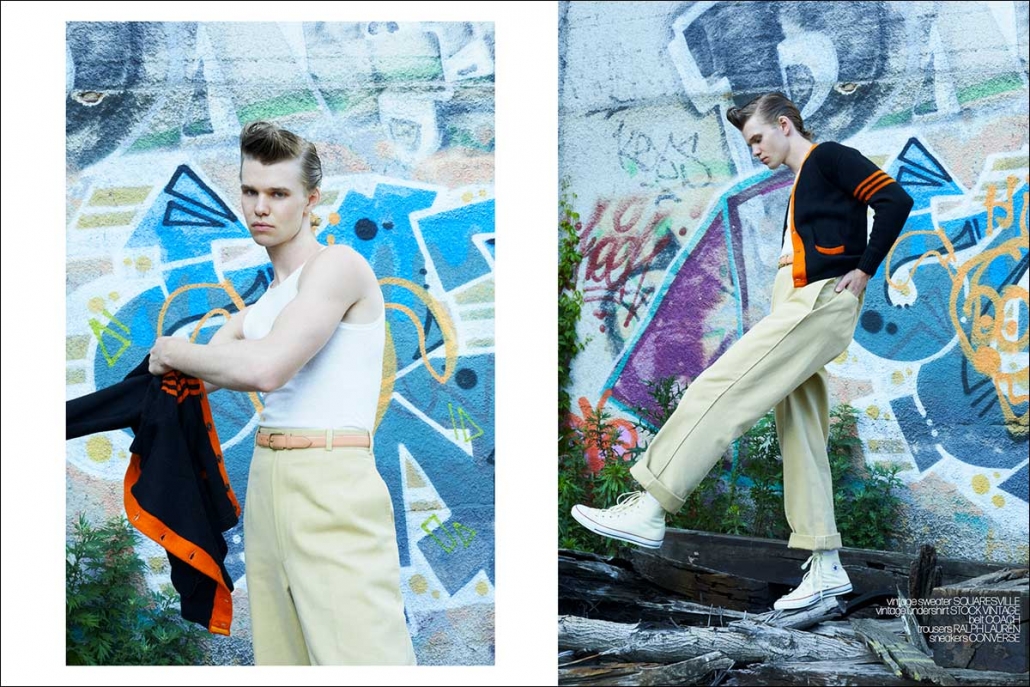 FAVORITE DESIGNER/LABEL? Ludovic de Saint Sernin. They have been a constant source of inspiration for my presentation and wardrobe.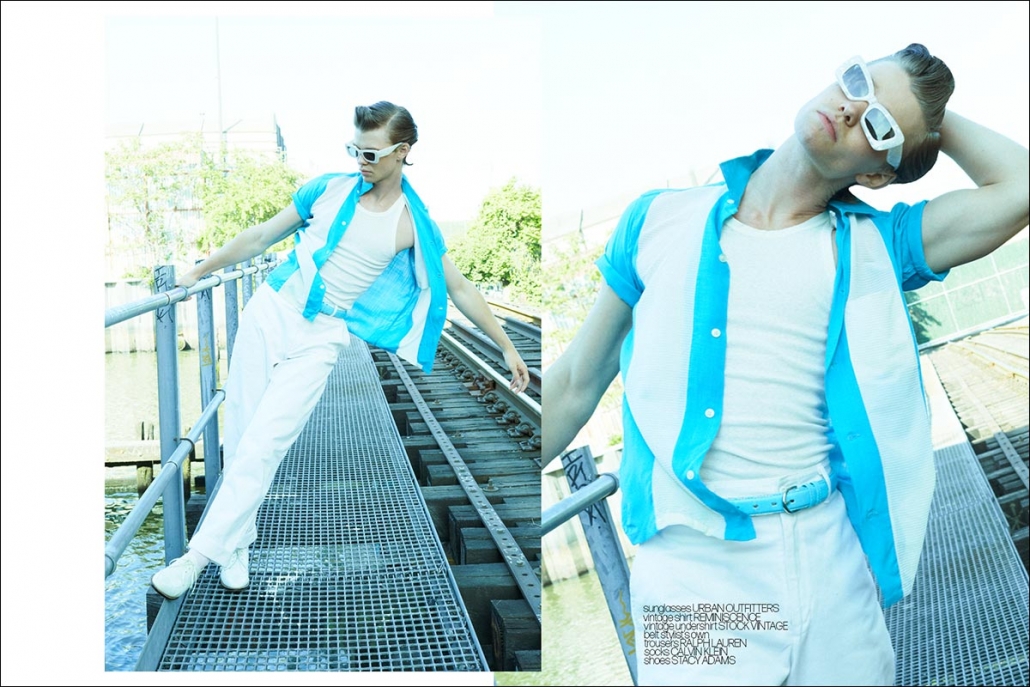 DREAM CAMPAIGN?  One dream is a campaign fused with dance and movement. I have discovered myself on the dance floors of New York. It is where I feel most in my power and the most authentic. Specifically though – either the strength and power of a Prada campaign or the ease and flow of a Calvin Klein campaign.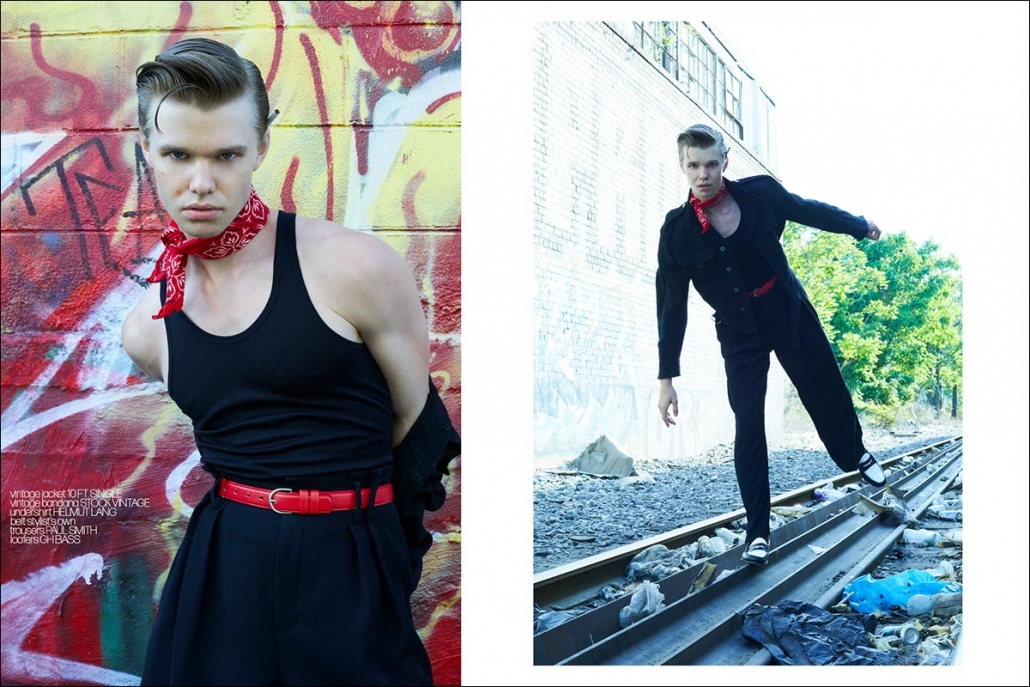 DESCRIBE YOUR STYLE/LOOK? Evolving! Typically I would say sleek, dark and elongated, but I can feel myself in the middle of a shift as I am shifting with New York. I want my current style to be layered with a new sense of charged strength. Currently on the hunt for some cowboy boots. Always open to being changed by what inspires me.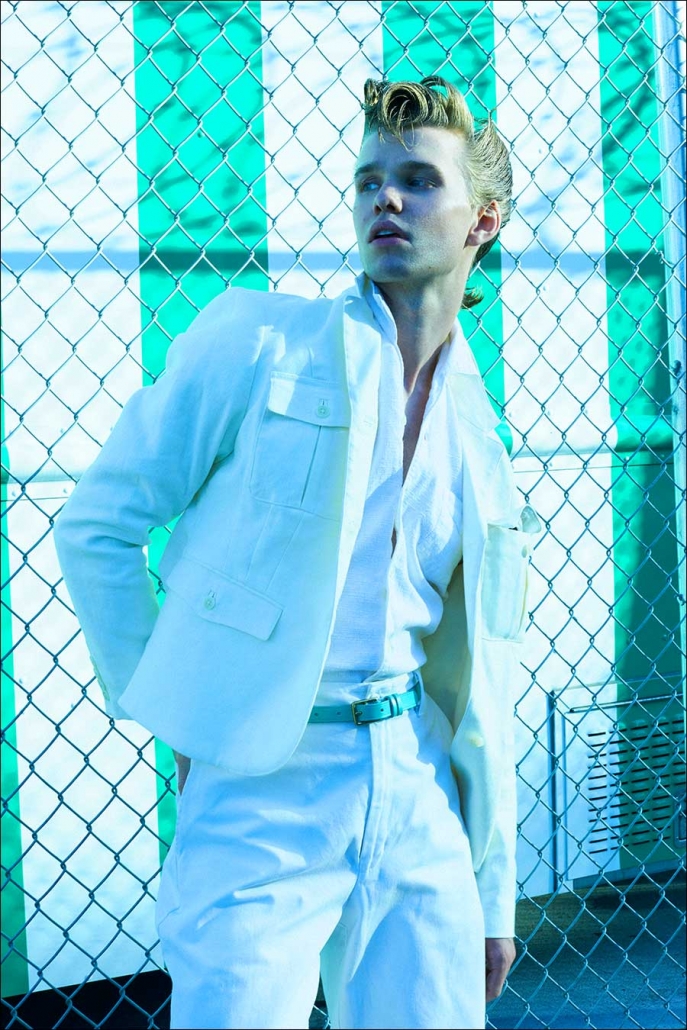 FAVORITE MUSICIAN/BAND? Currently Chappell Roan. She's unapologetic and holds a raw authenticity that I needed to feel in an artist to unlock it in myself.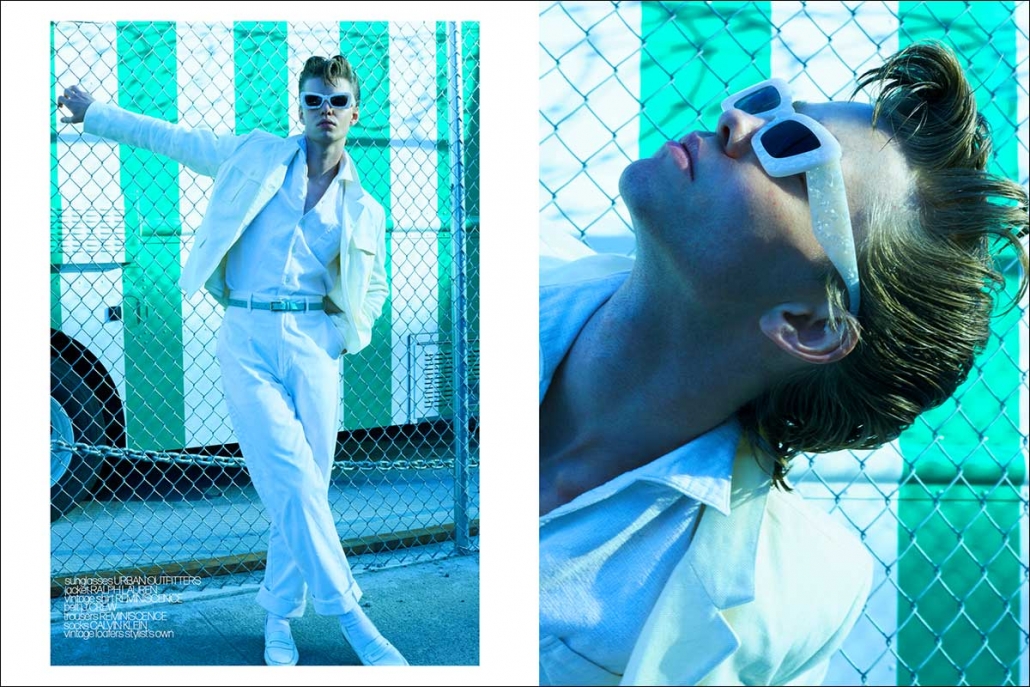 FAVORITE SONG OF THE MOMENT? "The Feels" – Labrinth.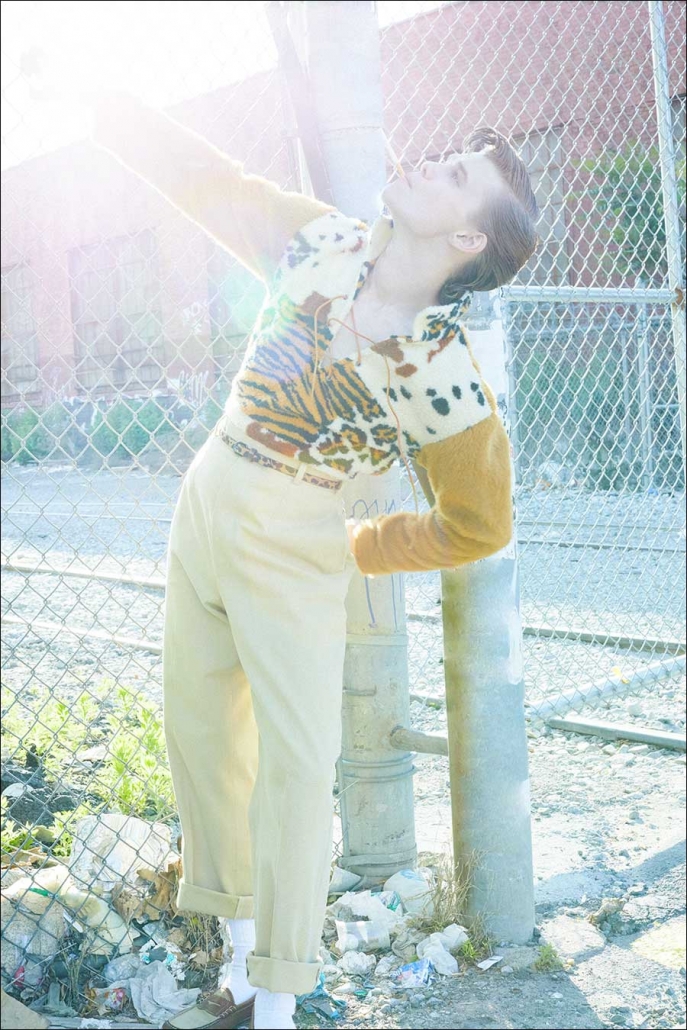 INTERESTS BESIDES MODELING? I am a multifaceted artist— and I am beginning to understand the impact of my art through the subjects and materials I choose to study. I want to be part of the force of great queer artists making queer art. In the subjects I paint and sketch, the stories I write, the characters I play, and ultimately, in the stories I will direct.
GF/BF? I have been resonating with the Greek goddess Artemis recently in the great exploration and hunt for myself and my dreams. So currently, no partner needed, though I am always open to an adventure.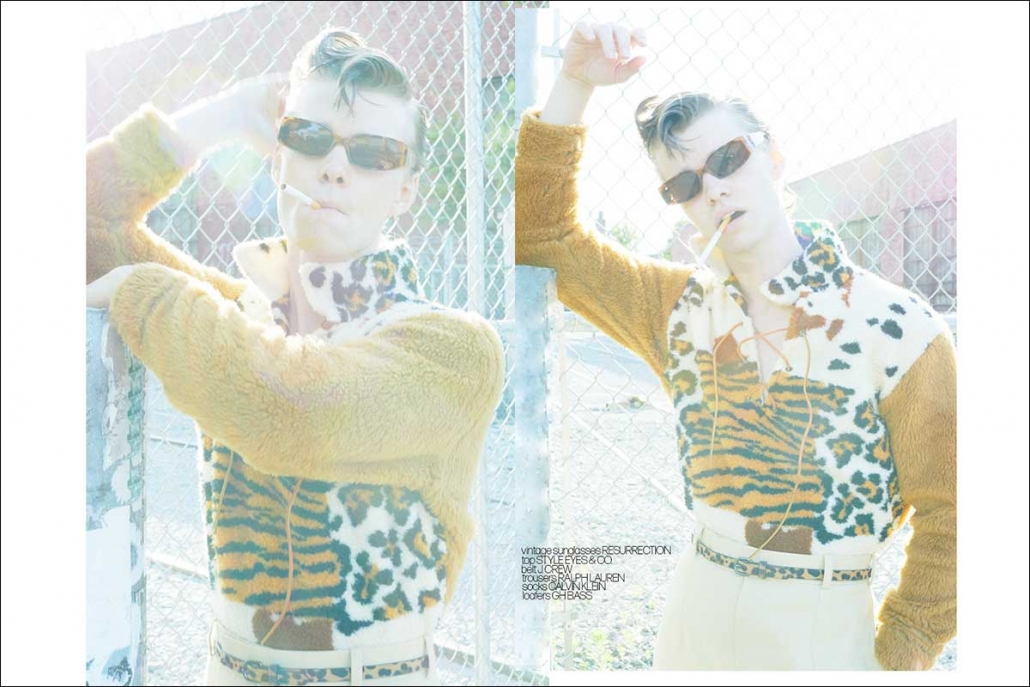 WHAT'S NEXT FOR YOU? Continued expansion. Of myself and the world as I participate in it. I am going to continue showing up as I am, in my full power and sharing myself with the world. I cannot wait to feel it all.
Photography & menswear styling Alexander Thompson. Photographed in New York City.