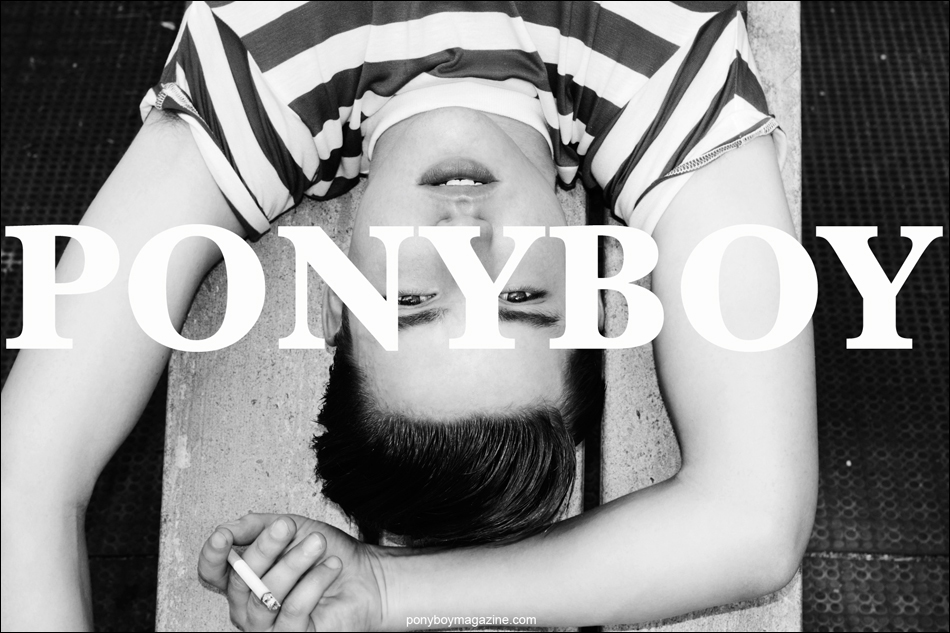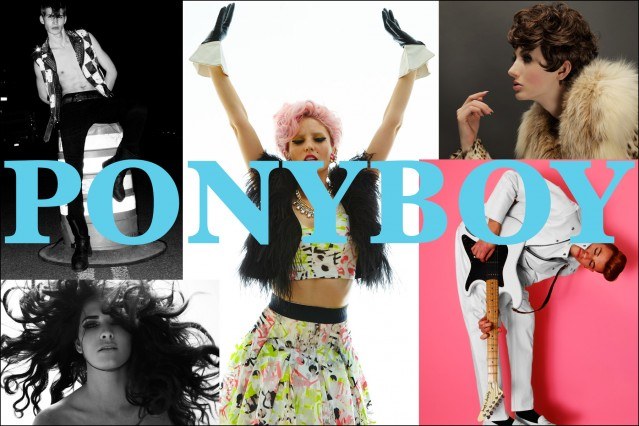 PONYBOY MAGAZINE is a New York City vintage inspired fashion & music website featuring men's and women's fashion editorials, backstage fashion, musicians, people, photography and style. Founded by editorial photographer Alexander Thompson and fashion creative Maria Ayala, this project was developed as a result of a love for vintage from past decades, ranging from the 1930s through the 1990s.
Ponyboy Magazine gets its name from the lead character Ponyboy Curtis, in the coming-of-age book THE OUTSIDERS, penned by a then 15 year old girl named "S.E. Hinton."  The novel was published in 1967 by Viking Press and was later adapted into a theatrical release in 1983, directed by Francis Ford Coppola.
Launched in January of 2014, we have featured outstanding, up-and-coming musicians, models, personalities and artists. We also cover New York Fashion Week, both men's and women's designers.
For fashion & styling related inquiries, please contact fashion director Maria Ayala:  fashioneditor@ponyboymagazine.com
For beauty related inquires, please contact beauty director James Vincent: jamesvincent@ponyboymagazine.com
For reproducing any content, please credit photographer/ponyboymagazine.com, and please include a working link back to the original story.
Thank you.
---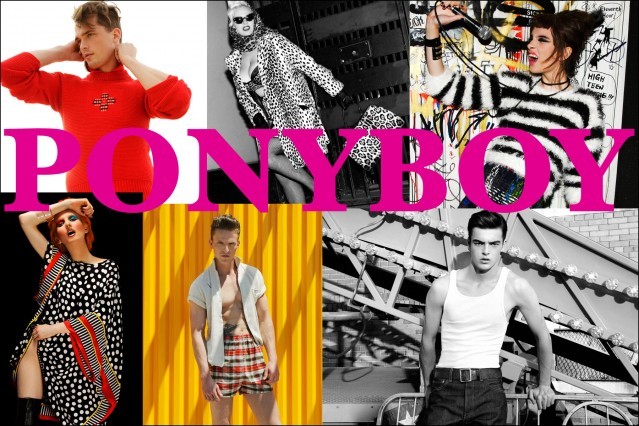 Alexander Thompson is a freelance based fashion photographer from New York City. Alexander graduated from the University of Texas in Austin with a degree in advertising. He then followed his dream by moving to the east coast to become a New York City fashion photographer.
His introduction to fashion photography began when he assisted the world's most famous fashion photographer, the great Richard Avedon. It was there that he saw the magic of collaborating with top models, stylists, art directors, hairstylists and makeup artists to create incredible fashion images. This eye awakening experience confirmed to him that he would go on to be a New York City fashion photographer. During this time, Alexander also had a passion for collecting men's vintage clothing, primarily menswear from the 1940s, 1950s and early 1960s. Alexander would not only wear these vintage pieces, he would also photograph the clothing with test shoots, on up and coming male models from the best modeling agencies in New York City. He soon gathered a portfolio as a fashion photographer and reached out to print magazines to shoot fashion editorials with both male and female models from agencies in New York. Alexander began shooting various editorial assignments for fashion magazines including Black Book, I.D., Tokion, Nylon, Trace, Paper, Client, WWD, Vogue, Spin, Rolling Stone, Genre, Scene, V magazine, The Face, Beauty Rebel, Supplementaire, TimeOut NY, Playboy, The Village Voice, Mass Appeal, Missbehave, Alice, Reserved and many more.
As a fashion photographer in New York City, Alexander has had the opportunity to work with many diverse companies, including Beautylish, Makeup Forever, Pretty Pretty Cosmetics, Agent Provocateur, Nick Graham, Patricia Field, Harley Davidson, Oribe, Armour Beauty, The Powder Group, Hair Room Service, Clutch Bags, Resurrection Vintage, BLK BLU NYC, Austin Scarlett, Kenley Colins, Mode Merr and many others.
Along the way, he also collected a large collection of vintage fashion magazines – for example, Vogue, L'Officiel and Playboy magazines for both reference and inspiration. He also has a vast library of fashion photography books.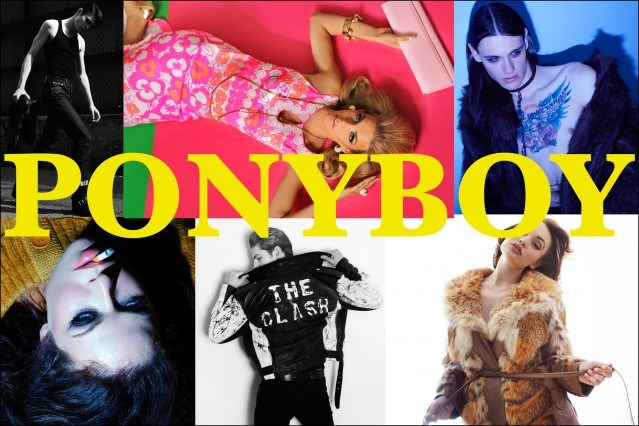 Alexander has also been documenting the 1950s influenced rockabilly music scene in the United States for several years now, by shooting hundreds of stylish and fashionable portraits of notables in the scene. He aspires to one day have a book on this underground subject. And Alexander also has a vast collection of polaroids that he took from the New York City downtown nightclub scene when he was a DJ in the late 90s/early 200s. These subjects of the work include club kids, hipsters, celebrities and downtown music-savvy kids.
Alexander is the founder and editor of the vintage-inspired online fashion magazine https://ponyboymagazine.com/ He lives in Williamsburg Brooklyn with his wife and dog, and loves to travel and take pictures.