MODEL Q&A
DAMIEN MEDINA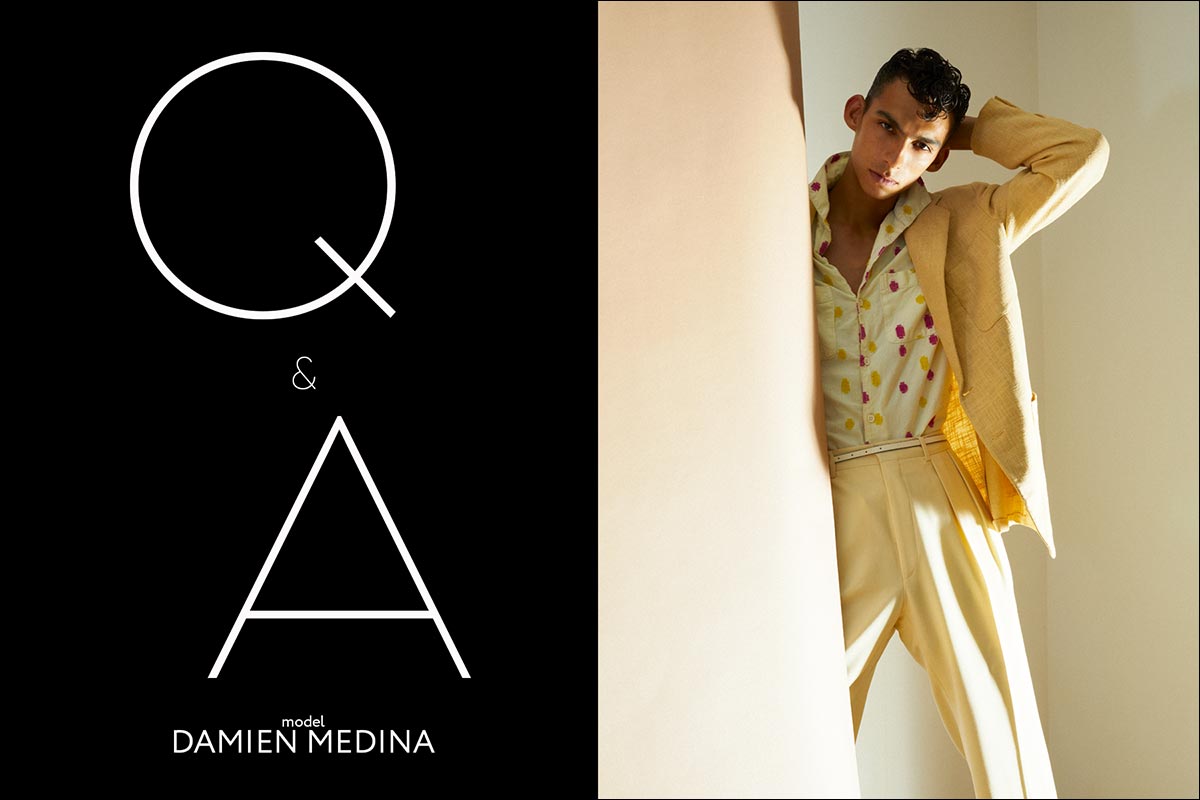 HE/HIM
Height 6'2″
Suit 38R
Shoe 10.5
Hair BROWN
Eyes BROWN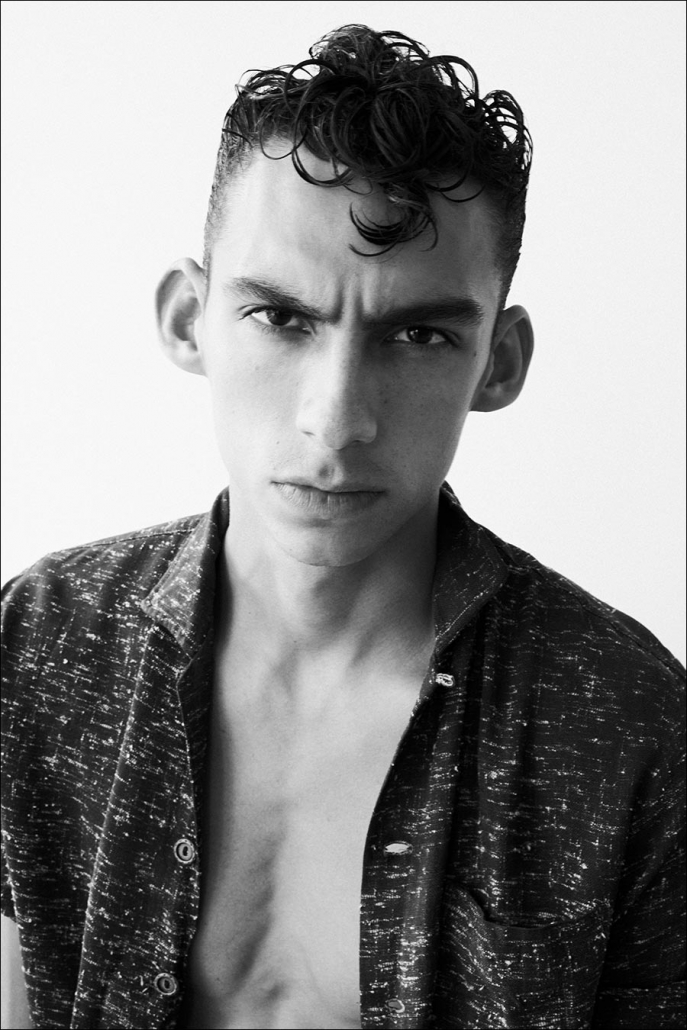 YOU'RE FROM NYC. WHAT WAS YOUR UPBRINGING LIKE? I grew up in New York City, and it was a vibrant and diverse place to be raised. The city's energy, cultural diversity, and endless opportunities shaped my upbringing in unique ways.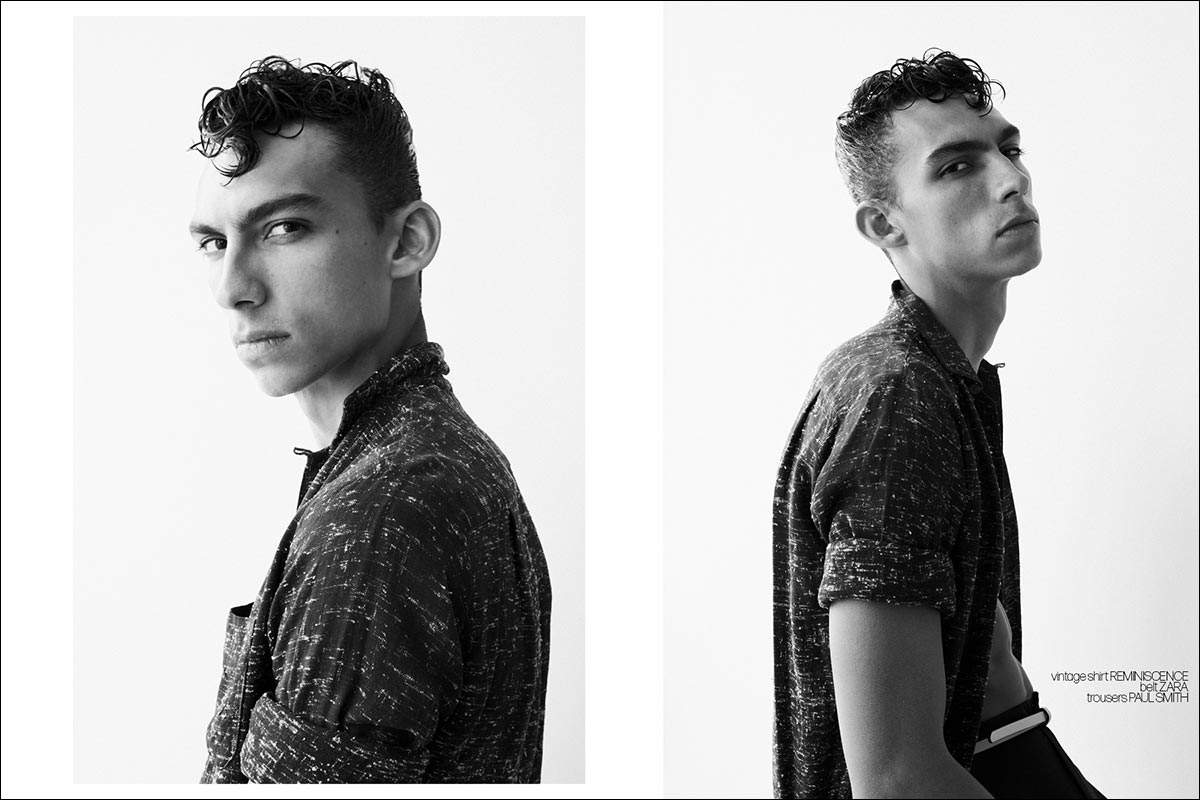 ARE YOU IN SCHOOL AT THE MOMENT? No, I'm currently not in school.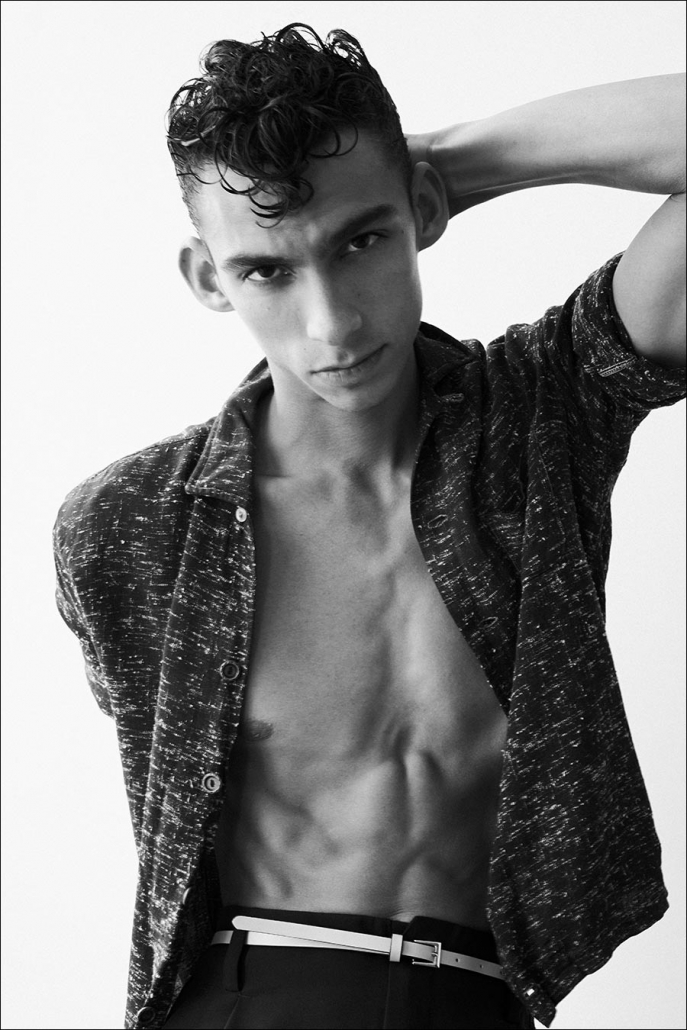 HOW DID YOU GET INTO MODELING? I got into modeling quite unexpectedly. I was street-scouted in the Lower East Side one day while walking with my friends. They gave me a card because they said I had a cool look. I decided to visit their agency to take some digitals a day later, and a week after that, I ended up walking for my first runway show.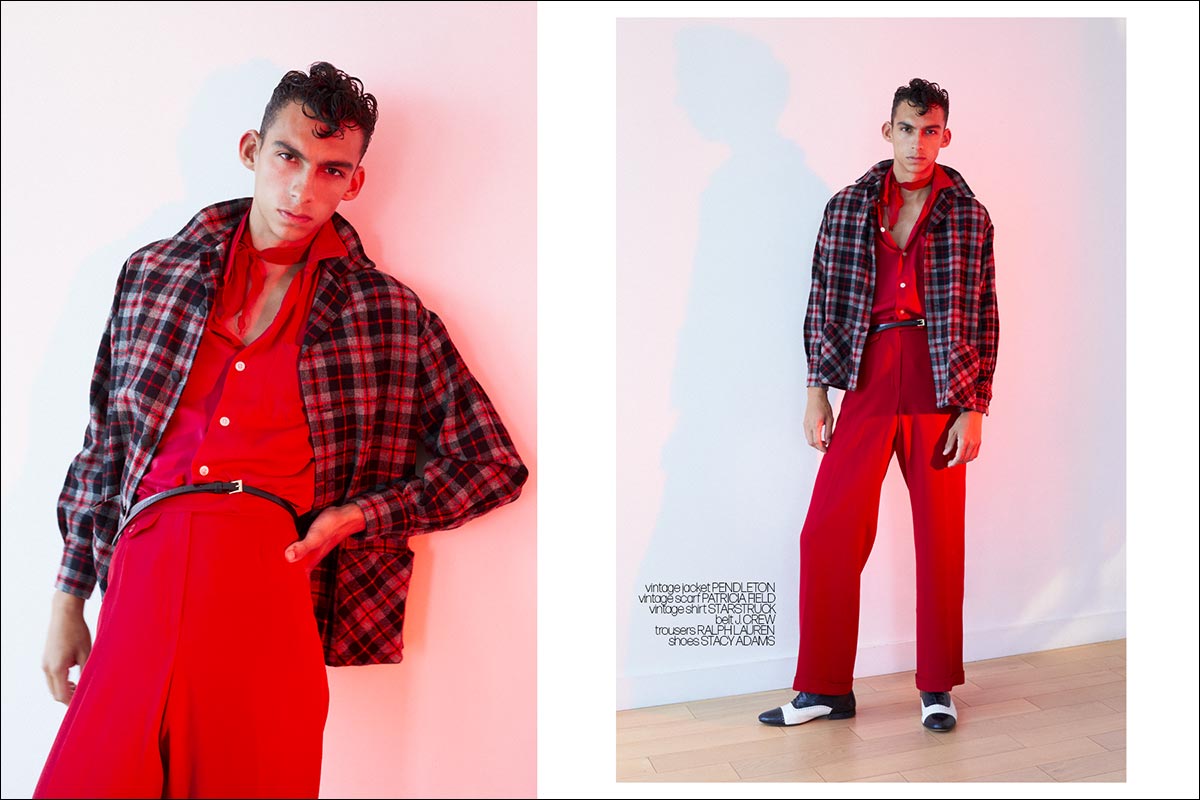 FIRST MODELING JOB? Alexander Wang's runway show.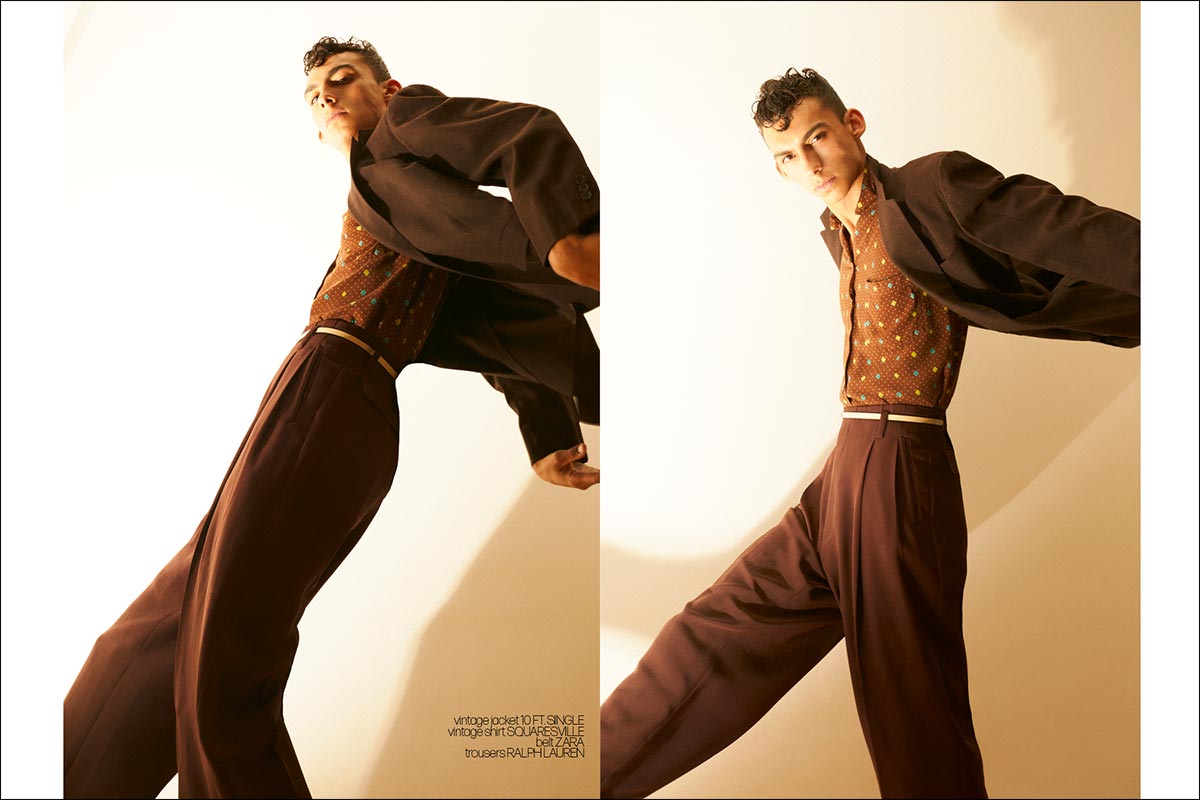 FAVORITE PART OF BEING A MODEL? Honestly, my favorite part of being a model is being on set in beautiful locations. It's a unique privilege to experience different parts of the world and have the opportunity to wear amazing clothes for photoshoots, which always makes me feel grateful and excited.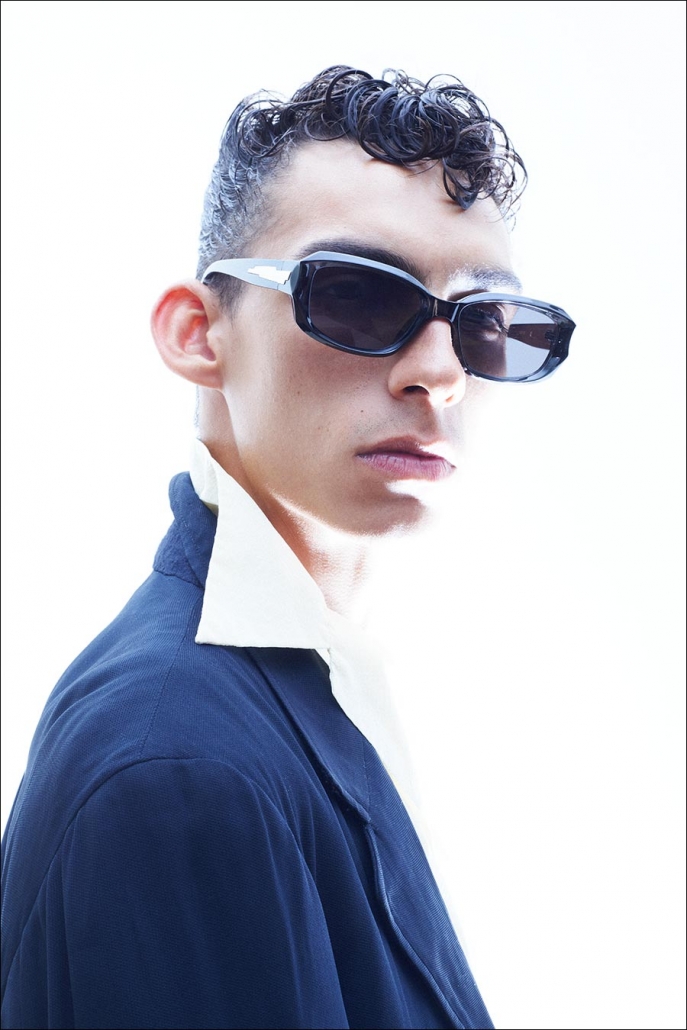 WORSE PART OF BEING A MODEL? In this industry, the biggest challenge is perhaps the constant scrutiny and pressure to meet certain standards. It can be demanding, both physically and mentally. However, over time, I've learned to handle it with grace, and it's all part of the journey in the world of modeling.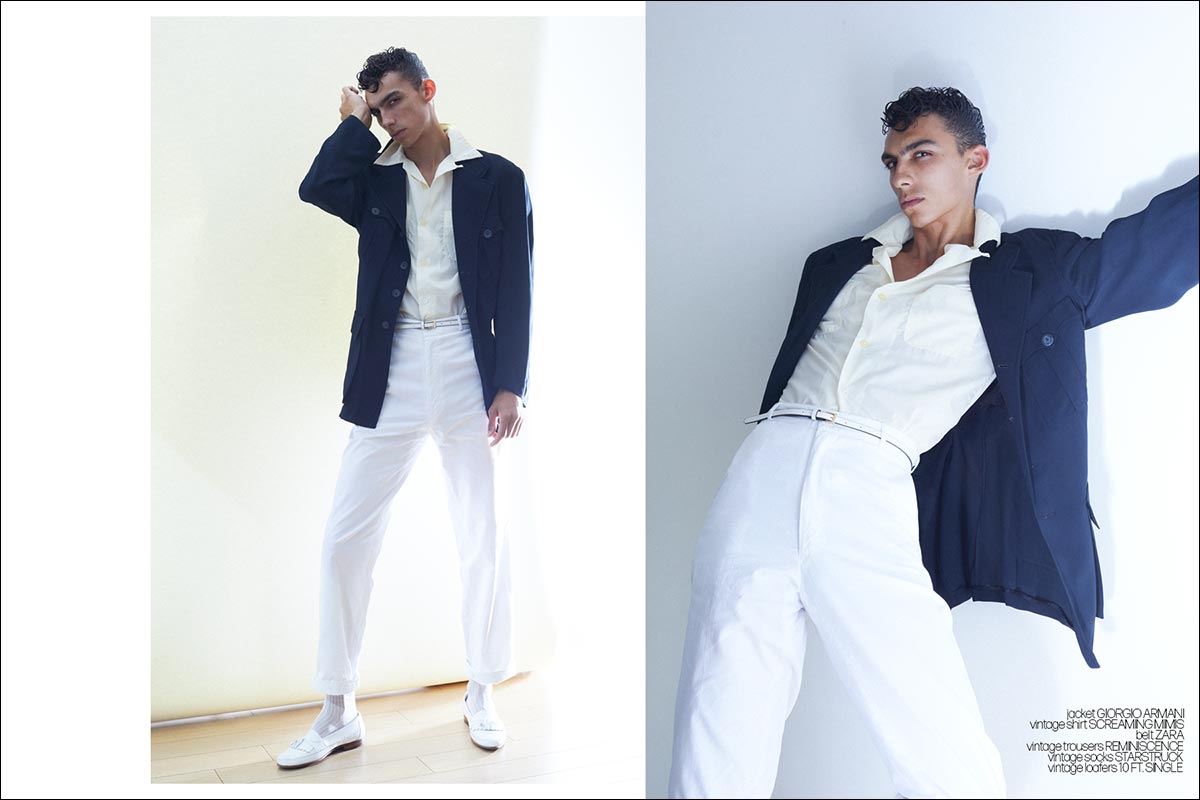 YOU WERE INITIALLY WITH NEXT MODELS. WHAT BROUGHT ABOUT THE CHANGE? AND HOW ARE THINGS WITH ONE MANAGEMENT? We had a great run with Next Models, and we decided to part ways. One Agency was really welcoming, and I'm excited about what they have to offer. It's been a smooth transition, and I'm looking forward to what's ahead with One.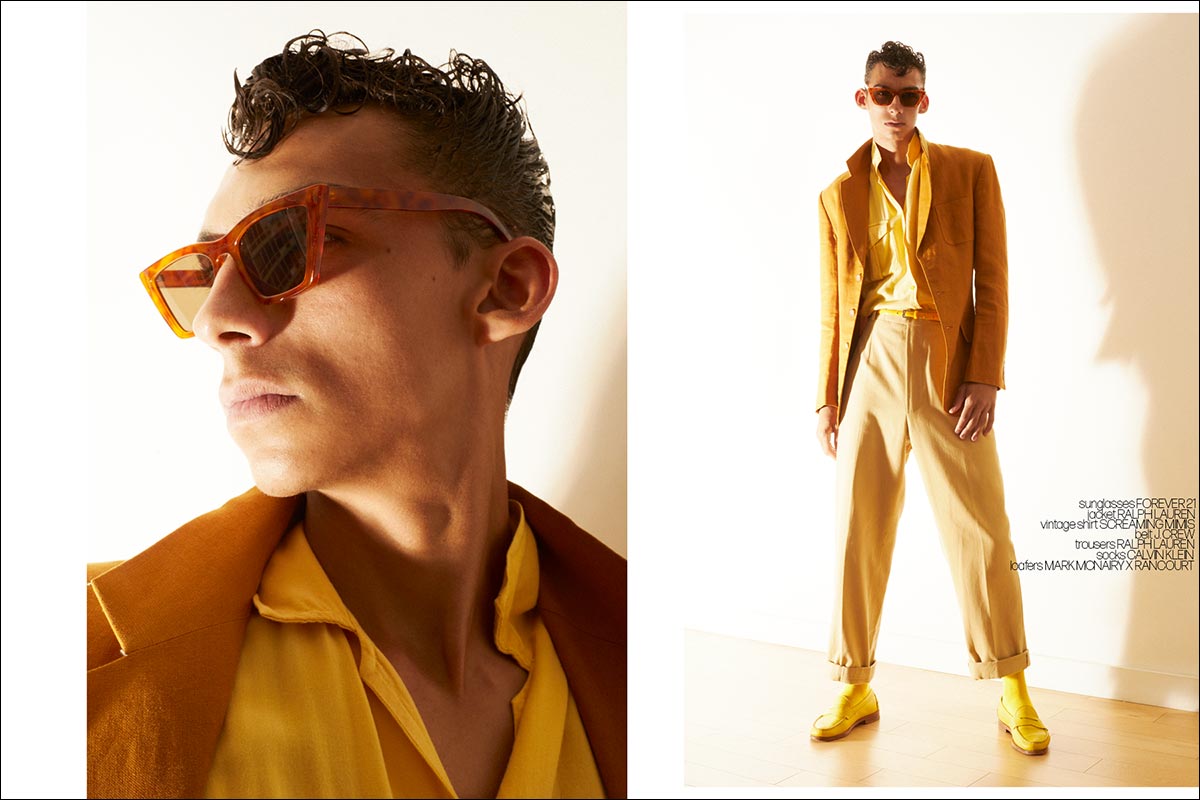 YOU'VE WALKED A LOT OF RUNWAY SHOWS. CAN YOU LIST SOME OF THEM FOR US? AND ANY FOND MEMORIES YOU CAN TELL US ABOUT? I've been fortunate to walk in quite a few memorable runway shows in my career. Some of the highlights include strutting my stuff for Hermes, opening for Jil Sander (not once but twice), and showcasing at Paul Smith, Rick Owens, and Alexander Wang's shows. Opening for Jil Sander was a real standout, especially because it was my Paris Fashion Week debut – that made the experience even more incredible.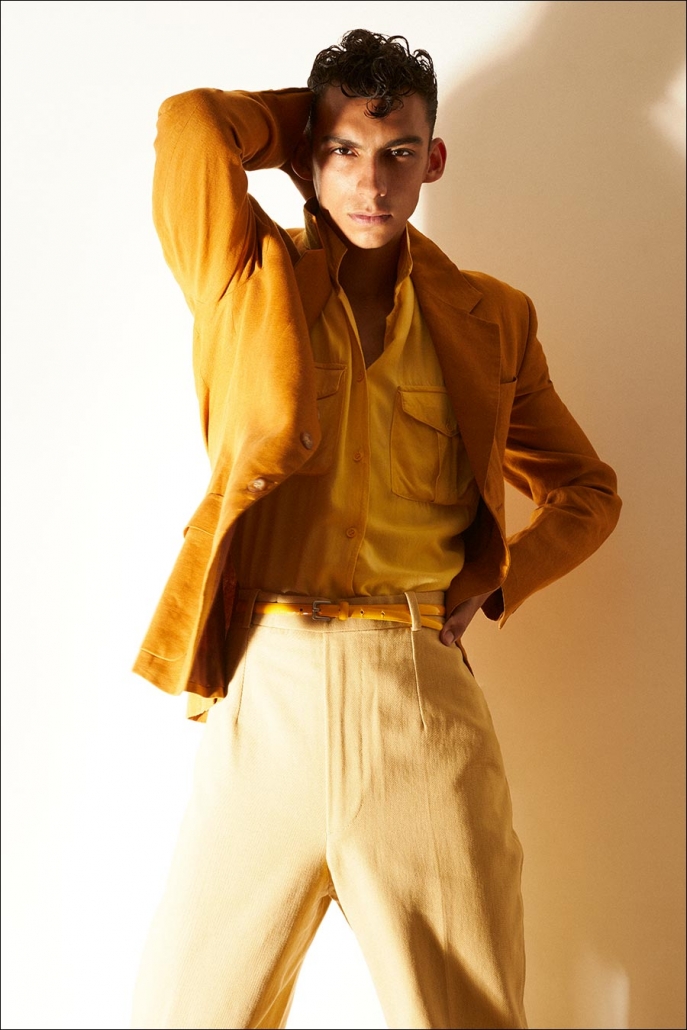 FAVORITE PHOTOGRAPHER? Annie Leibovitz is at the top of my list. Her celebrity portraits are absolutely stunning, and I've always dreamt of having the opportunity to collaborate with her someday.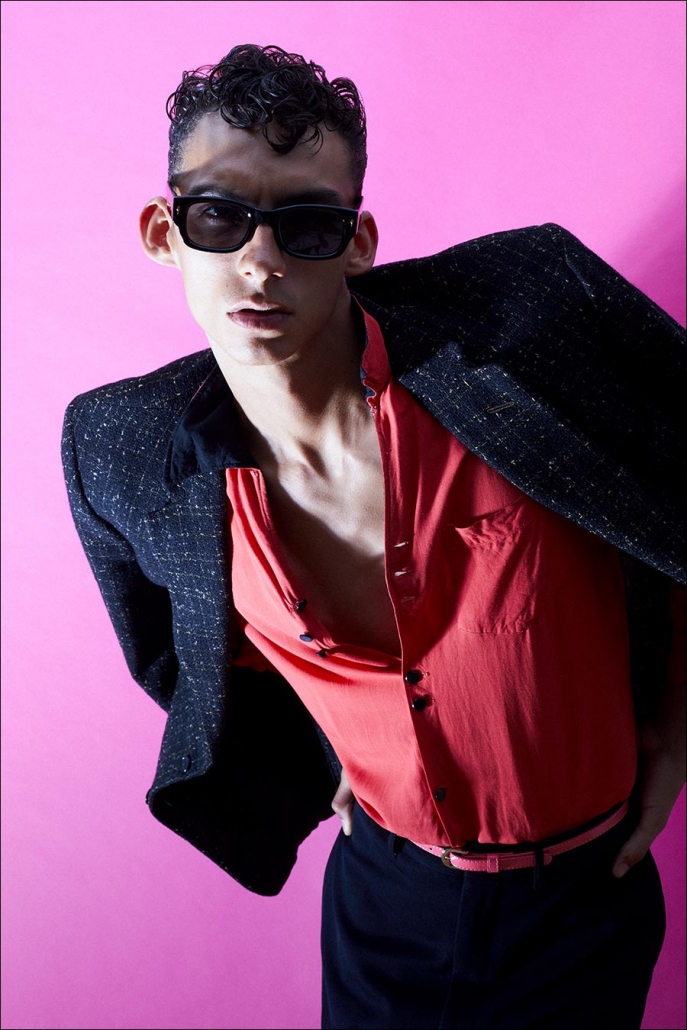 FAVORITE MODEL? I've got to say, Naomi Campbell is my top pick when it comes to models. Her grace is unmatched, and her confidence is just off the charts. Her legendary career has always left me in complete awe.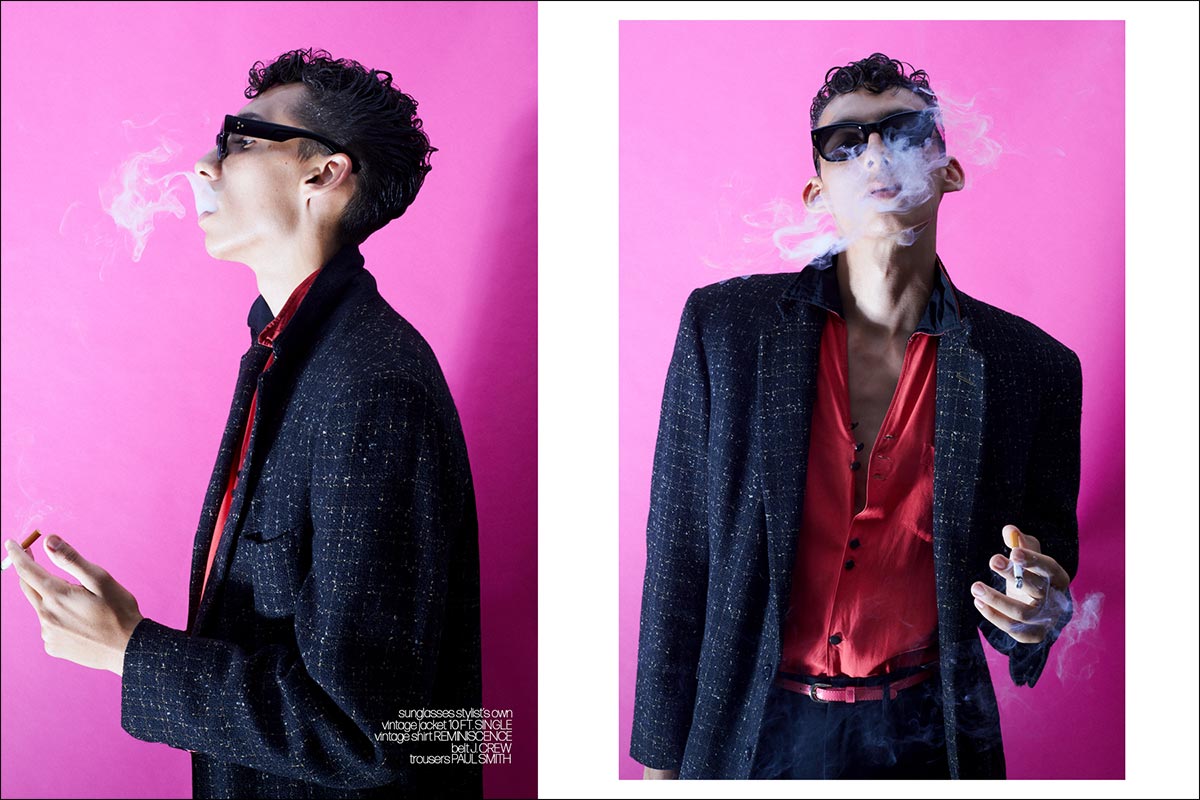 FAVORITE DESIGNER/LABEL? My favorite designer label has to be Louis Vuitton. Their attention to detail, quality, and the artistry in their pieces have always amazed me.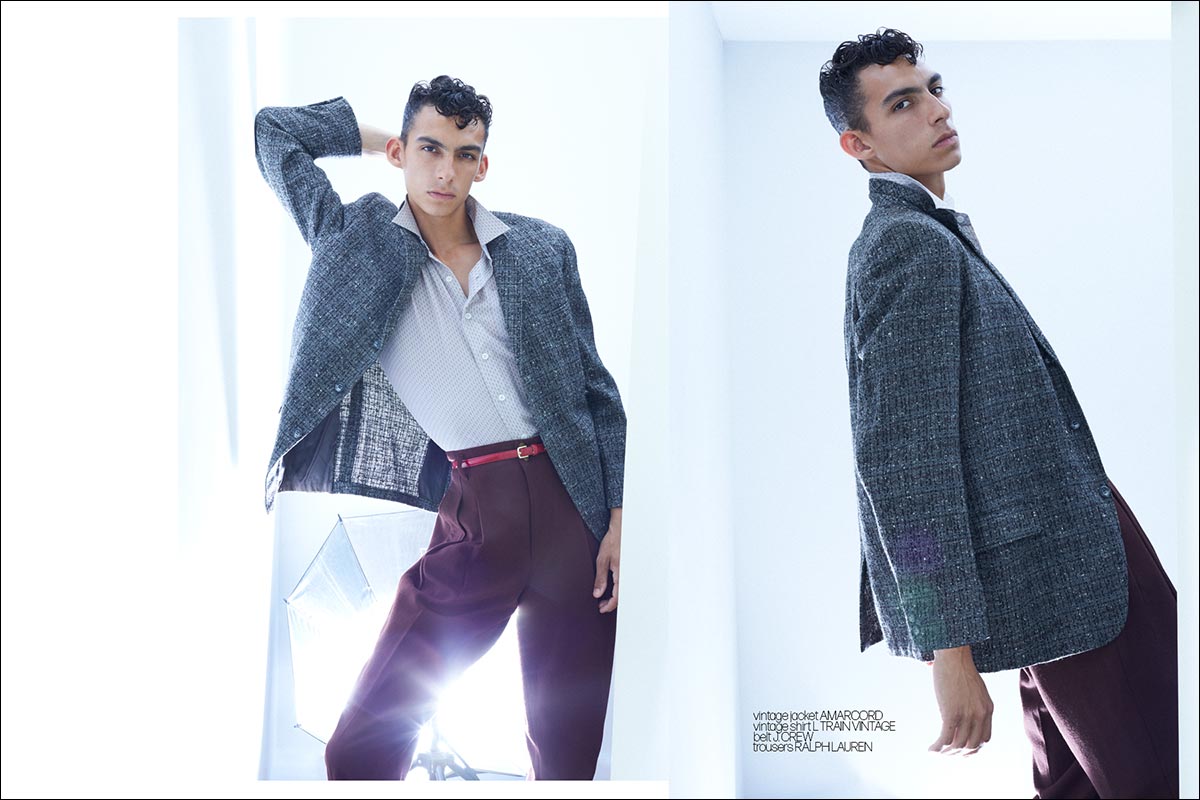 DESCRIBE YOUR STYLE/LOOK? I'd describe it as a fusion of New York City street style with a touch of high fashion. I love the urban, edgy look combined with the elegance of high-quality pieces.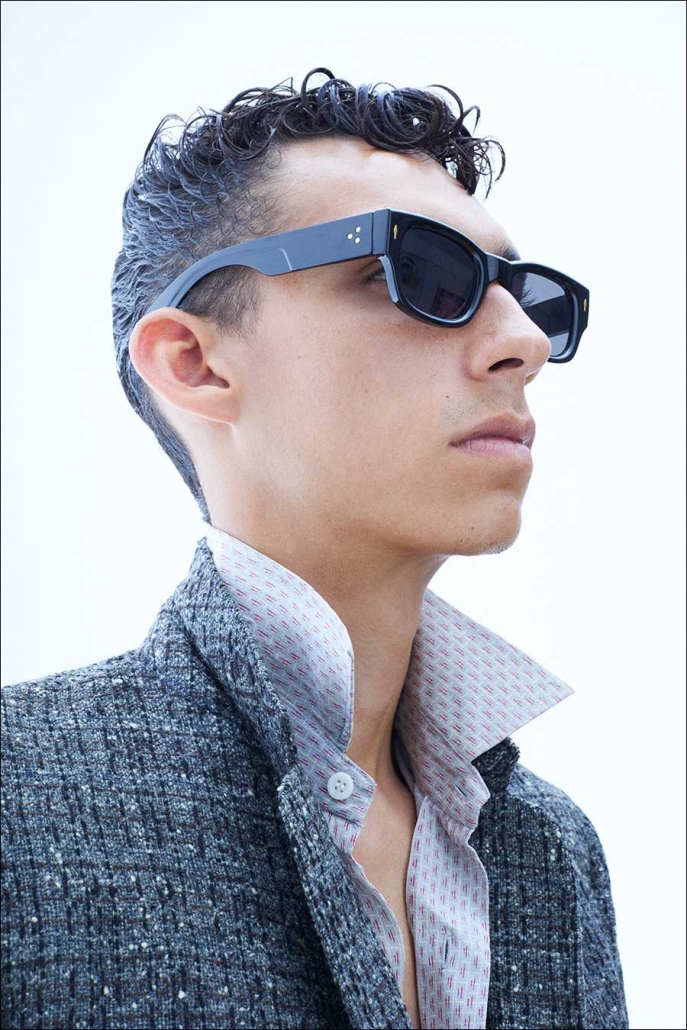 FAVORITE MUSICIAN/BAND? I'm a big fan of Drake, his versatile music just clicks with me.
FAVORITE SONG OF THE MOMENT? At the moment, my favorite song has to be "All the Way" by Sleepy Hallow.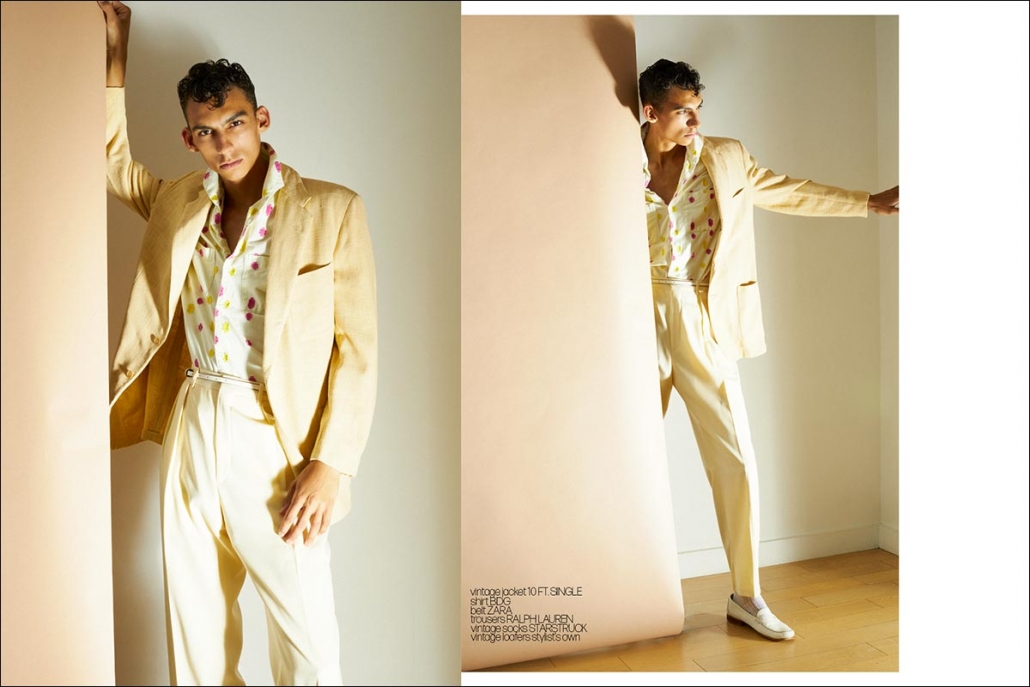 YOU MENTIONED ON OUR SHOOT THAT YOU HAVE A CHILD. TELL US ABOUT YOUR EXPERIENCE OF BEING A FATHER. Having a child has been an incredibly eye-opening and enriching experience for me. The journey of parenthood is a blessing that I'm immensely grateful for. It's given me a whole new perspective on life and an even deeper sense of responsibility. I'll never take the gift of parenthood for granted.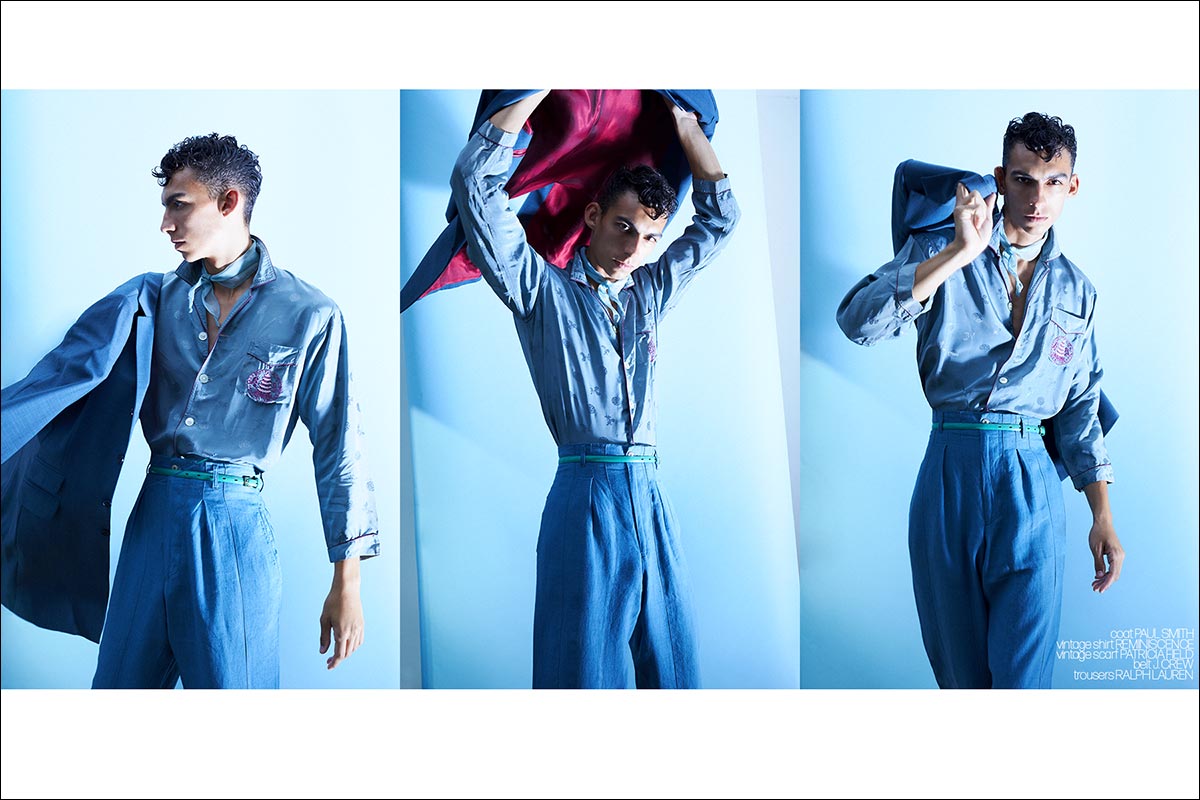 INTERESTS BESIDES MODELING? Outside of modeling, I'm really into basketball – it's not just a sport for me, it's a passion. Traveling is another big love; discovering new cultures and places keeps me curious and inspired. Lately, I've been diving into day trading, and I'm looking forward to expanding my knowledge and exploring its potential.
WHAT'S NEXT FOR YOU? I'm committed to ensuring a bright and loving future for my child while continuing to pursue my passions and ambitions.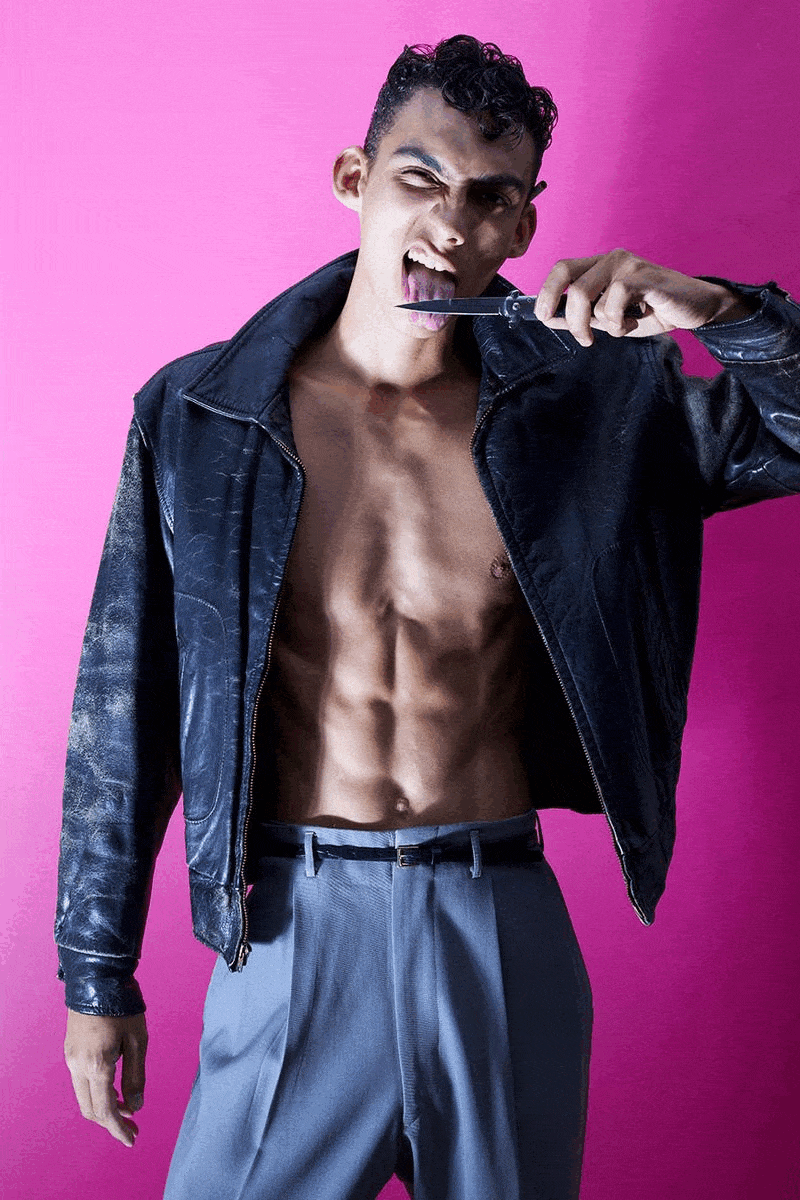 Photography & menswear styling alexander michael thompson
Photographed in New York City.