MODEL Q&A
VINCENT PALADINO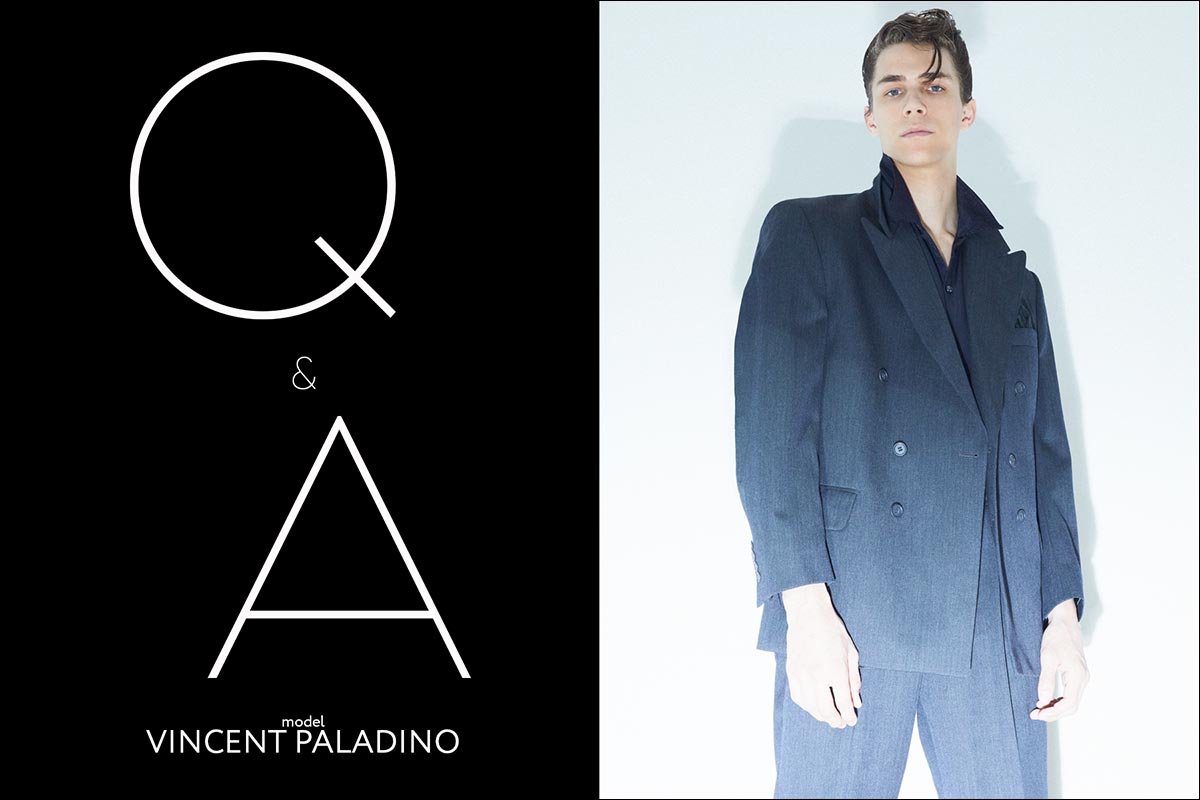 HE/HIM
Height 6'3″
Waist 32″
Suit 38L
Inseam 32″
Shoe 11.5
Hair BROWN
Eyes BLUE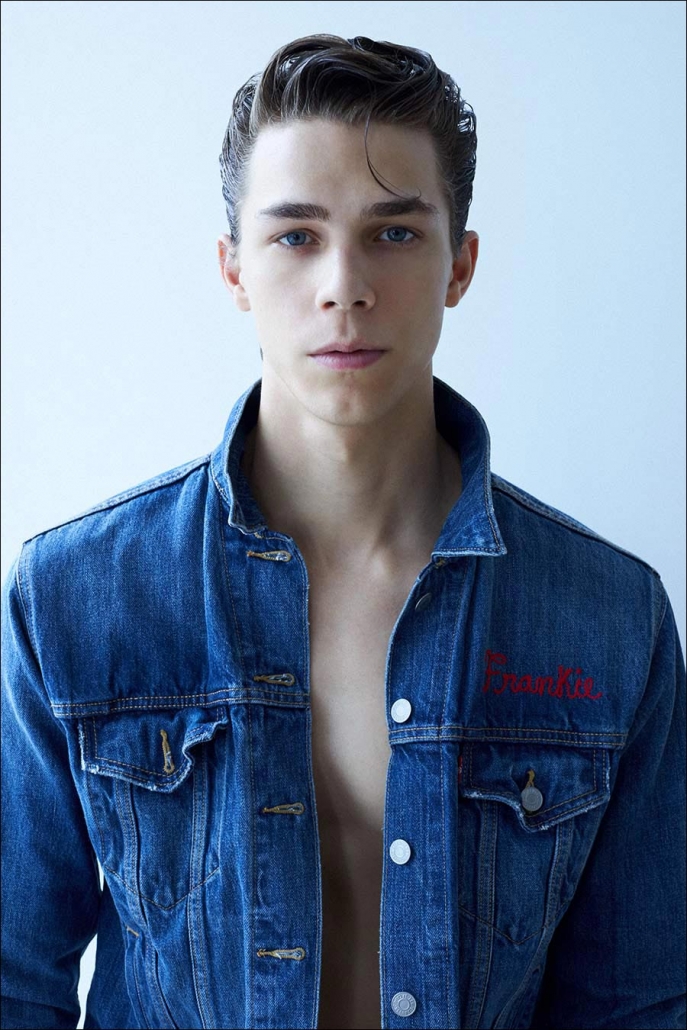 AGE? I'm 22 right now, almost 23.
HOMETOWN? Stroudsburg, PA.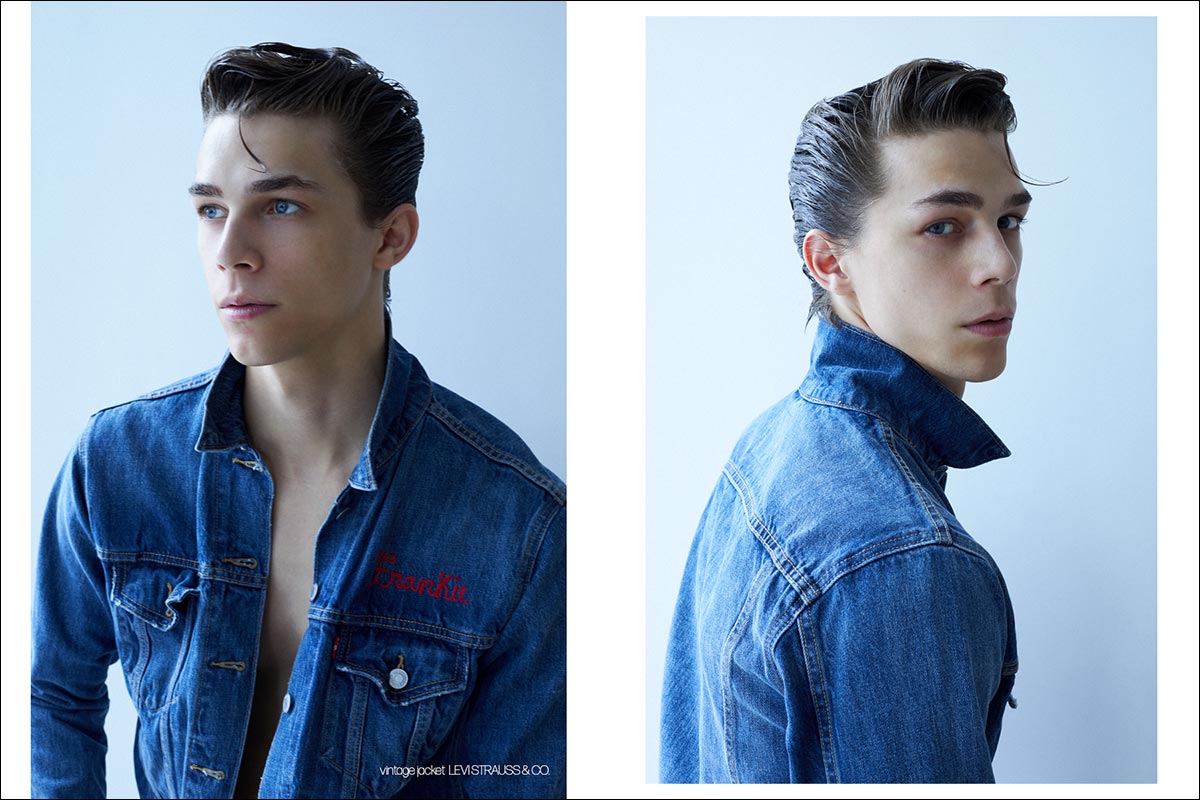 ARE YOU IN SCHOOL AT THE MOMENT? No, I'm currently not in school.
HOW DID YOU GET INTO MODELING? I was scouted at work. Two of my agents came in to eat after work and now here I am.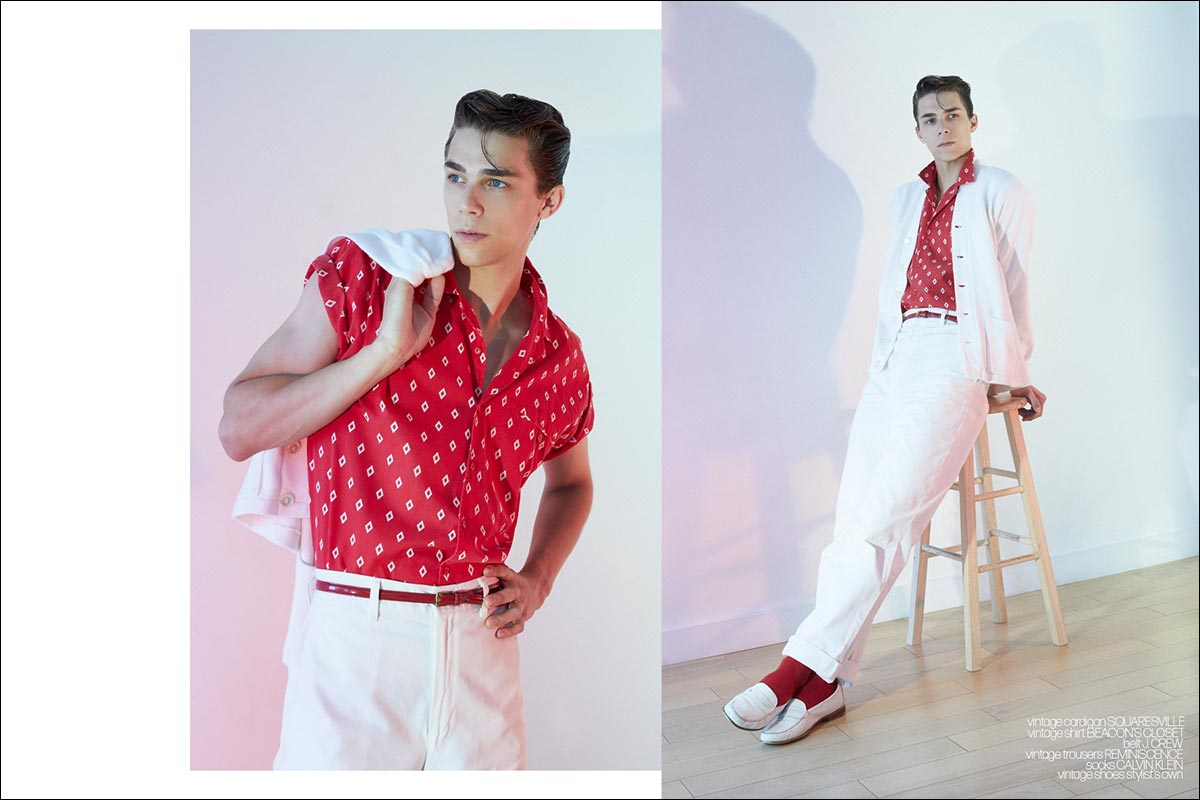 FIRST MODELING JOB? I got pretty lucky with a Hugo Boss campaign barely a month into knowing what was even happening.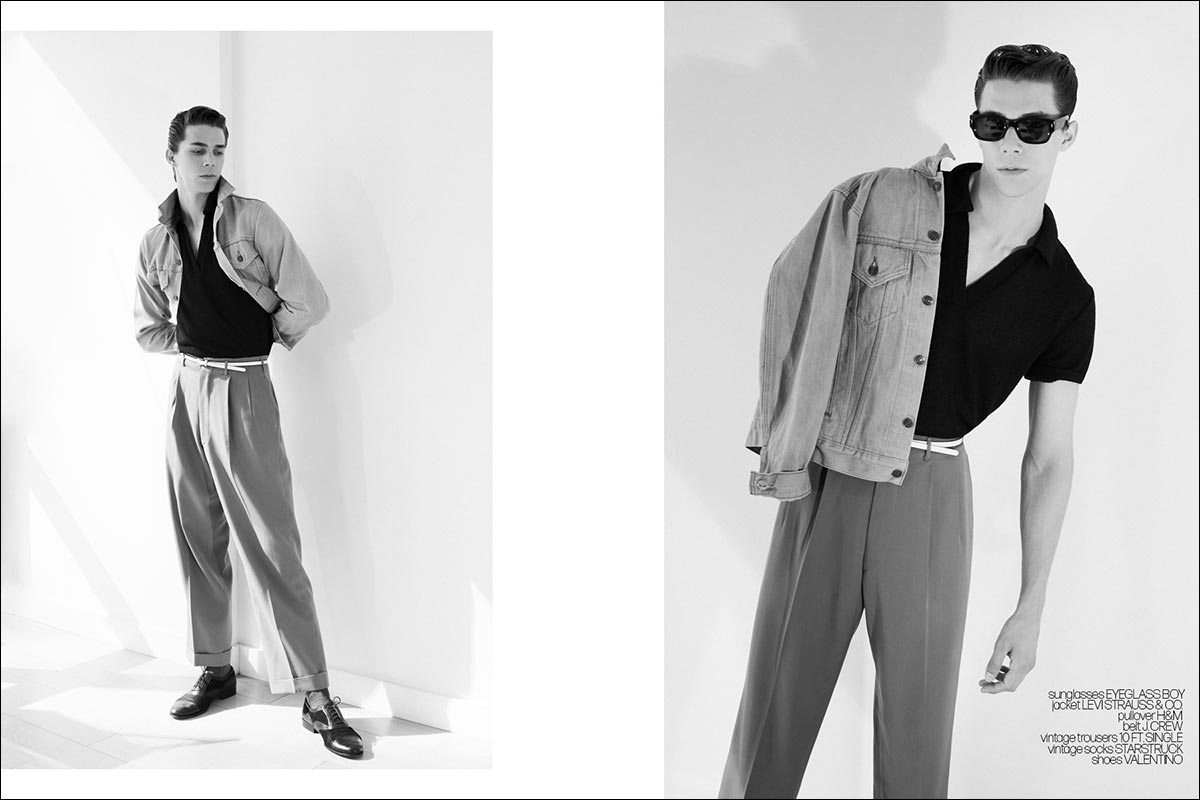 FAVORITE PART OF BEING A MODEL? Working with being on camera and meeting new interesting people who work closely with the entertainment industry.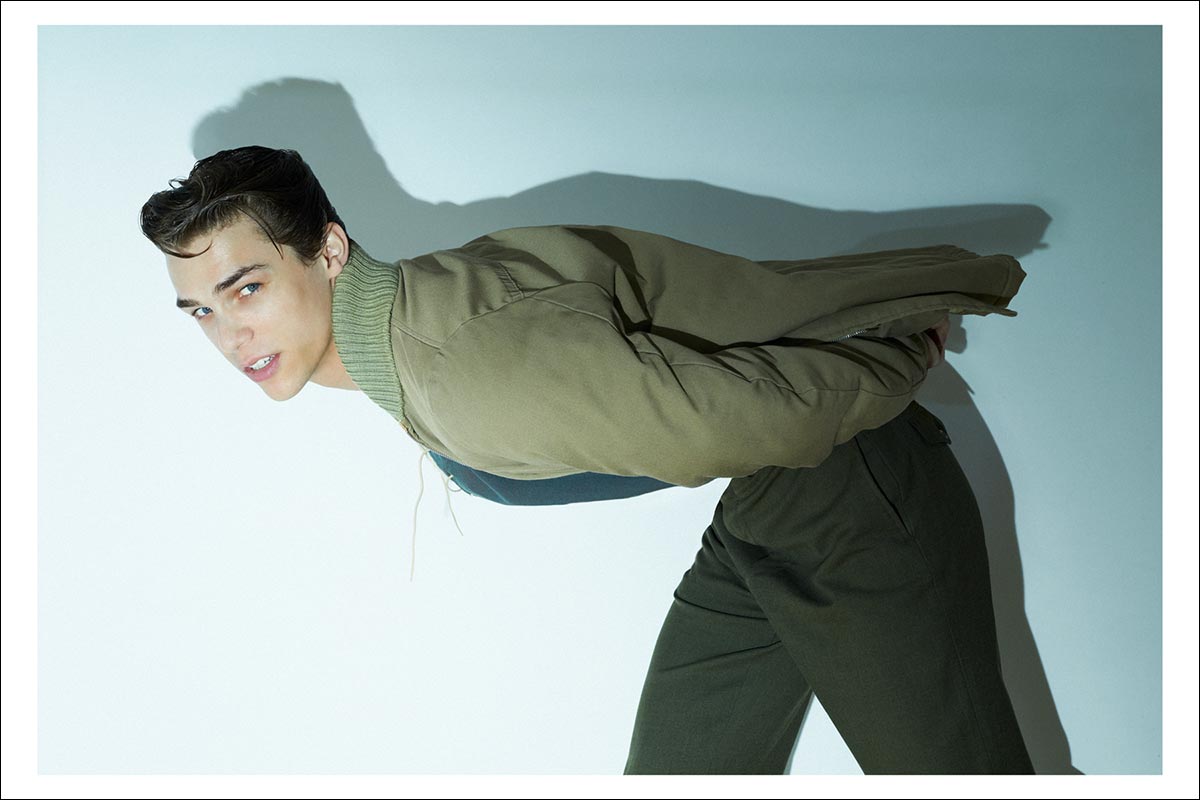 WORSE PART OF BEING A MODEL? The superficiality of it all. I try to find the worth in myself and others based on character, not in appearance.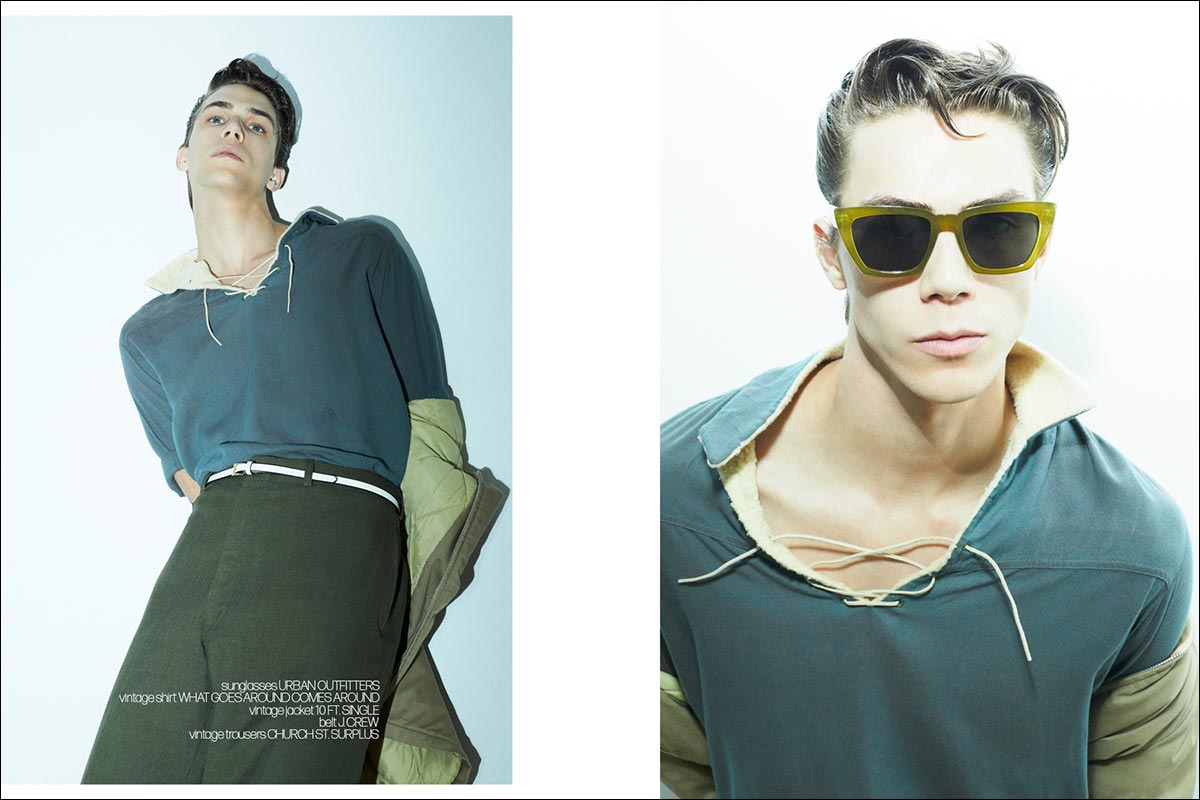 HAVE YOU WALKED RUNWAY OR DO YOU ASPIRE TO WALK RUNWAY? Only runway castings. I'm not opposed to it but I think I prefer the style and intimacy of camera work.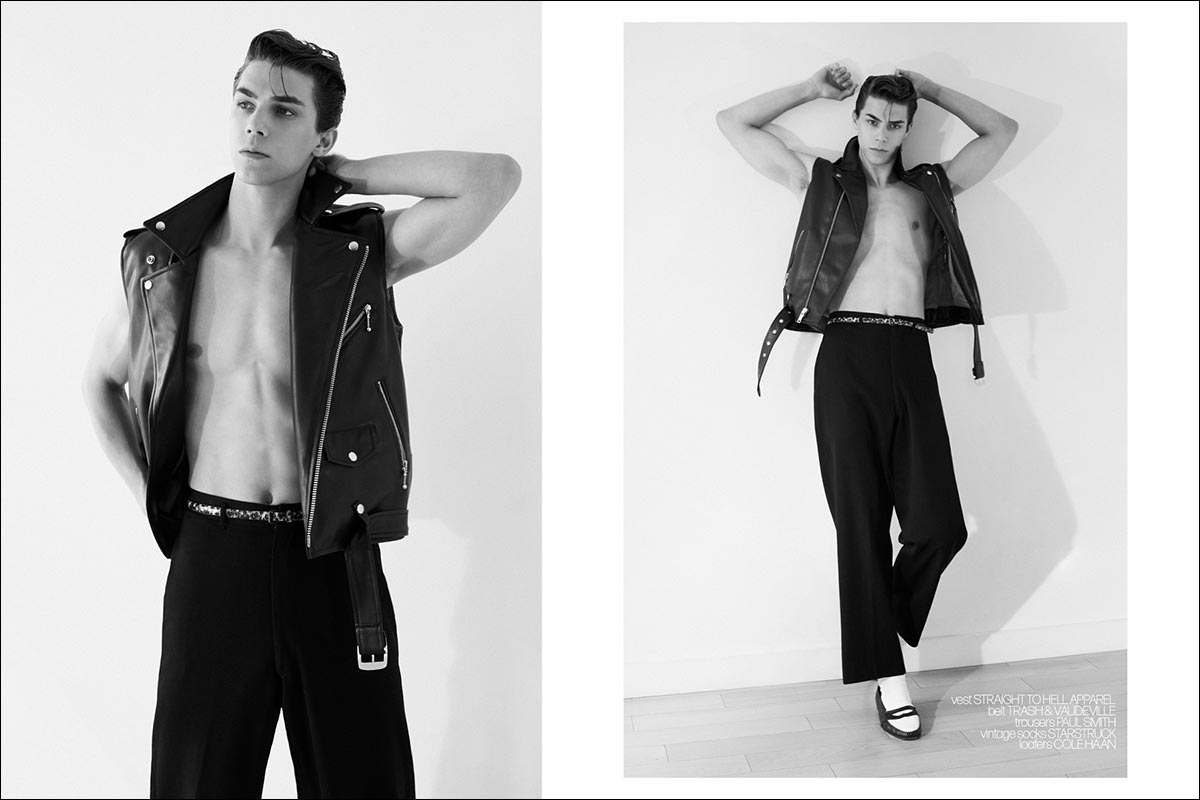 FAVORITE PHOTOGRAPHER? If it's portrait photographers it's going to be Anton Corbijn. I really enjoy his gritty style and use of medium format.
FAVORITE MODEL? Nadia Lee Cohen is definitely my favorite. I love her creative direction, and incredible style in front of and behind the camera.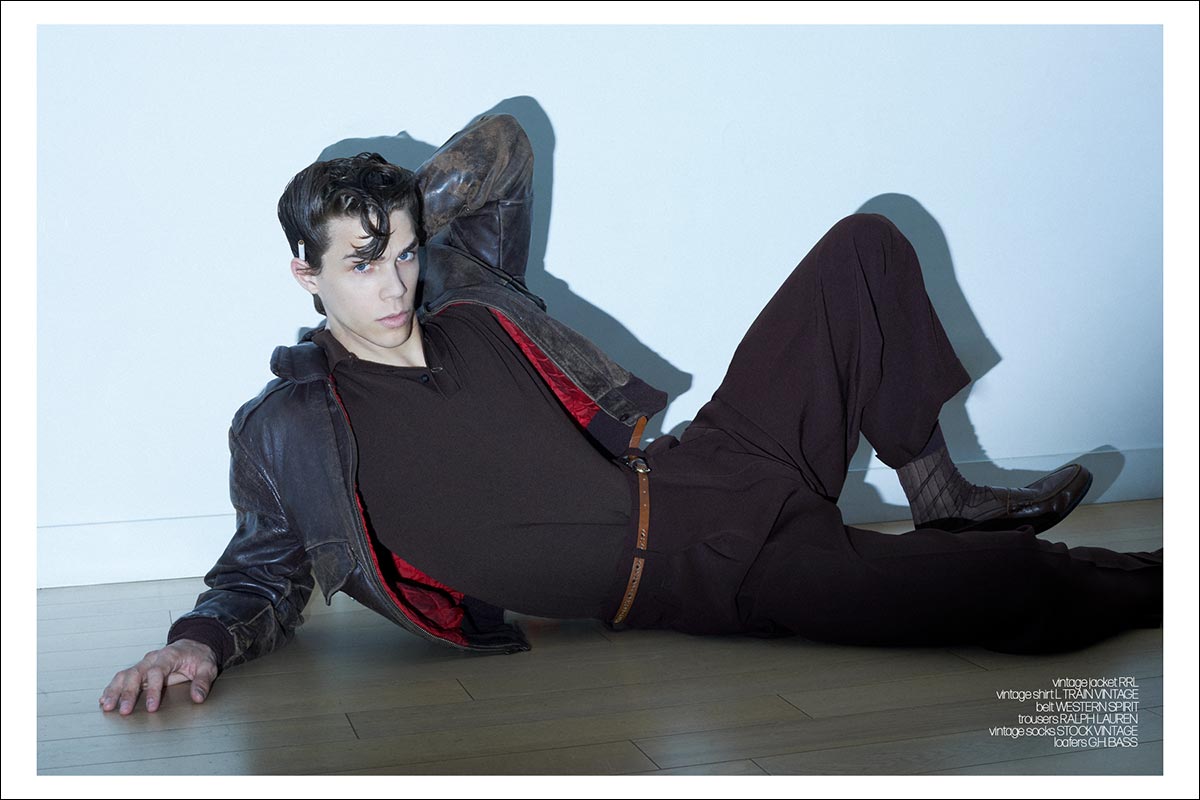 FAVORITE DESIGNER/LABEL? I honestly don't have one. Not a personal one at least. I think I pay more attention to people who influence my personal sense of style more than anything else. But I appreciate the work for the industry from some famous names like Vivienne Westwood for her early work in the punk scene or Kansai Yamamoto for their work with Bowie.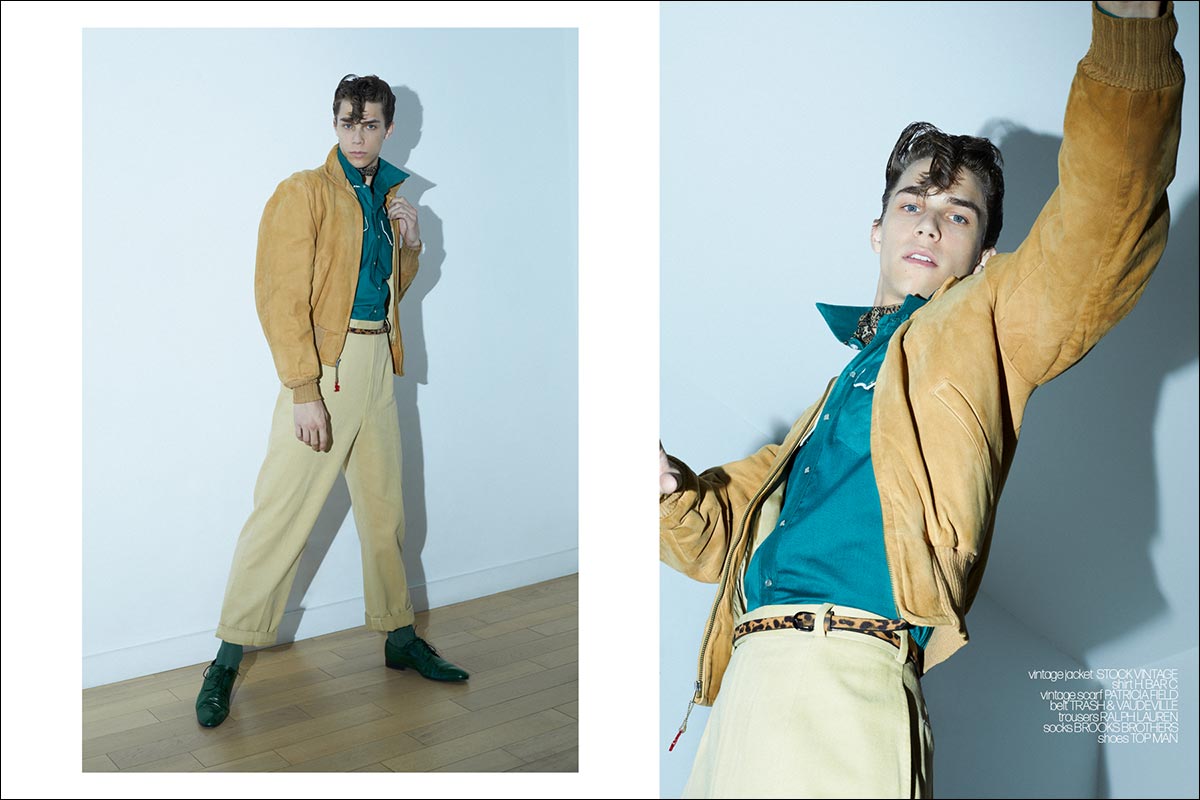 DREAM CAMPAIGN? As funny as it sounds I'd love to do a campaign for Converse. Chucks are probably the only things I buy new and I'm not a shoe snob so they're all I wear. I'm pretty sure I'll die with them on at this point.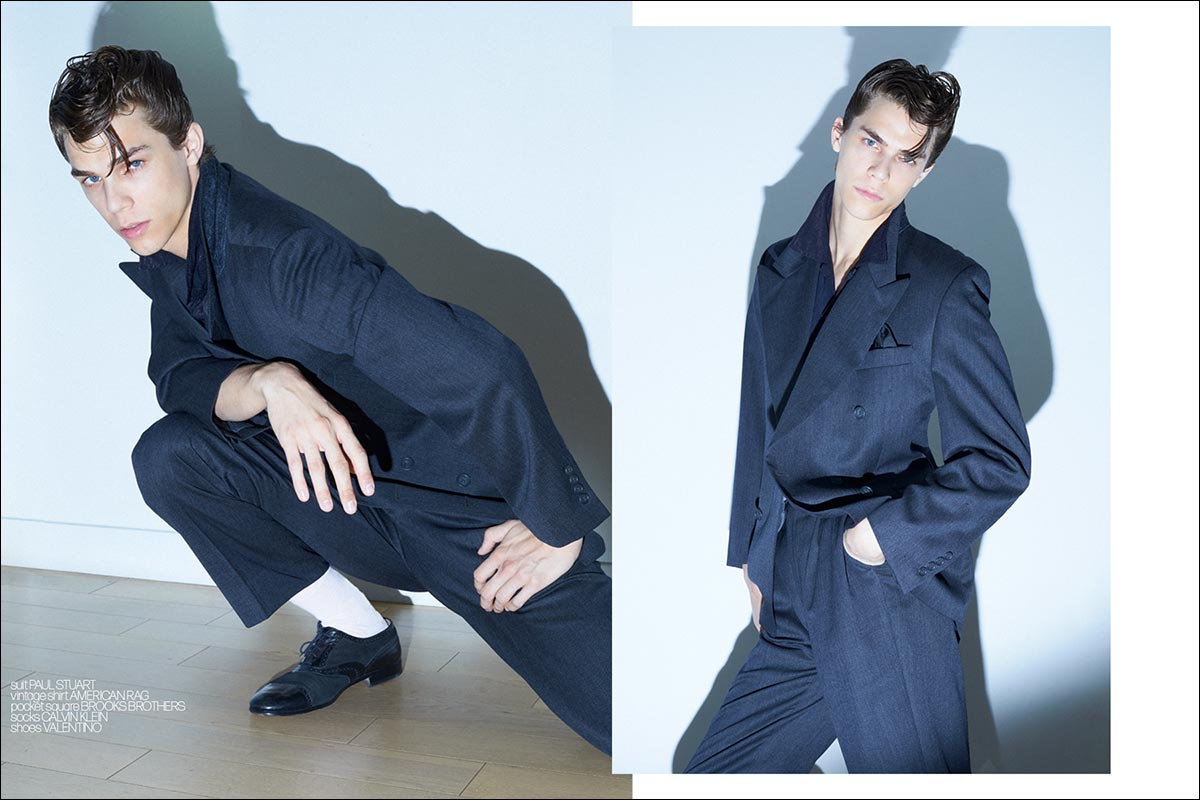 DESCRIBE YOUR STYLE/LOOK? Grungy or second-hand with some vintage American, skate, western, and punk influences.
FAVORITE MUSICIAN/BAND? I'm a really big music person so it's really hard for me to narrow it down to just one band or artist. Consistently I'd say my favorite band is probably Nirvana. They're always fresh and relatable.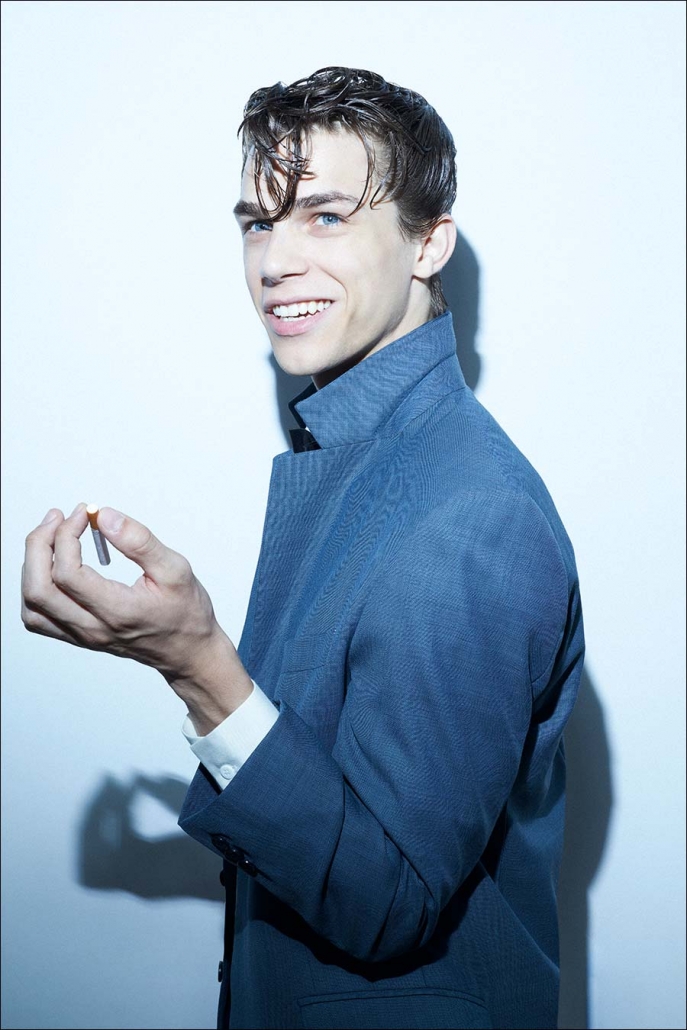 FAVORITE SONG OF THE MOMENT? "Stumped" by Minor Threat. I think it's a perfect theme to where I'm at in my life at the moment.
INTERESTS BESIDES MODELING? I've been a big camera person for a really long time now. Mainly photos and videos and I had goals of getting into acting seriously, writing for film, and bringing my ideas to life through content creation. It's still a goal I think I'm just figuring out myself right now. But I also love to play guitar and just  recently picked up skateboarding.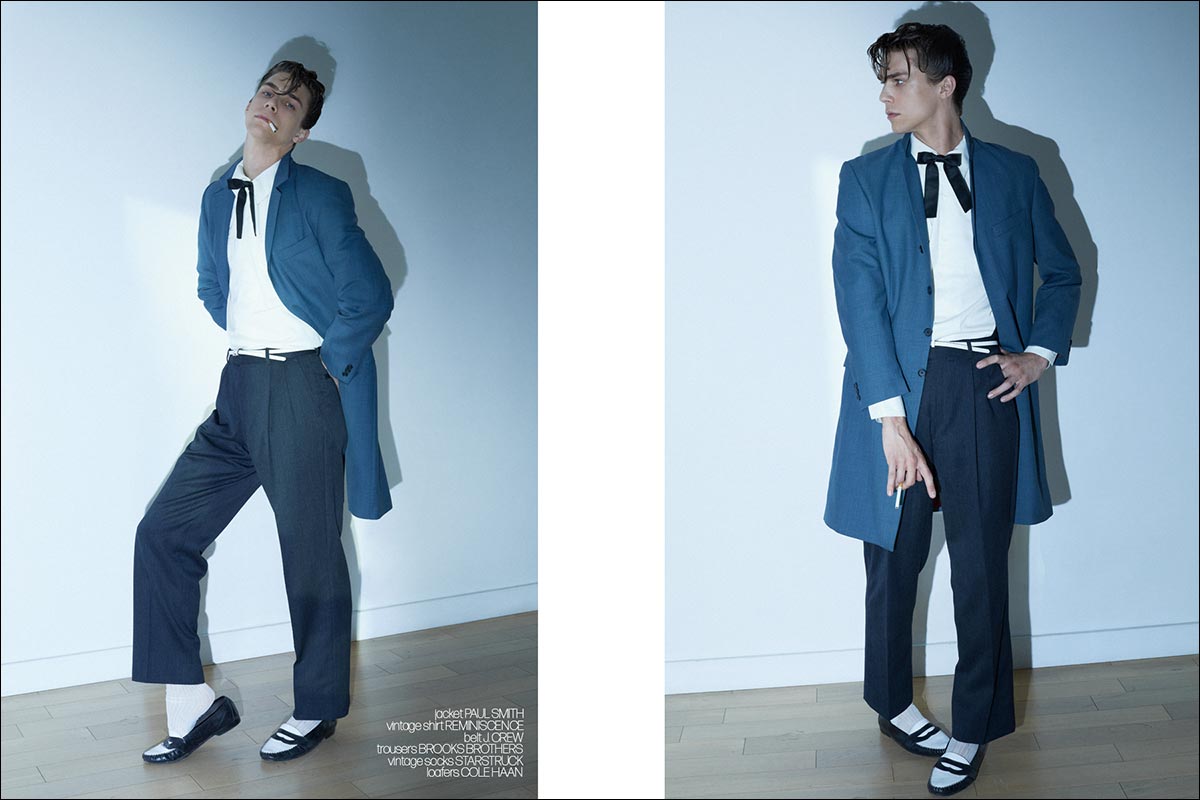 GF? BF? I haven't really had an interest in dating right now. I think it mainly boils down to the desire to allocate that time and energy to myself and recovering from some pretty gnarly past experiences.
WHAT'S NEXT FOR YOU? I'm definitely in a transitional period in my life right now. I've got a lot of opportunities being here in the city but also a lot of questions about myself that I'd like to find answers to. Living in the moment and finding my own sense of self in a sea of people is pretty important to me at the moment.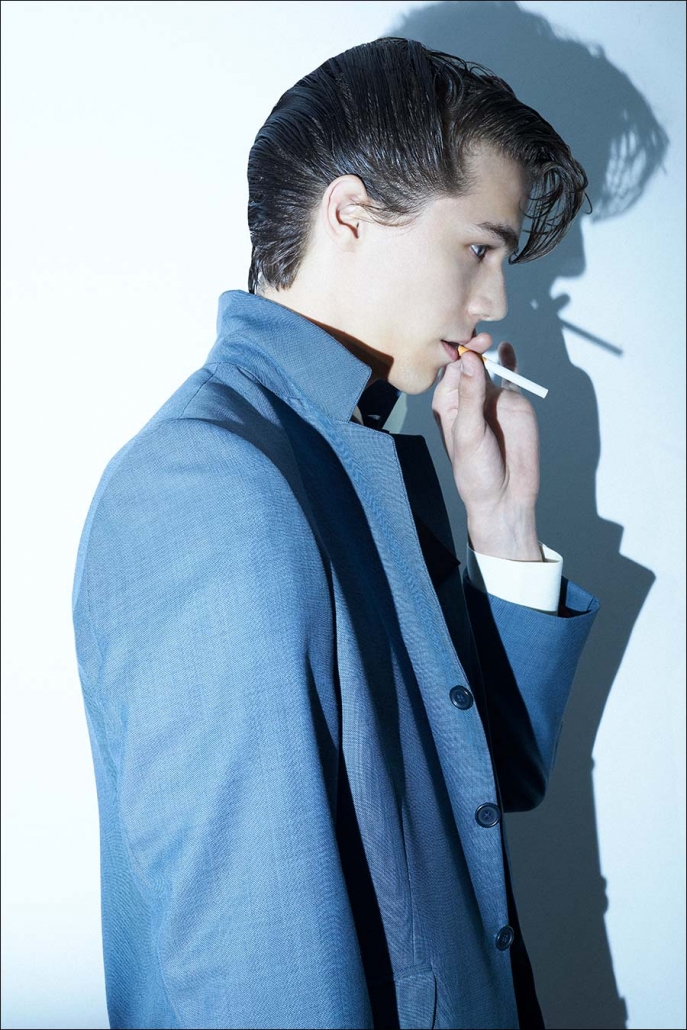 Photography & menswear styling alexander michael thompson
Photographed in New York City.