MODEL Q&A
DUNCAN RUNAS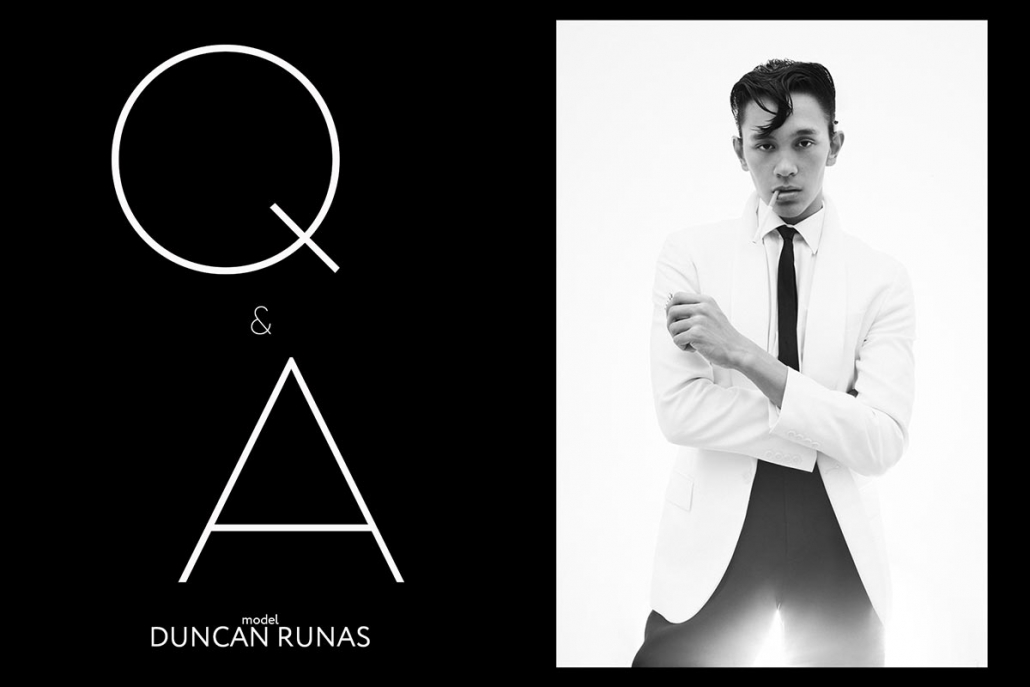 CRAWFORD MODEL MANAGEMENT
HE/HIM
Height 6'1″
Hair BLACK
Eyes BROWN
Waist 26″
Inseam 33″
Shoe 10.5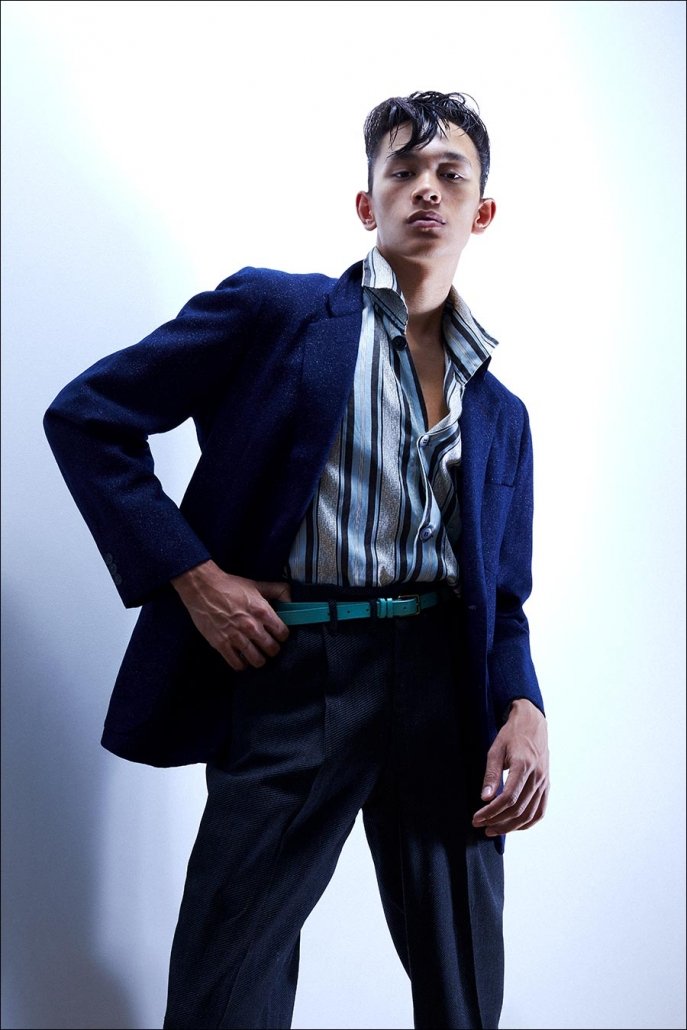 AGE? Nineteen & 3 quarters.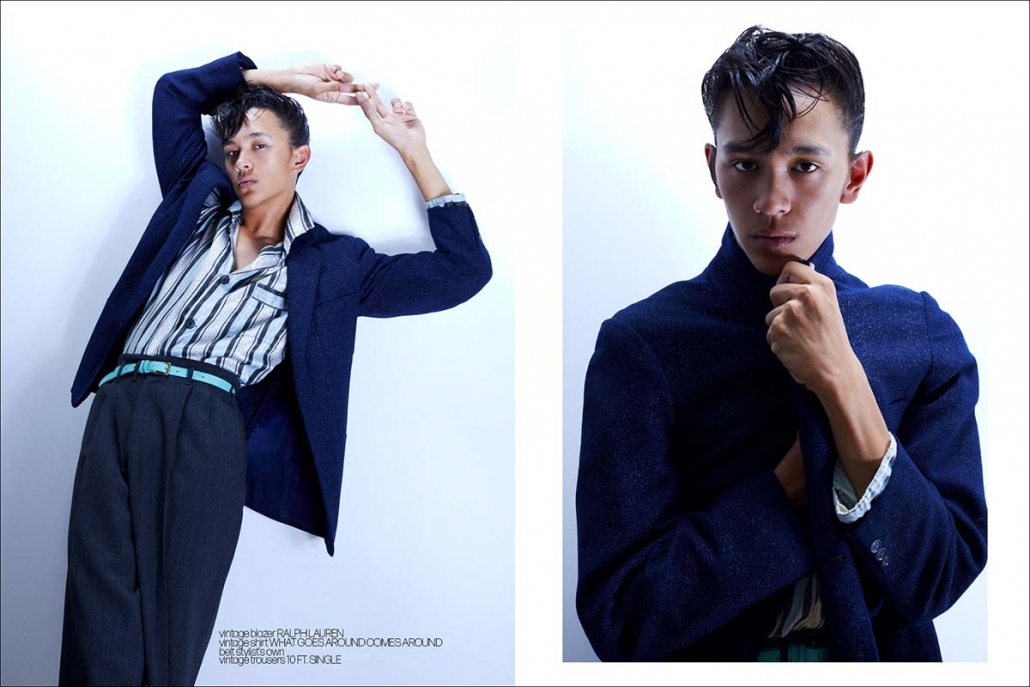 HOMETOWN? Born In Trenton, NJ. Raised In Tampa, FL. But my blood flows in Manila City, Philippines.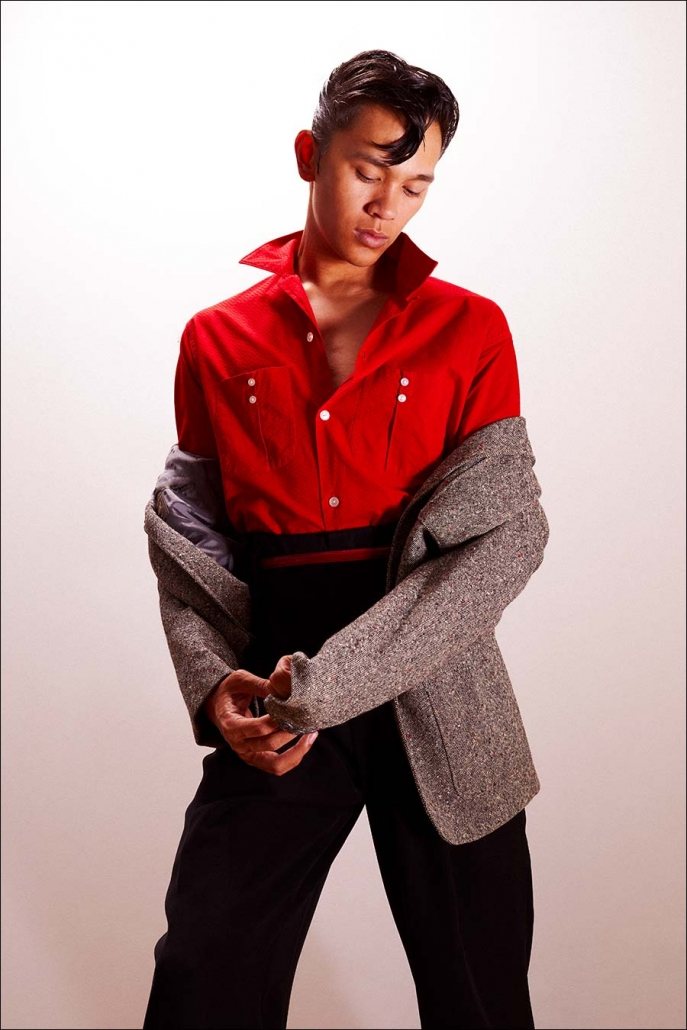 ARE YOU IN SCHOOL? I am! I'm finishing up my second year at Florida State University. I'm a full-time online student studying marketing, hoping to spin it towards the fashion or modeling industry.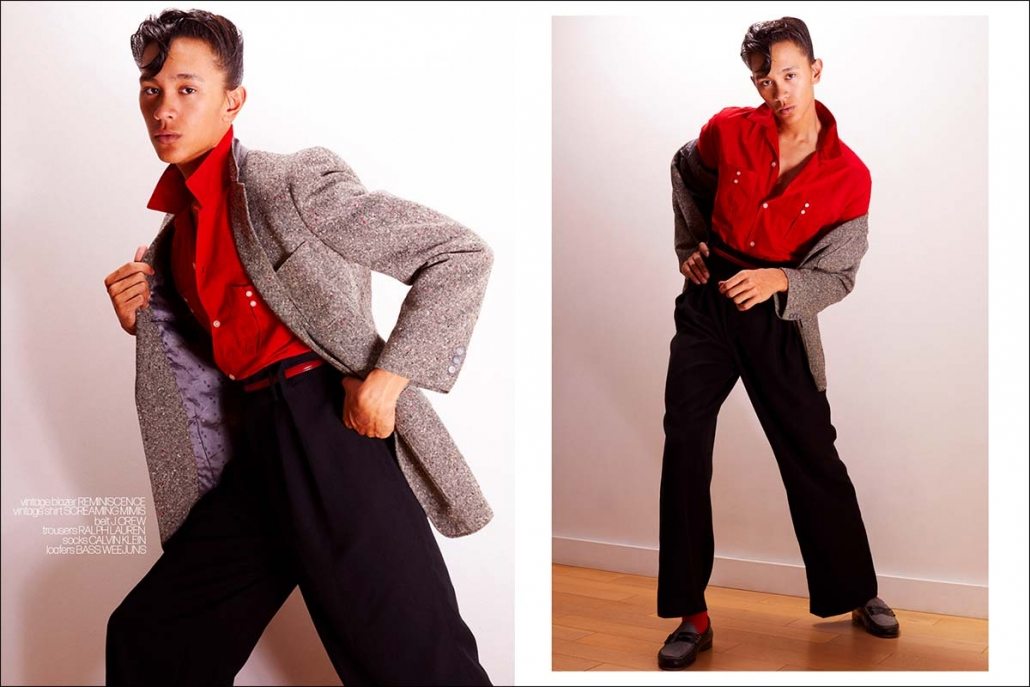 HOW DID YOU GET INTO MODELING? I met one of my best friends towards the end of my time in high school and they had been modeling for about a year consistently. They tried telling me that I'd be great at it if I tried, and so I thought on it for quite a while – almost a full year at college, and then decided to take some digitals and send them in on a whim. Got a contract the next day and the rest is history!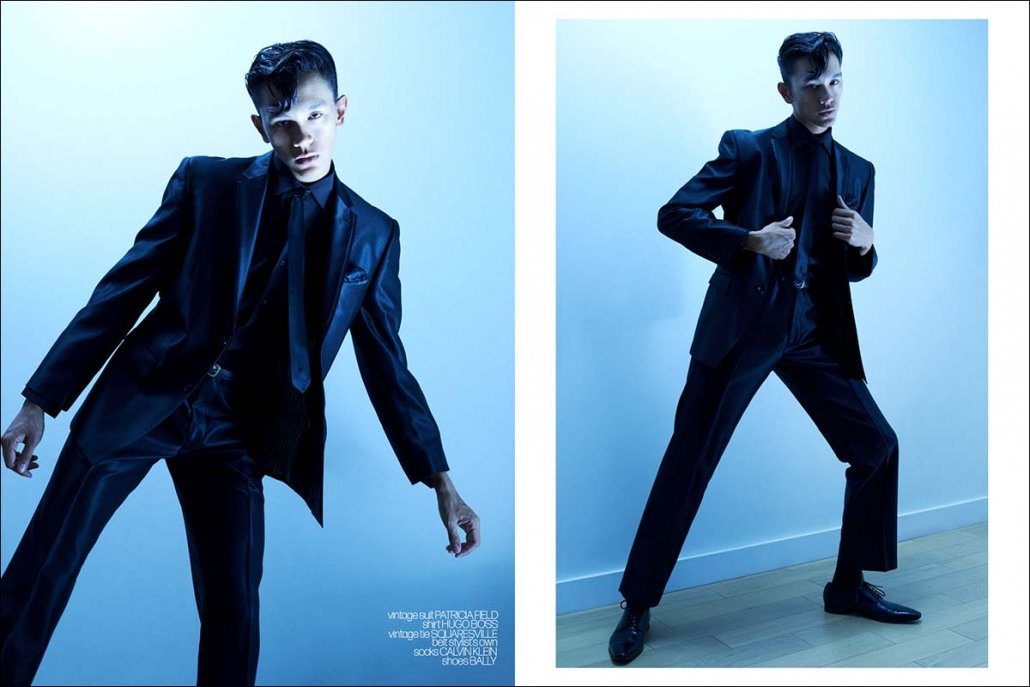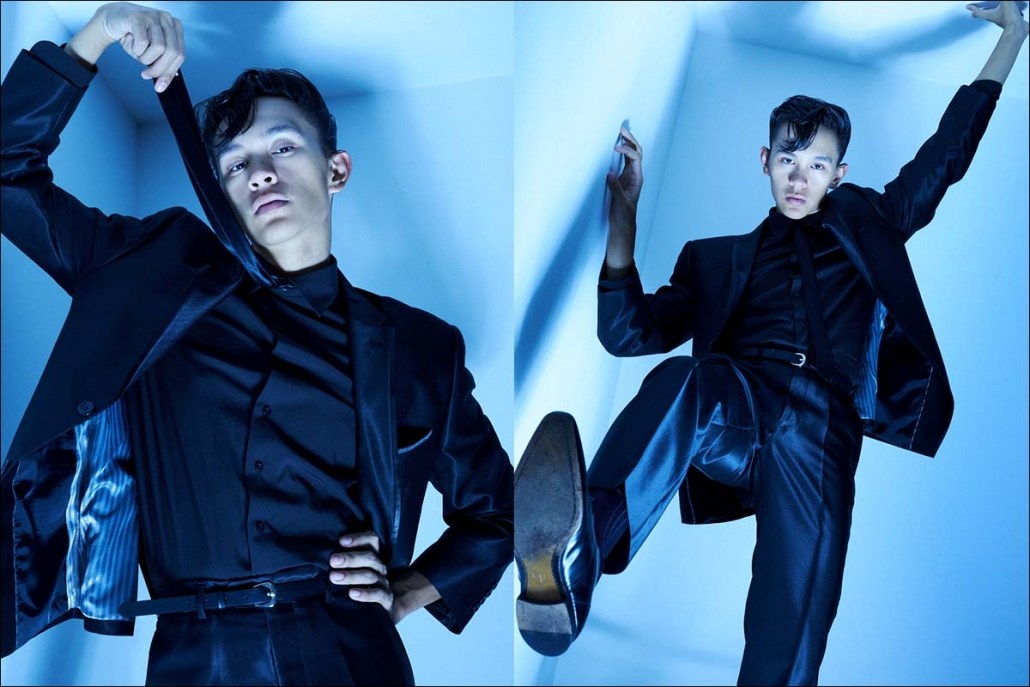 FIRST MODELING JOB? My first job was walking for Palomo Spain's F/W 23 "The Closet" this past season! It's still insane to me that my first job ended up being a pretty high-profile runway show and I can't say enough words to express my gratitude for the opportunity. Alejandro and the rest of the team did everything in their power to make me feel comfortable, and as a result, I had an absolute blast in helping their vision come to life. I'm even more excited for the next job.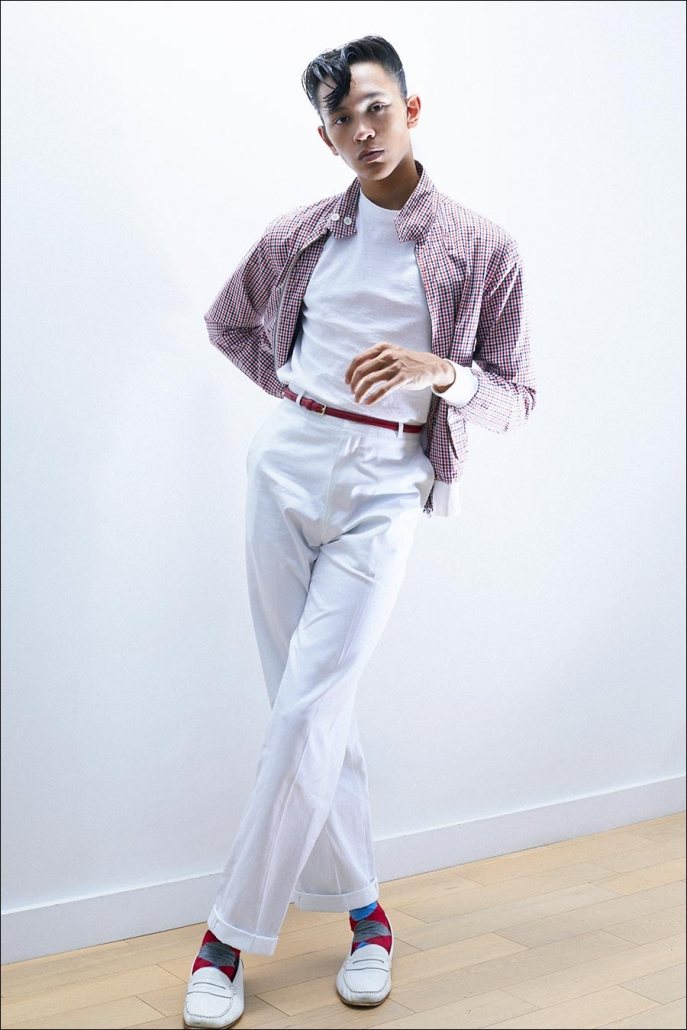 FAVORITE PART OF BEING A MODEL?  My favorite part of being a model probably lies in the connections and situations I find myself in naturally. Every week I brush my shoulders and end up on the desks of some of the biggest brands in the world – regardless if I'm chosen or not it's still an amazing feeling.
I love meeting and learning about my peers & taking advantage of every opportunity I get to absorb and grow through my experiences.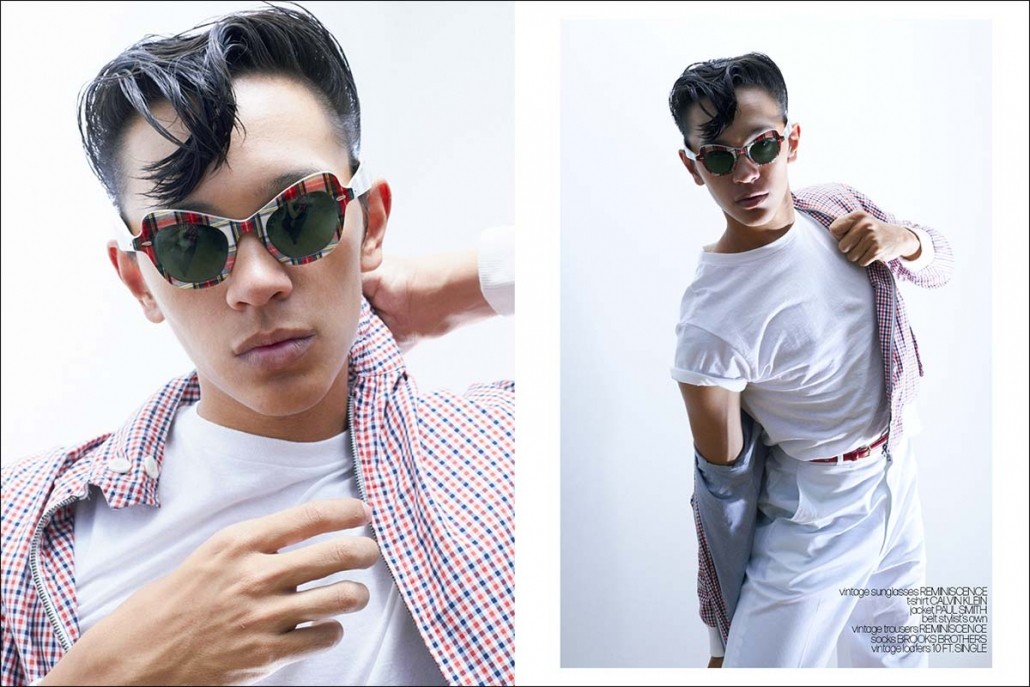 WORSE PART OF BEING A MODEL? I value communication and clarity above all in most facets of life. One of the biggest downsides to modeling is the lack of clear communication and facing constant rejection. A lot of modeling consists of learning how the industry works on your own, and I was lucky enough to know a bit of what to expect from my best friend. Without it, I'd definitely be a bit lost. You can cast and cast and cast and not receive a single lick of feedback sometimes and it sucks.
I've learned to put my head down, work my ass off, and be the full package whenever an opportunity presents itself.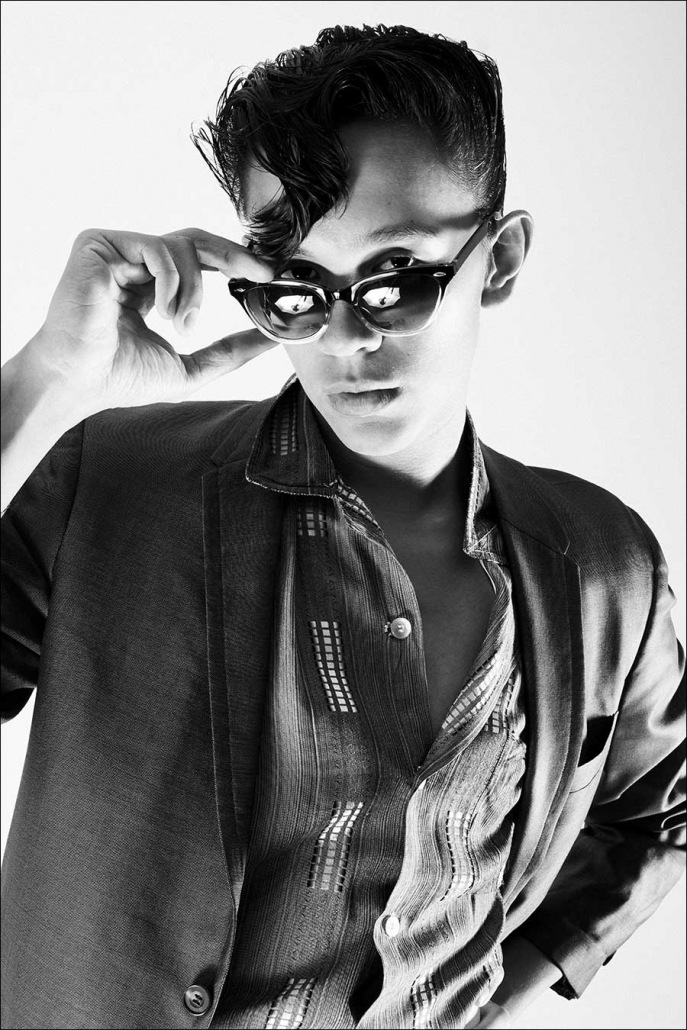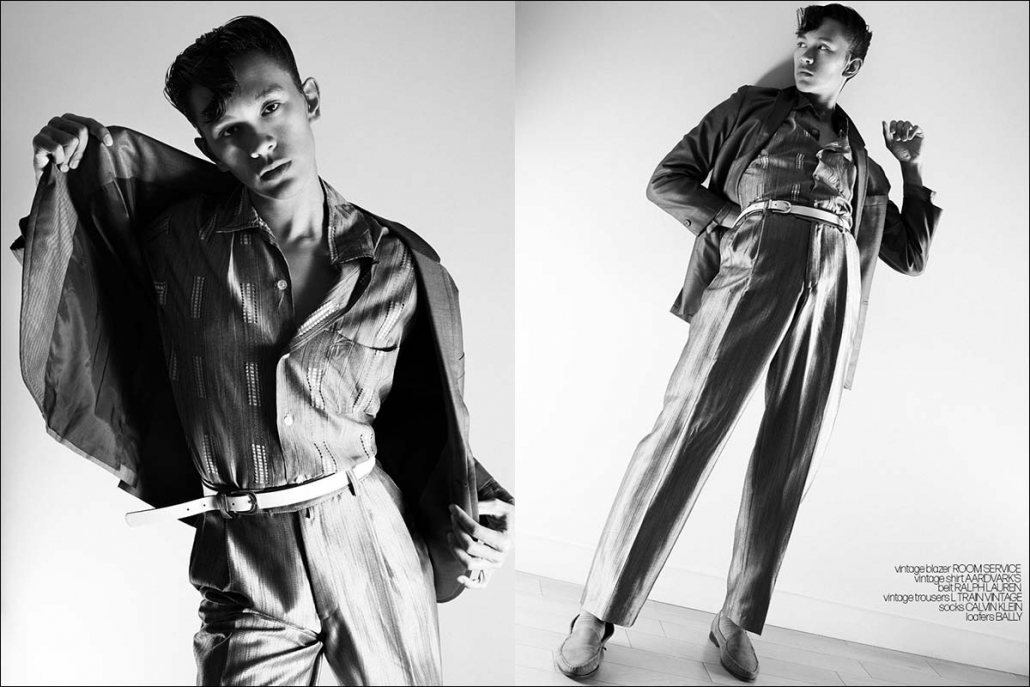 FAVORITE PHOTOGRAPHER? I love David LaChapelle of course. Had the privilege of seeing some of his work at Fotografiska. I find it so fun to look at, the hyper-saturated and stylized moments that just feel larger than life. I also have a comfort photographer named Ry Shorosky who captures beautiful, saturated, pictures from his semi-truck as he hauls across the United States. Just a bit of romanticism of the American mid-west and simple pretty colors.
FAVORITE MODEL? Maya Stepper and Mikkel Jensen! They're the blueprint and ultimate combination. Hope to also own a big Brooklyn loft and jet black German Shepard like they do one day. Maya is completely self-made and was scouted in the middle of her twenties. It's a really nice reminder that no one's path is linear & that anything can happen at a moment's notice.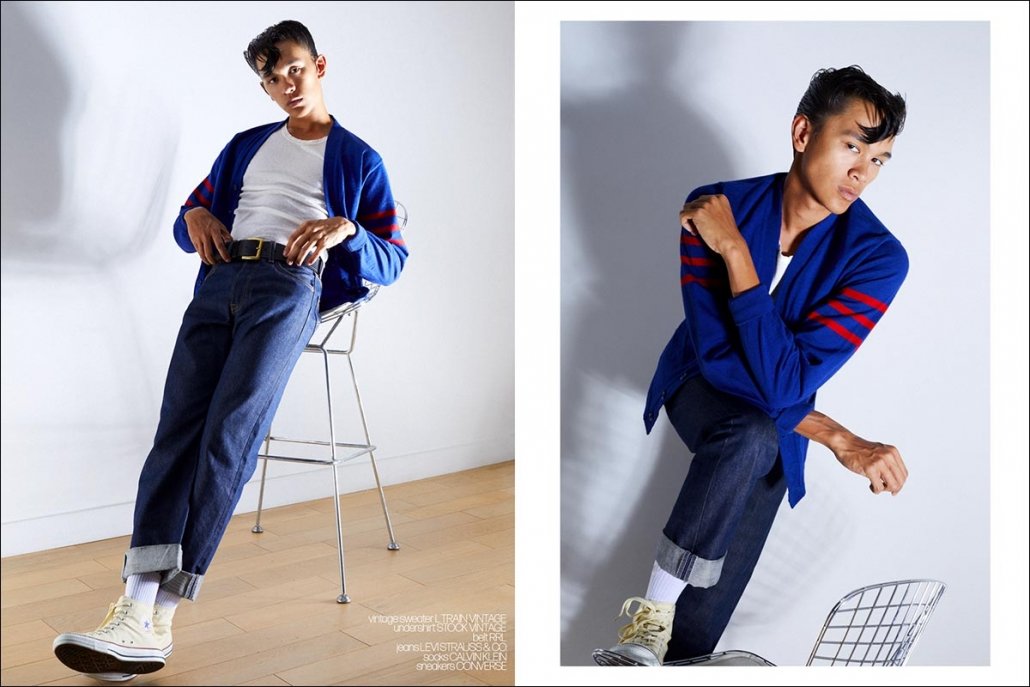 FAVORITE DESIGNER/LABEL? Tough Question. As far as higher fashion goes, I'm a big fan of Bode of course. It's just fun! Nostalgic, easy to look at, romantic, and filled with love and attention to detail including remnants of clothing that came generations before it. I also love Our Legacy, super easy to wear and very accessible!
One brand that I also fanboy over is Basketcase Gallery out of LA. They're an amazing cross-section of the lean that my generation is taking back into vintage, punk, and mid-western aesthetics. It's a lot of fun and I'd wear pretty much anything they produce.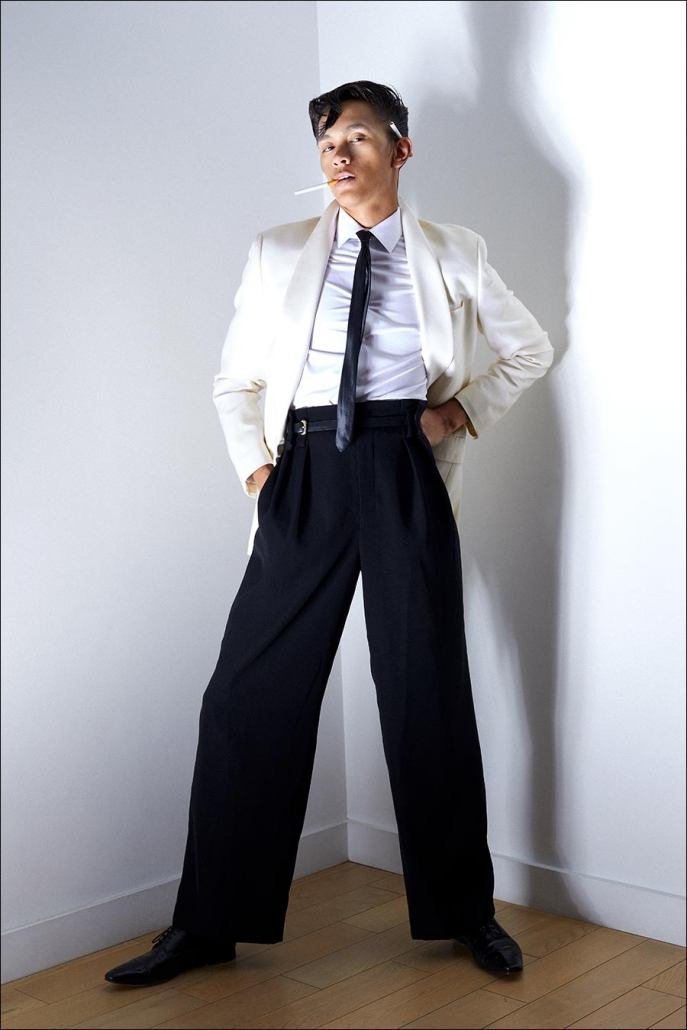 DREAM CAMPAIGN? I'd really love to do work with any brand that I admire or would wear. Stuff like new Marni or new Bottega. I also just have a guilty pleasure for enjoying and wanting to be on one of those standard, perfectly tailored Saint Laurent B&W ads.
Otherwise, a dream would be to work with a brand that would offer me some type of platform to express/advocate for attention to Asian-American mental health, which is a cause that I hope to champion throughout the course of my career!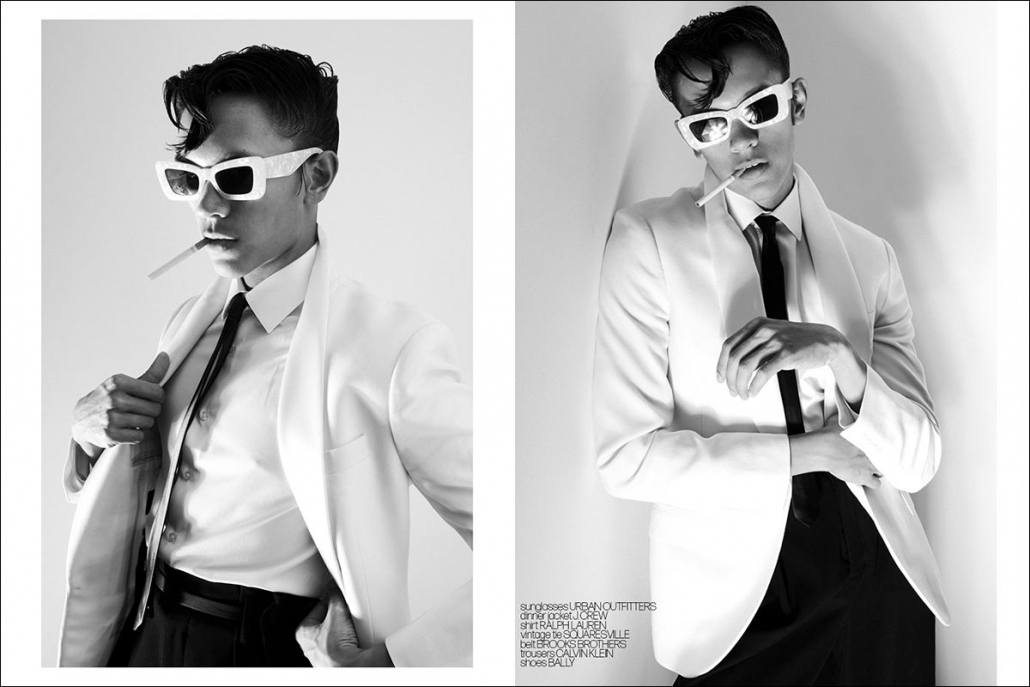 DESCRIBE YOUR STYLE/LOOK? I'd describe it as a little edgy, but not out of this world. I like my messy hair, little freckles, and good Filipino skin. Stylistically, I really appreciate clothing/goods that I can live in for the rest of my life. Stuff like good, well-tailored jeans – even more into flares and slimmer fitting clothes.
In high school, I was into baggy skate clothes, big Dickies slacks and Carhartt – definitely trying to be cool. Now I find myself growing into me, finding clothes that tell a story and also highlight my physique and build. My go-to uniform is an old tee that's just a bit too small on me, some good jeans, and my favorite pair of cowboy boots.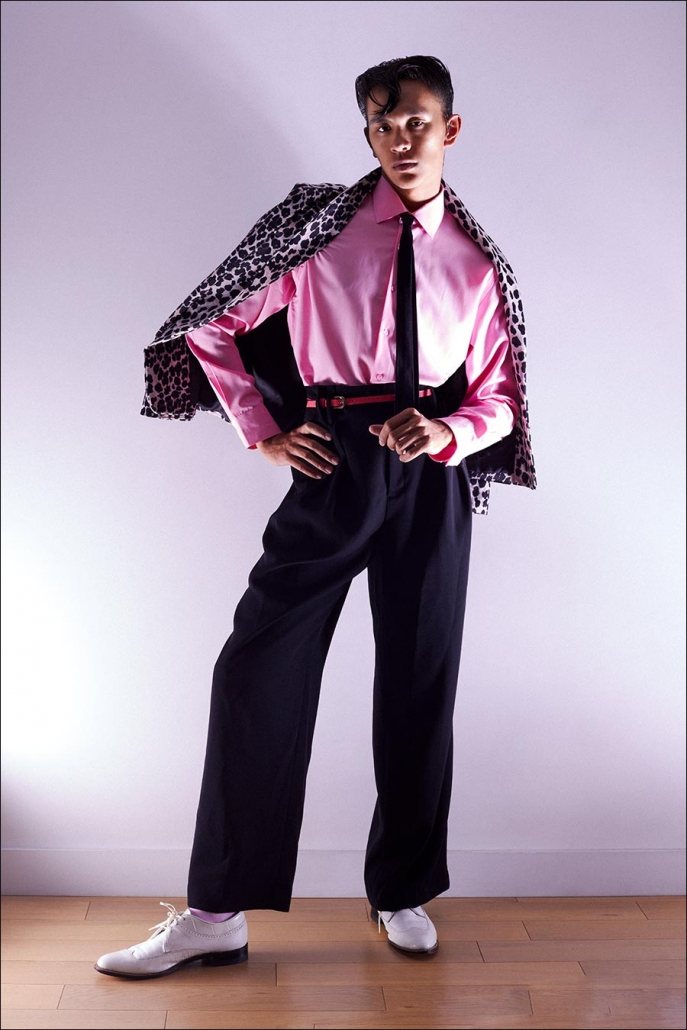 FAVORITE MUSICIAN/BAND? Recently It's been The 1975 but the all-time comfort musician is definitely Dominic Like. They're definitely pop, but it's tons of fun, socially conscious, and sentimental. I go through phases of music. Sometimes I'm diving into rap, and sometimes folk, jazz, indie, etc. Recently I've been reading Beck, a manga about a Japanese rock band in the golden era of festivals and underground shows – so I've definitely been diving into some fun classic rock and the like.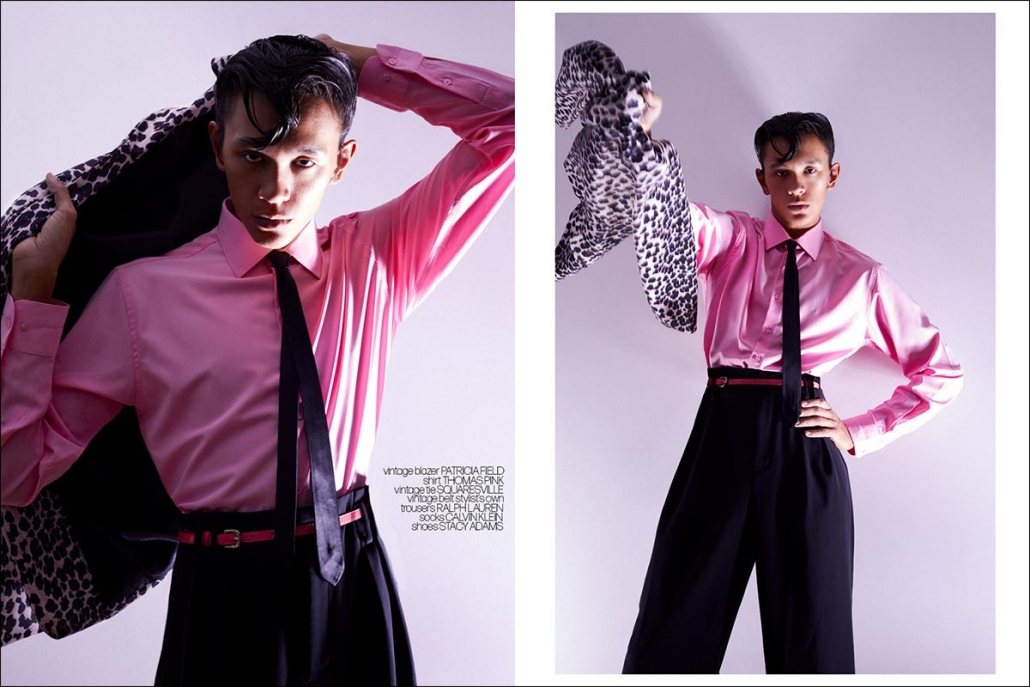 FAVORITE SONG OF THE MOMENT? Favorite song at the moment is "Wild Horses" by The Stones. Putting it on just helps me zone out and feel like I'm looking out of the window on a long road trip. That or Danielle (smile on my face) by Fred Again. Getting into good house music and Fred is super accessible for someone new like me!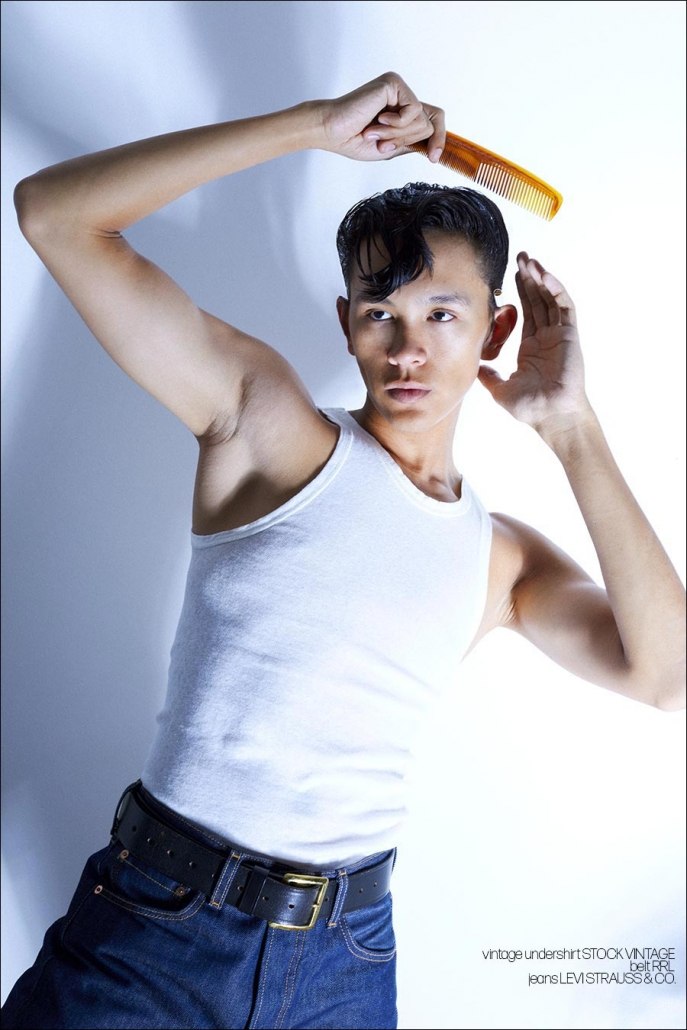 INTERESTS BESIDES MODELING? Outside of modeling, I coach at my old rowing team back in Tampa and do my best to stay on top of online college! I also love to write reviews on pieces of media that I consume. Stuff like movies, shows, books, manga. I eventually want to bridge it towards writing on emotions and things I experience. I think that writing helps me reflect and empty my head, otherwise my thoughts kind of just bounce around a bit too much and it gets unproductive.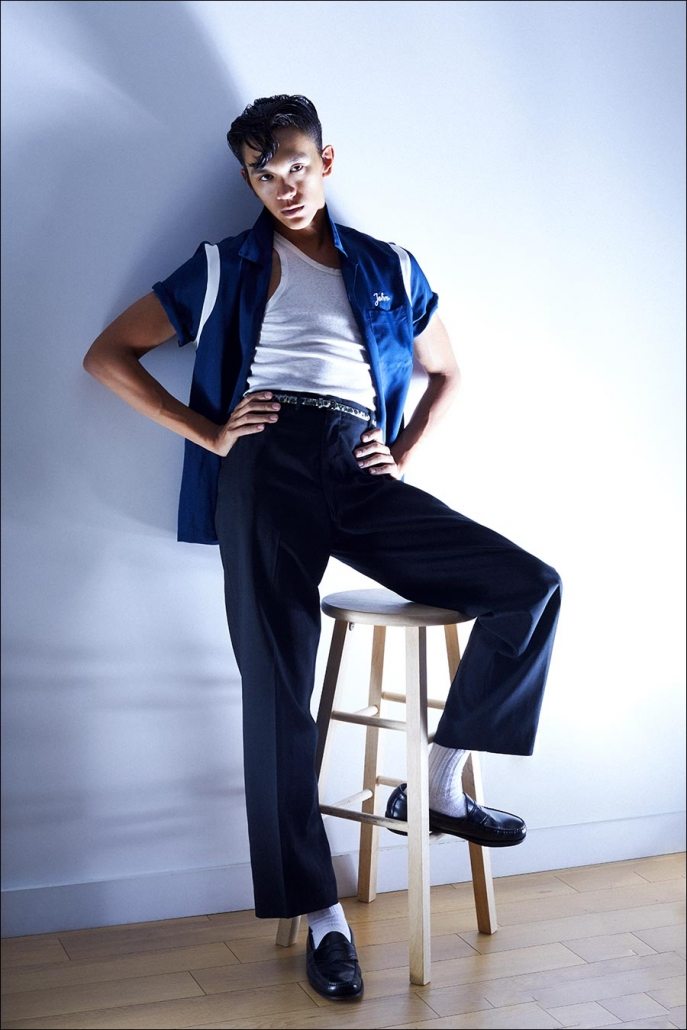 GF? BF? Not at the moment, no. I'm trying to date myself right now! That being said, I have someone I love very dearly.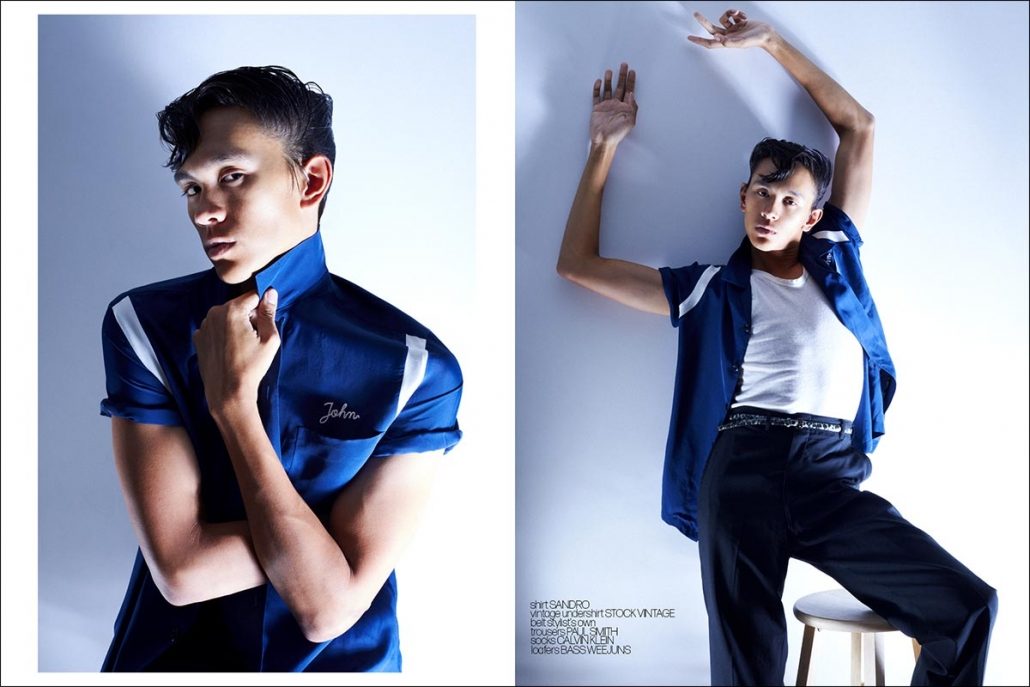 WHAT'S NEXT FOR YOU? That's a great question! In regards to modeling, I want to sign in LA next. I've gotten some really good interest out there and I want to take advantage of it and build my book up, find some reoccurring clients, and hopefully figure out where I want to make home base. I also want to sign out of the country, primarily in Milan! All of this is hypothetical of course, but I'm most certainly going to do my best to make it happen. I aspire to do all of the above. And e-commerce, runway, campaigns, and anything I can get my hands on. I want to be everywhere.
In regular life, I'm going to head home for a bit. Recharge in Tampa. Put my head back down, work out, eat well, grow into myself, and prepare for what's next. I'm so very excited to see what shape that takes!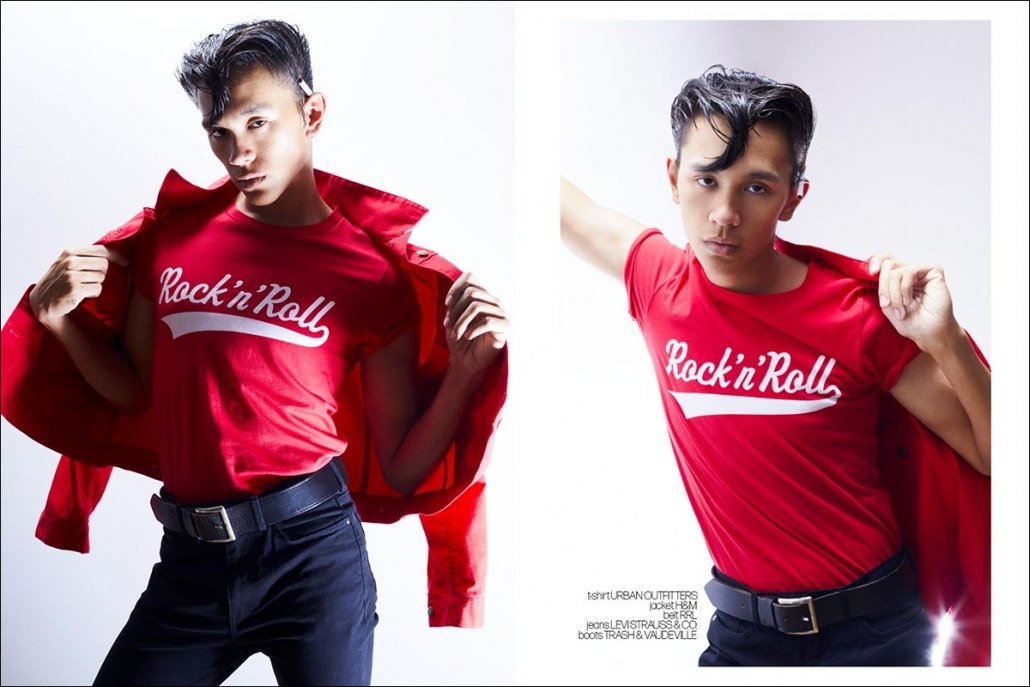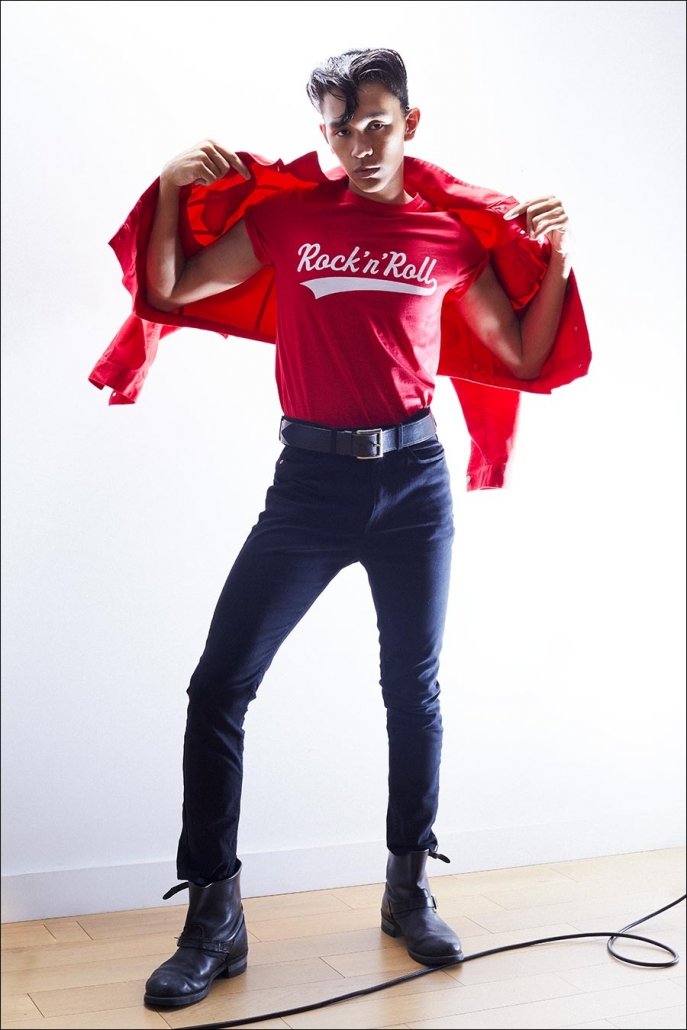 Photography & menswear styling Alexander Thompson. Photographed in New York City.