MODEL Q&A
HAMPTON WEBB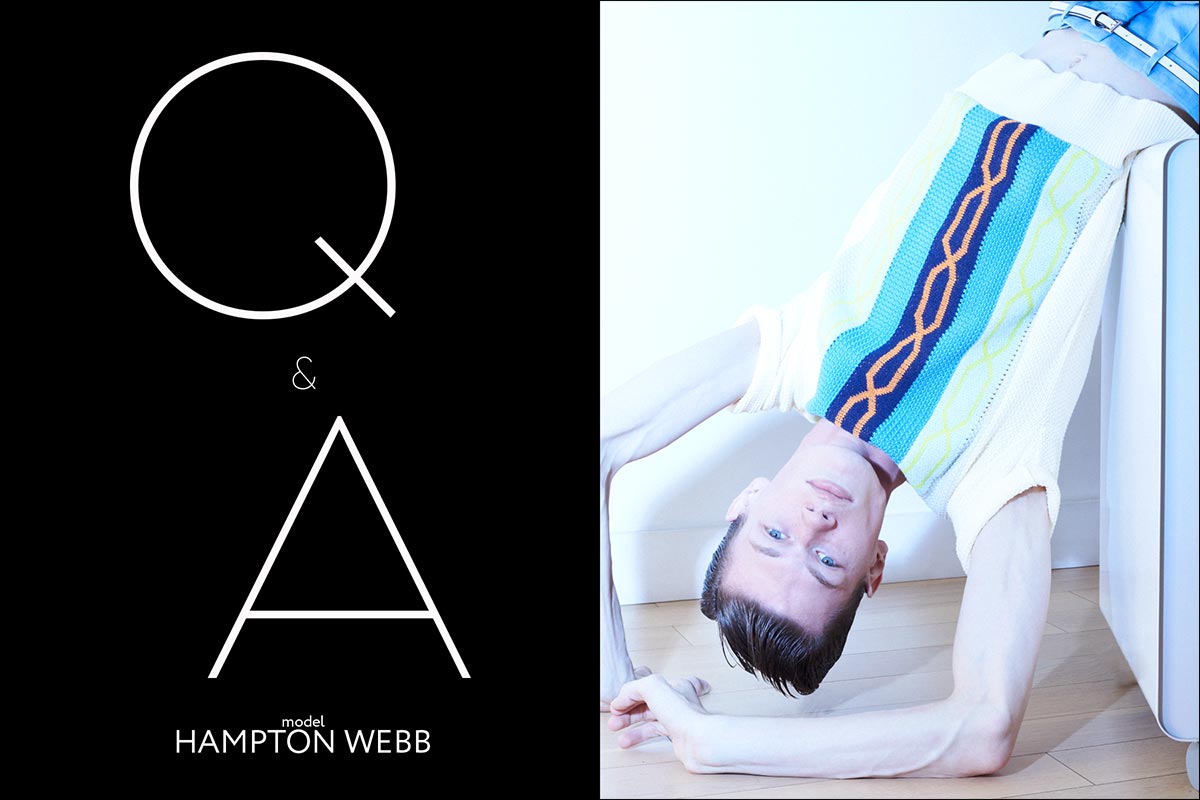 HE/HIM
Height 6'3″
Waist 28″
Shoe 12
Hair BROWN
Eyes BLUE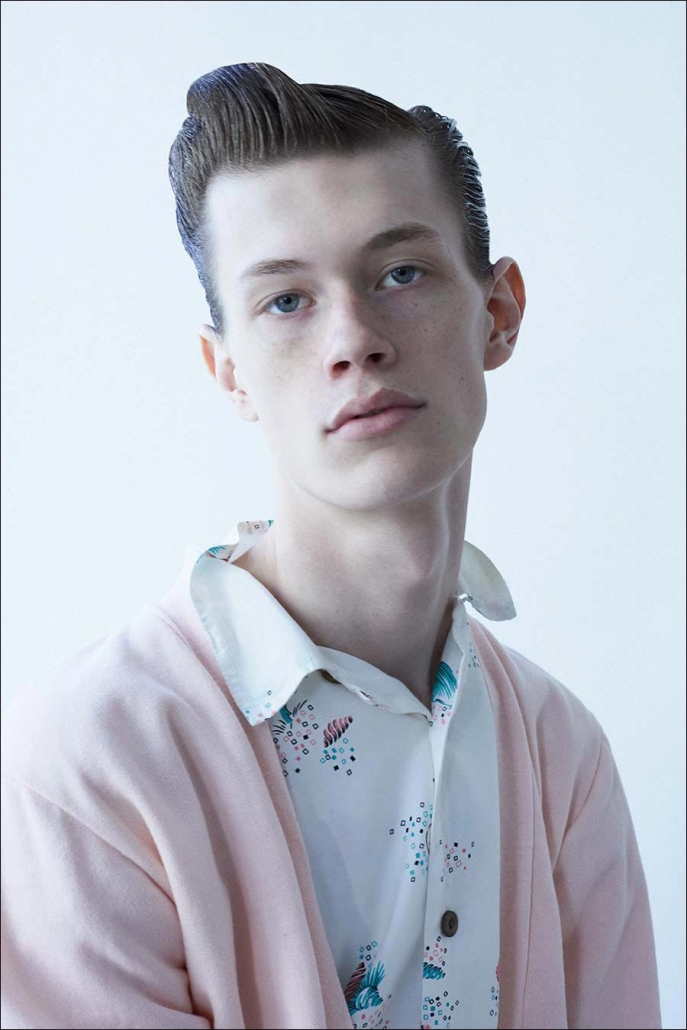 AGE? 20.
HOMETOWN? Atlanta, Ga.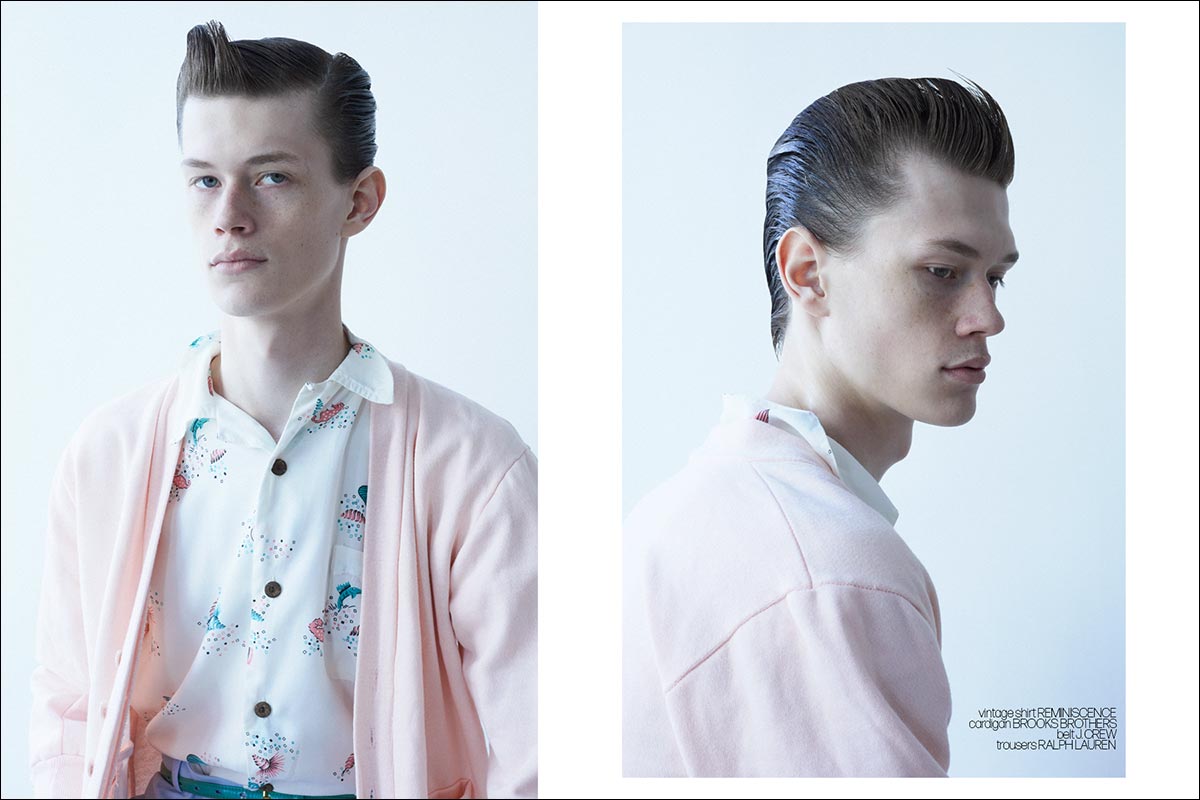 ARE YOU IN SCHOOL? Not Currently (in the future I will).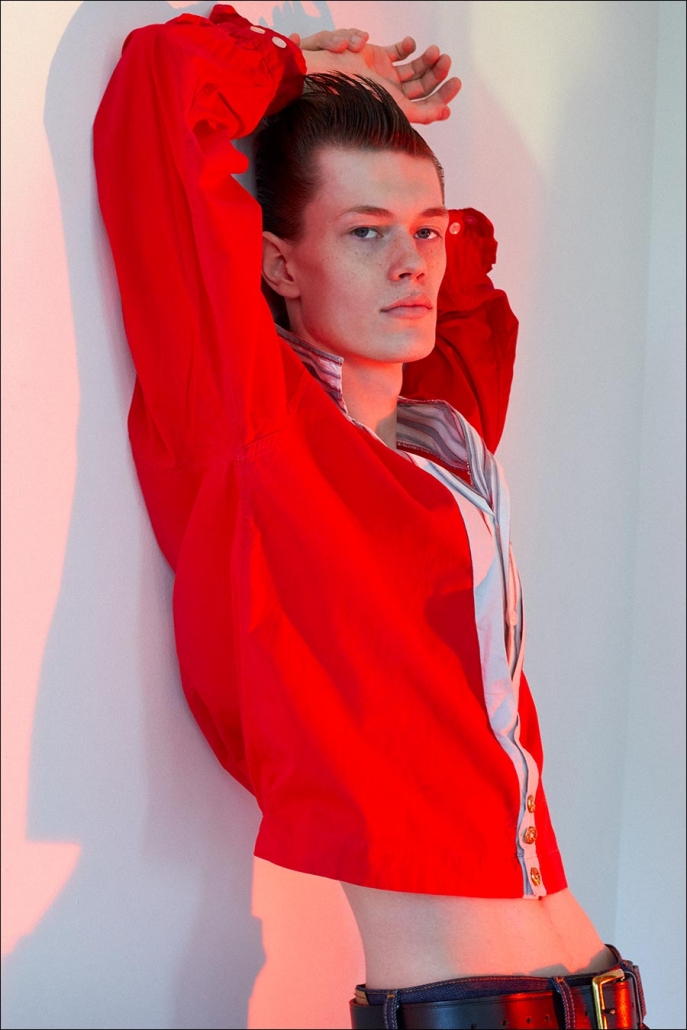 HOW DID YOU GET INTO MODELING? My sister is also a model, she is a lot younger than me though. Her mother agent (mine now) saw a picture of me and signed me.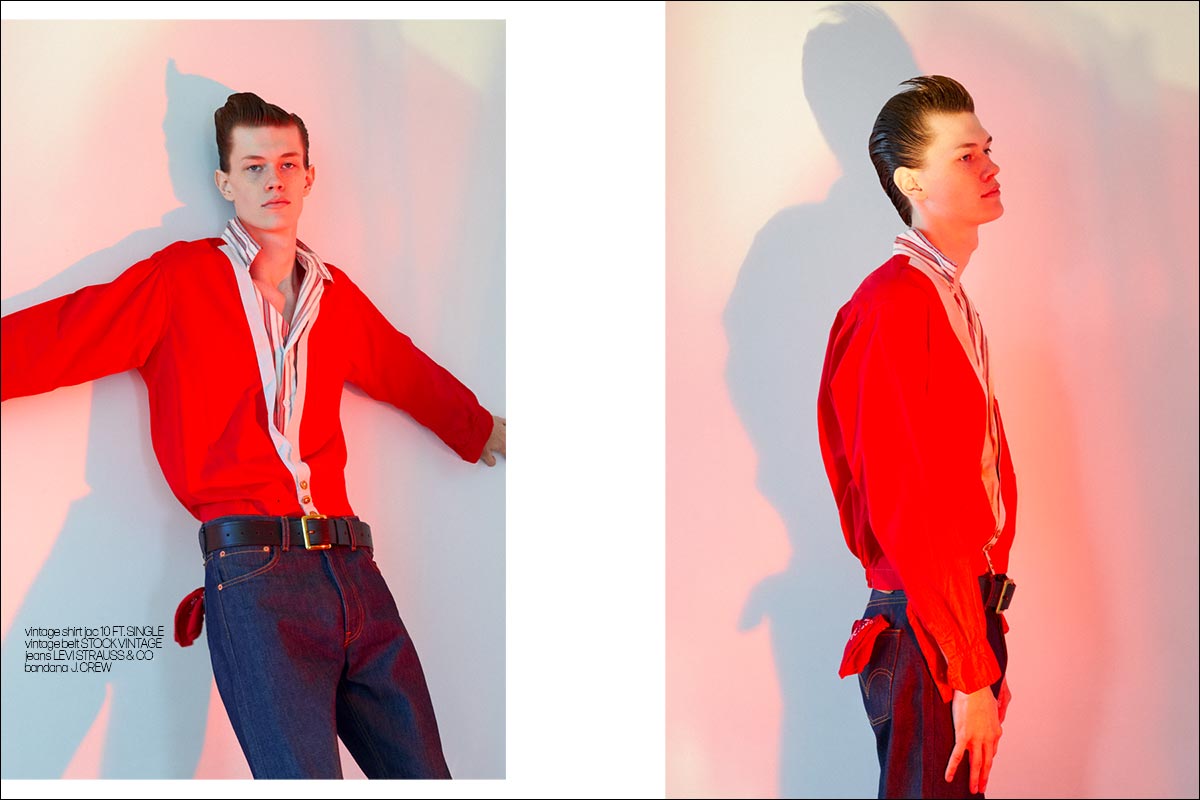 FIRST MODELING JOB? My first job was a small shoot for a nice perfume brand in NYC.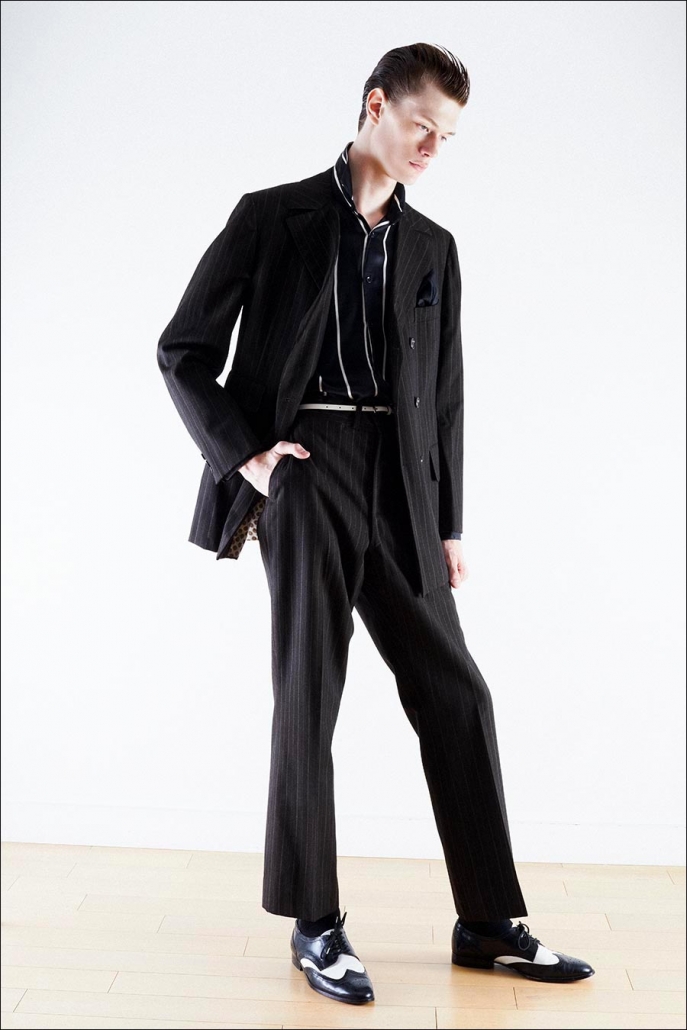 FAVORITE PART OF BEING A MODEL? My favorite part of being a model is traveling around for work, not just to different cities but within a city. I think the various things I have to do for work really gets me in some areas I would never go to within whatever city I'm in. That inspires me to go eat at new places and try new things while I'm there.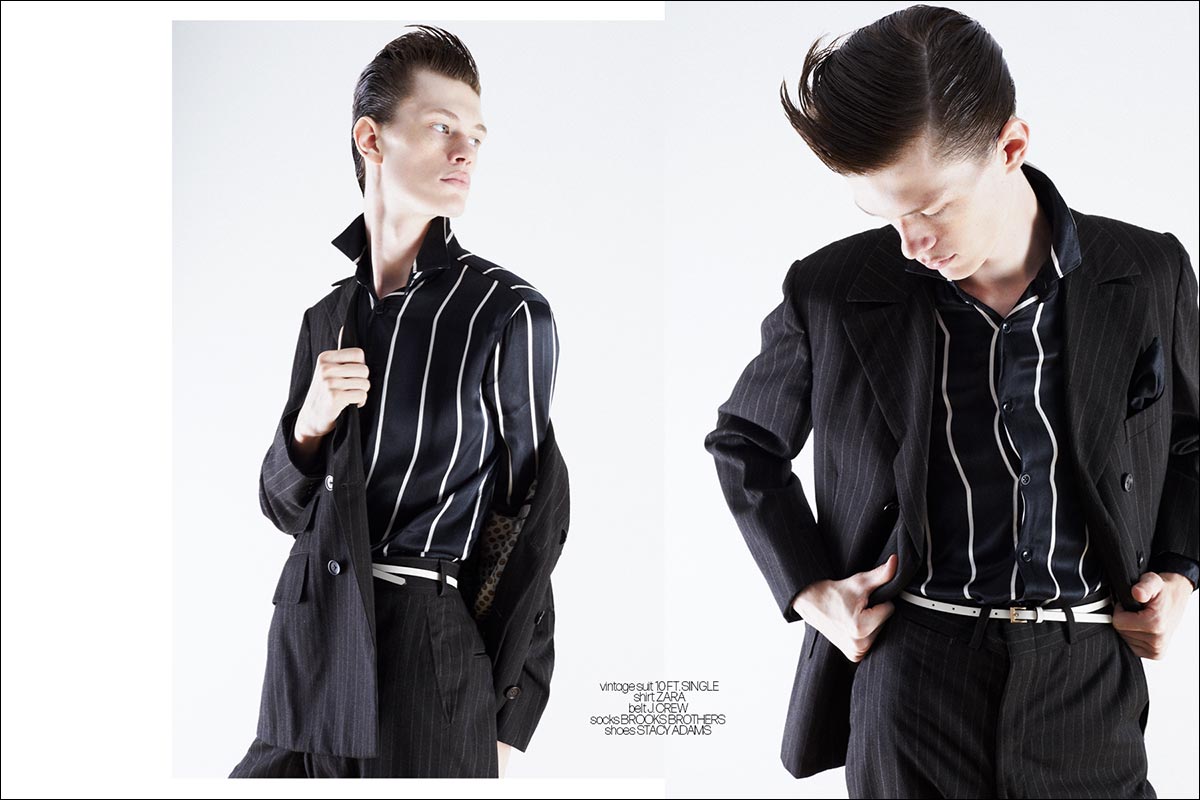 WORSE PART OF BEING A MODEL? The worst part would be the mental strain of the job. The feeling of not getting a job for a while or having a bad fashion week can get a little taxing. You put a lot into something and sometimes don't get the reception or reaction you want and you start to get a little unconfident. However, on the flip side of that getting a job is one of the best feelings in the world it's a double-sided coin.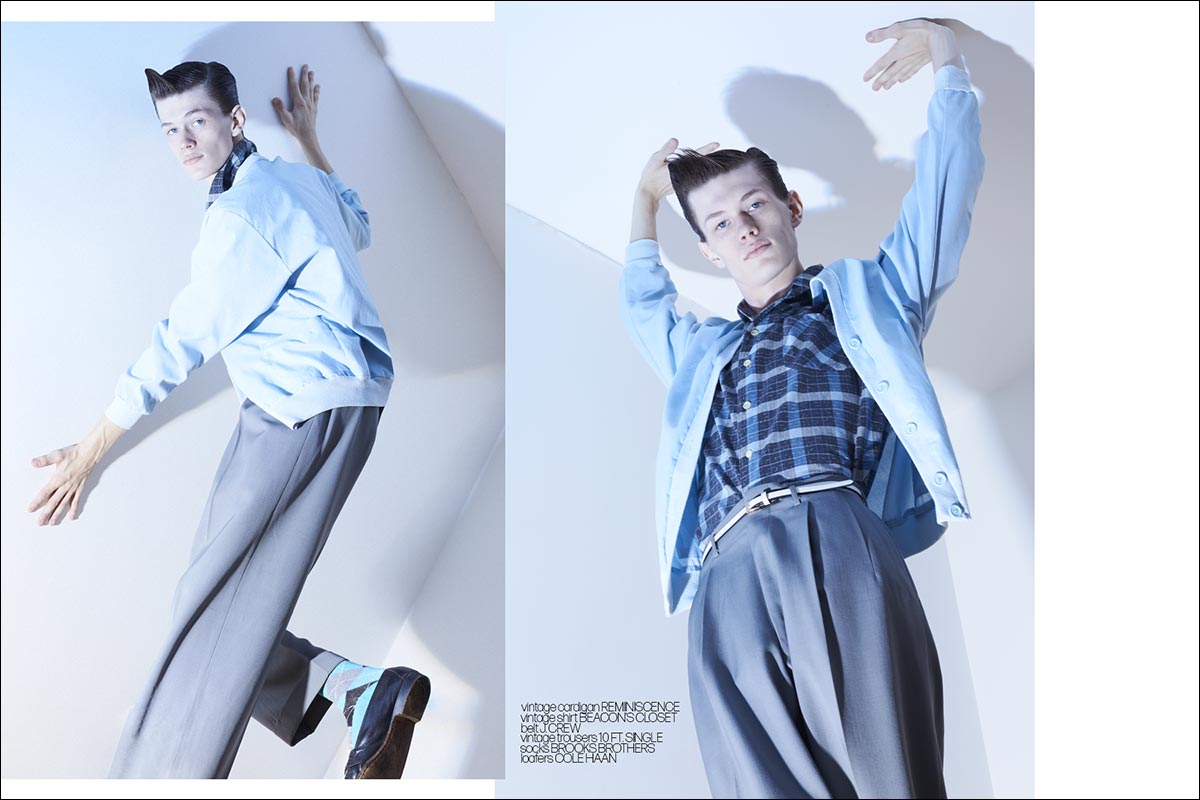 HAVE YOU WALKED RUNWAY OR DO YOU ASPIRE TO WALK RUNWAY? I have walked the runway! No feeling like it, it's a very cool and crazy process to be a part of.
FAVORITE PHOTOGRAPHER? There's a photographer for a group I like and his name is Max Beck  – however, you are definitely tied for top for best photographers I've ever met.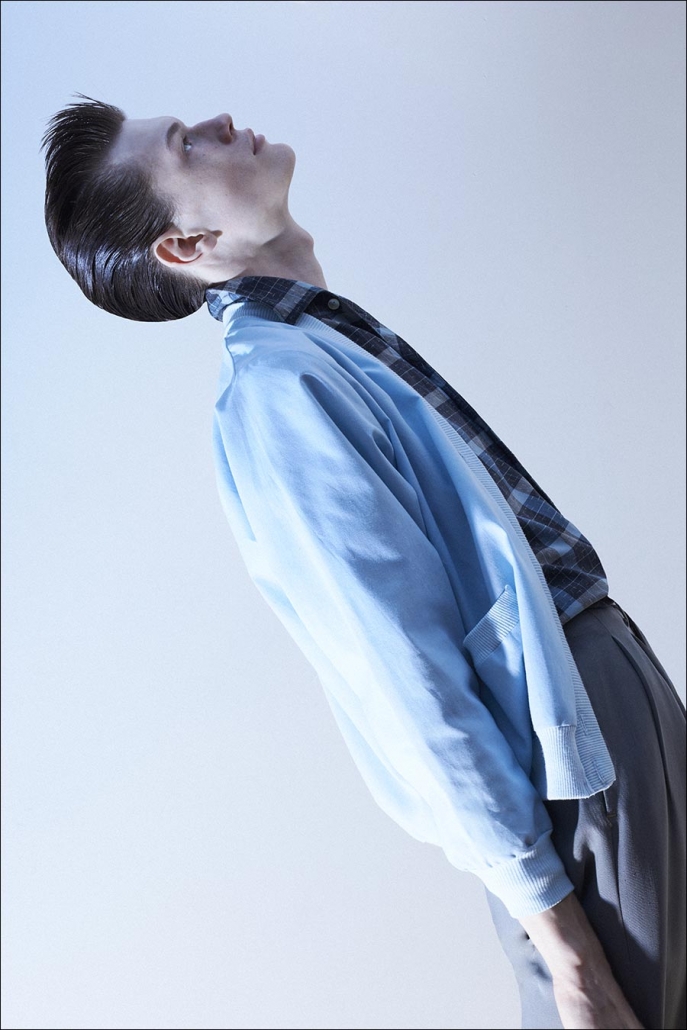 FAVORITE MODEL? My favorite model is so hard it feels unfair to choose.
FAVORITE DESIGNER/LABEL? My favorite designer is probably Prada.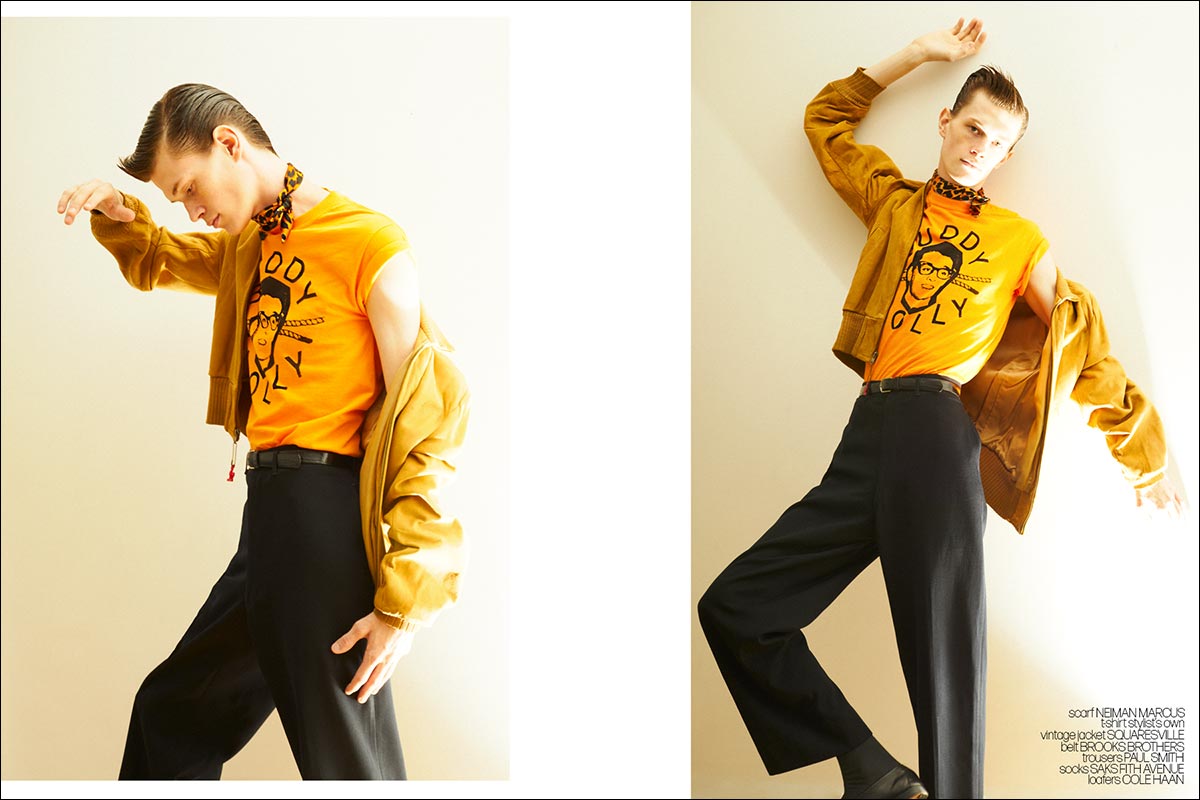 DREAM CAMPAIGN? Dream campaign would be Prada as well.
DESCRIBE YOUR STYLE/LOOK? I have two looks – my natural look is pretty emo/goth when I'm out and about. But when I put myself together or have work, I have a high-fashion look.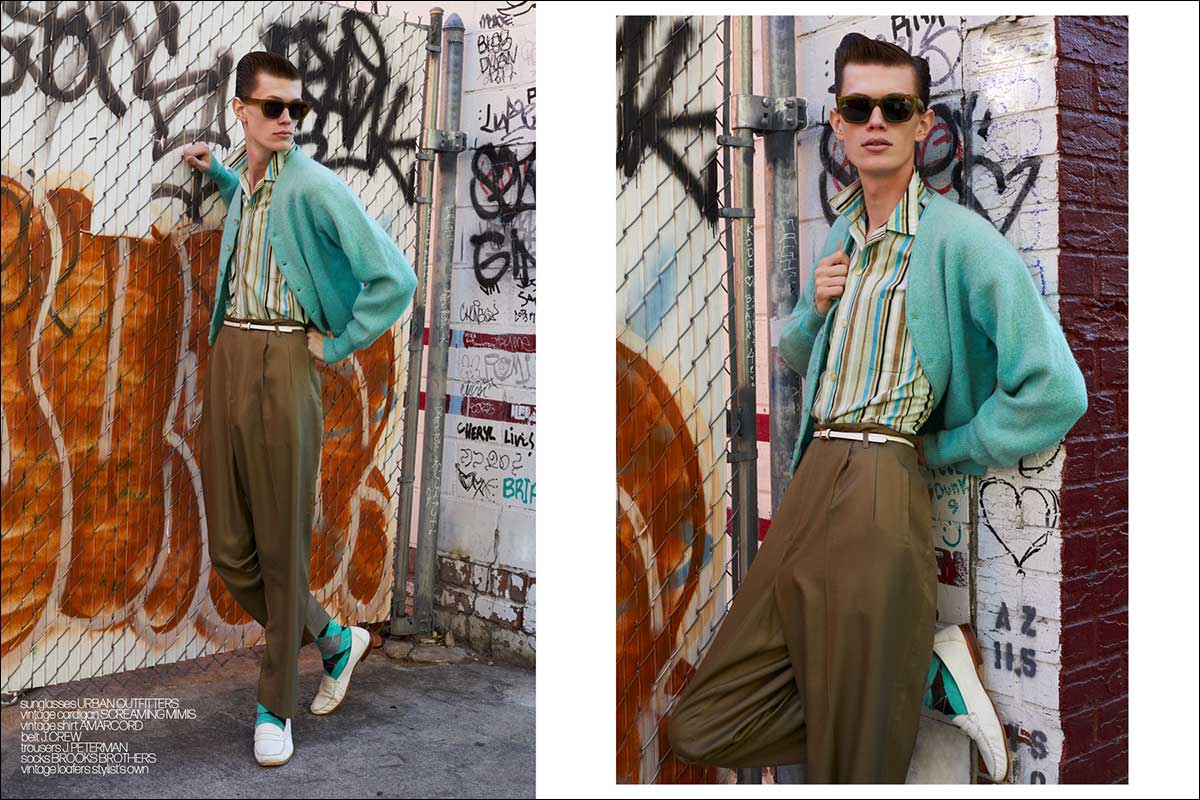 FAVORITE MUSICIAN/BAND? My favorite musician/band would be Scott Weiland and Stone Temple Pilot. They've always been my favorite. They've got a swing song that I love it's very well done and an interesting comparison to the original.
FAVORITE SONG OF THE MOMENT? My favorite song currently, is "GODS" by Lil Peep and Lil Tracy. I really love the beat.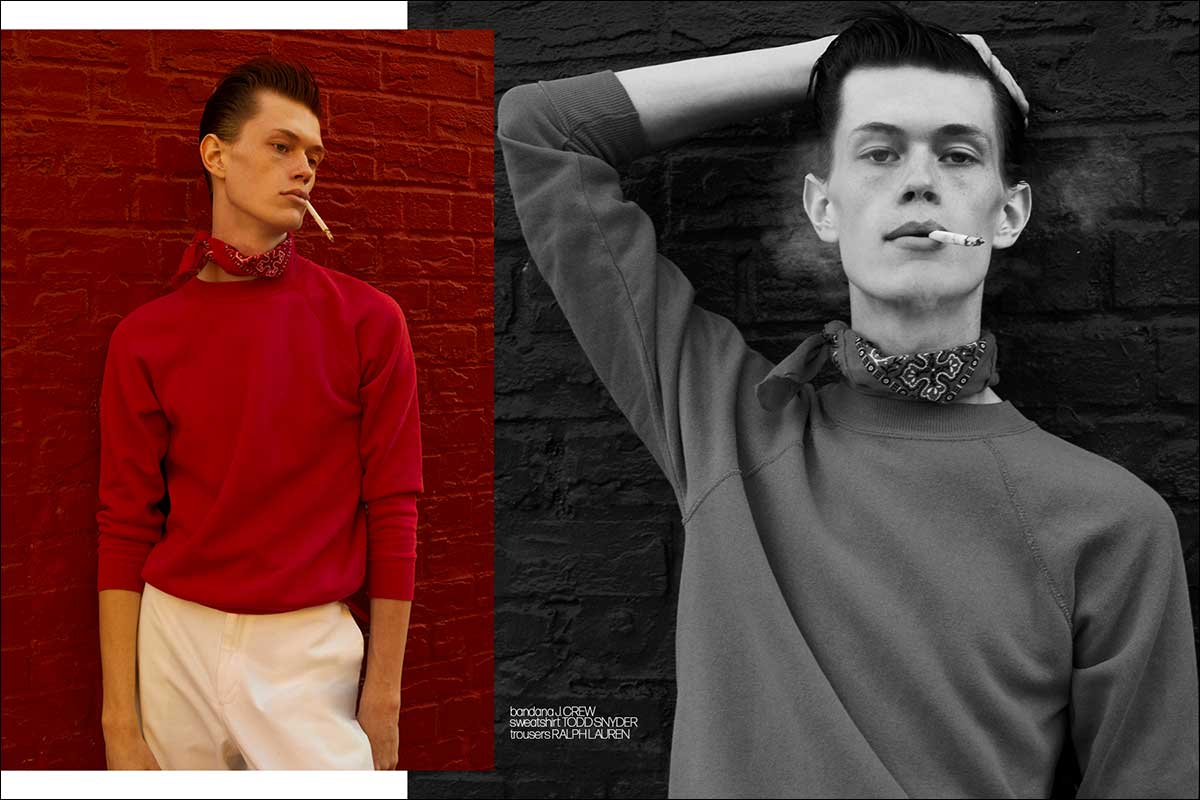 INTERESTS BESIDES MODELING? I'm a nerd outside of modeling, I love video games and pop culture. A game I play a lot is called Dance Dance Revolution that's been taking a lot of my time recently.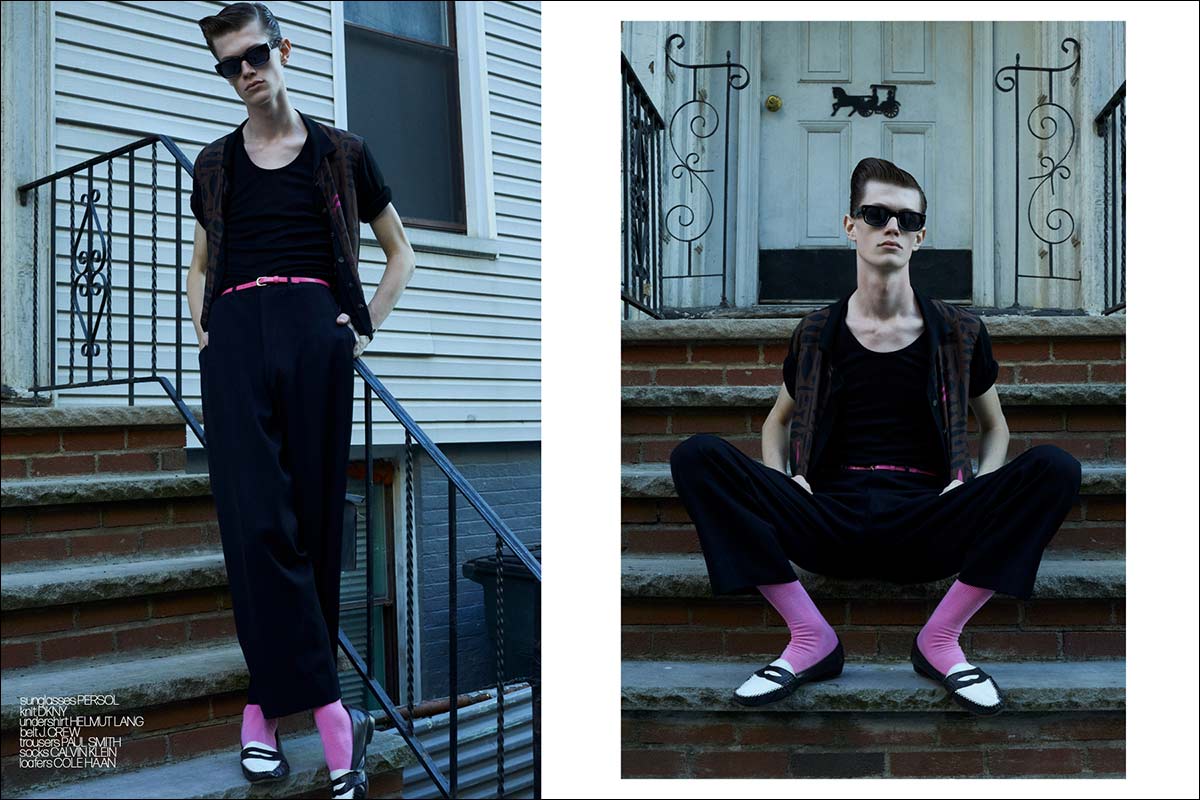 GF/BF? Single.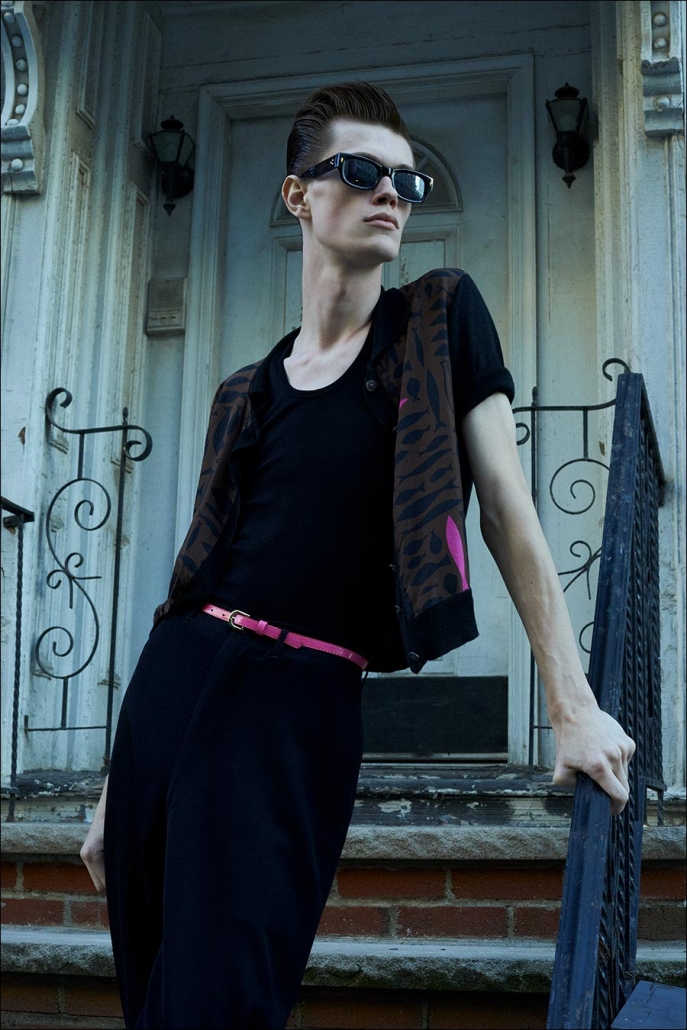 WHAT'S NEXT FOR YOU? I'm going to be waiting till February. My birthday and fashion week both align and even almost overlap so when that time comes I'll take a step back and see what's next in life. But right now I'm going to take it easy for my last few months as a 20-year-old.
Photography & menswear styling alexander michael thompson
Photographed in New York City.