MODEL Q&A
PARKER SMITH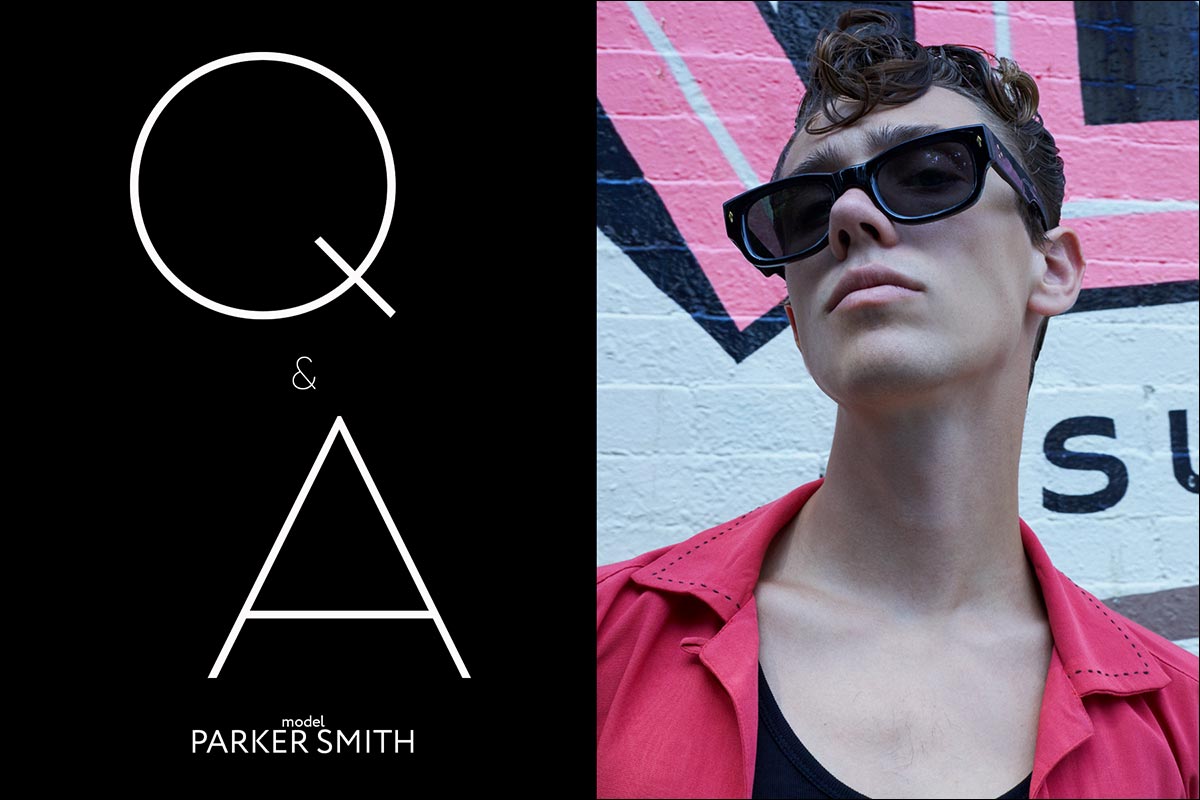 HE/HIM
Height 6'1″
Waist 32″
Shoe 11
Hair BROWN
Eyes BLUE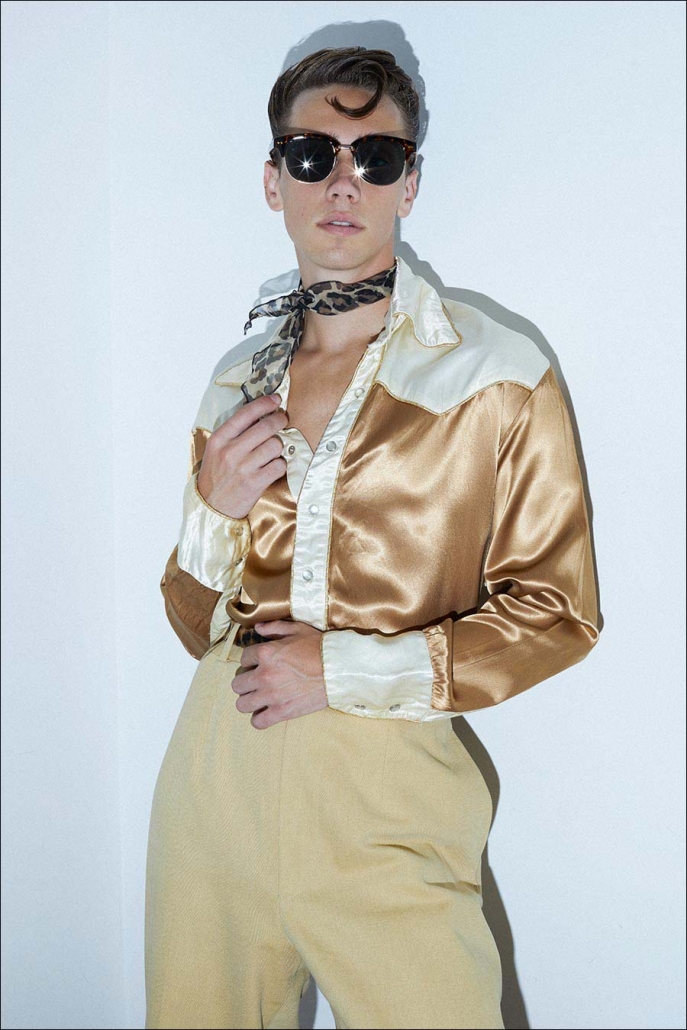 AGE? 23.
HOMETOWN? Manhattan, Kansas.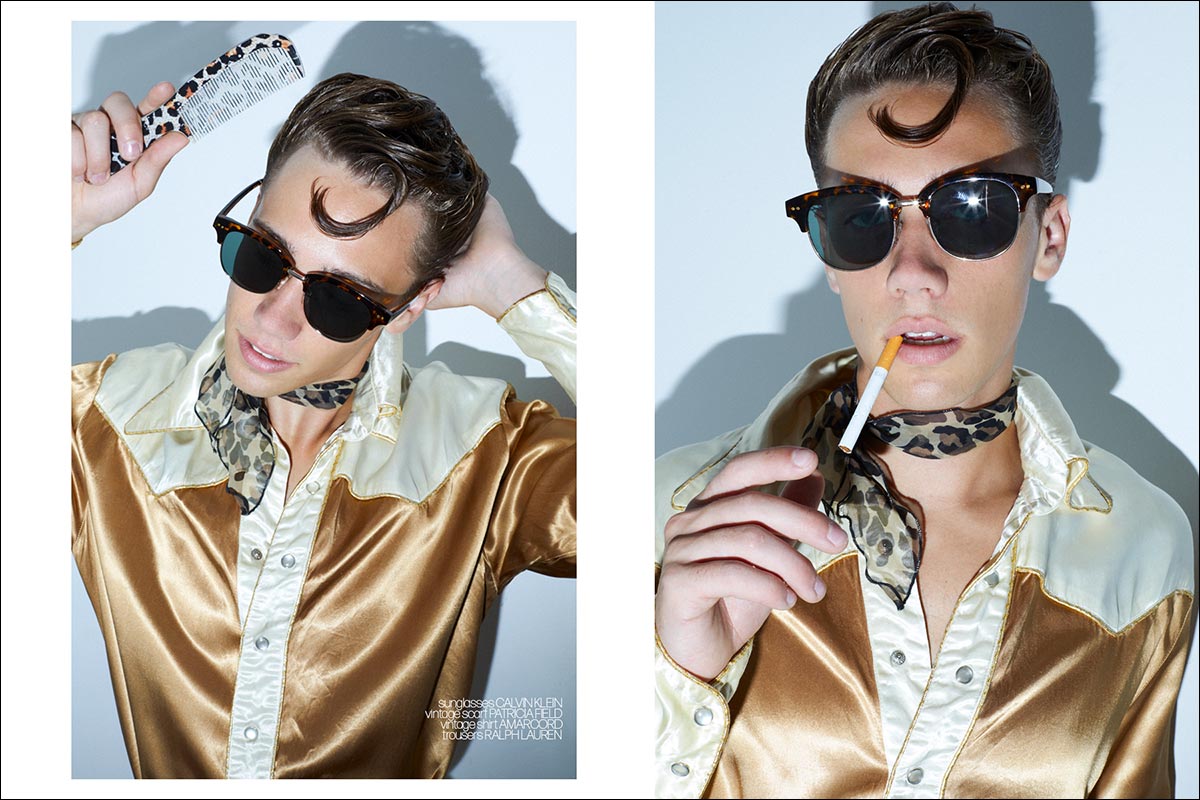 ARE YOU IN SCHOOL? No.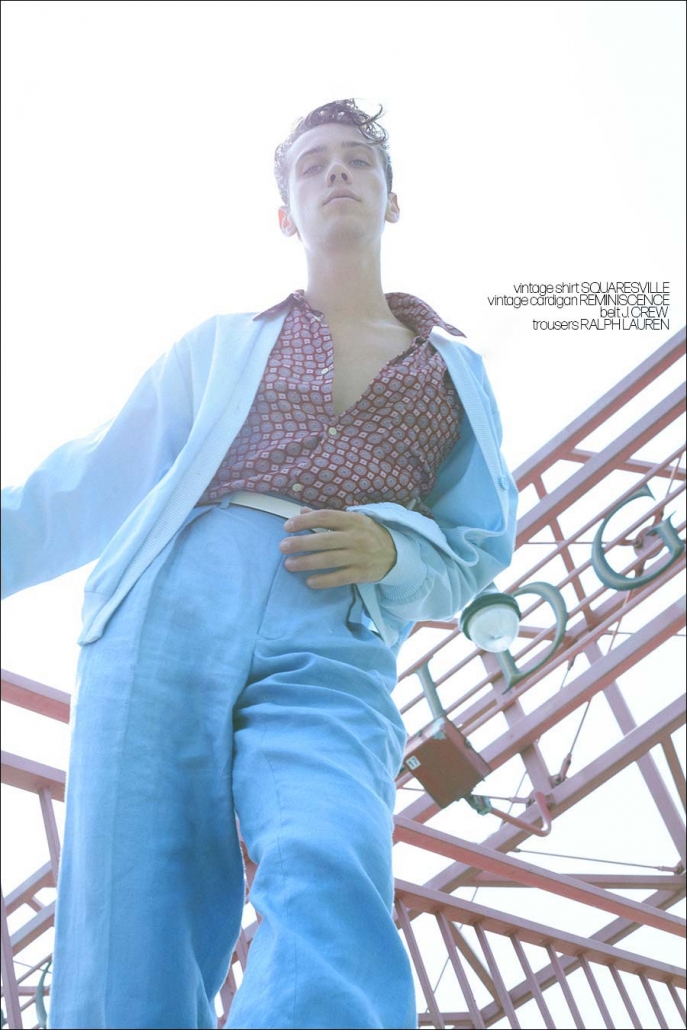 HOW DID YOU GET INTO MODELING? My mother is an interior designer and would recruit me to be an extra for the photo shoots of the spaces she designed. Then I went to college and signed up for their modeling program where they taught us how to walk for the senior apparel design show.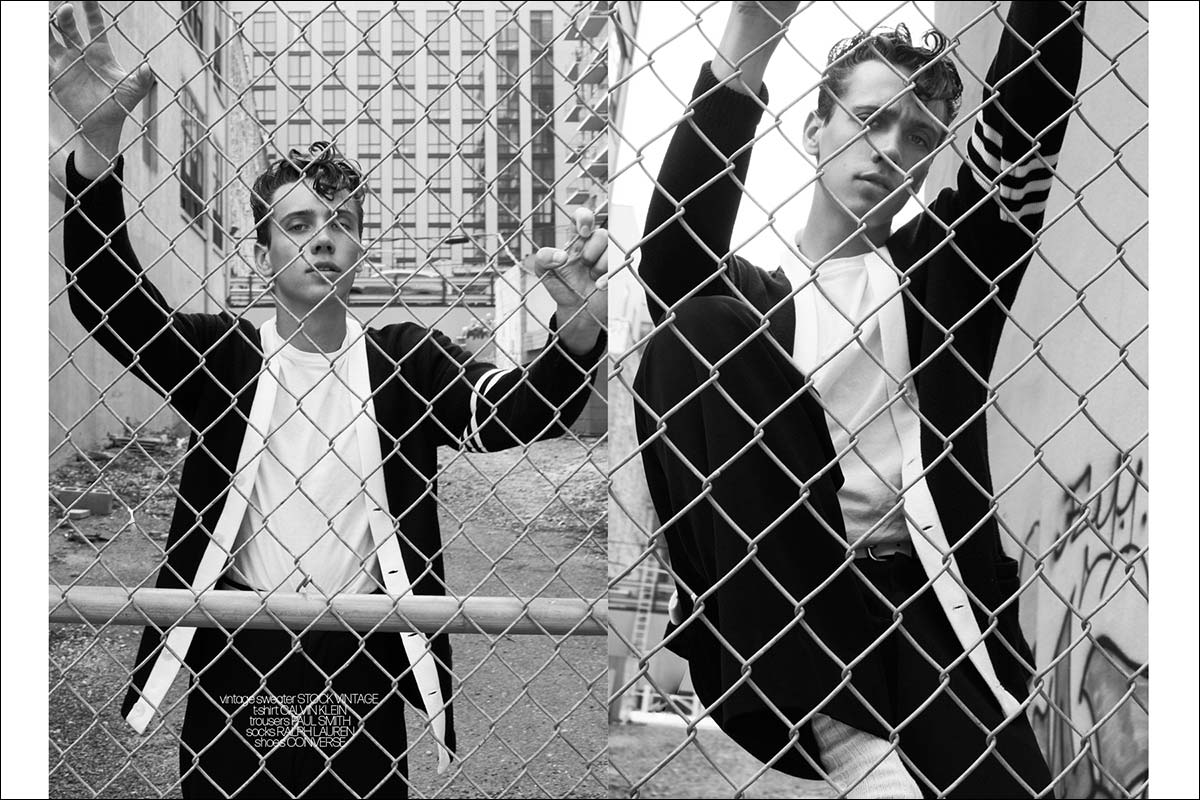 FIRST MODELING JOB? The first paid gig I did was Vans Runway SS2019.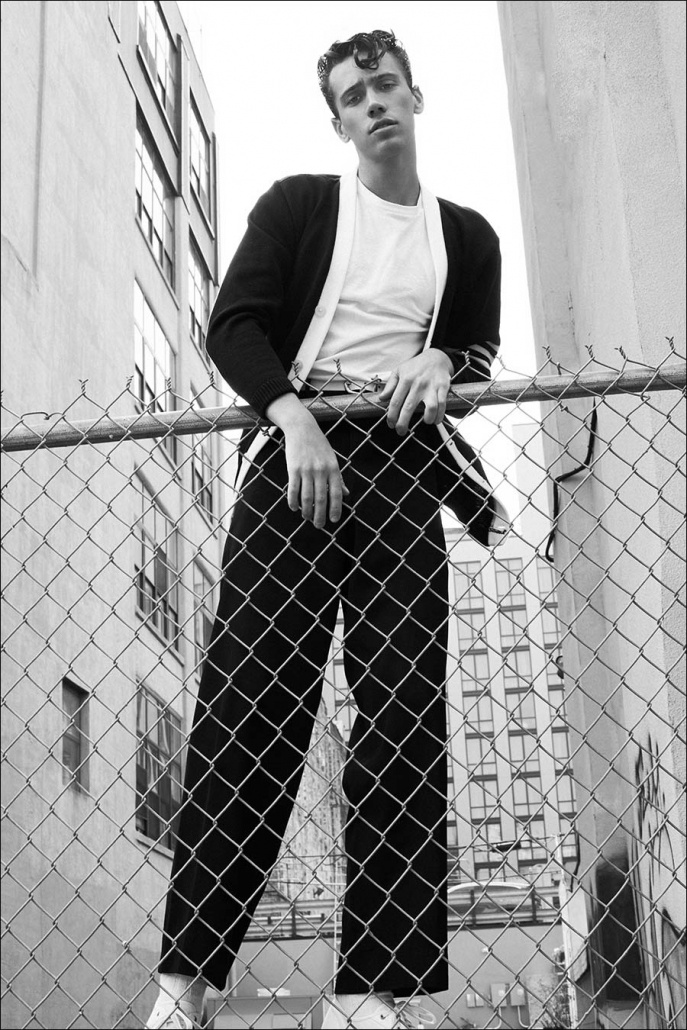 FAVORITE PART OF BEING A MODEL? I am big into fashion and design and I like being able to network and see some of the behind-the-scenes of the industry, along with talking to the designers/production about what they are passionate about.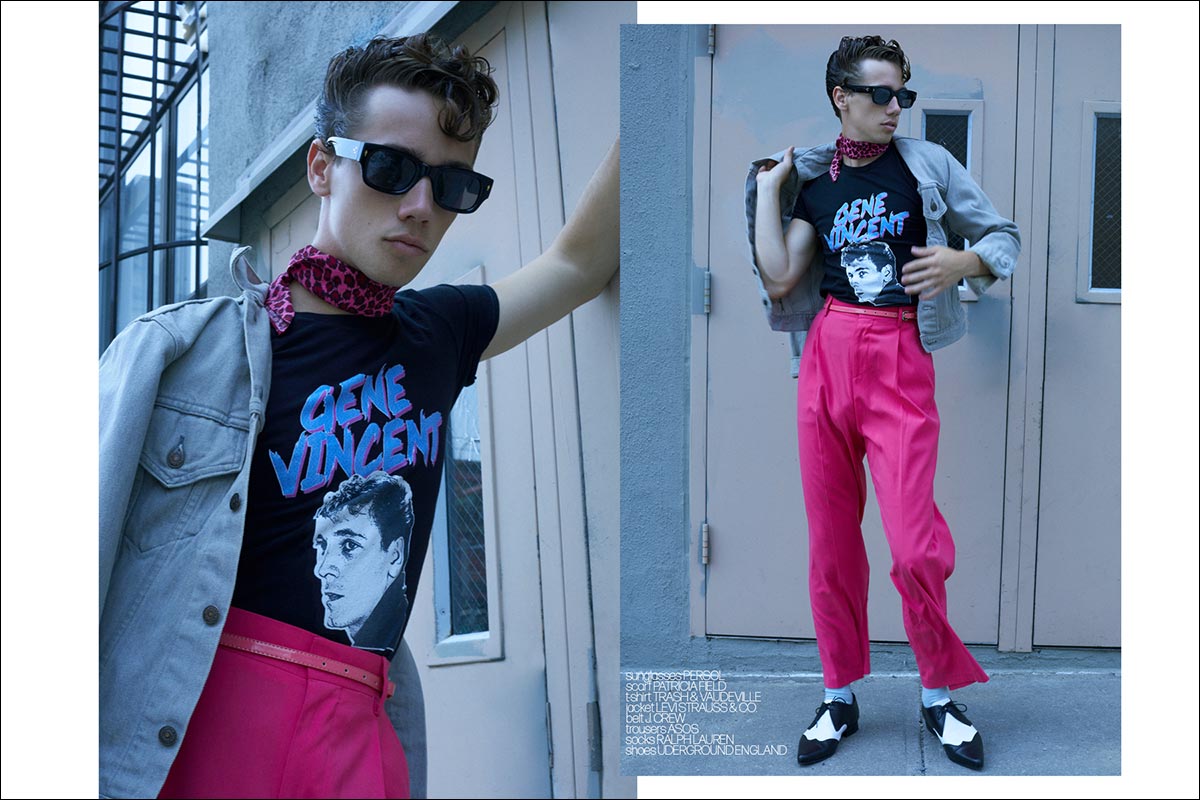 WORSE PART OF BEING A MODEL? All the BS you have to put up with from agents to flaky bookings. Never quite feels like a stable gig.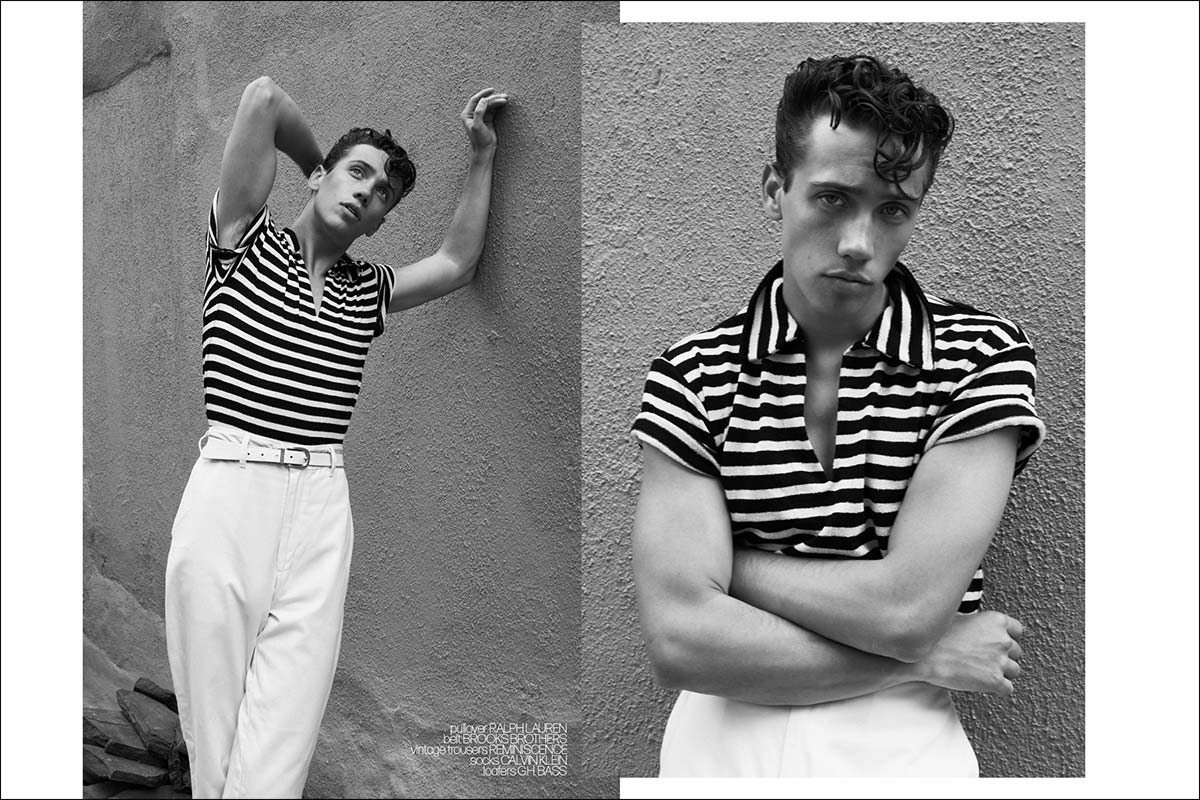 HAVE YOU WALKED RUNWAY OR DO YOU ASPIRE TO WALK RUNWAY? Yes for Vans and Express. But I would love to walk in a designer show in Paris or Milan.
FAVORITE PHOTOGRAPHER? Not sure if I have a favorite but I just started following this guy Dominic Dahncke – he plays a lot with shadow, some incredible work all without Photoshop. I'm not sure how he does it.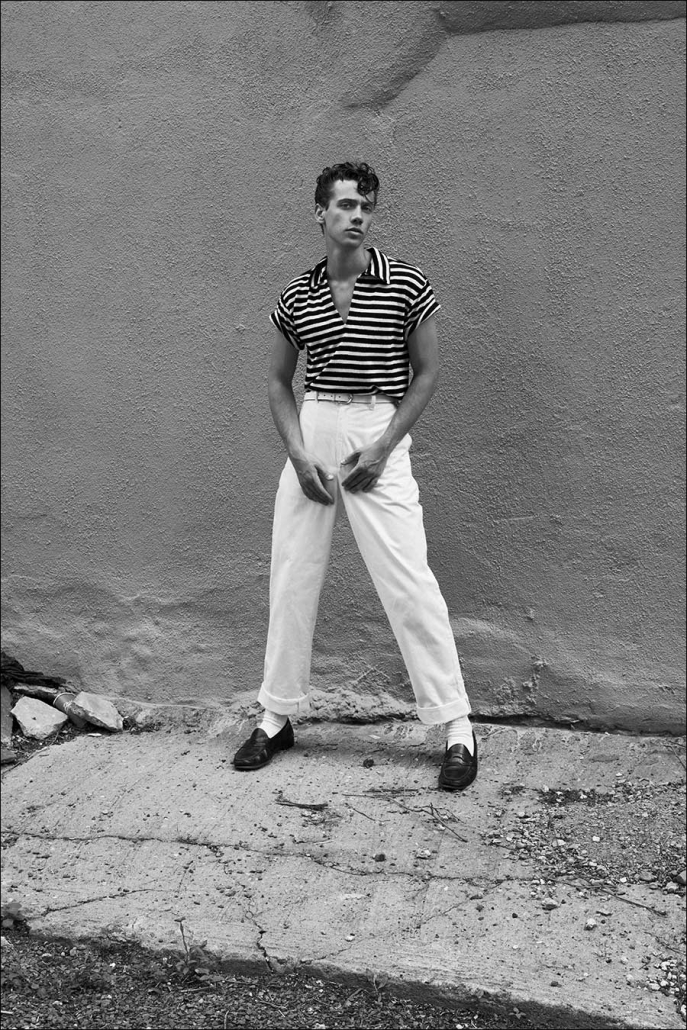 FAVORITE MODEL? Koffi Wandji, that dude is so cool.
FAVORITE DESIGNER/LABEL? I've been really into Martin Maison Margiela recently. All his old stuff and the ethos of the label and process work are so fascinating to me. Really want to get my hands on some of his work from Hermes.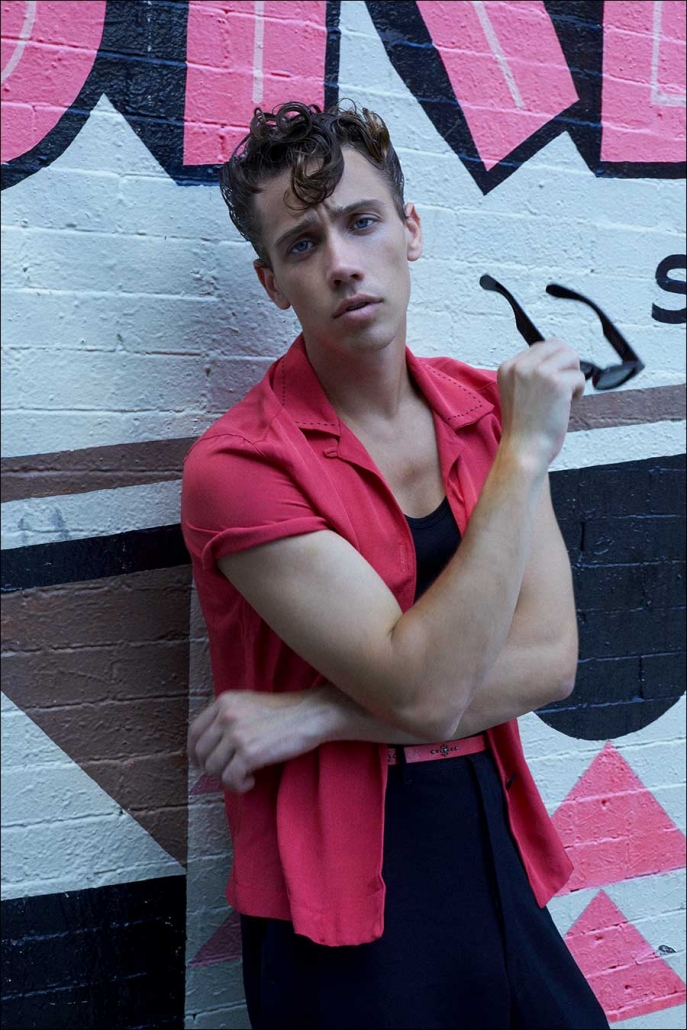 DREAM CAMPAIGN? Either something really timeless and classic like a Ralph Lauren or someone who is really pushing boundaries like Heliot Emil.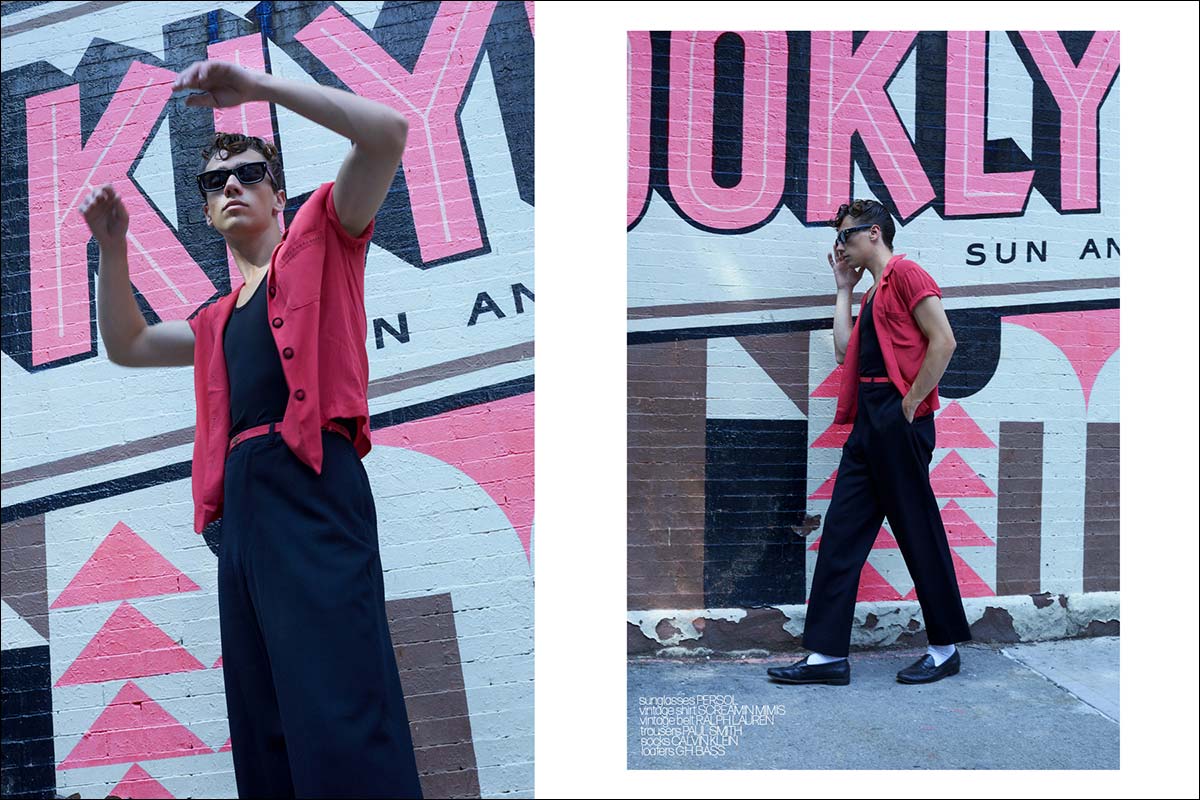 DESCRIBE YOUR STYLE/LOOK? Kind of a minimalist take on old money aesthetic. I won't step out of the house unless at least half of my outfit is black or white. I think the simplicity helps me think and be perceived in a higher manner.
FAVORITE MUSICIAN/BAND? Such a hard question. I really listen to music from all around the globe in every genre. I have to say Yung Hurn, he's a singer from Vienna. His last album is amazing – it's like German Jersey Club.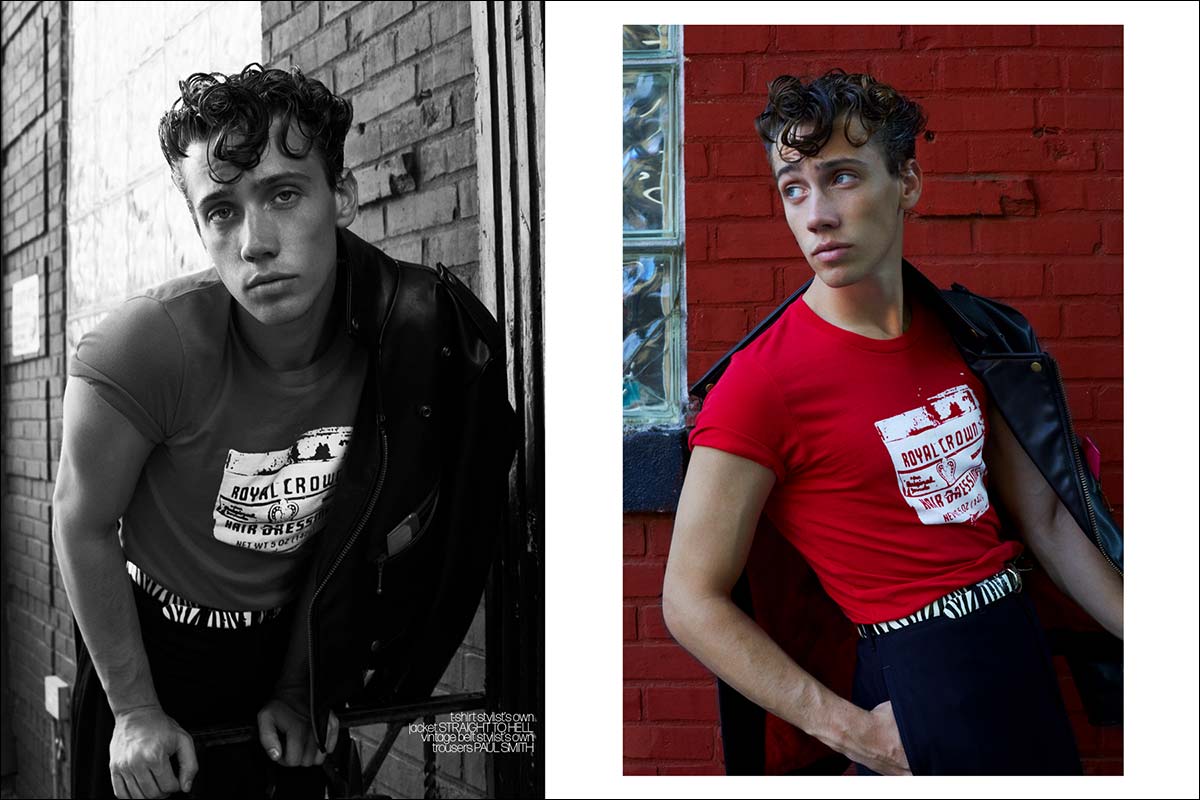 FAVORITE SONG OF THE MOMENT? I'm listening to "Violently Happy" by Bjork right now I'll say that.
INTERESTS BESIDES MODELING? I work in architecture. I really enjoy the design process. I'm always working on new projects. I'm currently in the middle of designing a line of furniture. It's always been a goal of mine so it feels really good to be able to explore that as a medium.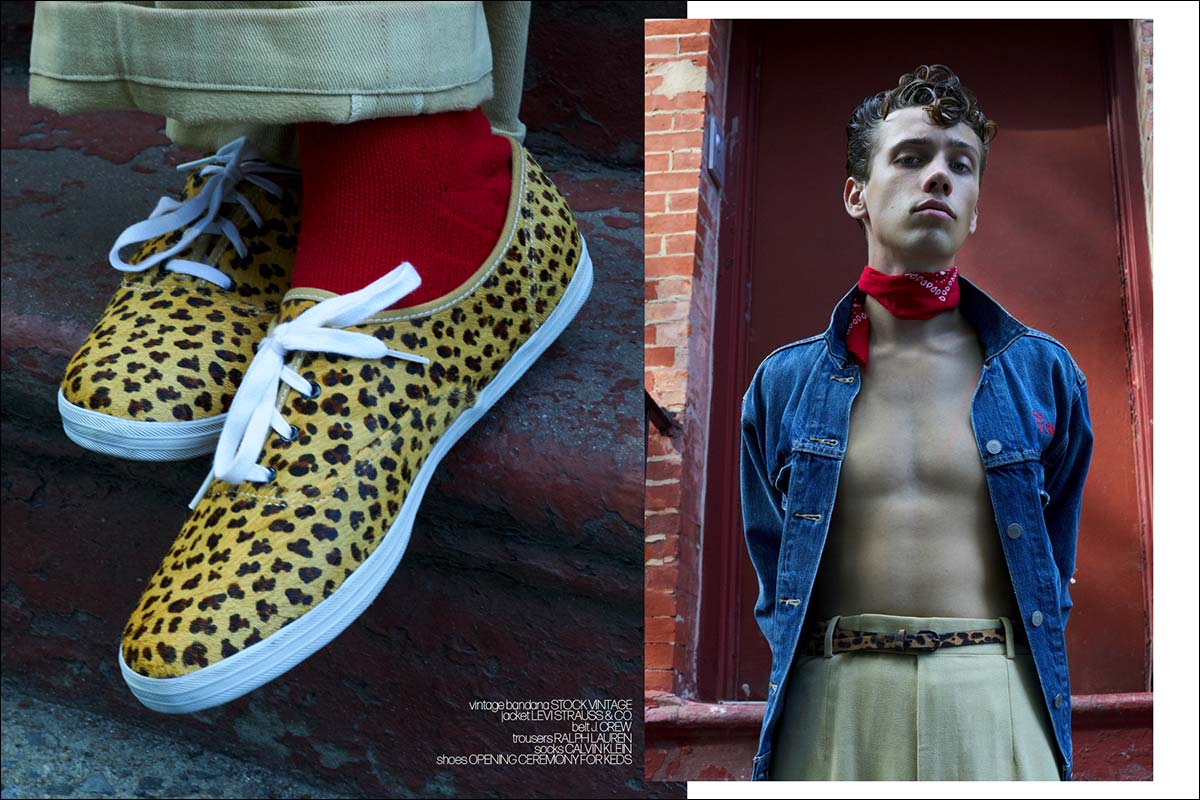 GF/BF? Haha no. But I am looking for a GF going into the fall. Really want to go apple picking and fall drives just sound cozy.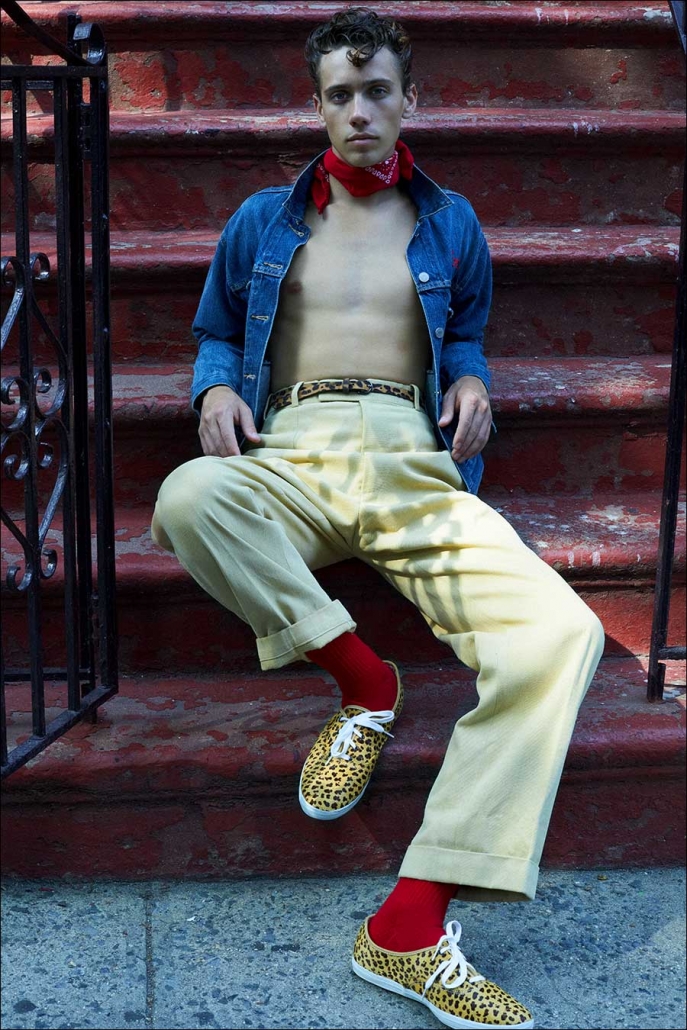 WHAT'S NEXT FOR YOU? Trying to finish this furniture project and hopefully do more creative design work. I have a small design practice (pbs_des) I'll consult for friends' brands, make graphics, run campaigns, and do creative direction for events and photoshoots. I took a lot of my work down to rebrand but I'm looking forward to building that up into a more full-time gig.
Photography & menswear styling alexanderthompsonphotographer
Photographed in New York City.