MODEL Q&A
JACK BEAUMONT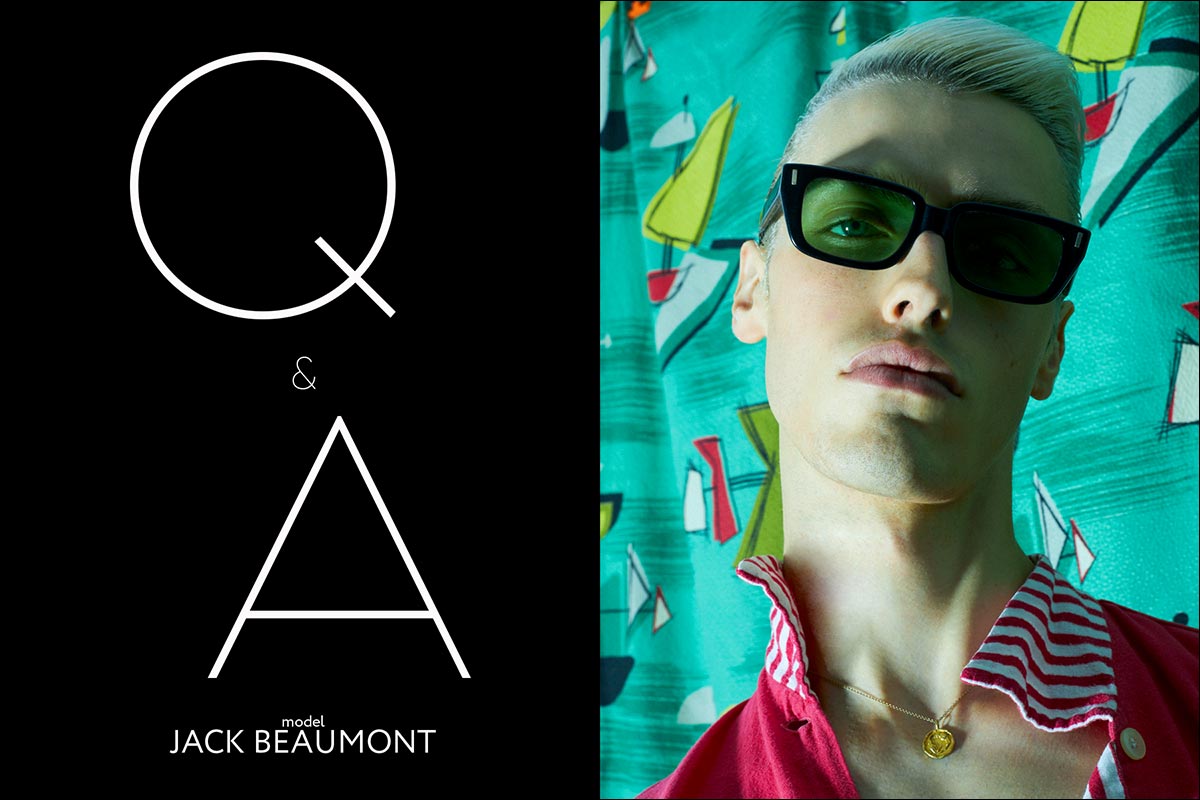 HE/HIM
Height 6'1″
Hair BLOND
Eyes BLUE/GREEN
Chest 35″
Waist 28.5″
Shoe 8.5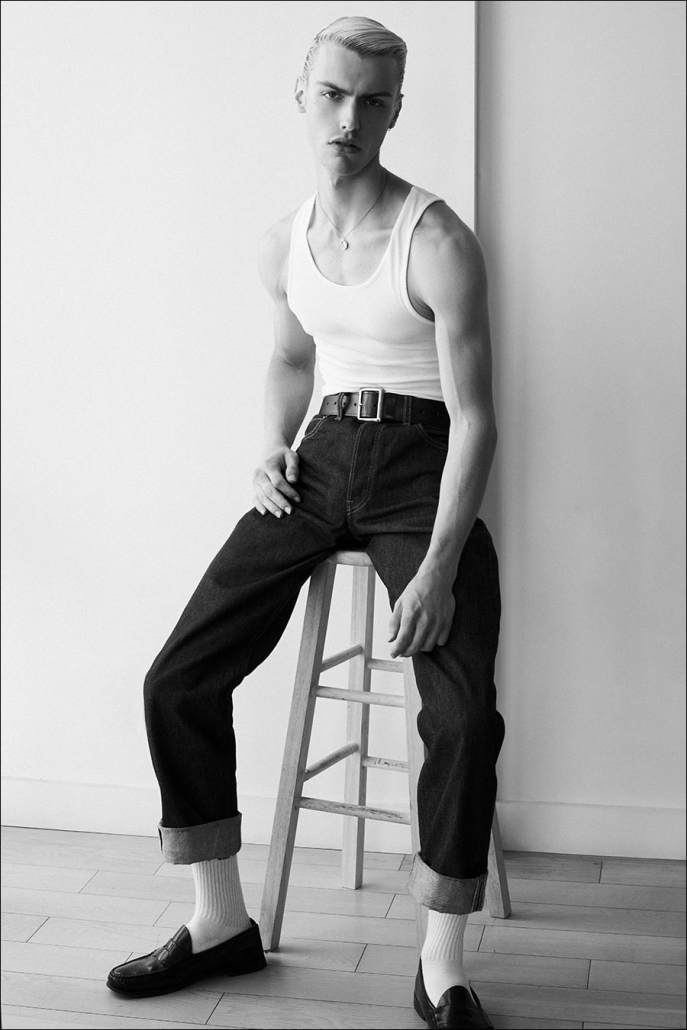 AGE? The big 21.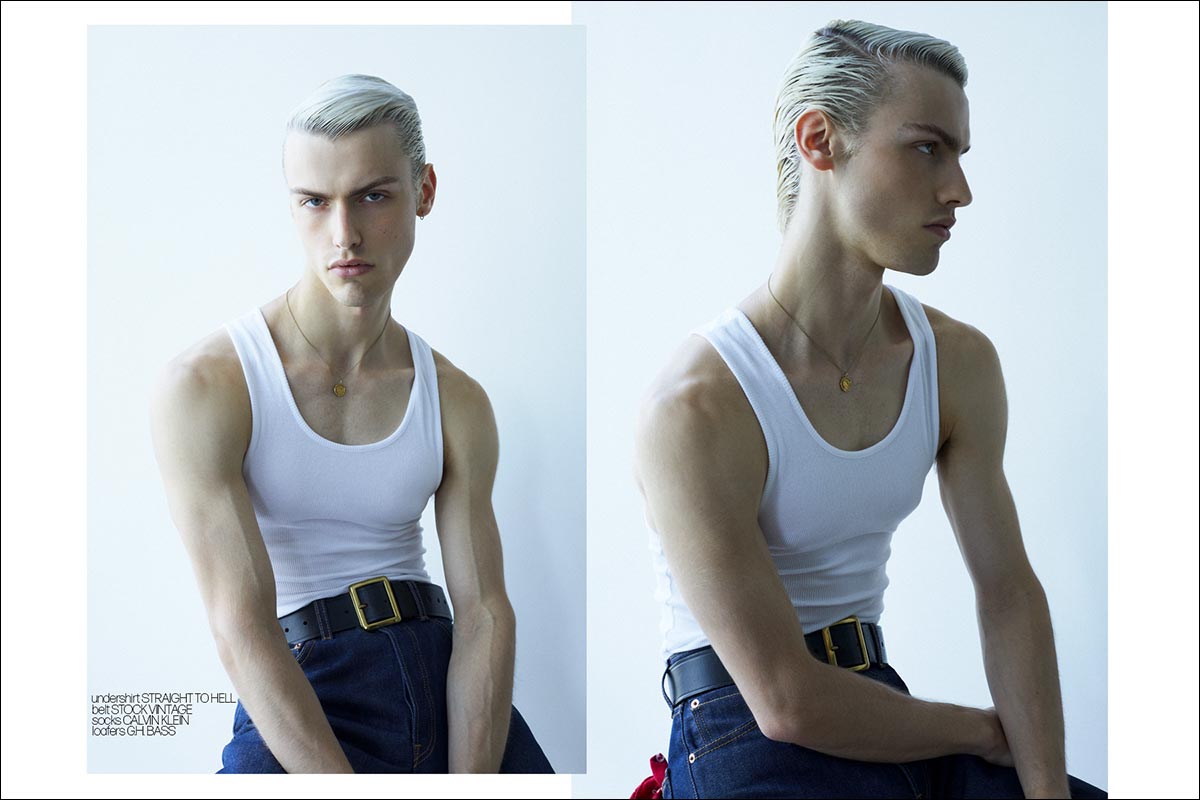 HOMETOWN? Born in California but I'm a Londoner through and through.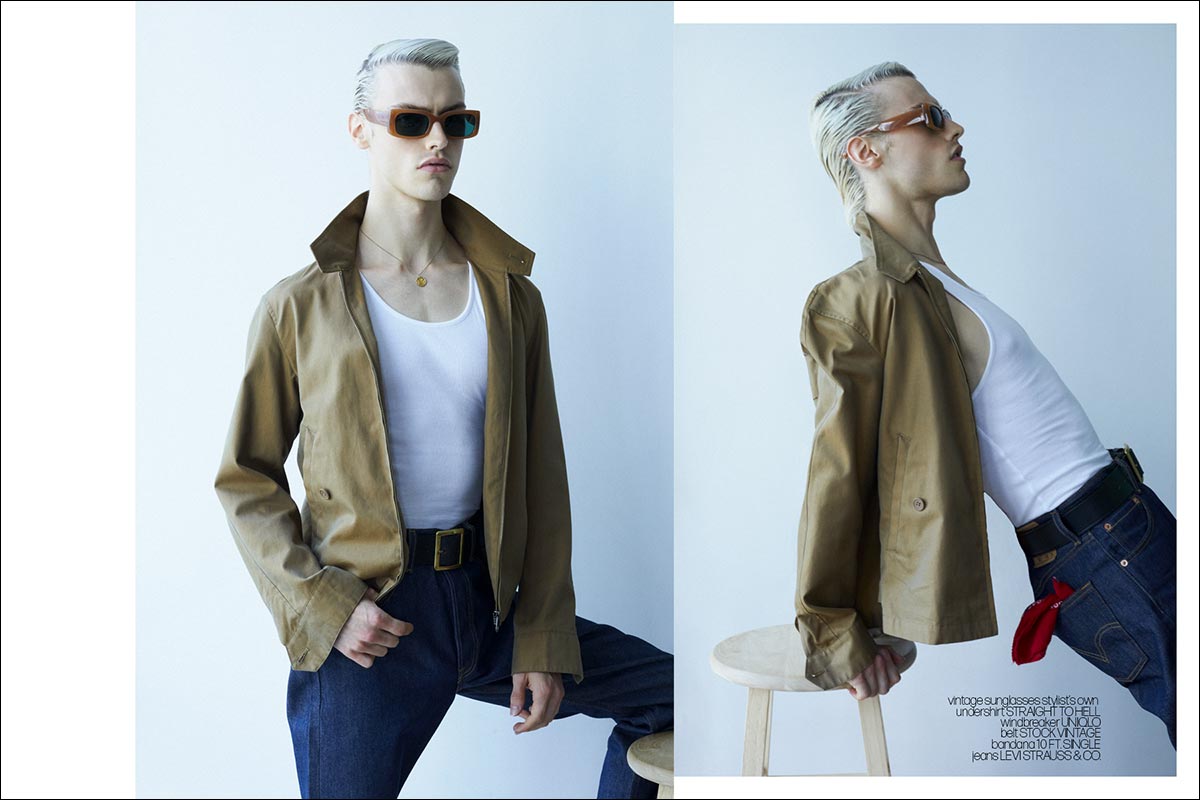 ARE YOU IN SCHOOL? I study Fashion Communication at London College of Fashion – I'm currently in my final year!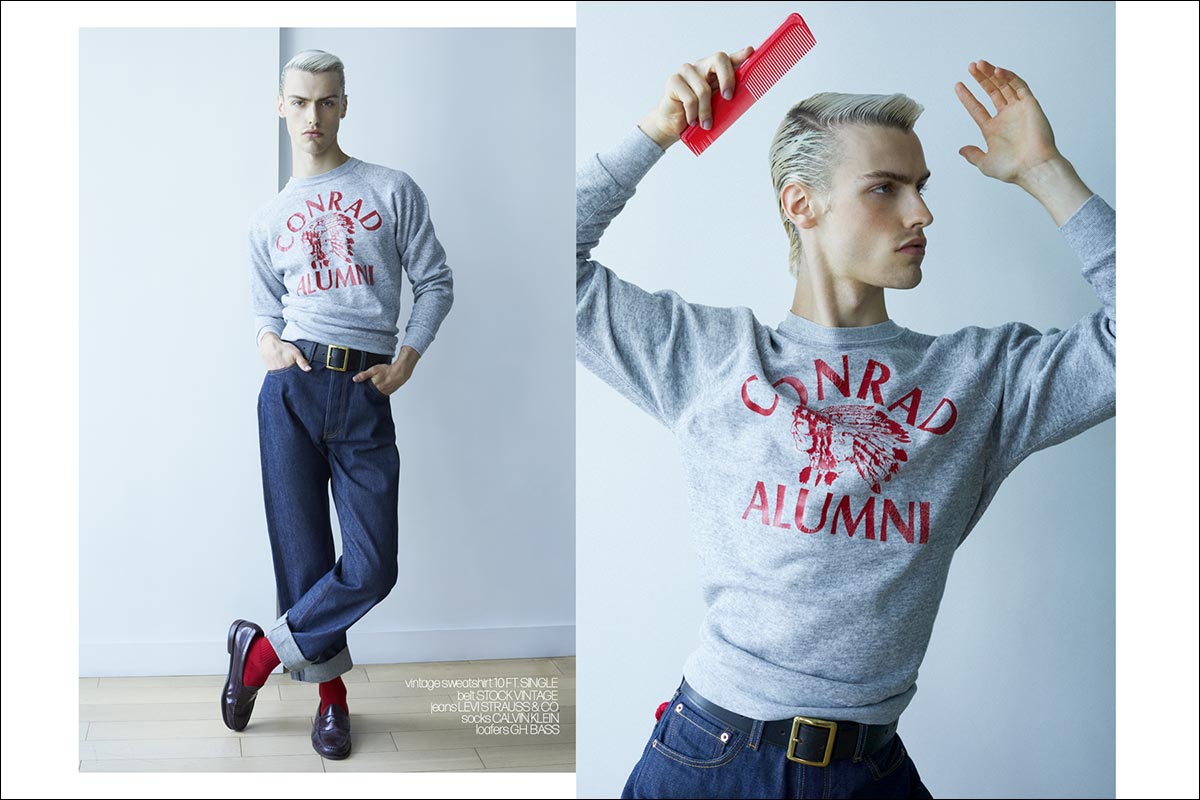 HOW DID YOU GET INTO MODELING? I was scouted in the famous Stonewall Inn when I landed in New York, visiting my best friend. I had arrived in the city earlier that day – talk about first night on the town!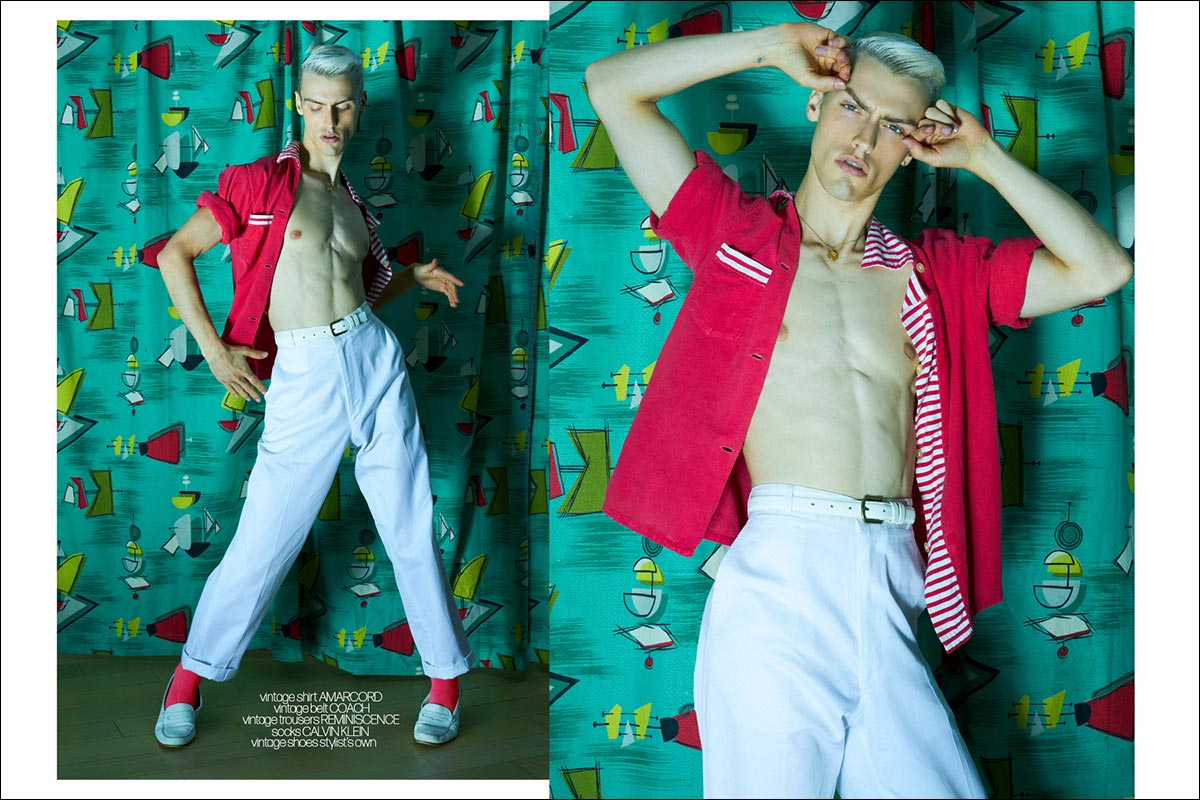 FIRST MODELING JOB? This very editorial!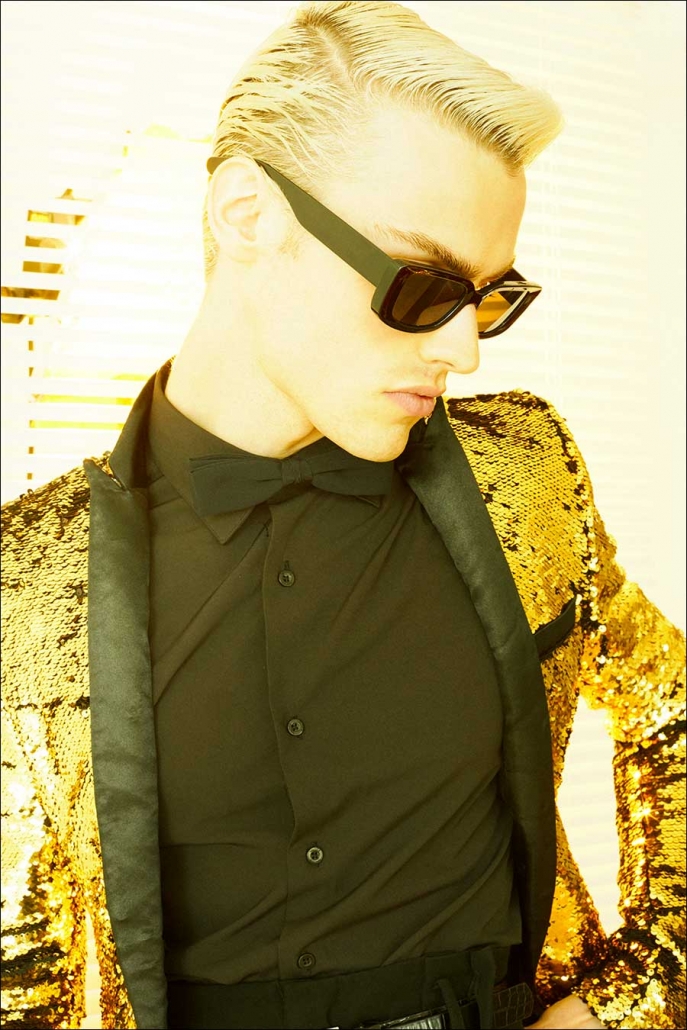 FAVORITE PART OF BEING A MODEL? So far, I have loved meeting very cool and creative people – establishing connections, working and collaborating with others. At the helm, a creative project is being constructed with a team and I love being a part of the process and talking about the vision.
I also can't wait to travel and explore incredible places where the work takes me!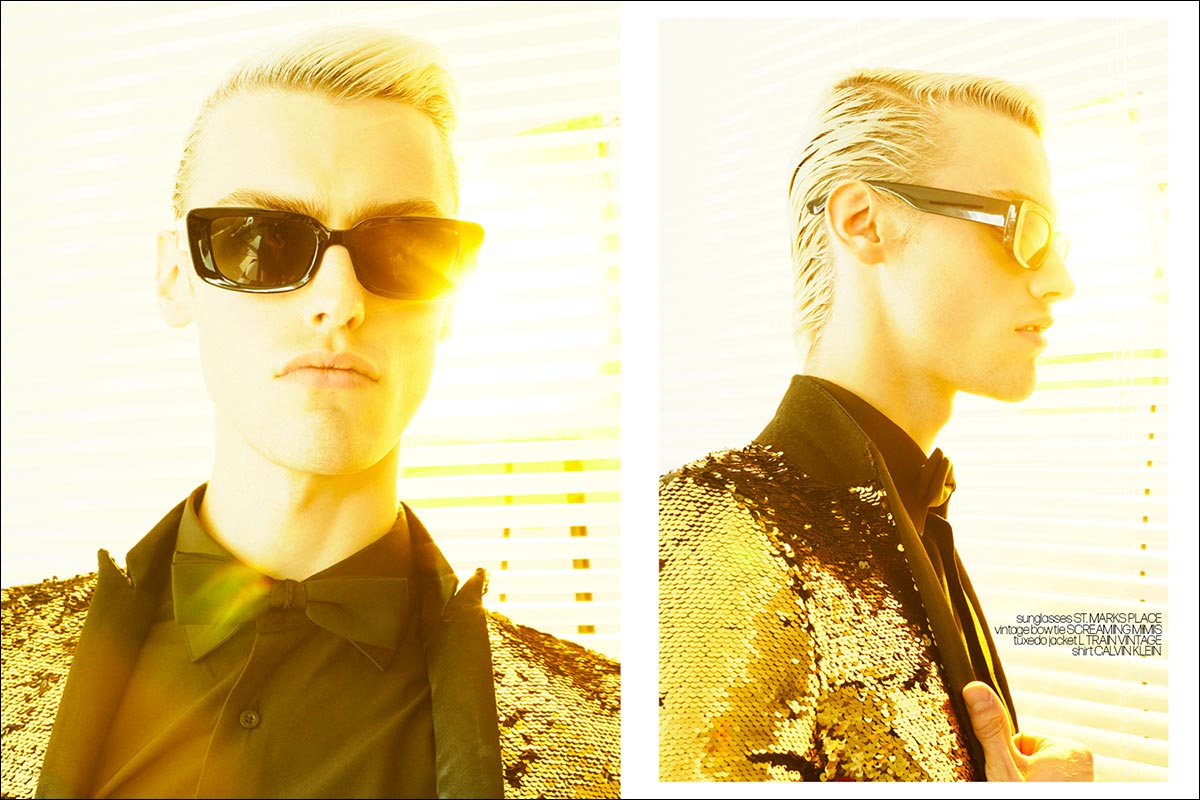 WORSE PART OF BEING A MODEL? Luckily (touch wood) nothing yet!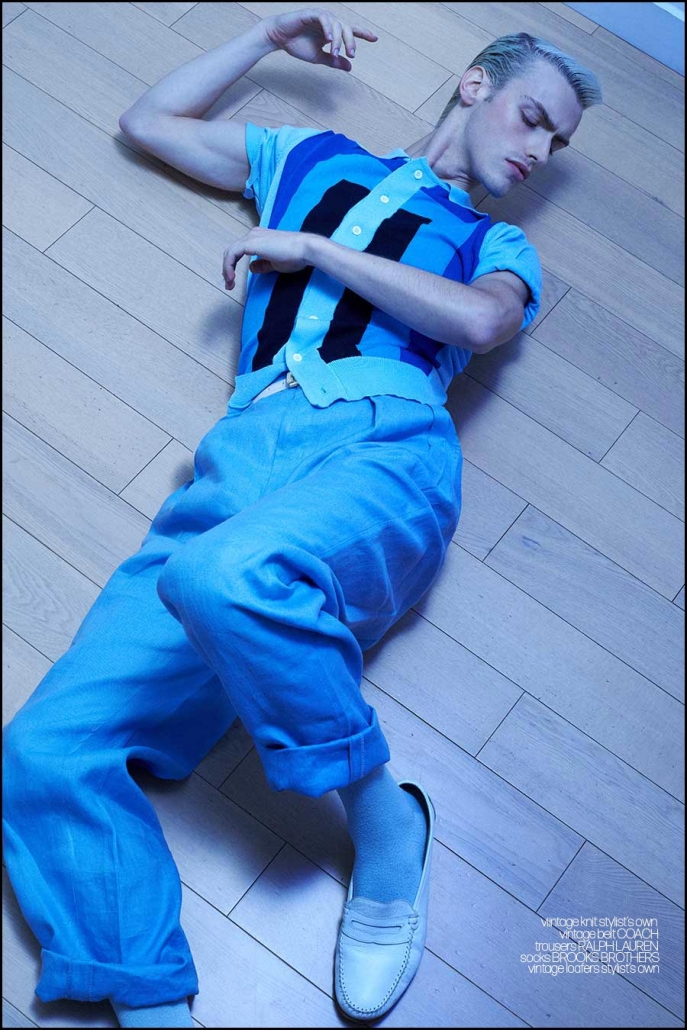 HAVE YOU WALKED RUNWAY OR DO YOU ASPIRE TO WALK RUNWAY? I haven't walked runway (YET !) but I would LOVE to – the whole process of runway seems so exciting. It's incredible to see brands conceptualize and realize new collections each season, which tell a story. Runway becomes a performance.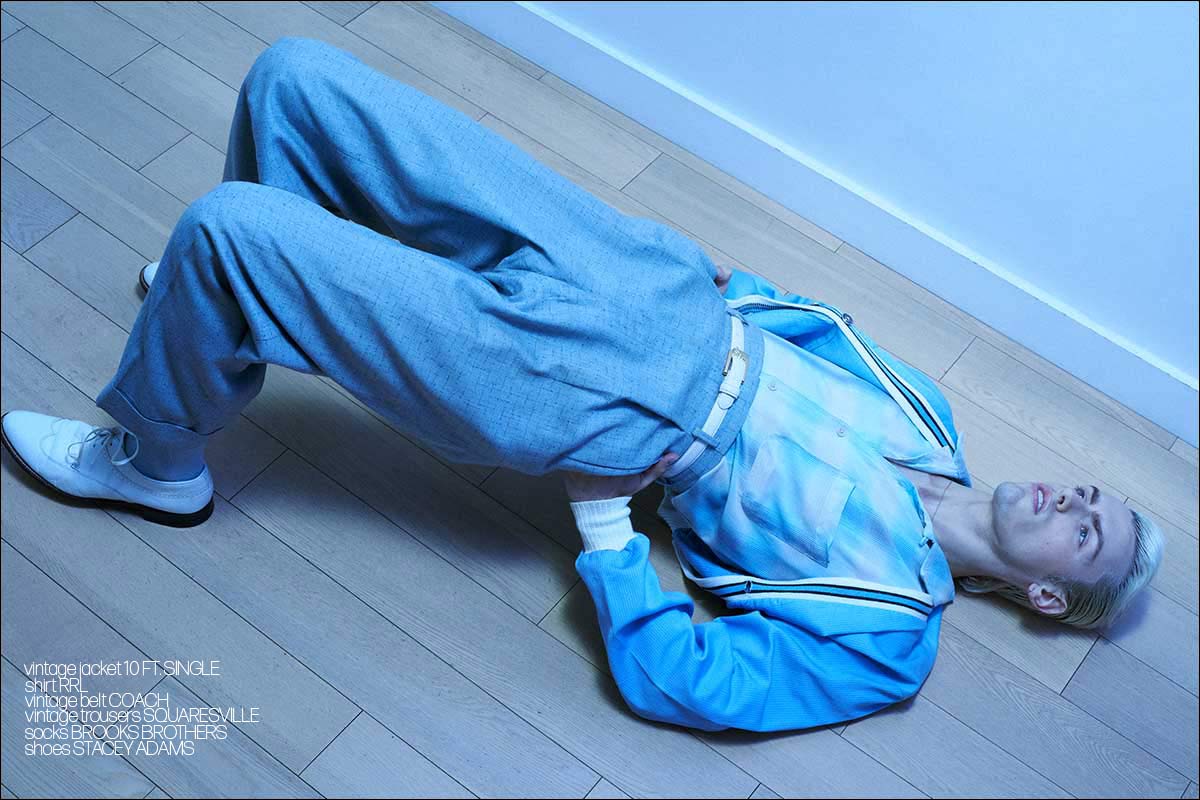 FAVORITE PHOTOGRAPHER? Impossible to choose one! I'm inspired by Helmut Newton's work – his images of Bowie are some of my favorites.
Irving Penn and his Cigarette Series I find incredibly profound – it just goes to show that there is beauty even in the decayed and forgotten.
Nick Knight (whom I have had the pleasure of working with) for his creative vision and progressive outlook on image-making and fashion film – sublime!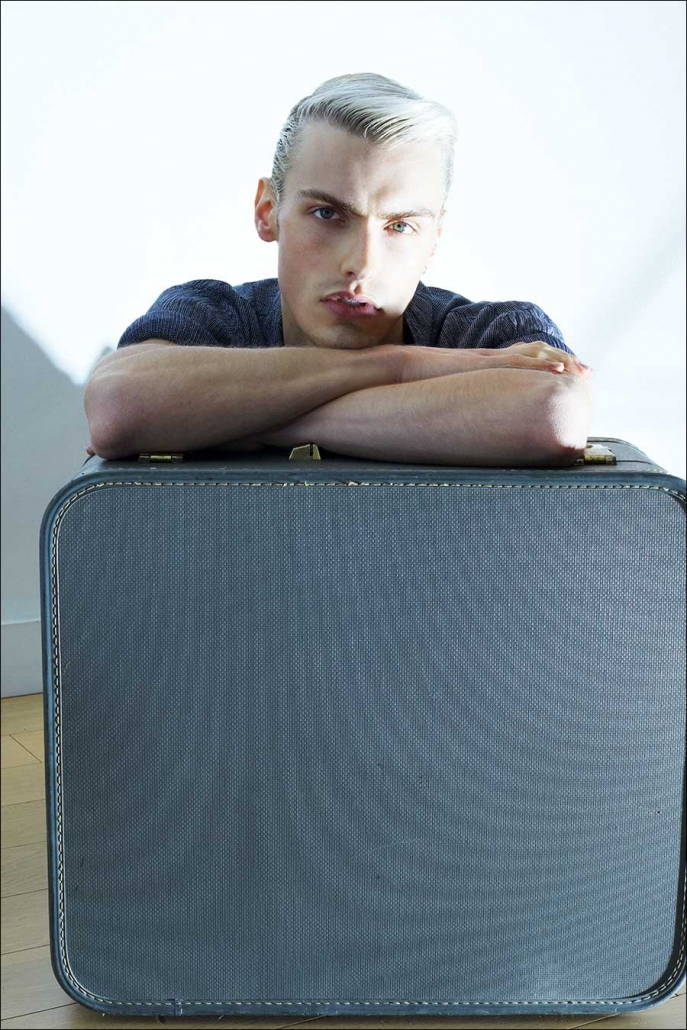 FAVORITE MODEL? Naomi Campbell. Need I say more?!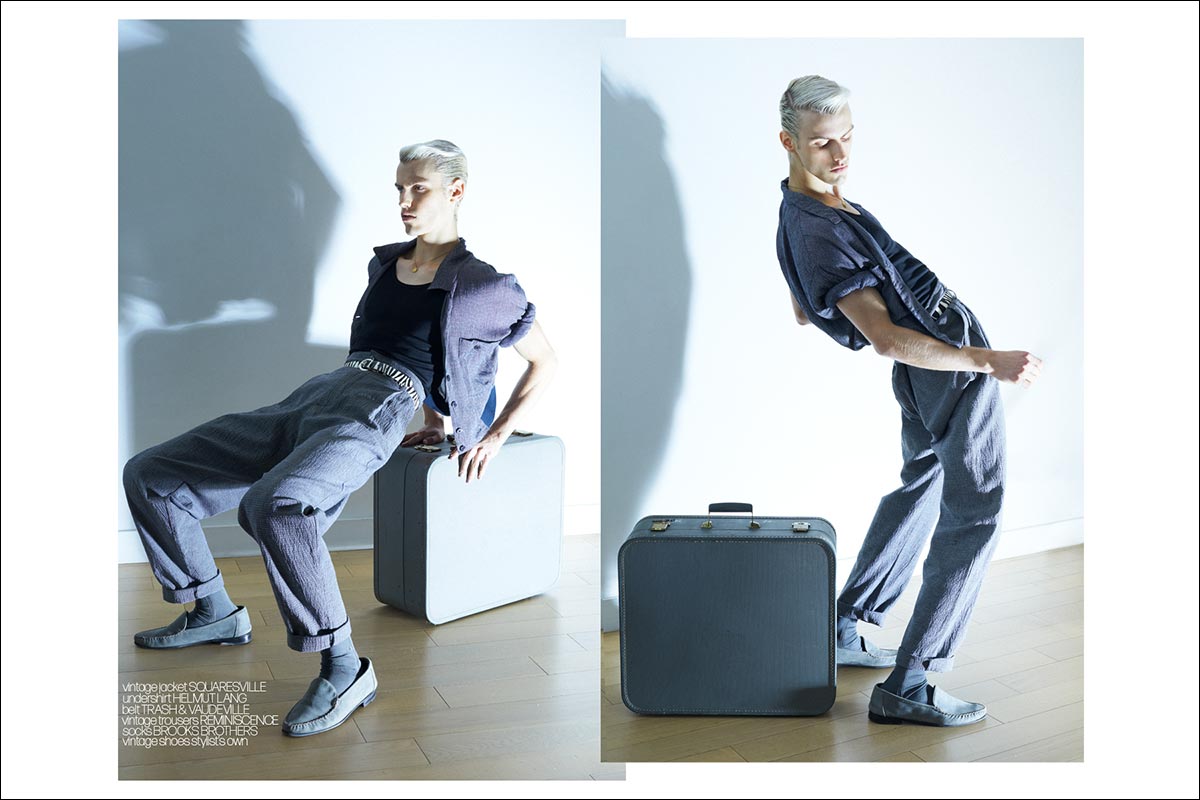 FAVORITE DESIGNER/LABEL? Lee Alexander McQueen – I would watch his runway shows under my covers aged 13 completely transfixed on the worlds that he created for each season – the aspect of performance and creating different worlds had a profound and poignant impact on why I wanted to work in fashion.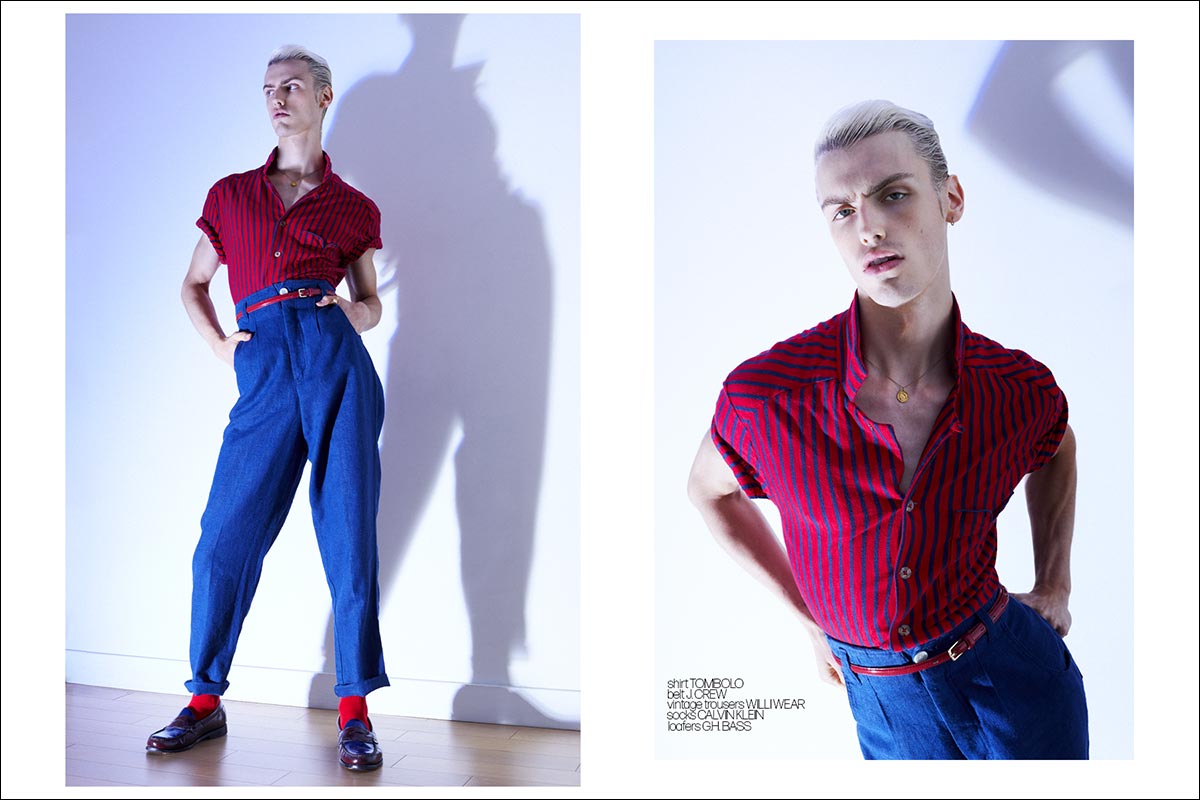 DREAM CAMPAIGN? From observing recent campaigns I would LOVE to be a part of a Saint Laurent or Dior campaign.
Versace would be HUGE amounts of fun – I feel there would be an electric energy on set with all the creative team – their images always have fantastic color and vibrancy.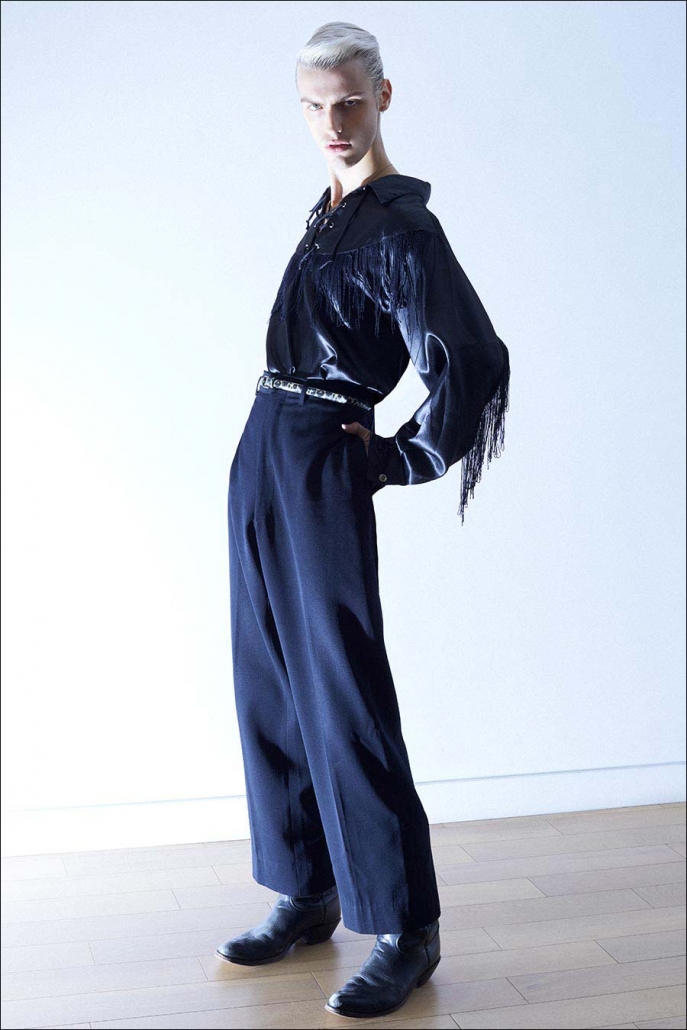 DESCRIBE YOUR STYLE/LOOK? I'm inspired a lot by David Bowie. Classic but with an edge, experimental and outgoing when he became 'Ziggy Stardust'.
I'm really enjoying experimenting with silhouettes and layering – being able to then piece things together that may not 'congenitally' match but finding the creative drive to make it work.
Or not and say 'Fuck it' and roll!
That all being said, you really can't go wrong with a great pair of jeans and a T-shirt – favorite styles include boyfriend or '90s baggy jeans, a tighter T-shirt and a great pair of Converse or Dr. Martens.
Oh, but I'm OBSESSED with a pair of cowboy boots and Cuban heels – I have Saint Laurent to thank for that.
I could go on forever so I think I had better stop…
Styling is cool!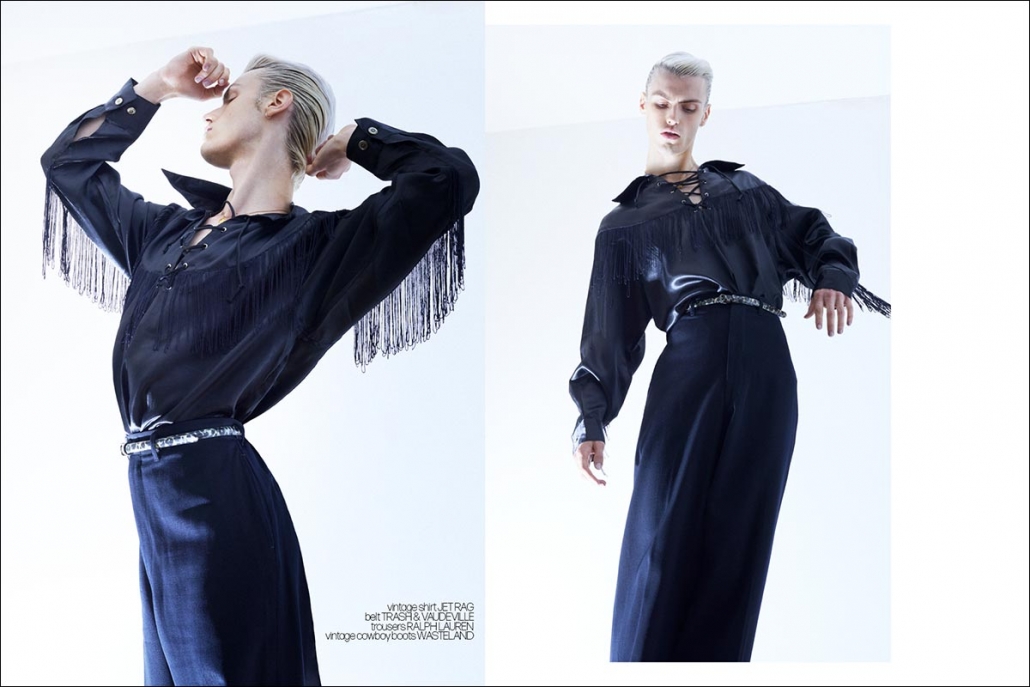 FAVORITE MUSICIAN/BAND?
Bowie remains at the top of the list.
'Let's Dance' will resurrect me at any point of the day.
Michel Jackson.
Sister Sledge.
Chic.
MISS.GRACE.JONES.
Beyonce.
Lady Gaga.
Rhianna.
Supertramp.
Coldplay.
Dire Straits.
Again, one favorite is hard for me! I think this is due to music being a hugely important part of my life. Different songs and artists I will hold memories at various points in my life.
FAVORITE SONG OF THE MOMENT? I'm LOVING "Popular" by the Weeknd and Madonna. A very cool beat.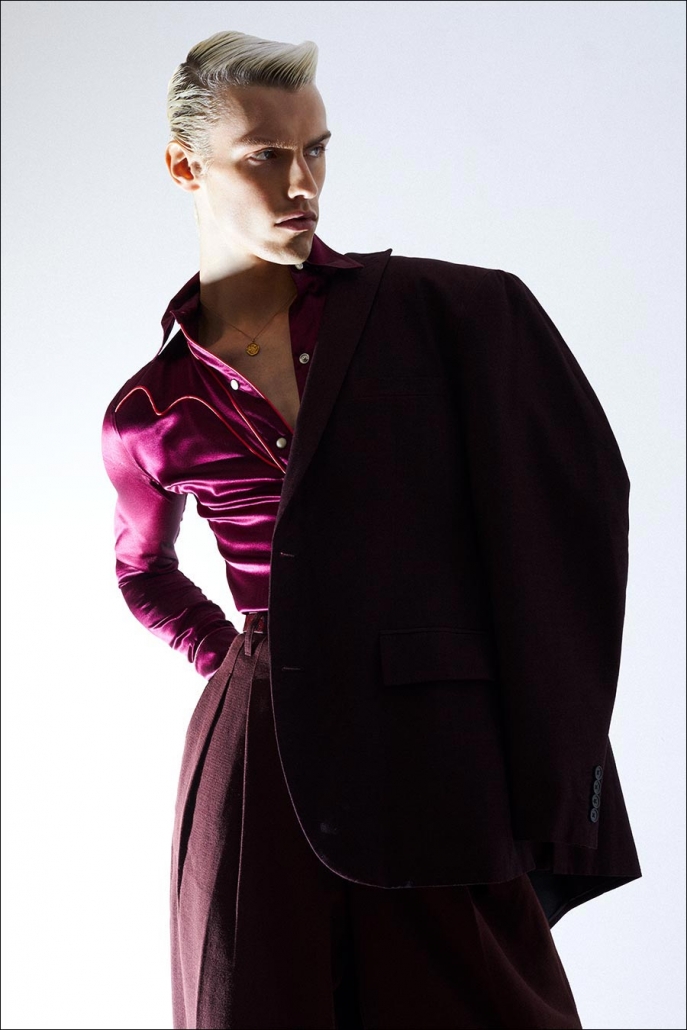 INTERESTS BESIDES MODELING? I trained as a dancer – movement has always been a vessel to express how I feel when I can't think of words to highlight or depict that emotion. I've always been drawn to finding innovative ways to explore that.
Theatre and music play a huge role in that too. I love watching live plays and films. Often it inspires and influences me to create something of my own.
I love photography and image making – exploring different mediums and styles. I'm really enjoying researching reportage and landscape photography. Jeanloup Sieff's landscapes are my favorite – they're hugely evocative.
Fashion (of course) is not just what I'm studying but love researching and evaluating. My final year projects are heavily reliant on archival research and I love the history of dressing. I also love trend forecasting and observing current fashion by city, region and subculture.
I'm also a language and travel nerd – I speak French, LOVE Paris and I'm learning Italian. When I was younger I thought I could teach myself Japanese. Turned out only for me to be able to say hello and goodbye so I'm working on that one.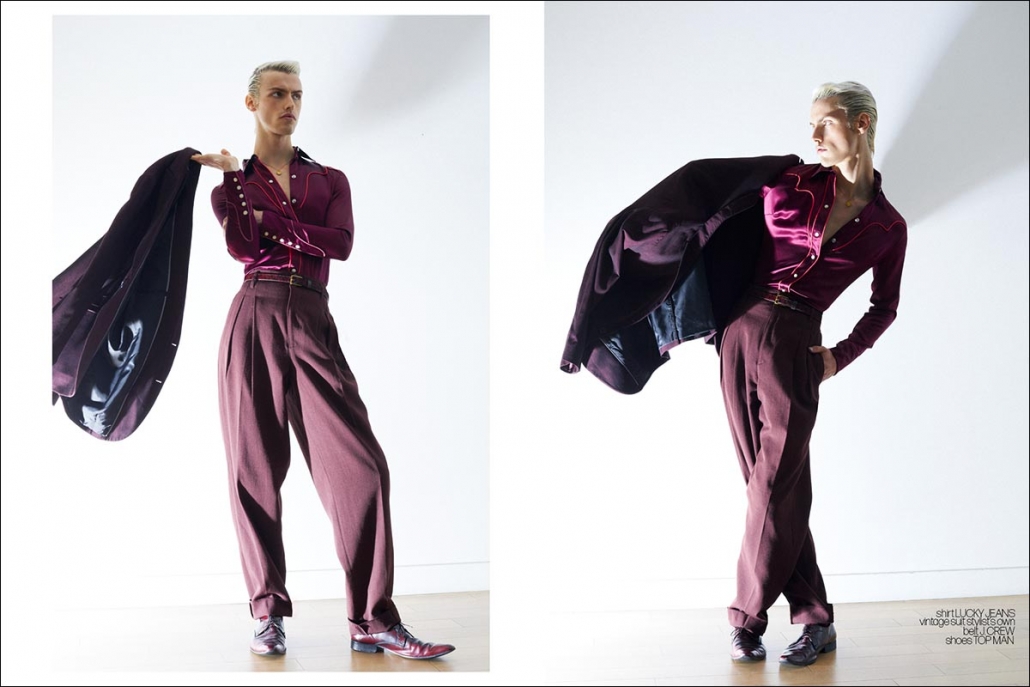 GF/BF? As single as they can get so HELLO BOYS?!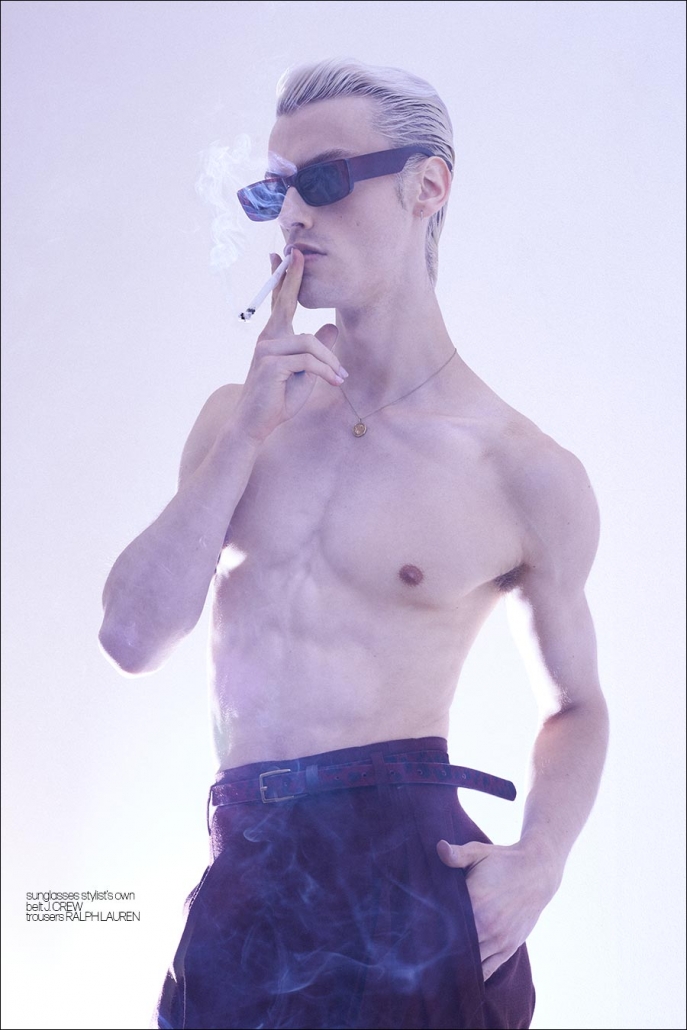 WHAT'S NEXT FOR YOU? It sounds so cringy and corny, but I'm on a journey with a purpose. I love working hard with creative and talented people. I love working hard full stop! I'm extremely grateful to have the opportunity that I do with my agency (shout out to One management!) And I can't wait to grow with them.
After I graduate university next year I want to be immersing myself in a creative role – Creative and Art Direction for fashion is the endgame. I'm just really excited that I can tie in my studies with modeling – such a cool opportunity!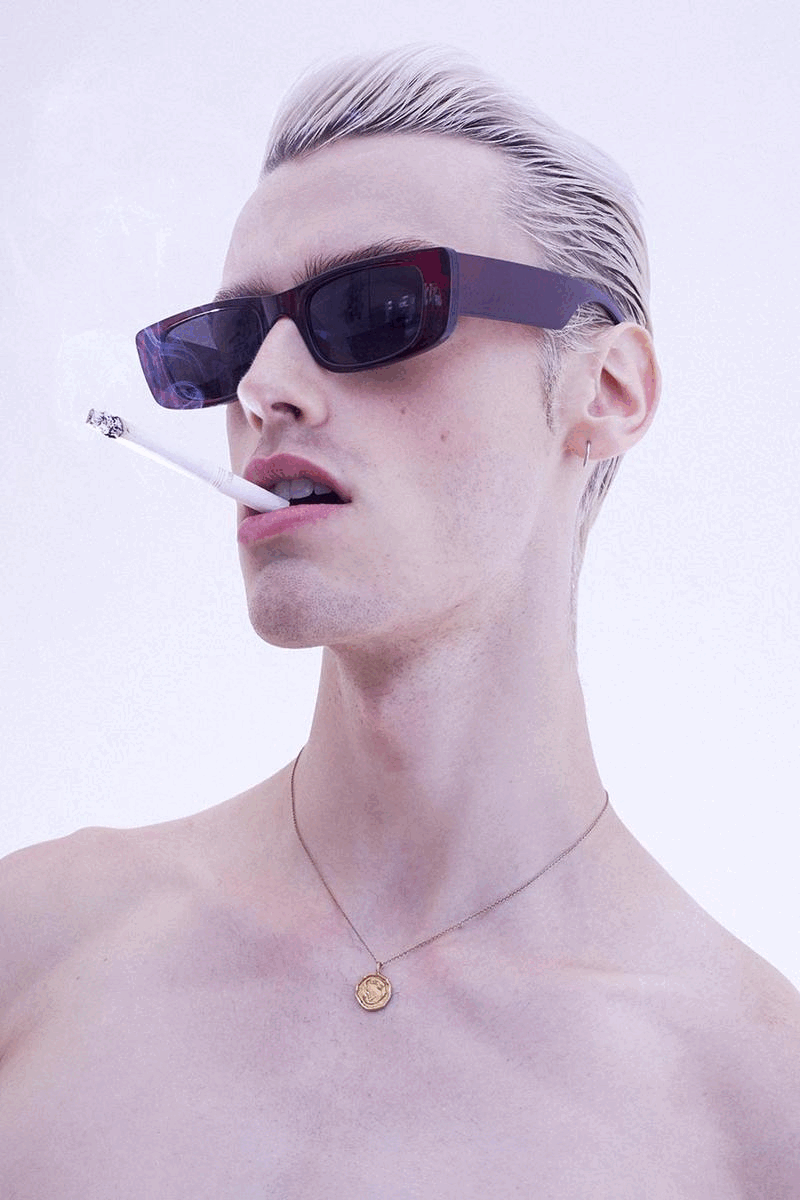 Photography & menswear styling Alexander Thompson. Photographed in New York City.