MODEL Q&A
JOSEPH ALFONSO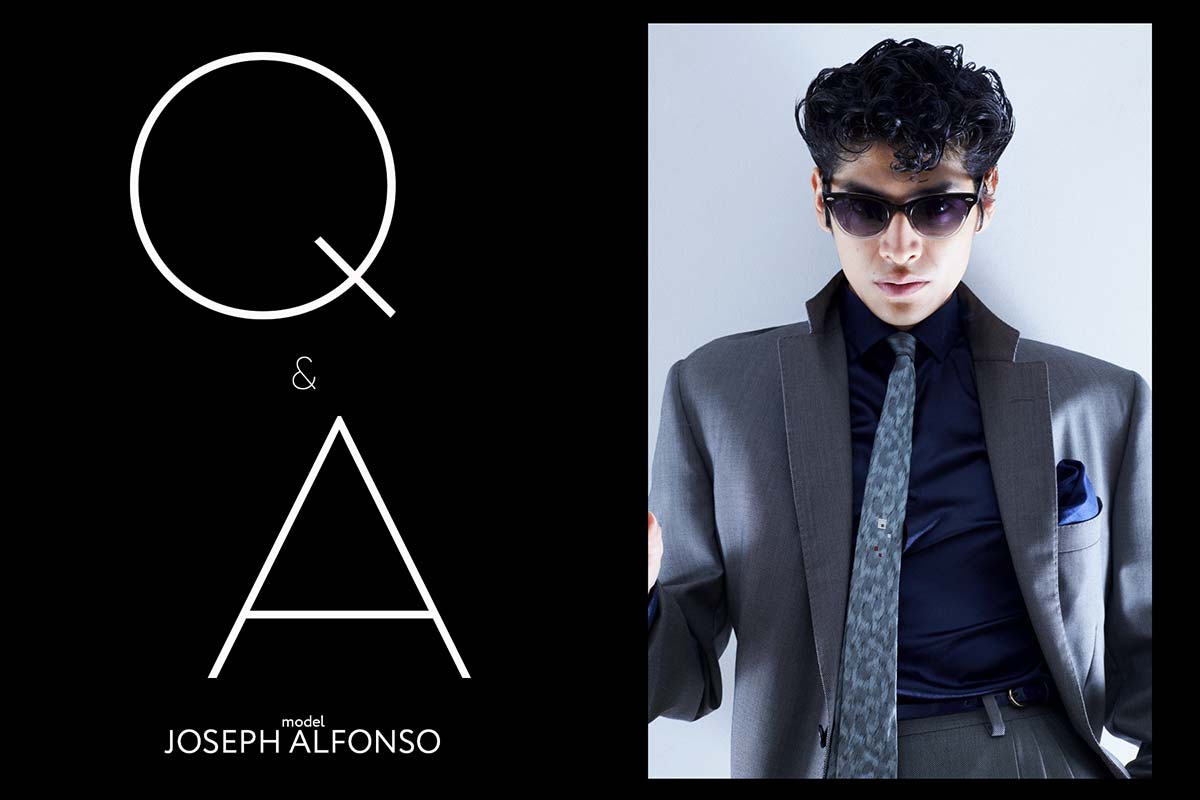 HE/HIM
Height 6'0″
Hair BLACK
Eyes HAZEL
Waist 30″
Inseam 33″
Shoe 8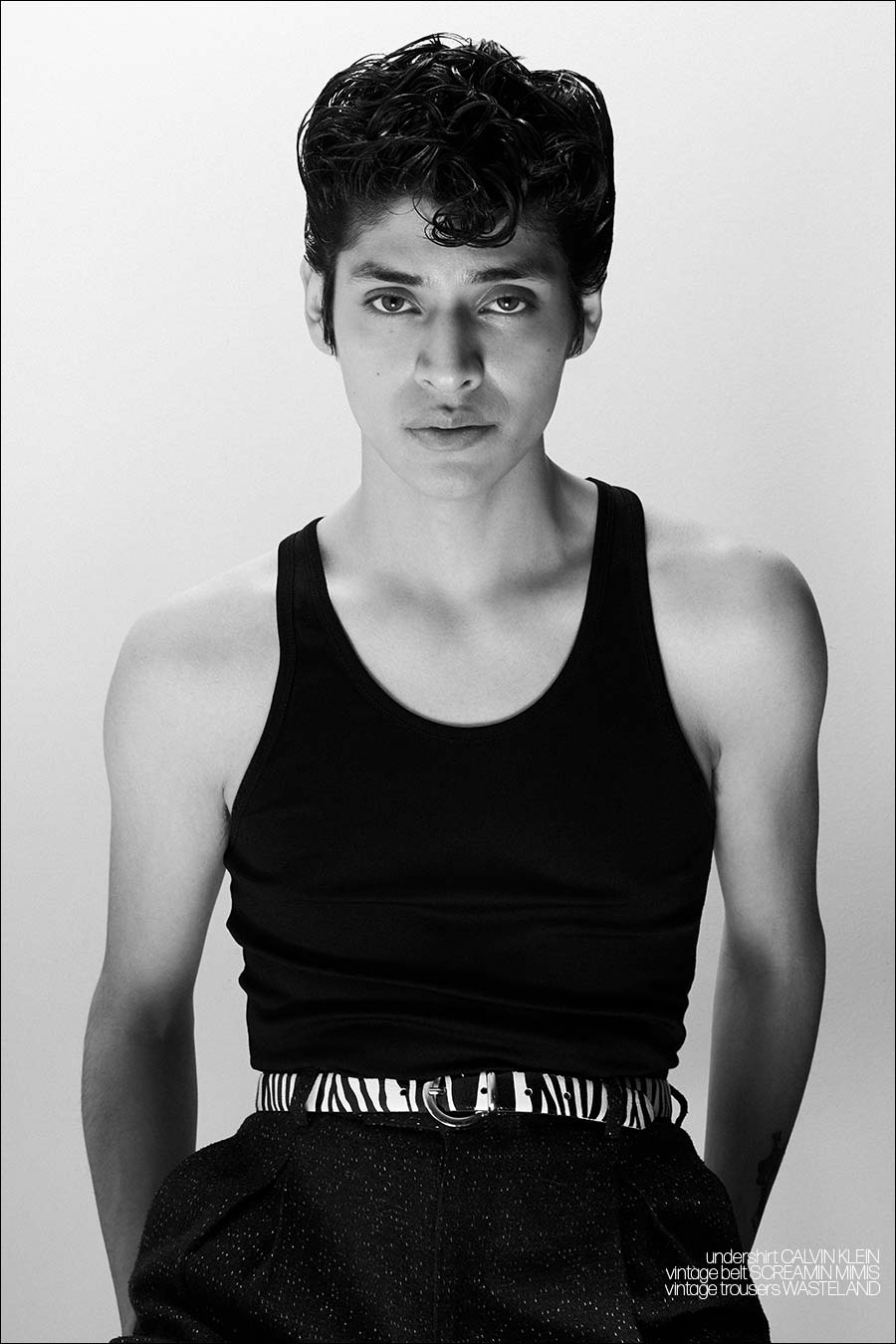 AGE? 21.
HOMETOWN? I was born in Tegucigalpa, Honduras but came to New York when I was three years old. I grew up in Poughkeepsie, NY.
ARE YOU IN SCHOOL? Yes, studying business and marketing.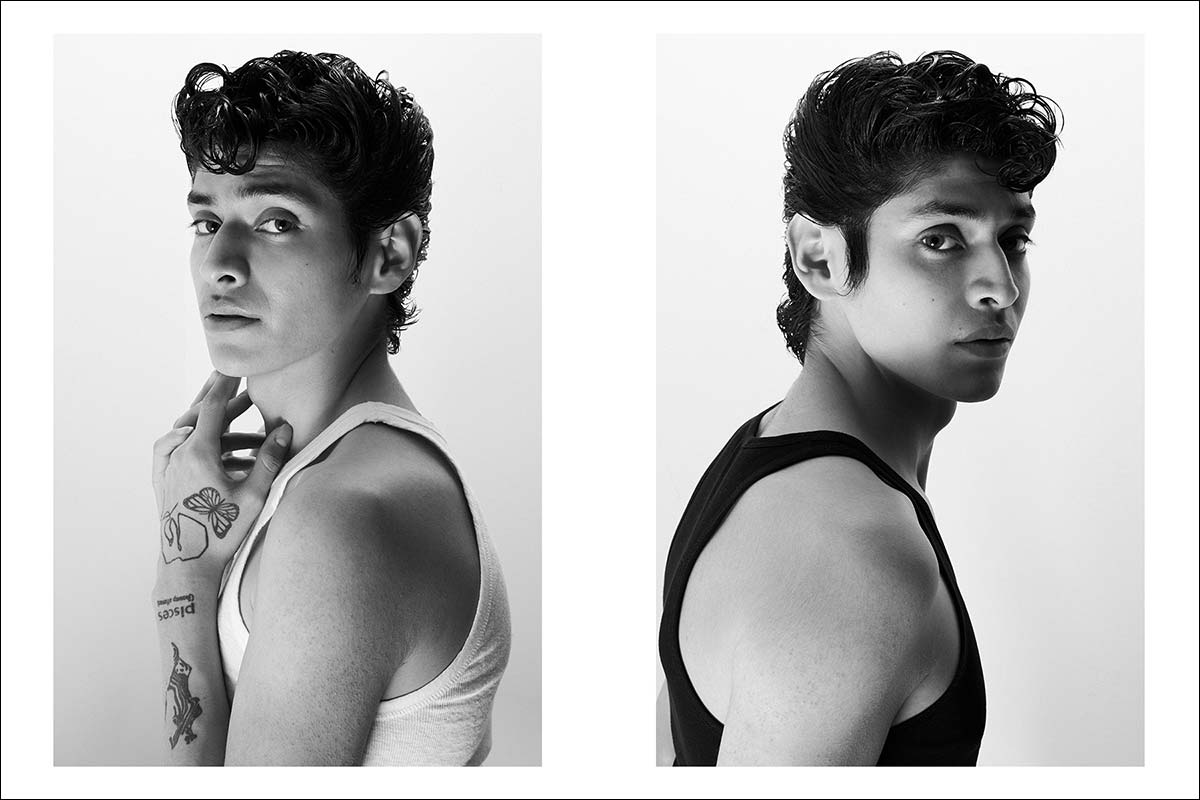 HOW DID YOU GET INTO MODELING?  At the end of 2021, in December, I had gotten Covid for the first time. Although I was vaccinated, it was really tough for me. Both physically and mentally. I was stuck in my apartment for two weeks, and I was just losing my mind. Growing up, many people in my life used to tell me to model, to give it a try. And since I had nothing to do for those two weeks, I decided to submit a couple of applications to modeling agencies. Two weeks later, I had officially signed a contract.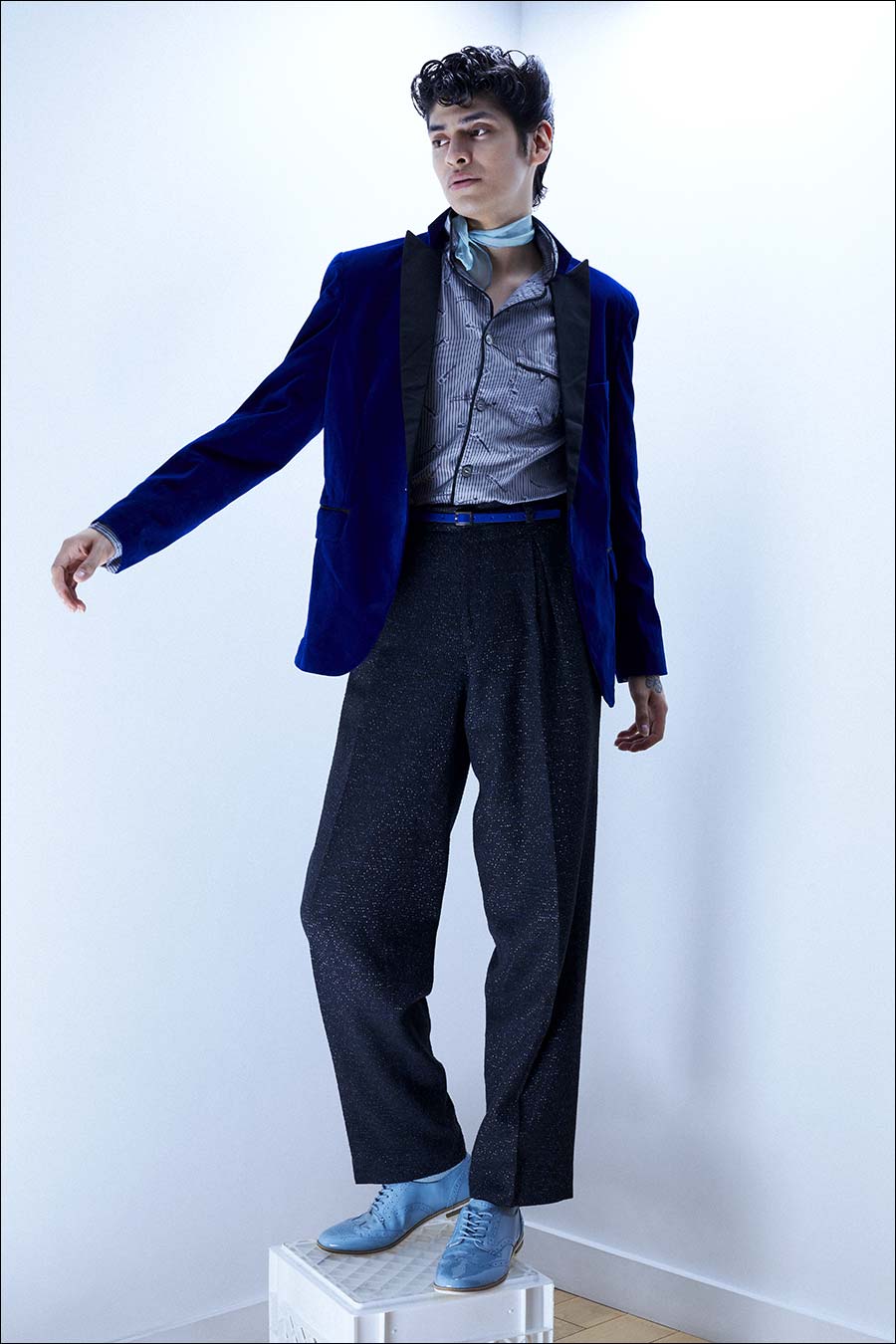 FIRST MODELING JOB? My first official job modeling was for a company based in Brooklyn, The Arrivals NYC. It was for a men's and women's collection coming out titled "Signal Lost".
FAVORITE PART OF BEING A MODEL? Being able to meet new people everywhere you go. Whether it is for a casting or a job. Meeting other models who are going through the same things as you, who have similar experiences as you. But most importantly to me, meeting the people behind the camera. I have met producers, photographers, assistants, stylists, and makeup artists. These are the people who make the art and fantasies a reality.
WORSE PART OF BEING A MODEL? One of the hardest things you need to learn when you start modeling is to accept rejection. You will hear more no's than yes's in this industry. I was thrown into this industry with no help or training. Eighty percent of the time, you are on your own and have to learn how to present yourself. But most importantly, you have to take care of your mental health. It is something that is not spoken about enough. Although the fashion and modeling industry has changed in the past ten years in many positive ways, it still fails models when it comes to mental health. I have met people who have eating disorders, anxiety, and depression. I myself have suffered with these things.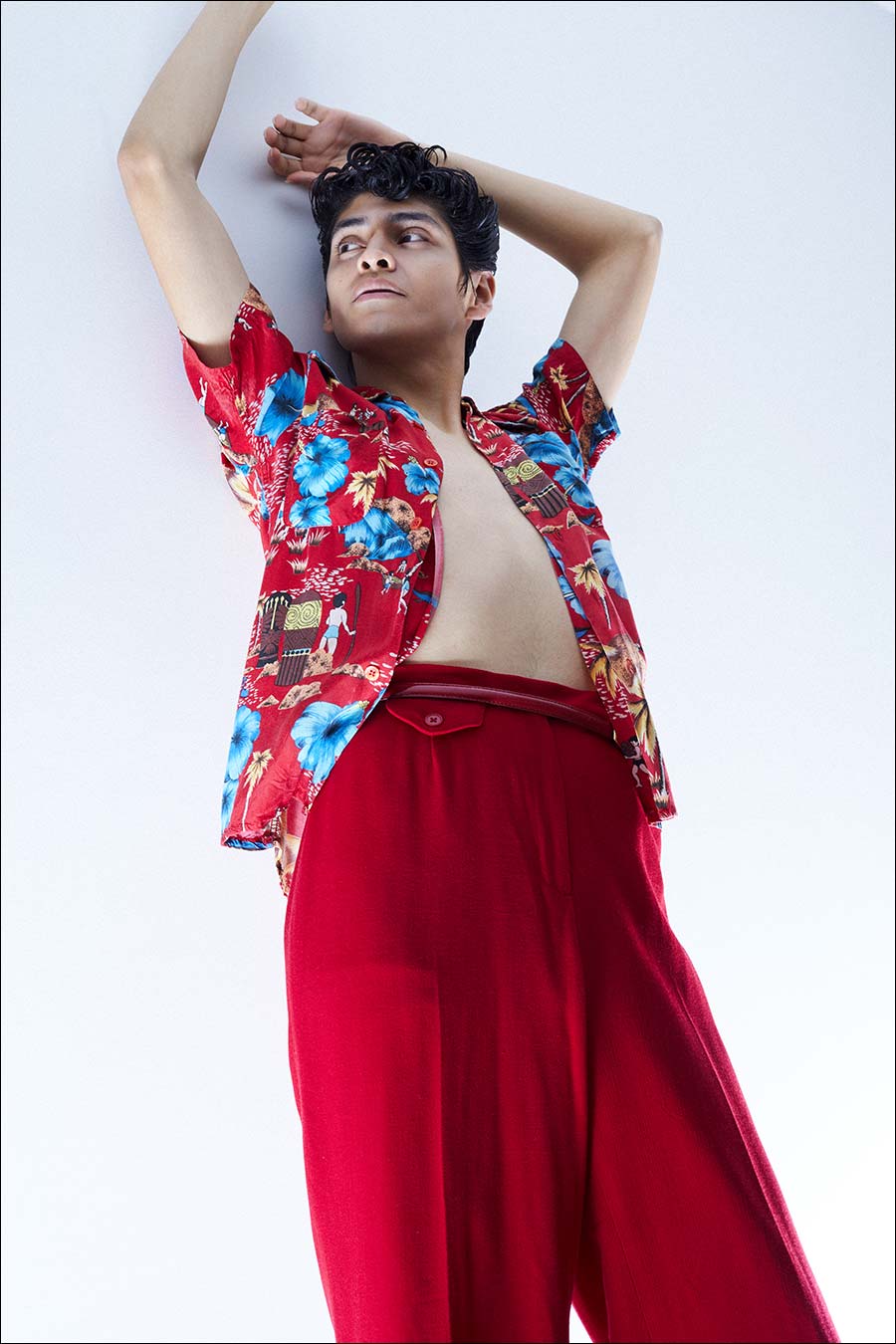 HAVE YOU WALKED RUNWAY OR DO YOU ASPIRE TO WALK RUNWAY?  I have never walked a runway, although I was given a great opportunity to showcase a brand called Todd Patrick for New York Men's Fashion Week. I would love to be able to walk a show one day, but it is a lot harder than it looks.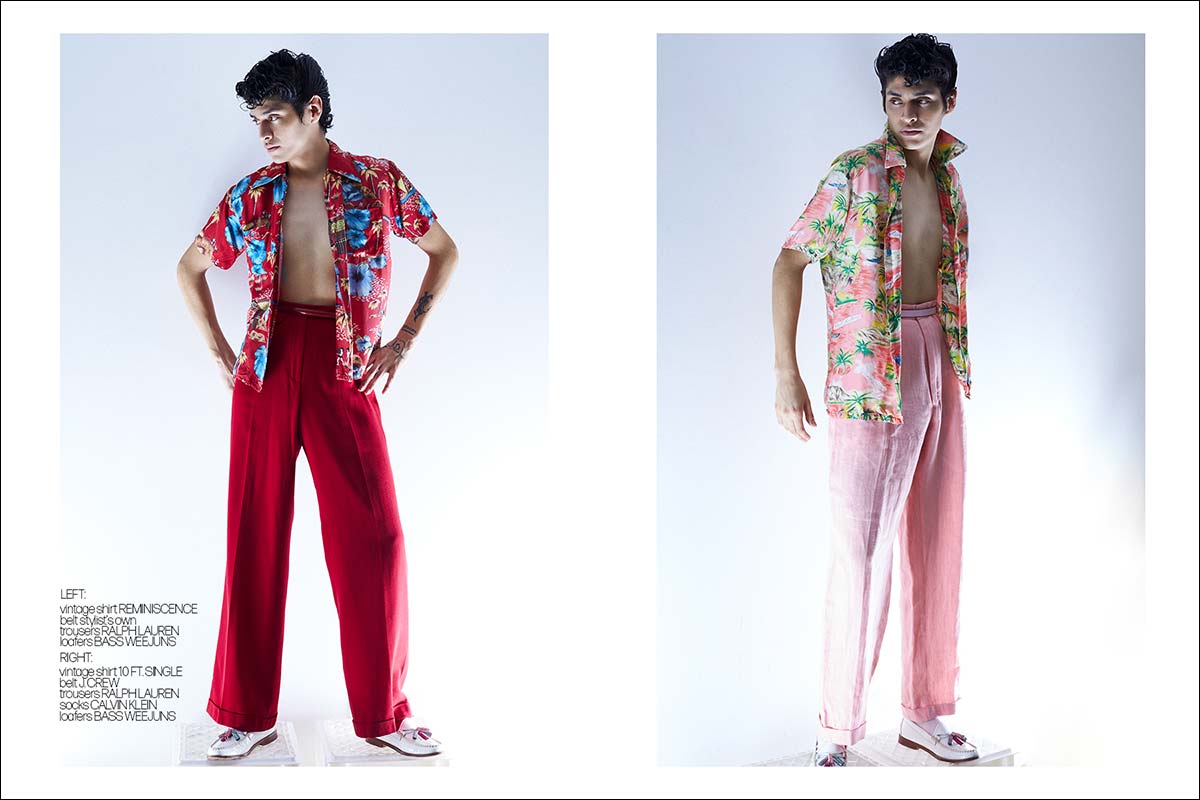 FAVORITE PHOTOGRAPHER? Currently, one of my favorite photographers is Davis Bates.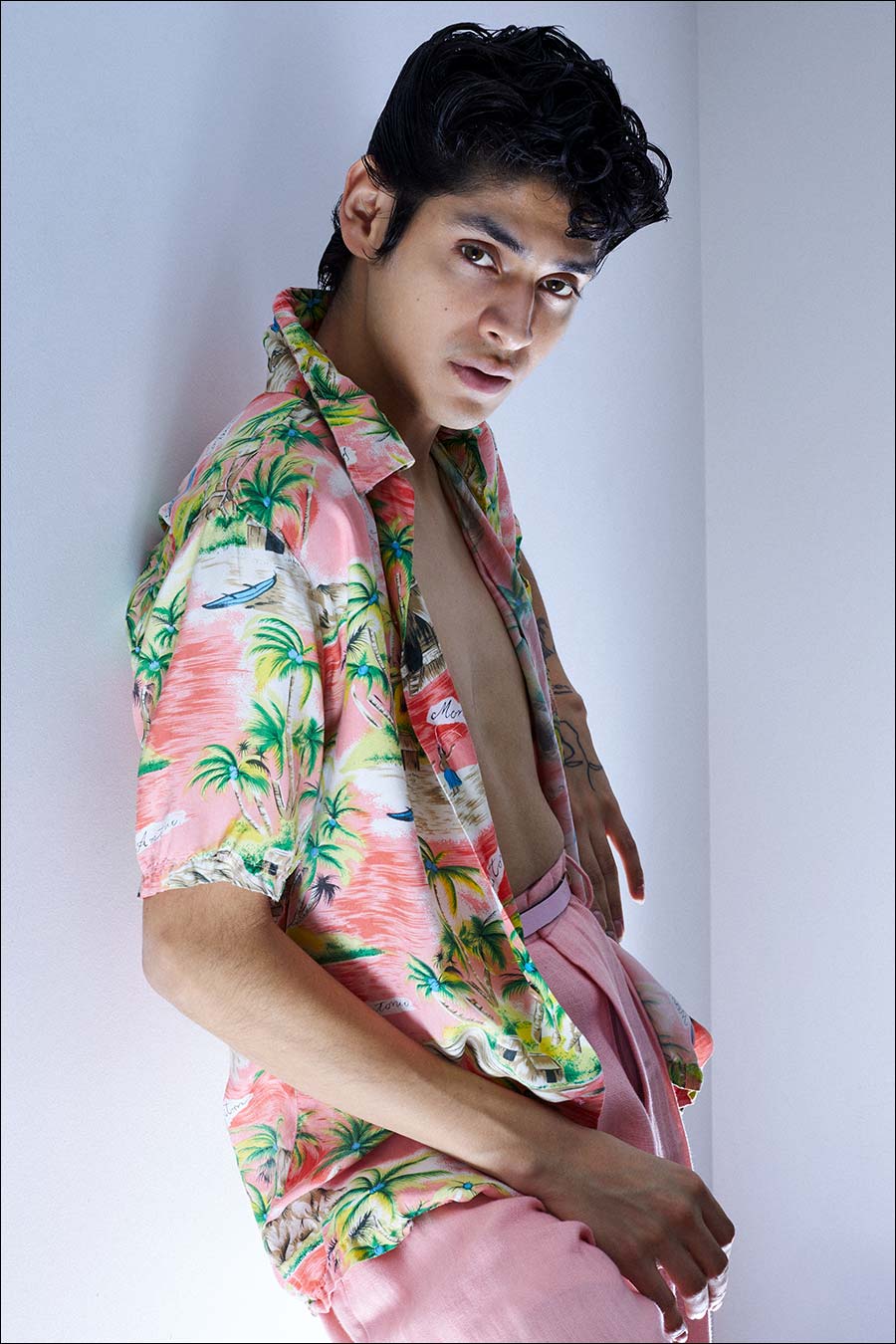 FAVORITE MODEL? My favorite female model is of course, the one, the only, Bella Hadid. My favorite male model is Ludwig Wilsdorff.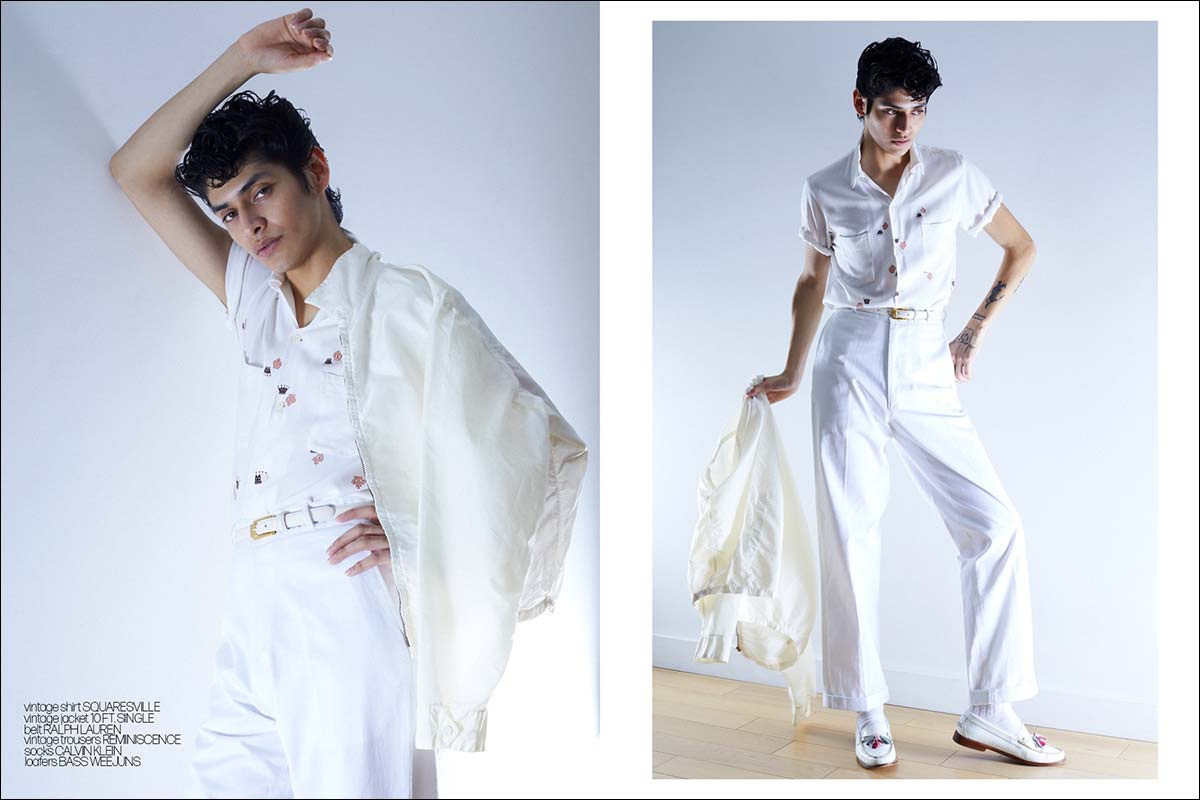 FAVORITE DESIGNER/LABEL? Jacquemus by Simon Porte. Jacquemus is one of my favorite designer brands. Simon is one of those designers who doesn't just care about the clothes he delivers, but the ambiance of it all. When it comes to creativity and love, Simon is a top-class designer.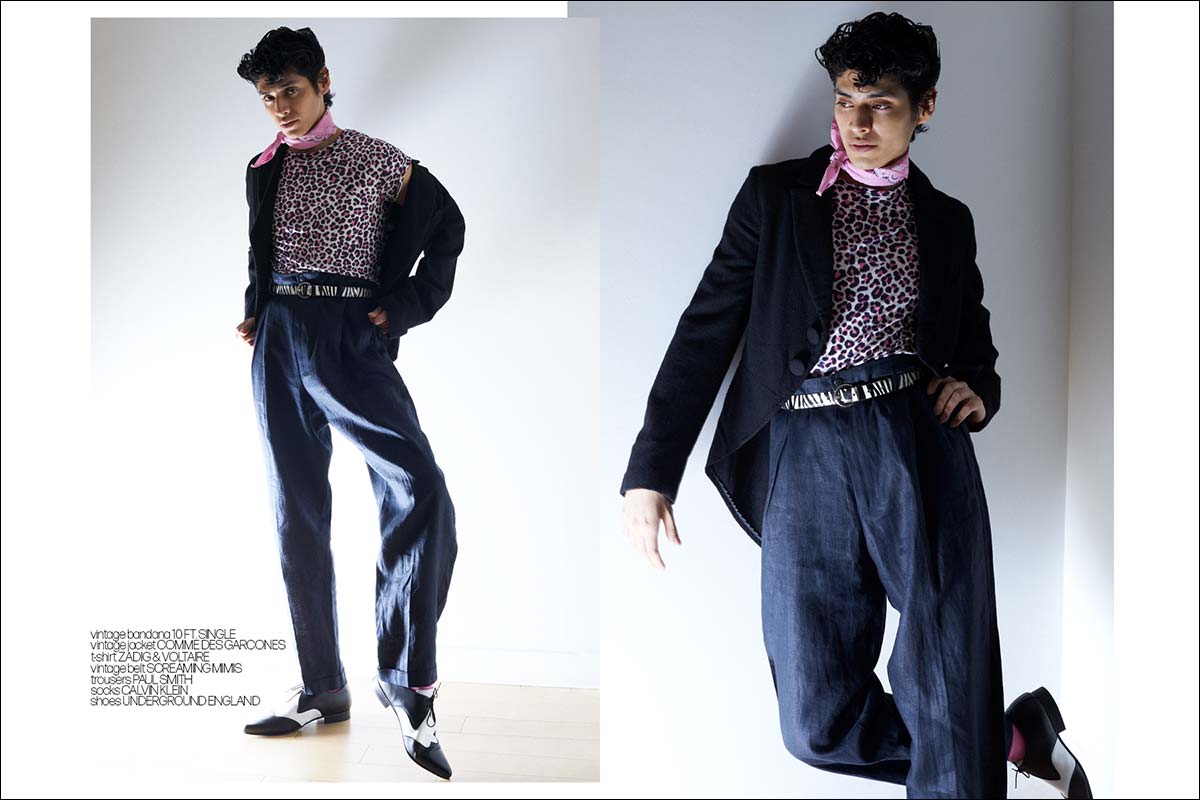 DREAM CAMPAIGN?  I have never really had a "dream campaign". But if I were ever given the opportunity to work with companies such as Prada, Jacquemus, Burberry, Versace or Vivienne Westwood, in any capacity, it would be an opportunity of a lifetime.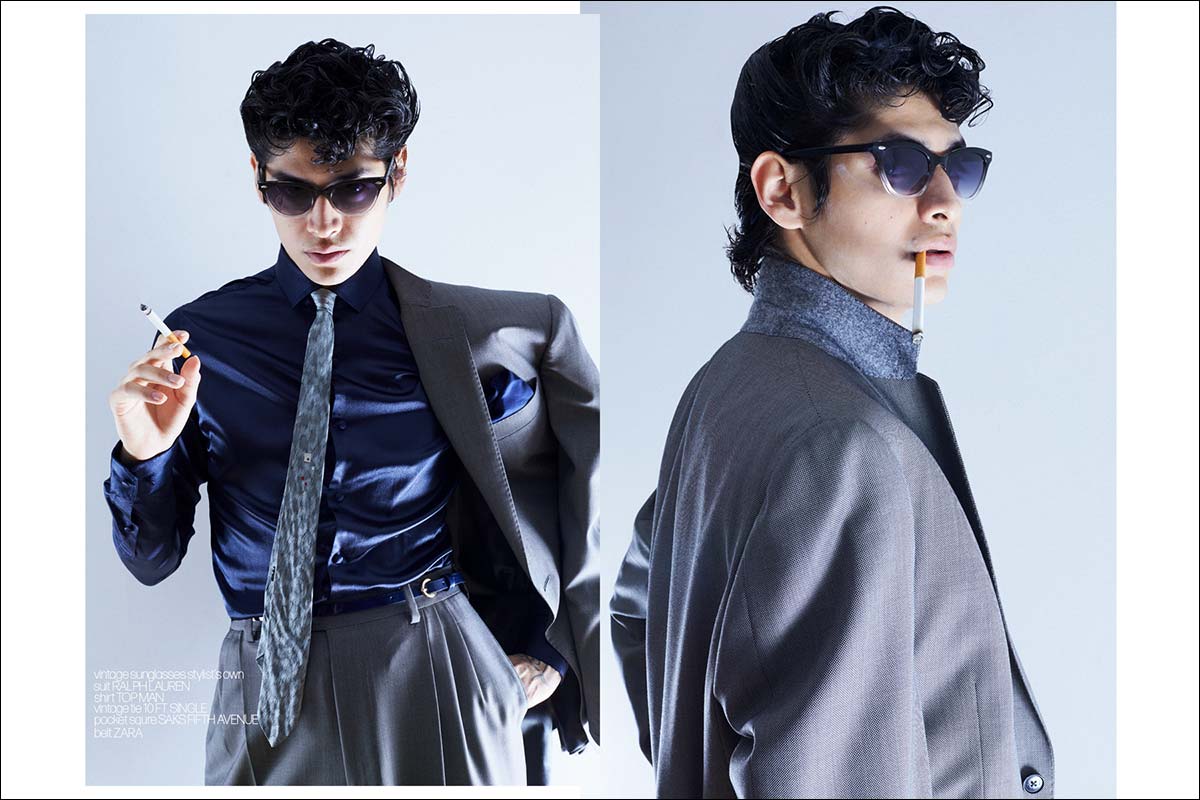 DESCRIBE YOUR STYLE/LOOK? I like to consider myself a very simple boy. I like simple colors, simple fabrics, and simple patterns. My go-to everyday outfit, is a plain tee, a pair of Levi's 501s, a black sweater, black leather jacket, and I finish it off with a pair of loafers or low-top sneakers.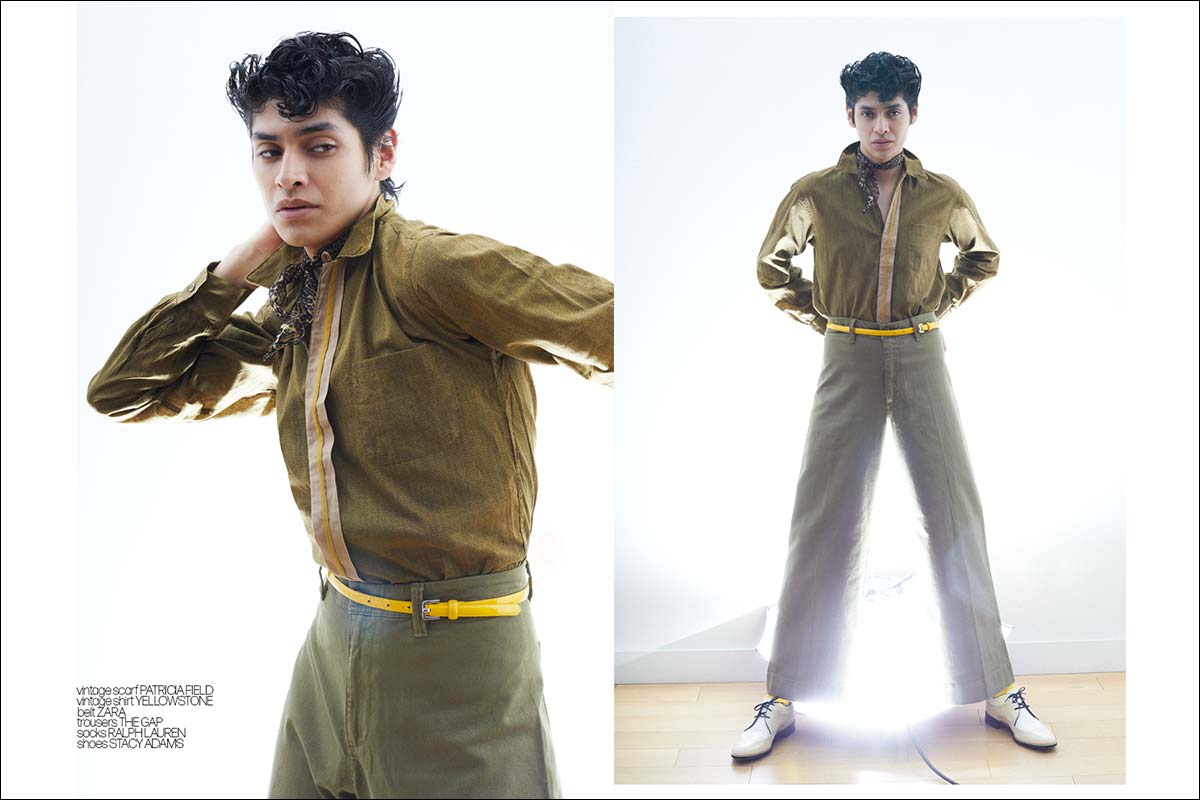 FAVORITE MUSICIAN/BAND? The greatest – Selena Quintanilla.
FAVORITE SONG OF THE MOMENT? At the moment, "Clouds, The Mind of the (Re)wind" by Ezio Bosso.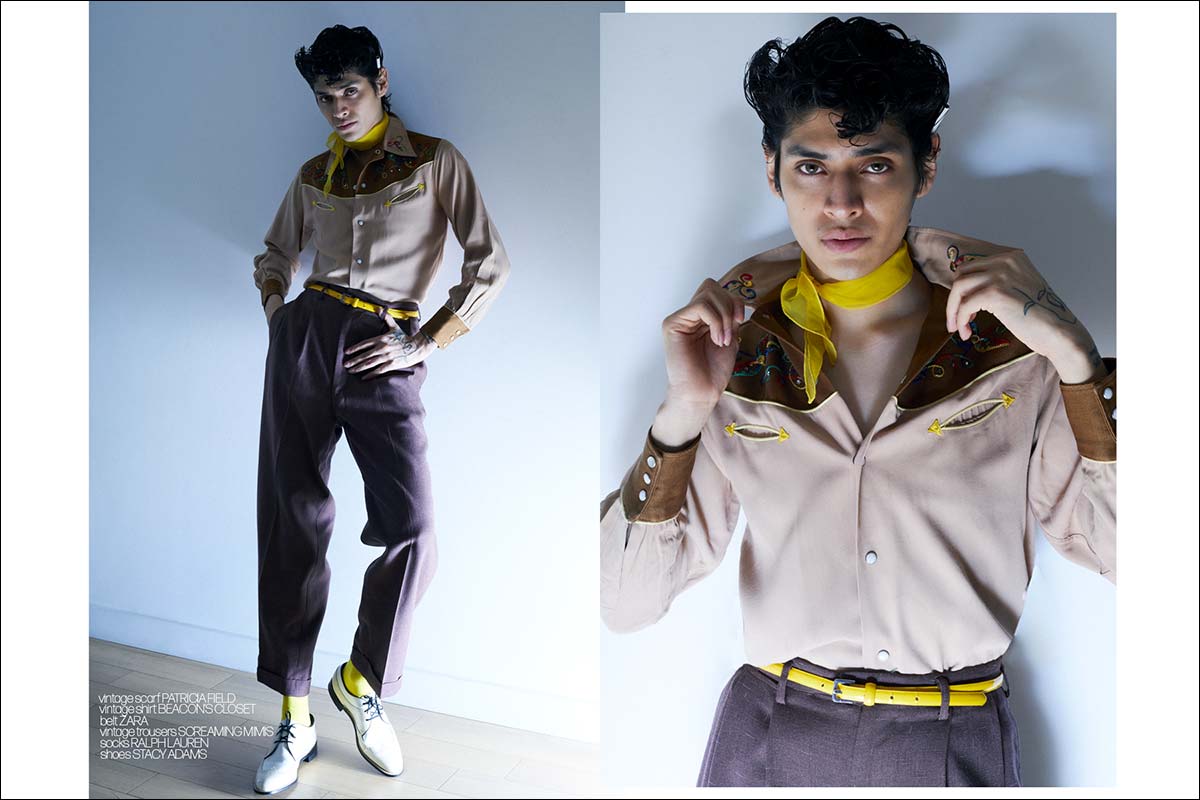 INTERESTS BESIDES MODELING? In high school, I was part of a sport called Winterguard and Colorguard. Although I am no longer as flexible or dance-oriented as I used to be, it is still one of my favorite things to practice and watch. One of my first true loves.
GF? BF? Haha, thankfully no. I am single.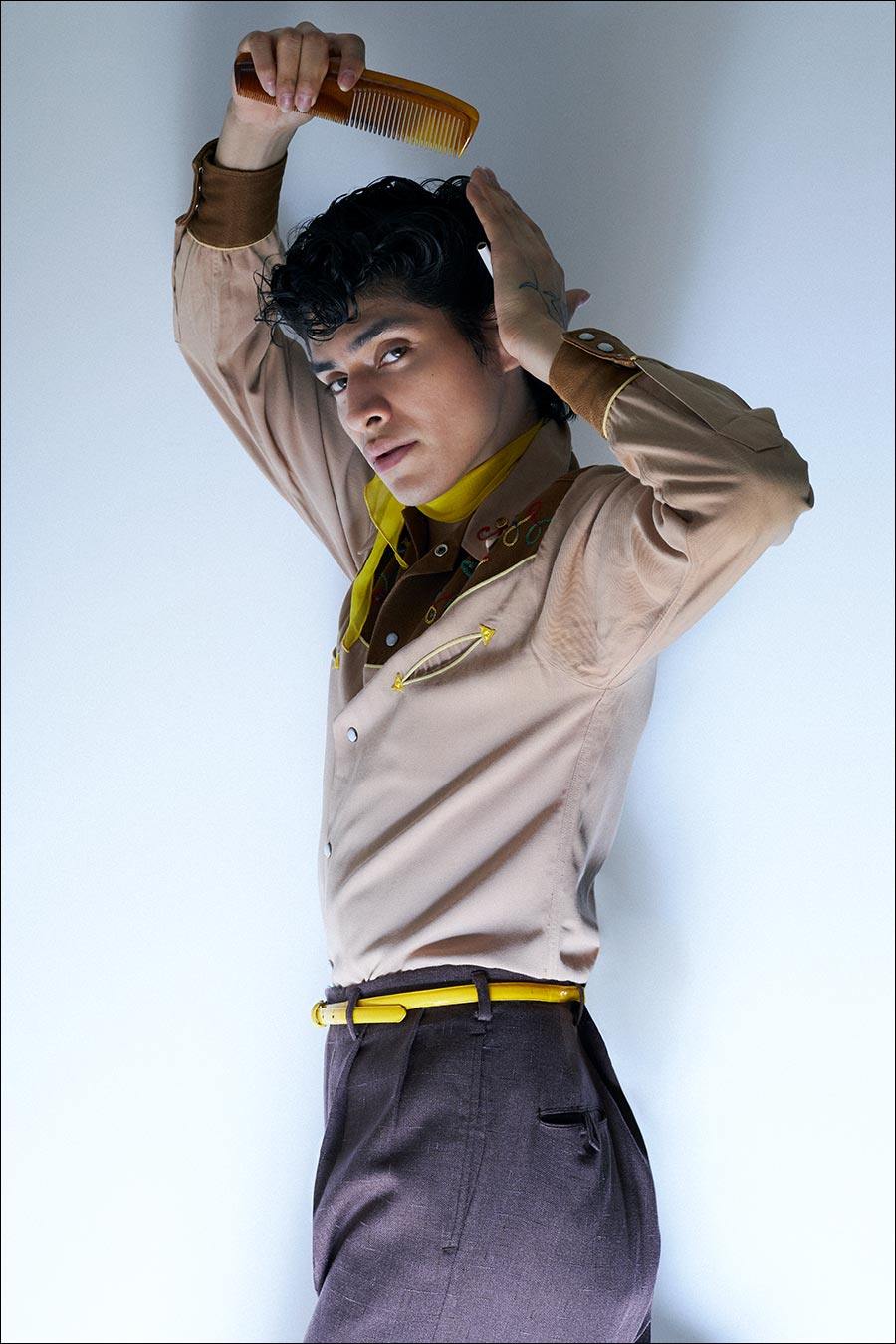 WHAT'S NEXT FOR YOU? I am not quite sure. Right now, I have decided to go my separate ways with modeling. I have decided to put my mental health first, and find happiness. Maybe in the future, when I have matured and grown up, I will give modeling a try again, but for now, there is no plan.
Photography & menswear styling Alexander Thompson. Photographed in New York City.