MODEL Q&A
LOUIS KEHOE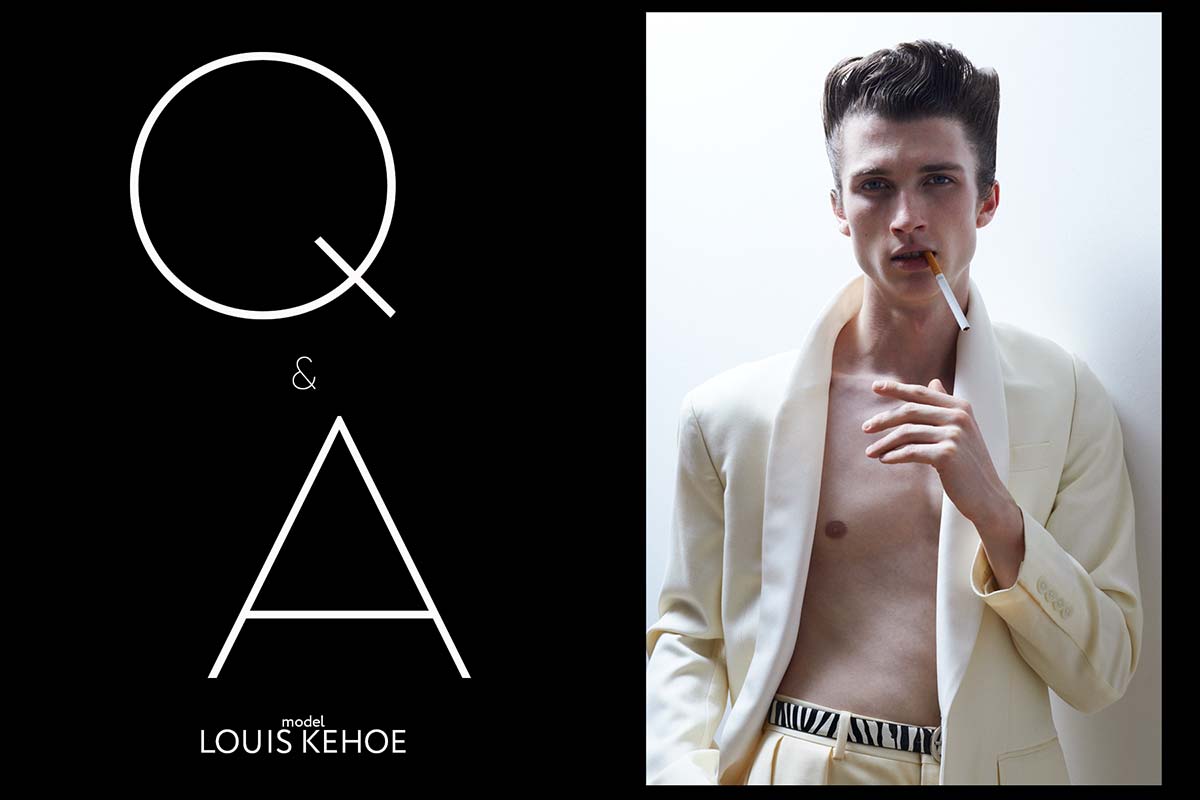 HE/HIM
Height 6'3″
Hair BROWN
Eyes BLUE
Waist 29″
Shoe 11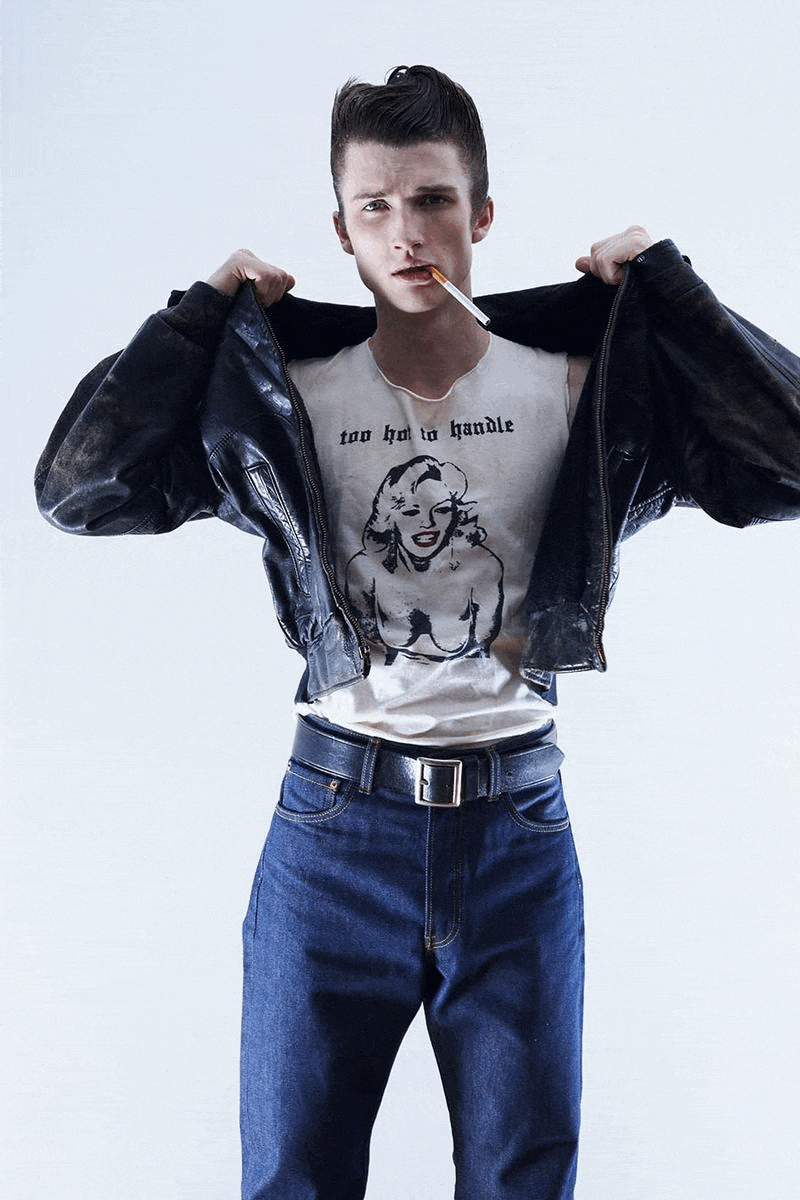 PB:  We know you have an Irish background. How did you end up in New York?
LK:  I came to New York in December of 2022. Before then I had also spent time in California, Michigan, and Tennessee. We had initially left Ireland with the collapse of the economy in 2009, but I went back to Dublin for college. I moved to New York to continue my pursuit of a career in acting, music, and modeling.
PB:  How did you get into acting? Do you presently study acting?
LK:  I started acting at a small community theatre in California when I was 10, having just left Ireland. It was initially a way to meet people and make friends, but I quickly realized that it was a deep passion of mine and it was one of the places I belonged. I studied acting at several theaters in the Northern California Bay Area, including the American Conservatory Theatre, Berkeley Repertory Theatre, and the California Shakespeare Theatre. I went on to major in theatre arts at Interlochen Arts Academy in Michigan, and then to the full-time professional actor training program at the Gaiety School of Acting in Dublin.
PB:  What's been your favorite acting project so far?
LK:  So far my favorite role was portraying Jake Ryan in YouTube Sensation. It was a short film I worked on during my time at the Gaiety School. My class wrote the script in collaboration with Irish film and television powerhouse Laura Way. Jake was without a doubt the most challenging role I have ever taken on. The premise was a YouTube celebrity (Ryan) who snaps under the pressure of the public eye, the complications that come with that, and the correlation of how that affects his relationship with his fans. Laura really pushed me to tap into a very real place and it's probably the most raw and real performance I've ever given, very dark and very demanding.
PB: How did you get into modeling?
LK:  I started modeling in California when I was 11. I had signed with JE Talent and started going out for jobs, eventually getting some small gigs, mostly commercial work. I've continued to pursue it after it was made clear to me the financial opportunities that would come with more extensive and professional modeling work.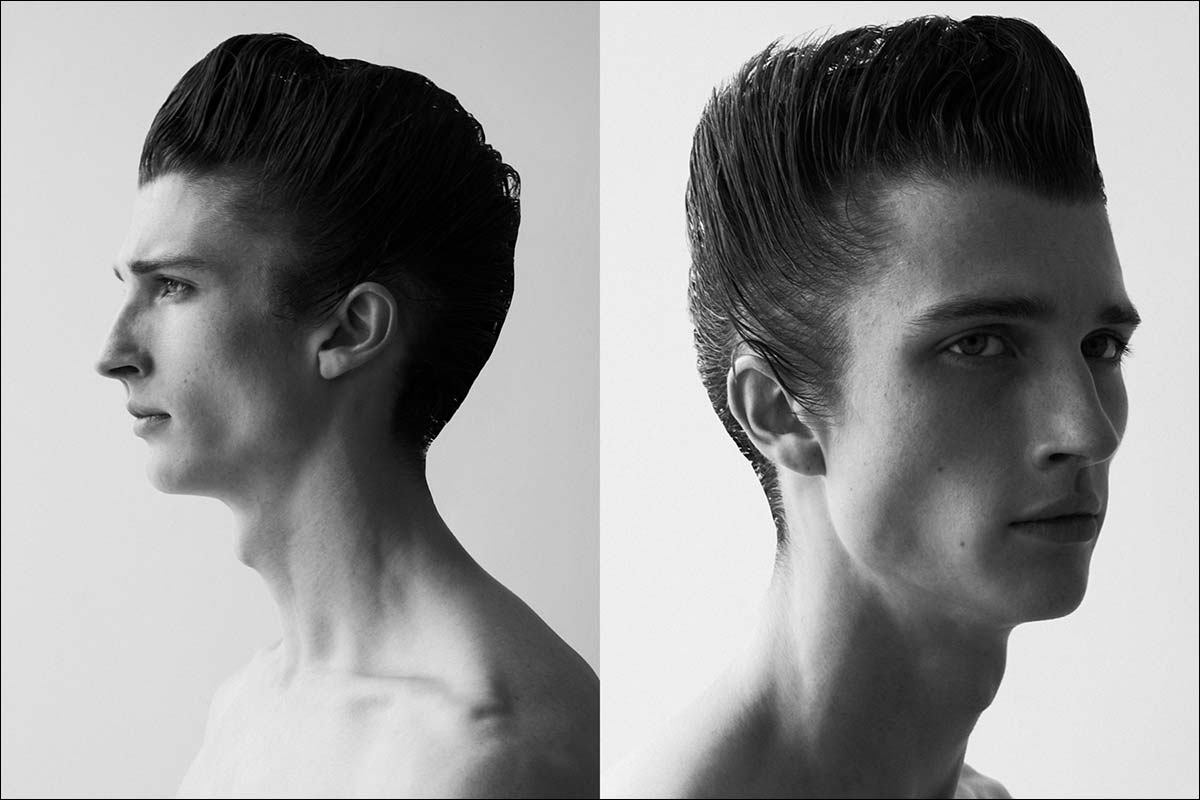 PB: What modeling gigs or shoots have been your favorite so far?
LK:  By far the most fun I've ever had while shooting was with my fellow Interlochen Arts Academy alumni, Aria Herbst. During our time together there Aria used me for a lot of her shoots, which really gave me a chance to get my feet wet and explore my capabilities as a model. Her concepts were always very well thought out, beautifully designed and masterfully shot. We are both NYC based and continue to work together, I'm always delighted with the final product.
PB: Who's your favorite photographer?
LK:  My favorite photographer is hands down Ross Halfin. I'm big into rock music so I've followed his work closely for a long time. It would be a dream come true to even meet and talk to him, let alone be shot by him.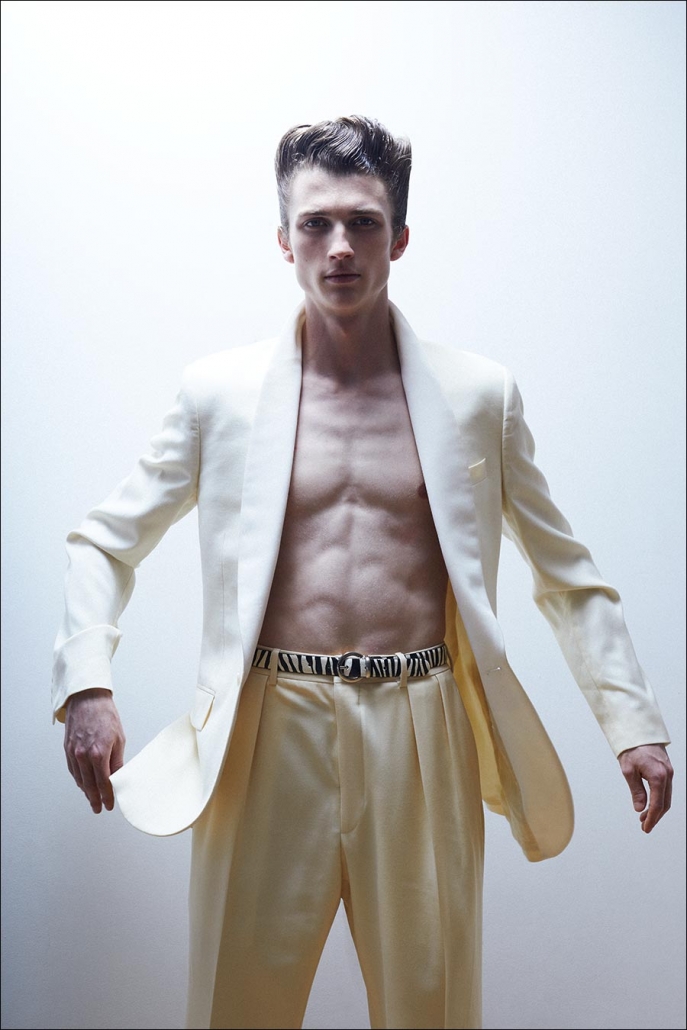 PB:  Is there a favorite model that you follow?
LK:  I don't really follow any models, however many of my favorite musicians do a lot of backstage photo shoots and behind-the-scenes images and so I'd consider them models.
PB:  Tell us your favorite designer/label. Is there a dream campaign that you would like to model for?
LK:  I love John Varvatos, Other UK, For Those Who Sin, Sons of Heroes, Clocks and Colors and The Great Frog. My dream modeling job is John Varvatos. Ever since first visiting a store when I was 16 I knew I wanted to model for them.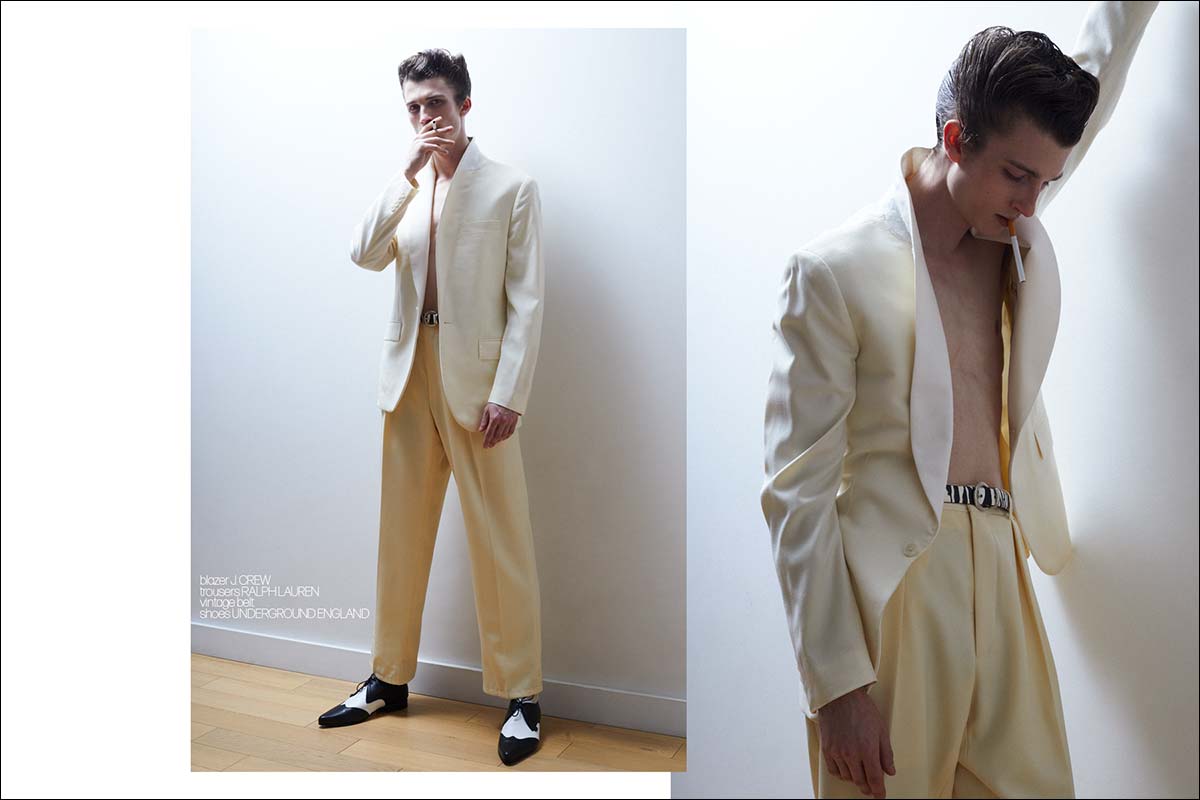 PB: Describe your style/look?
LK:  My style is a bit of a mix of different rock-inspired looks. Mostly punk and classic rock but I draw from everything from the '60s to the '90s. My fashion is influenced by people like Mötley Crüe and Sex Pistols.
PB: Back to acting, who would you say your favorite director or filmmaker is? Who would you like to work with in the future and why?
LK: My favorite director is Guy Ritchie. I've always loved his very unique and recognizable way of filming and editing. Music also plays a big role for me in film and tv, and his use of music is always fantastic. His usual style of film is also right up my alley for some of the kinds of work I'd like to do. I would absolutely love to work with him in the future.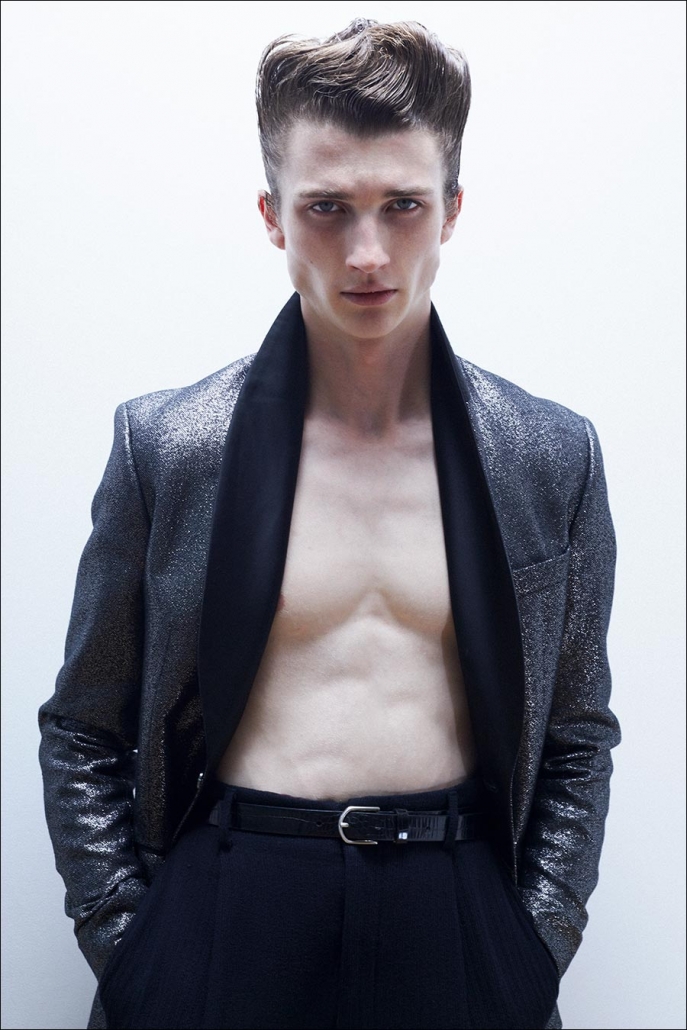 PB: Who is your favorite actor and what is your favorite film?
LK: I could never narrow it down to one favorite actor but some of my favorites include Daniel Day-Lewis, Robin Williams and Johnny Depp. Similar to before I couldn't name a single favorite movie but some of my favorites are The Usual Suspects, the Harry Potter films, Snatch, The Gentlemen, O Brother Where Art Thou and Crossroads (1986).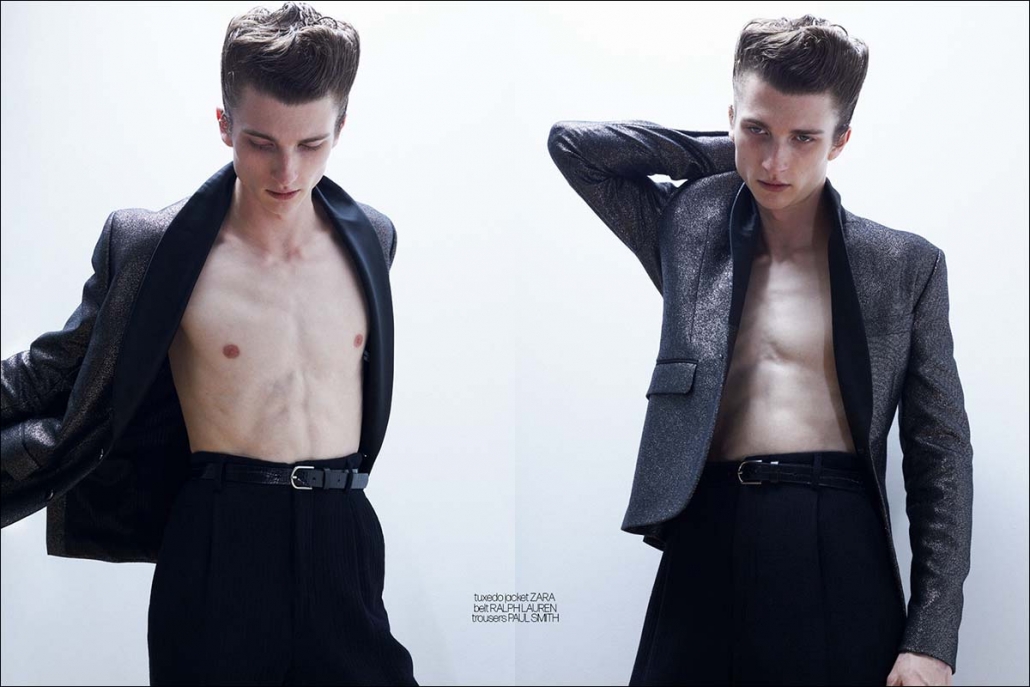 PB: Do you have any aspirations to do theater or Broadway?
LK: I've done theatre since I was 10 years old and would love to continue on to Broadway. I've always loved Shakespeare. I'd love to play Hamlet, Macbeth, Richard III, and it's always been a dream of mine to play Prince Hal in Henry IV parts 1 and 2, and then Henry V. Some other dream roles of mine are Edmund in Long Day's Journey Into Night, Stanley in A Streetcar Named Desire, Brick in Cat on a Hot Tin Roof, and Mr. Lockhart in The Seafarer. I would also love to do a few musicals, such as Roger in Rent, Saint Jimmy in American Idiot, Shakespeare in Something Rotten, and Billy Flynn in Chicago.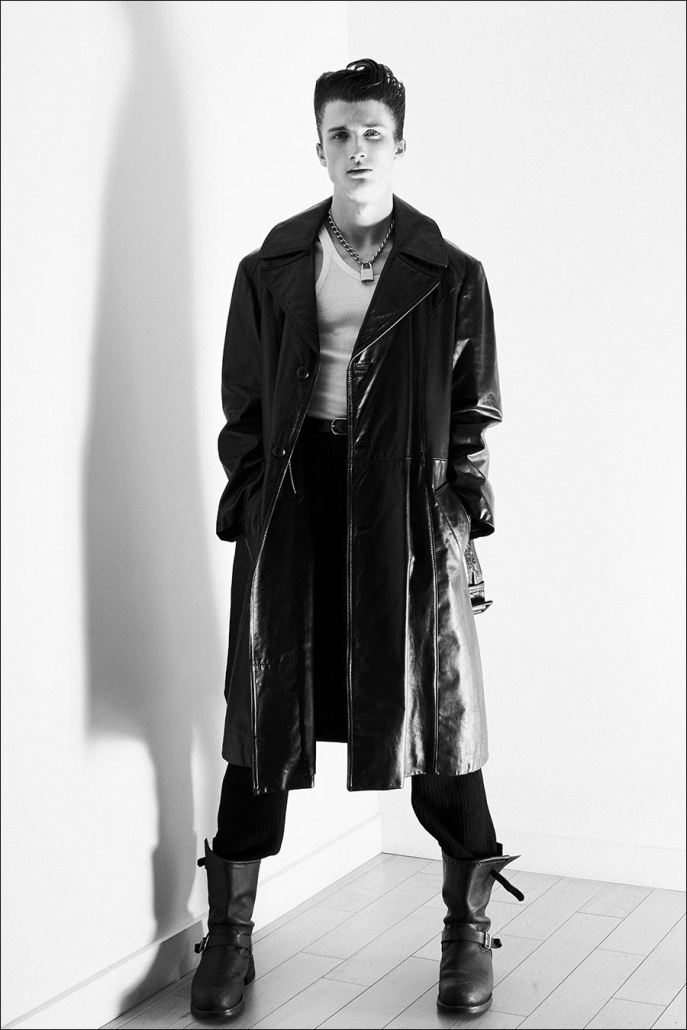 PB: You also sing. How did you get into music? Do you play any instruments?
LK: I first started singing in musical theatre as a kid, but quickly transitioned into rock music after learning about shows like Rent and American Idiot. I started playing covers with friends and really getting to know myself as a singer, experimenting with different styles and genres. My home will always be rock music but I also love doing blues, bluegrass, some folk, and much more. I finally taught myself how to play guitar when I was 16 in preparation for auditioning for Roger in Rent. I was cast as the understudy for Roger, so after several failed attempts over the years, with many different teachers, I actually learned by looking up tutorials for my favorite songs on YouTube. I still play a bit from time to time but I'm mainly just a singer. I would never disrespect real guitar players so much as to call myself one too.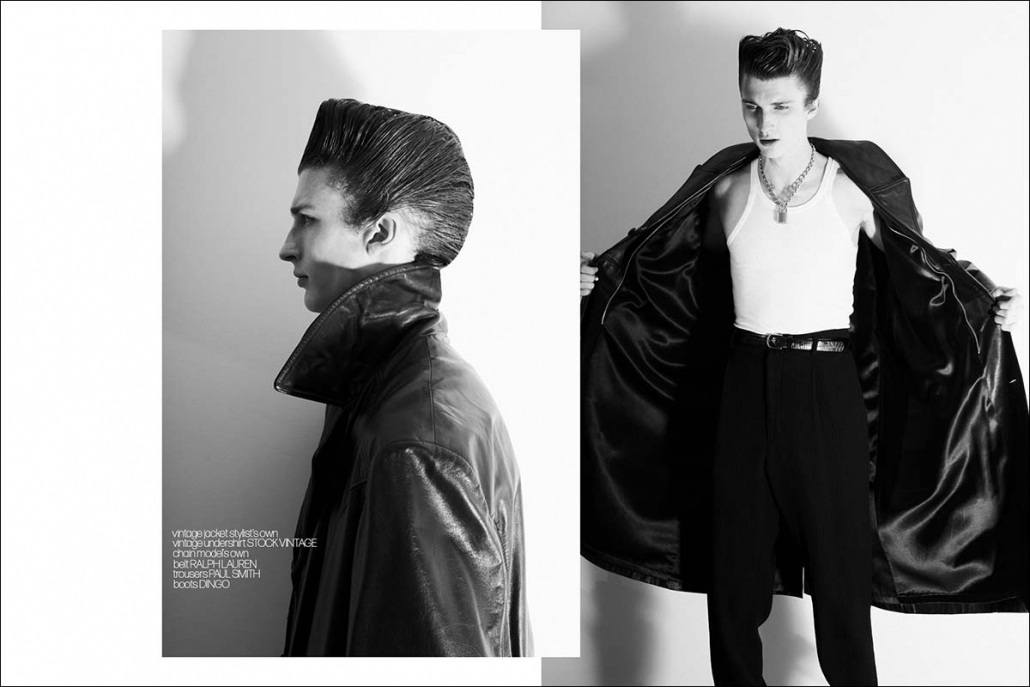 PB: Are you looking to be in a band? Or do you see yourself as more of a solo artist?
LK: I definitely want to be in a band, but finding people I really get on with and have the same visions as me is a challenge. I've met lots of amazing people in New York so far though and have high hopes and big plans for the near future.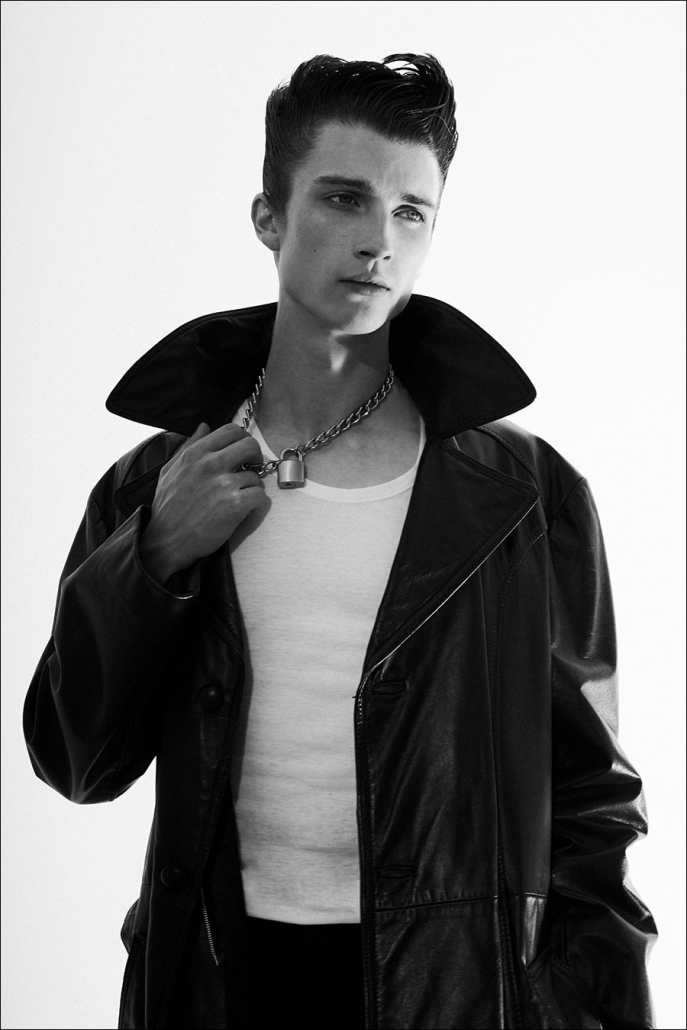 PB: Who would you say is your favorite musician/band? What's been your favorite concert in most recent years?
LK: If I had to pick one favorite band it would be Mötley Crüe. I've been a fan for a long time and they're in my Spotify wrapped every year. I also love Sex Pistols, Led Zeppelin, Ozzy Osbourne, Green Day, Creedence Clearwater Revival, Elton John and Bob Seger. My favorite concert has to be the stadium tour in 2022 with Mötley Crüe, Def Leppard, Poison and Joan Jett. To get to see all those greats in one night was unforgettable, they all brought the house down it was incredible. Also being my first time seeing Crüe live it was really special. And it being Mick Mars's second to last show with Mötley Crüe ever, in hindsight made the night especially significant. What an experience.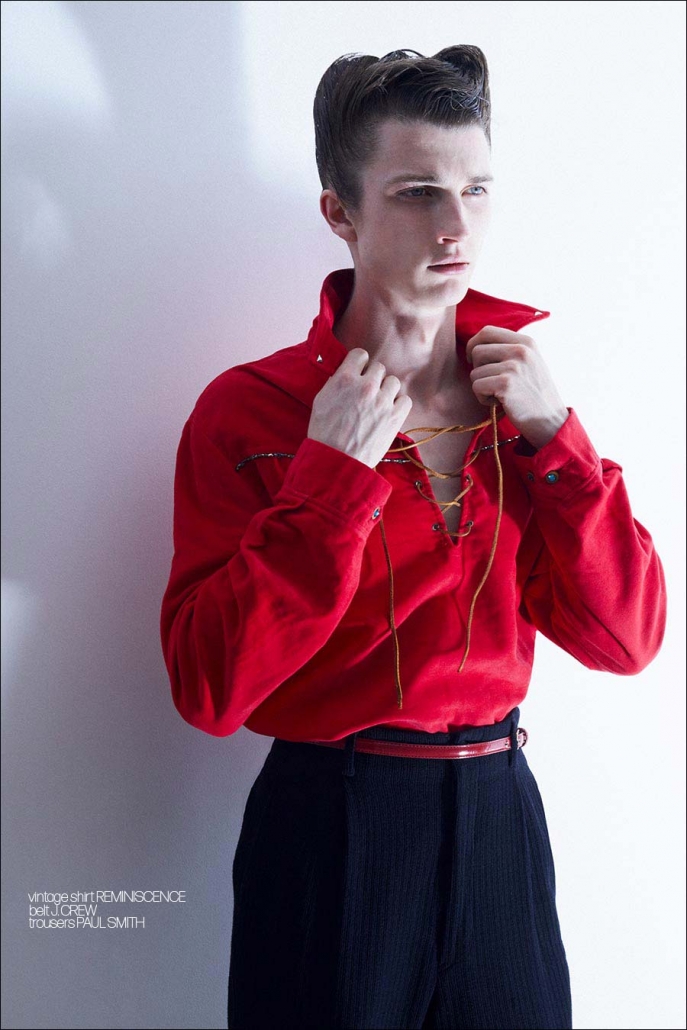 PB: What music venues or clubs do you frequent?
LK: I've gone to Butterfly Soho and Paul's Baby Grand several times when my friends have hosted there and it's always been a great time. Beautifully designed, with great management, and bar staff. Being a big Harry Potter fan I also love The Cauldron, and I've yet to find a better pint of Guinness in New York than at The Craic in Williamsburg. The Craic will always feel like a little slice of home, as the entire staff is born-and-raised Irish, and always has a heavily Irish crowd, hands down my favorite pub in the city.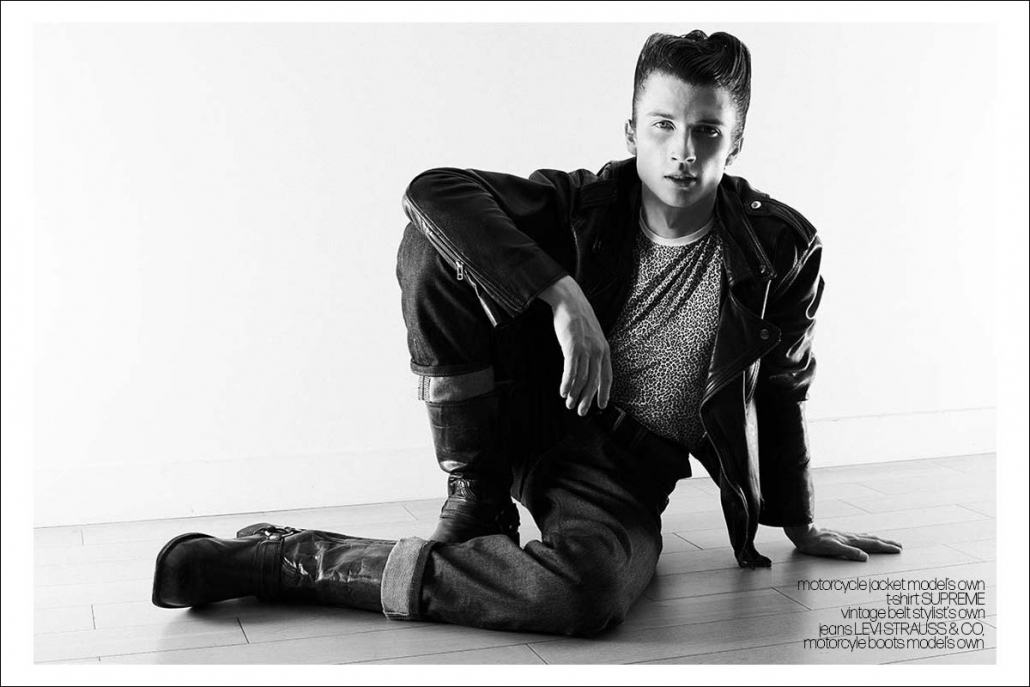 PB: What interests do you have besides modeling?
LK: Other than my artistic interests, I also enjoy traveling, motorcycles, cars, boxing/MMA, animals but especially dogs, and spending time on my family's farm in Tennessee.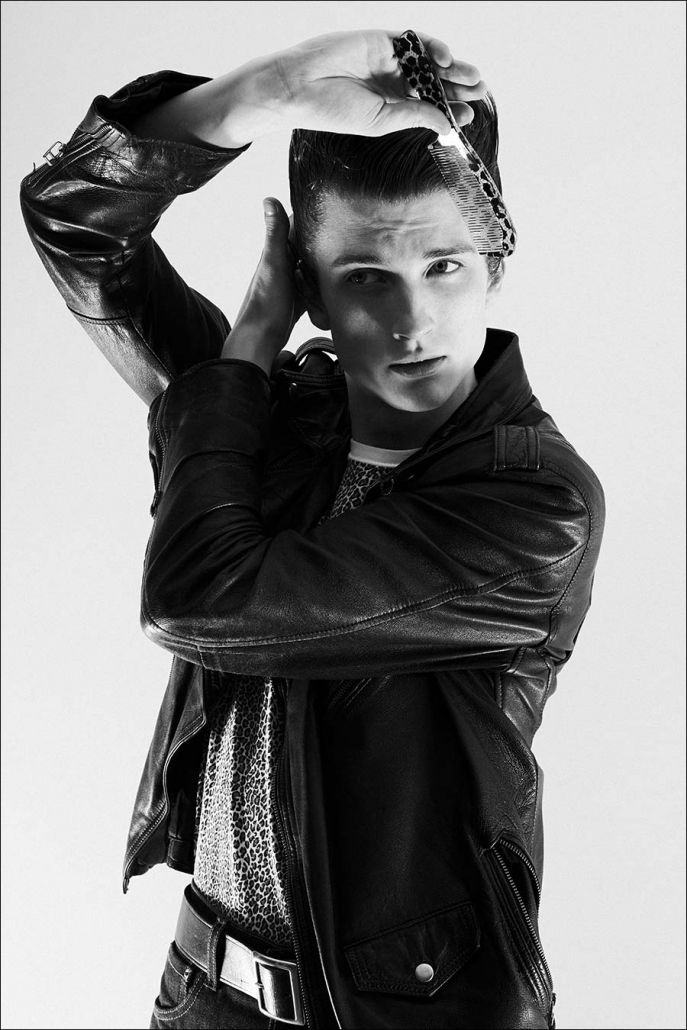 PB: Are you in a relationship?
LK: I'm very happily committed to my amazing girlfriend, Jess Heaven. Jess and I started seeing each other shortly after I moved to New York and I fell for her immediately. Jess runs an art collective and is an incredibly talented musician, singer and writer. We're very happily in love and we've got big plans for our future together.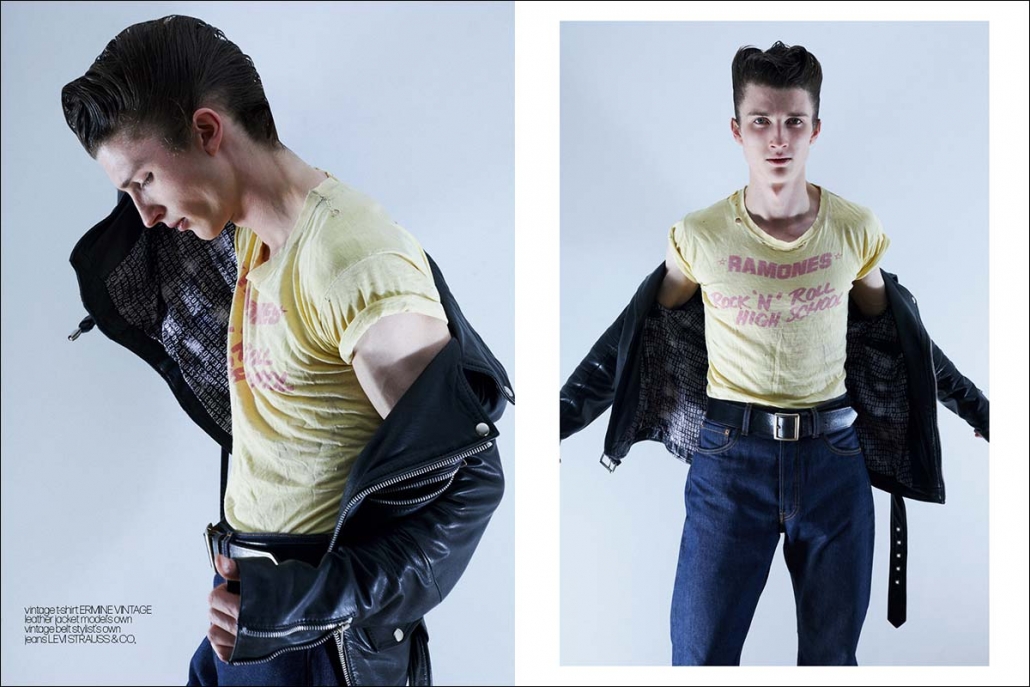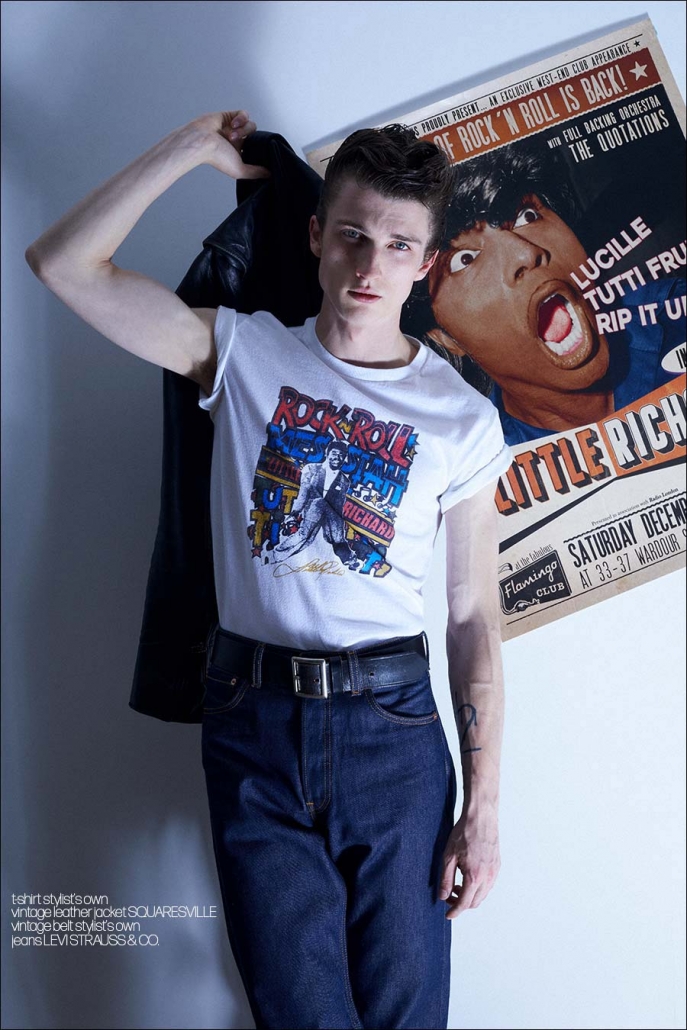 PB: What's next for you?
LK: My focus right now is on getting signed with a New York-based modeling agency, then ideally a more acting-focused agency. I have a few irons in the fire and I'm very excited for what the future holds. I'm also currently looking to start my own band and I can't wait to start performing and recording again.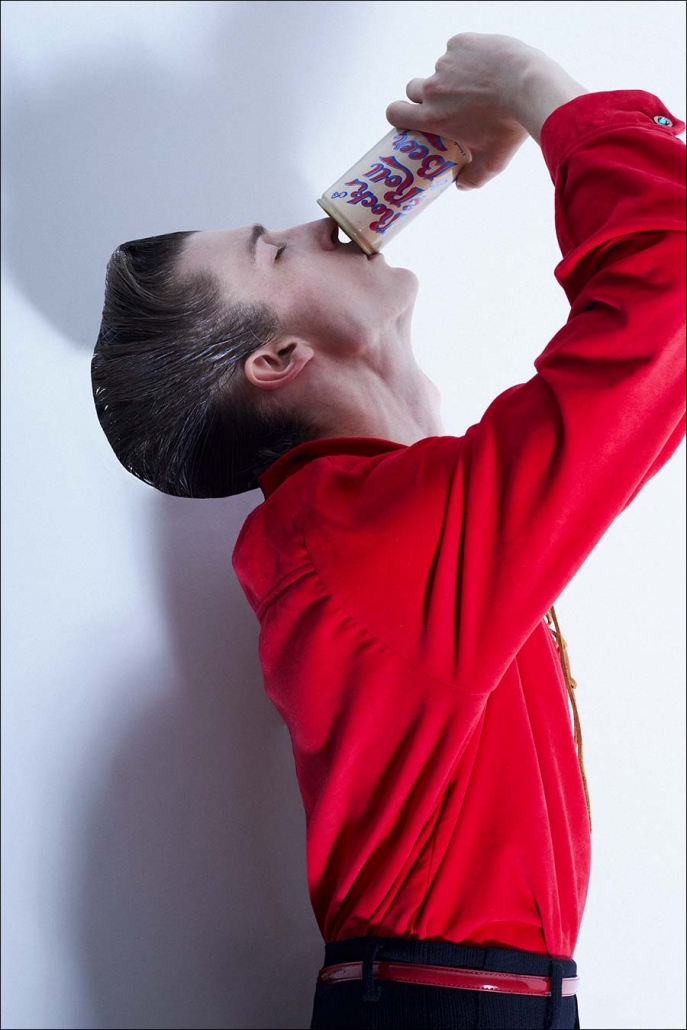 Photography & menswear styling Alexander Thompson. Photographed in New York City.