MODEL Q&A
KEATON HARDWICK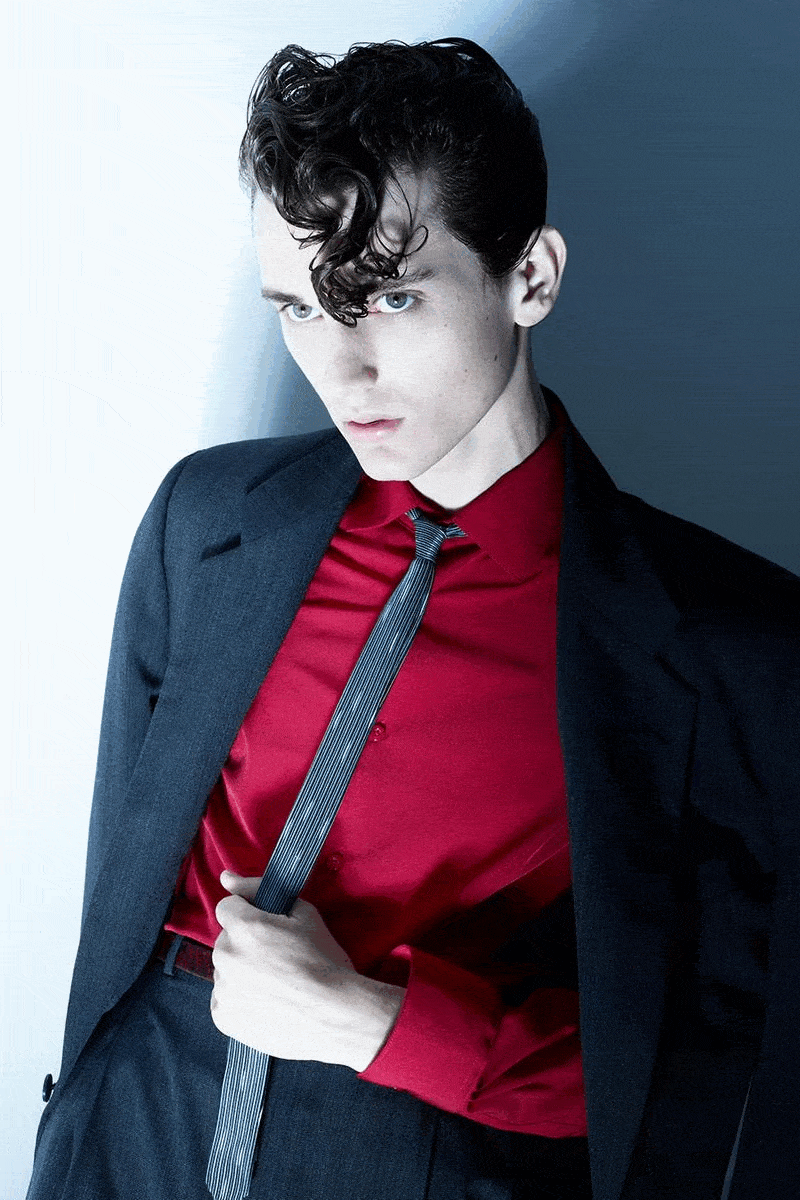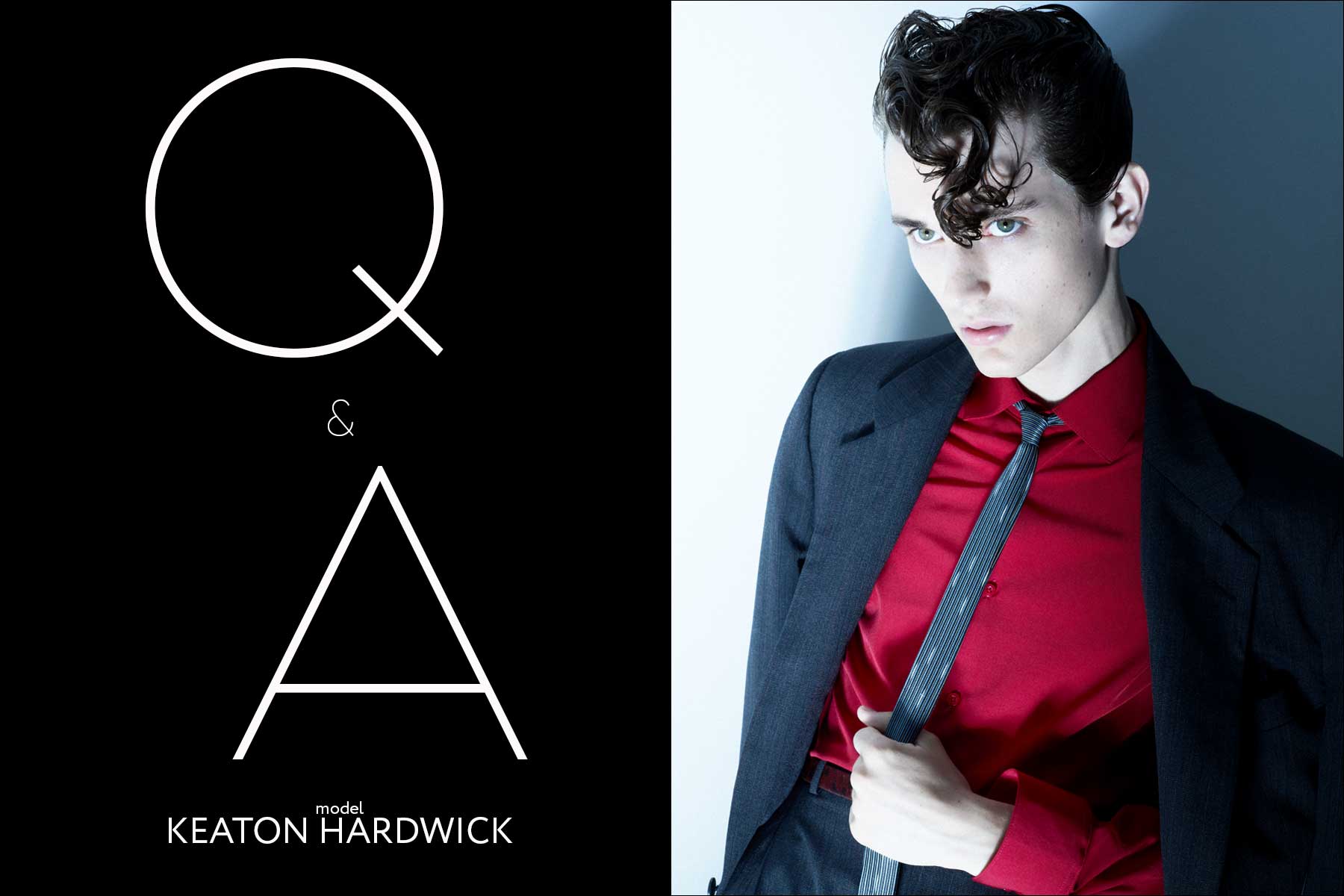 STATE MODEL MANAGEMENT
Pronoun HE/HIM
Height 6′ 0″
Hair BROWN
Eyes GREEN
Chest 31″
Waist 26″
Inseam 31″
Suit 33″
Shoe 12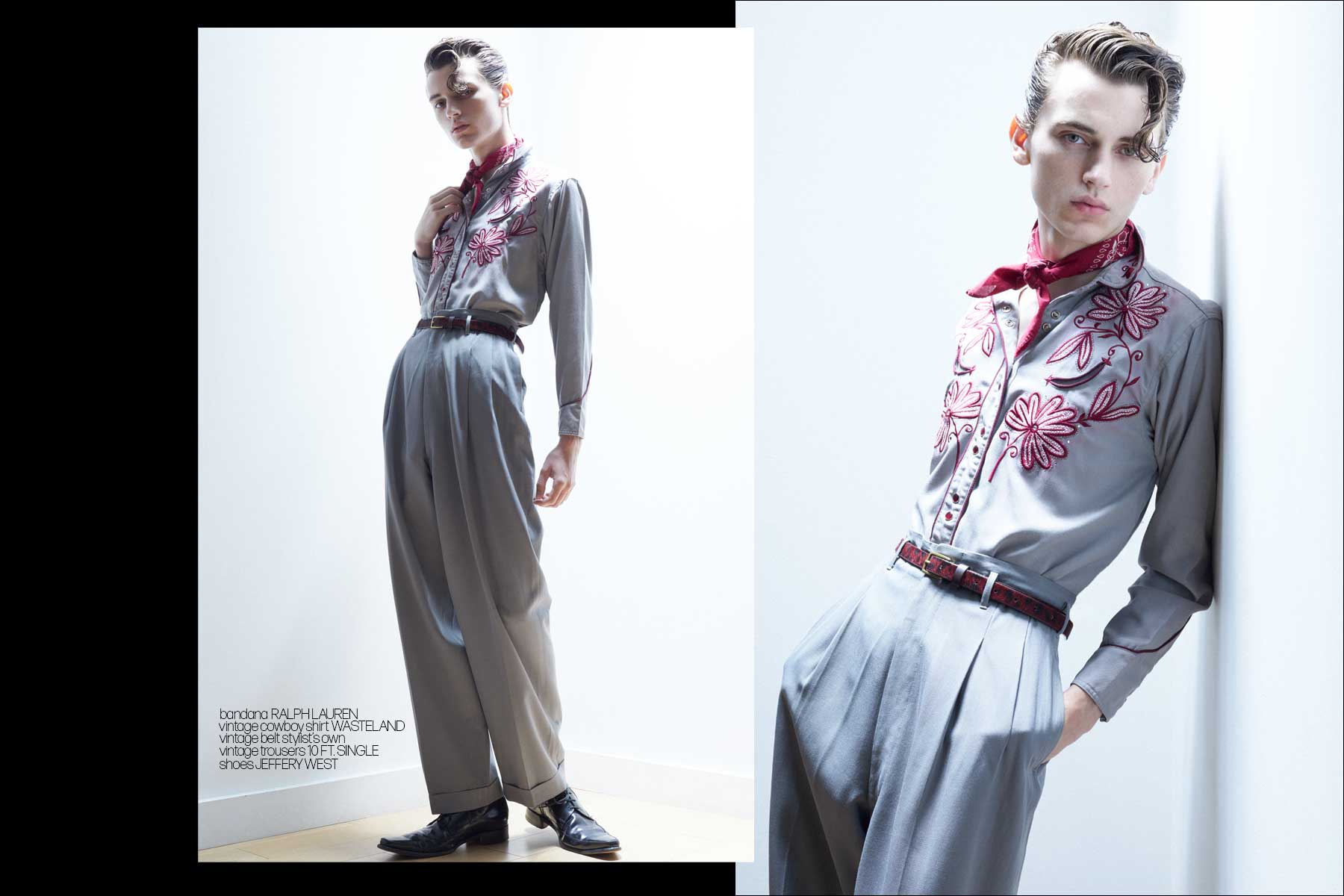 AGE? I turned 18 on June 2nd.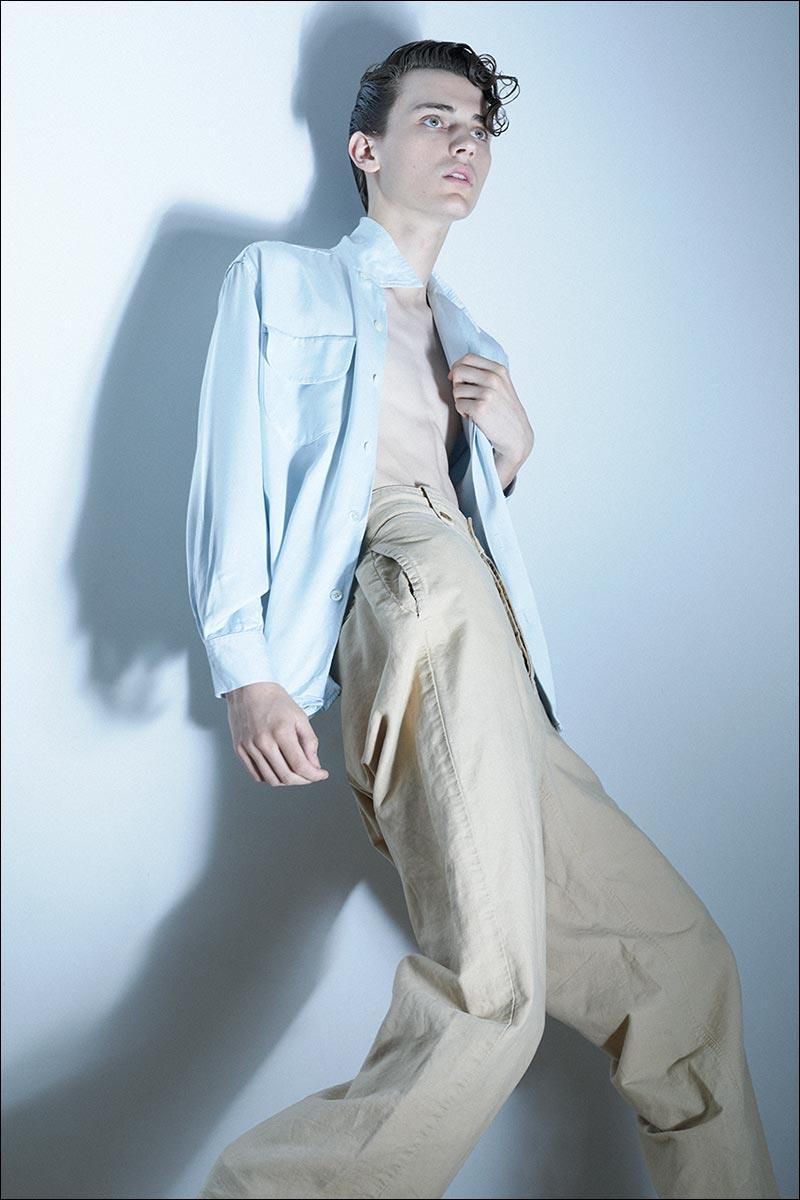 HOMETOWN? I've moved around a lot in my life but I lived in Nashville for the longest and that's where my family is currently so it feels like my hometown.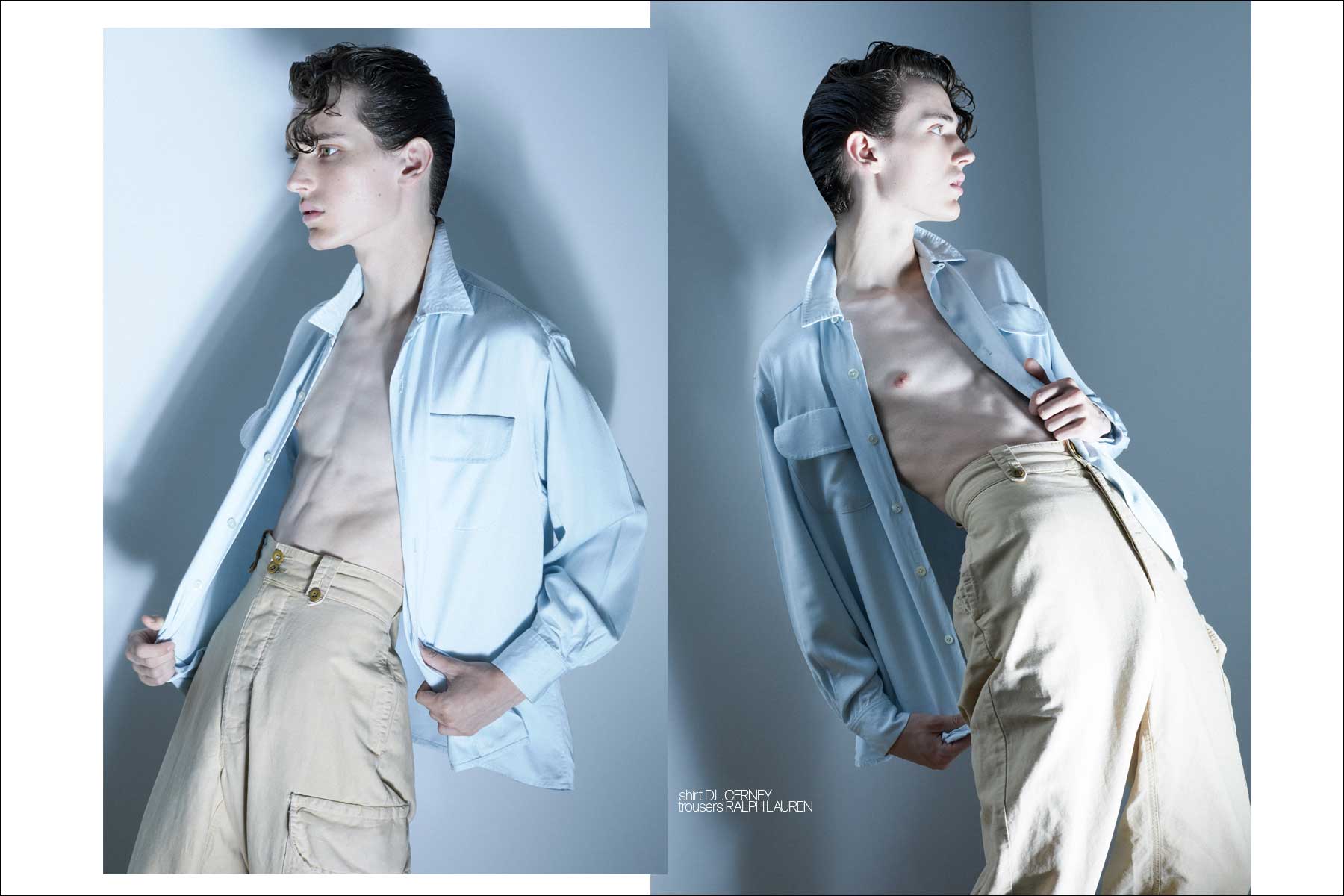 ARE YOU IN SCHOOL? I go to the California Institute of the Arts in Santa Clarita, I'm majoring in experimental animation and so I've been doing all that abstract art gibberish.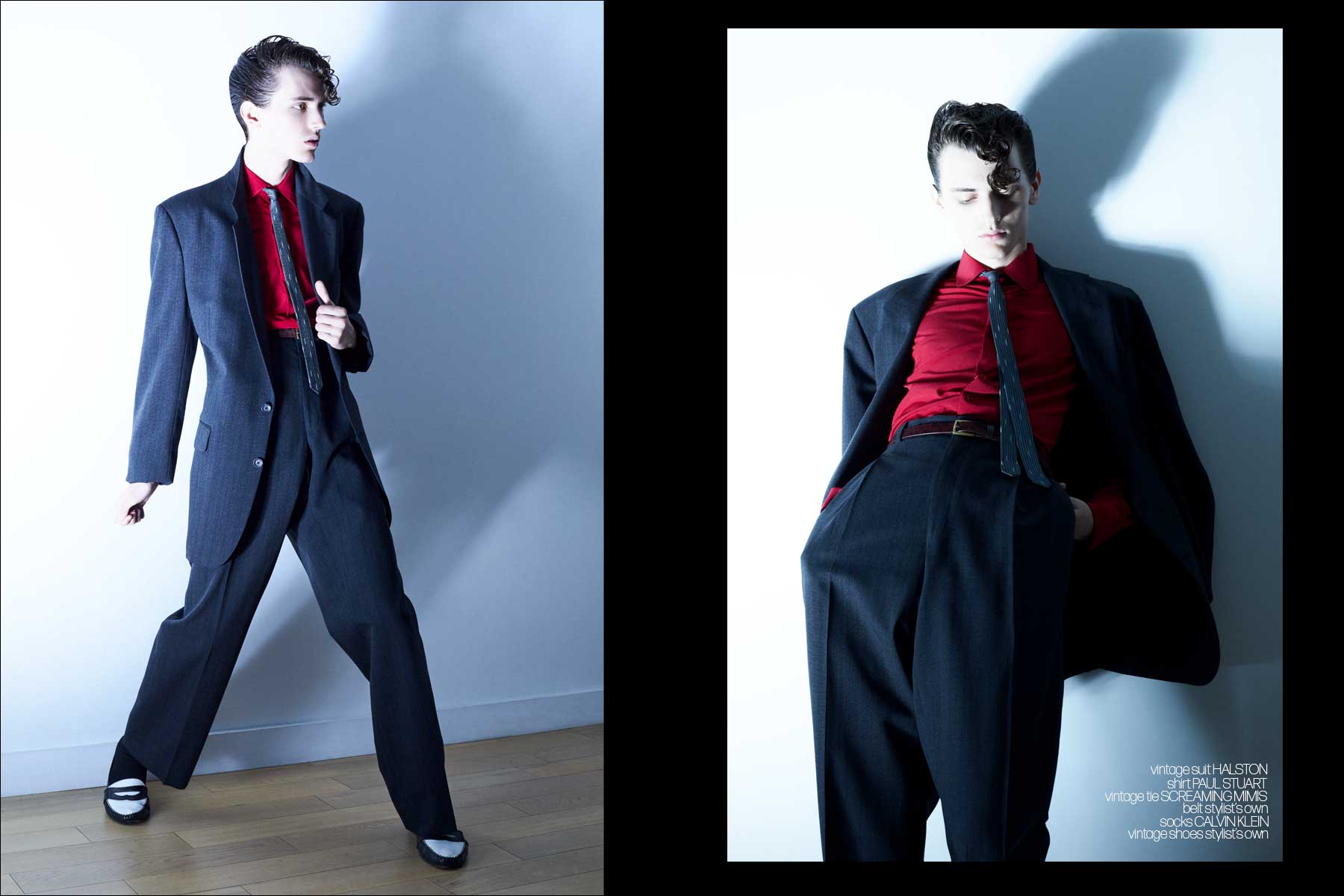 HOW DID YOU GET INTO MODELING? My two little brothers were models and doing jobs way before me actually and so it's really all thanks to them.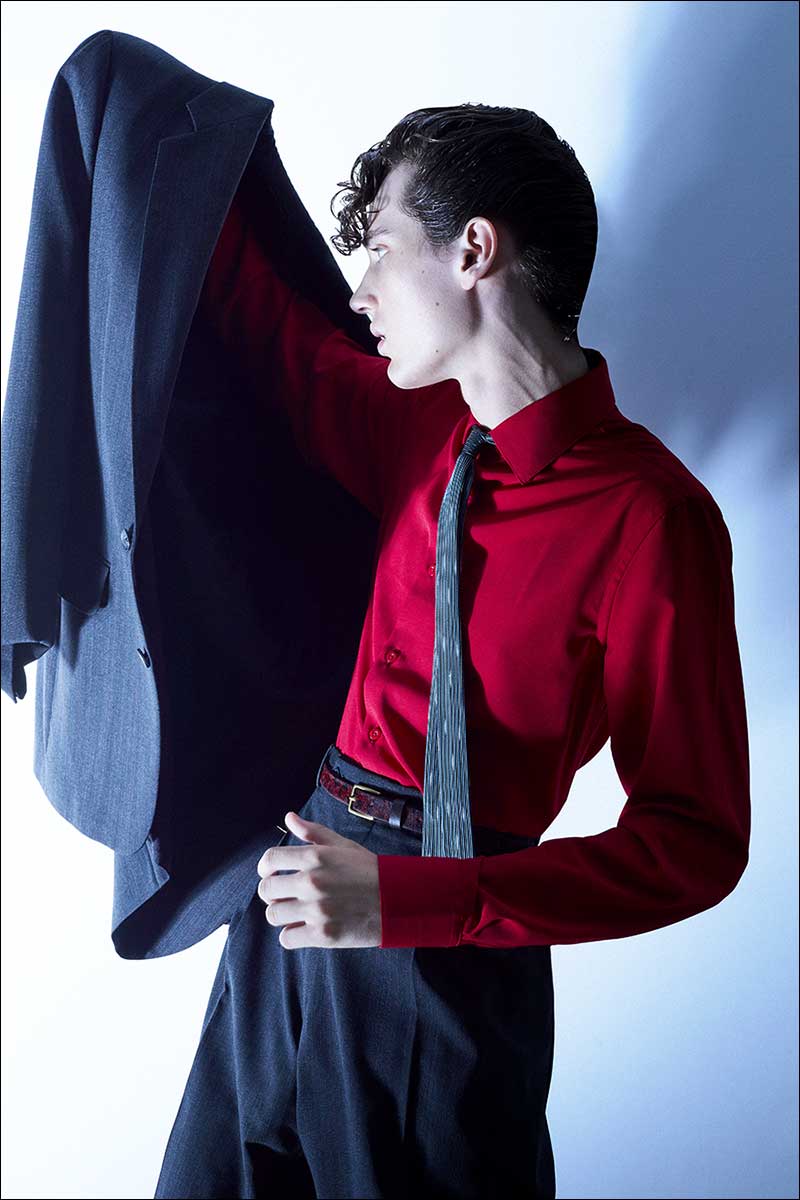 FIRST MODELING JOB? My first job was actually with Journeys. I wore probably 100 pieces of clothing that day.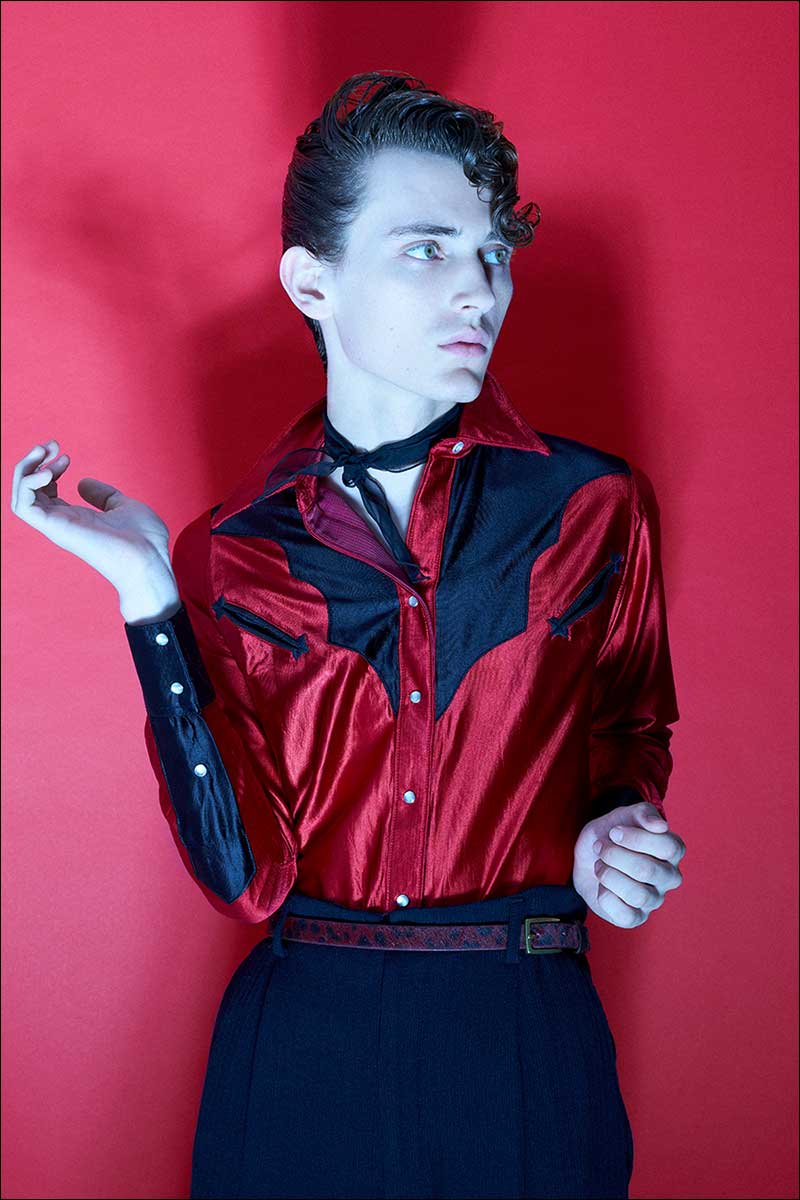 FAVORITE PART OF BEING A MODEL? I really like the idea of me conveying someone else's creative idea, and getting dressed up to be someone else's idea.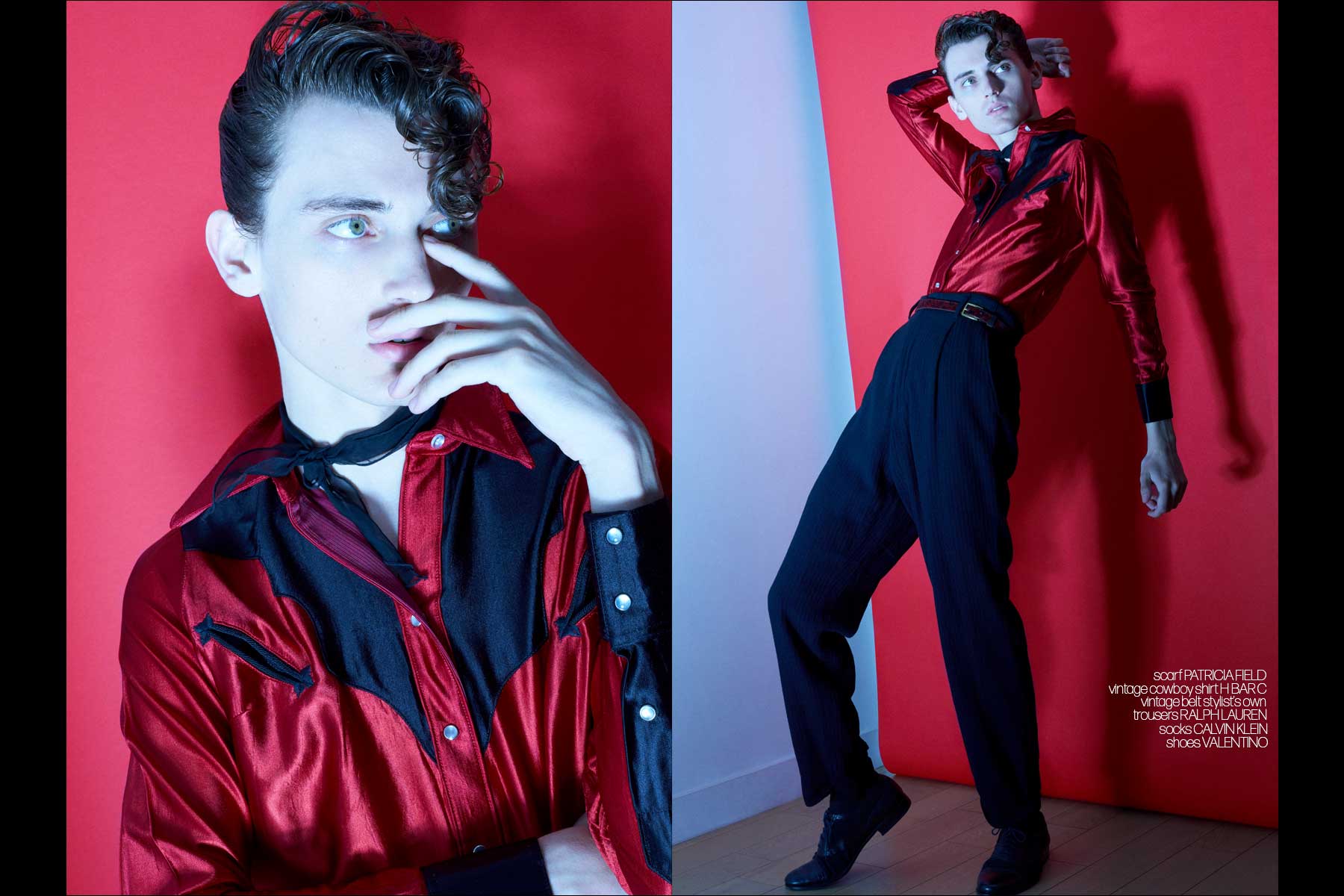 WORSE PART OF BEING A MODEL? I don't enjoy staring at myself as much as some others do of themselves…so I really don't find myself looking at my photos that often.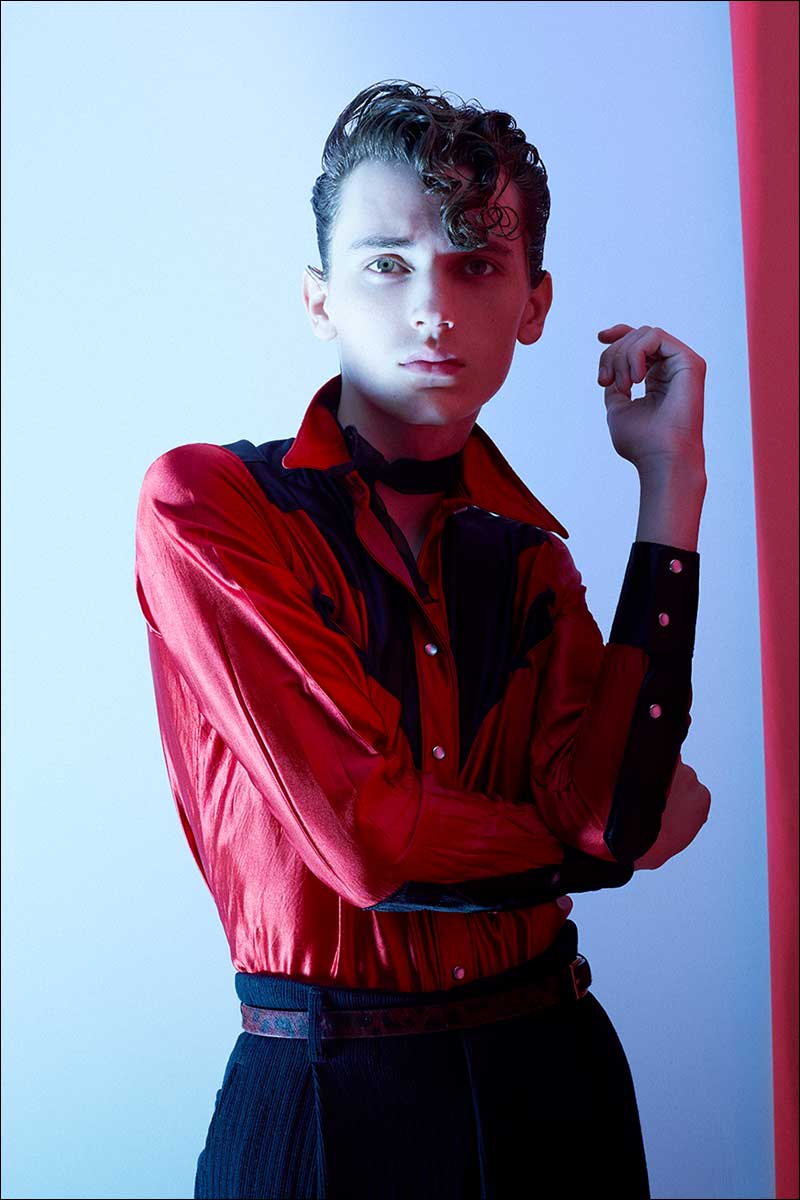 HAVE YOU WALKED RUNWAY OR DO YOU ASPIRE TO DO RUNWAY? I have not walked runway yet but I would like to.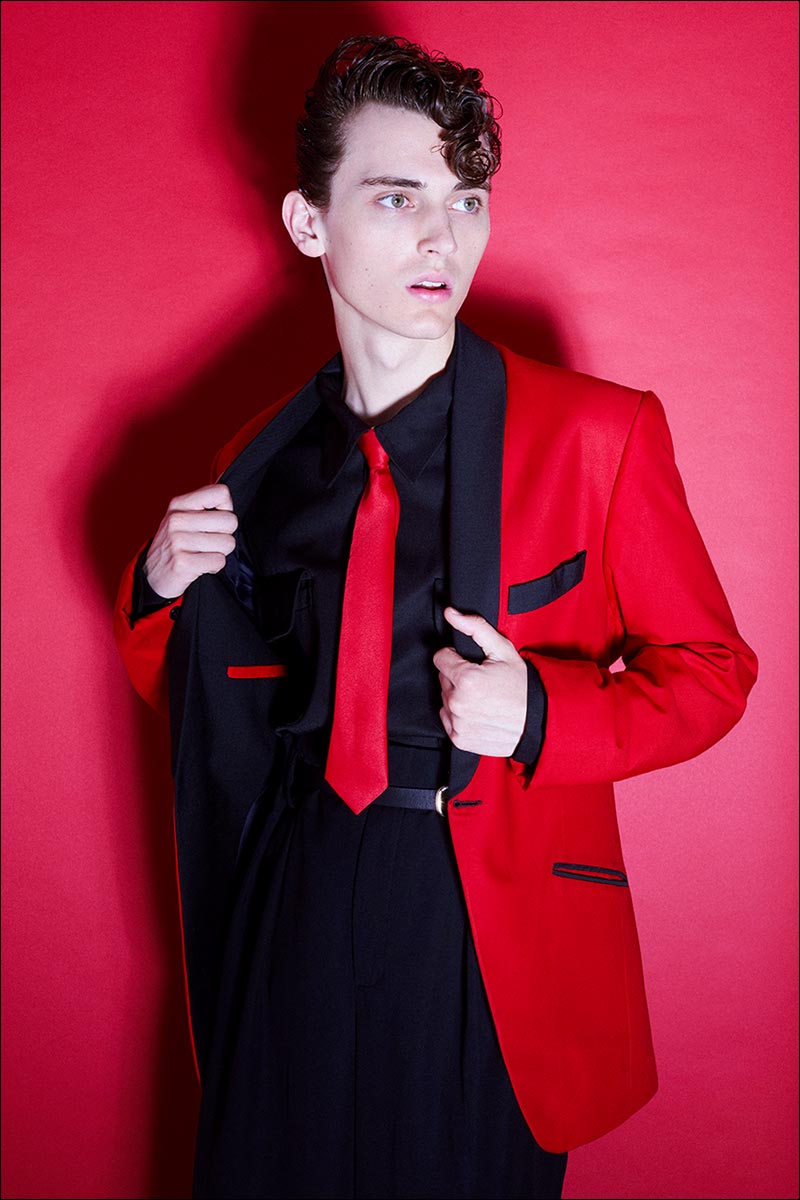 FAVORITE PHOTOGRAPHER? Definitely Alexander Thompson.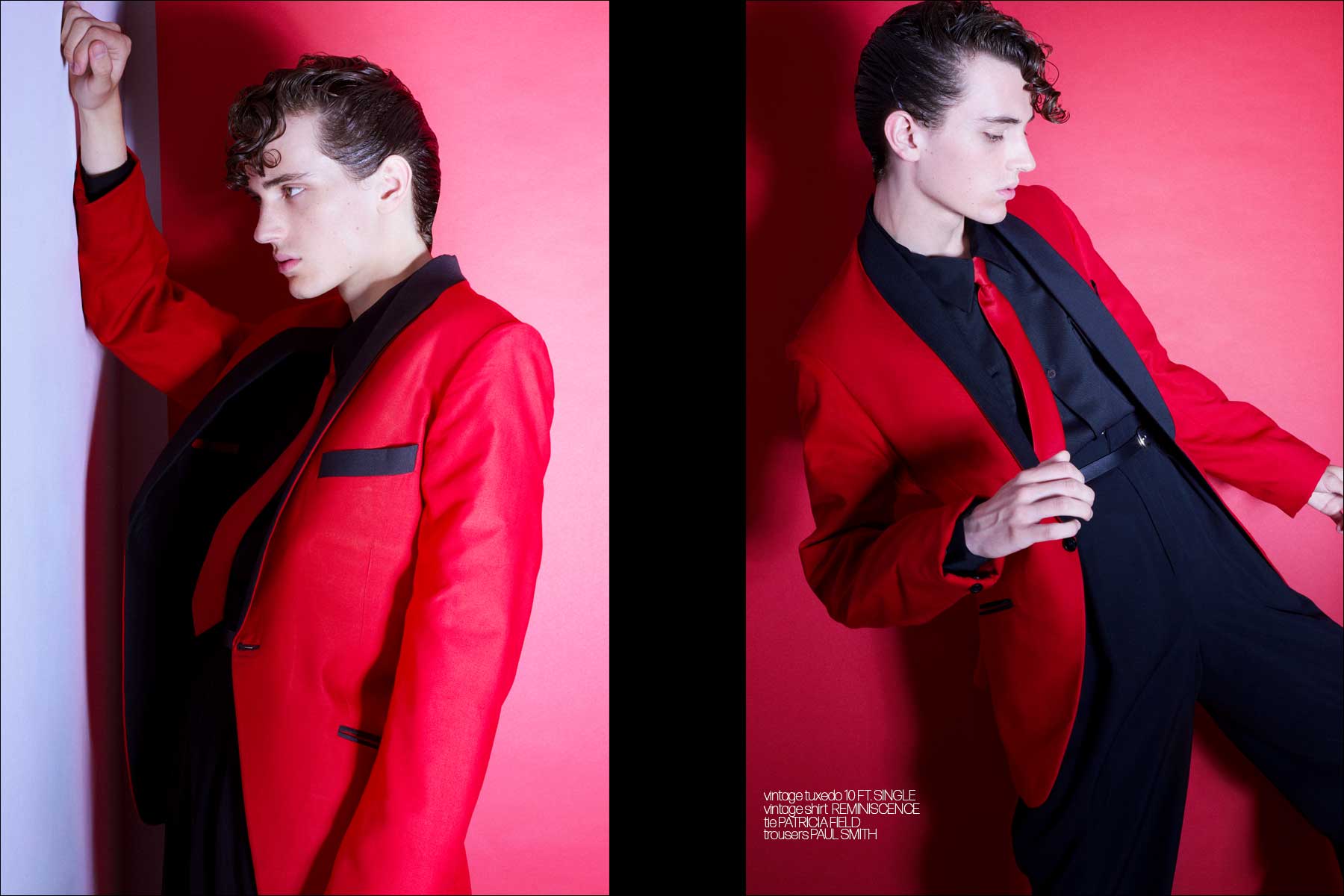 FAVORITE MODEL? Wyatt and Fletcher Shears.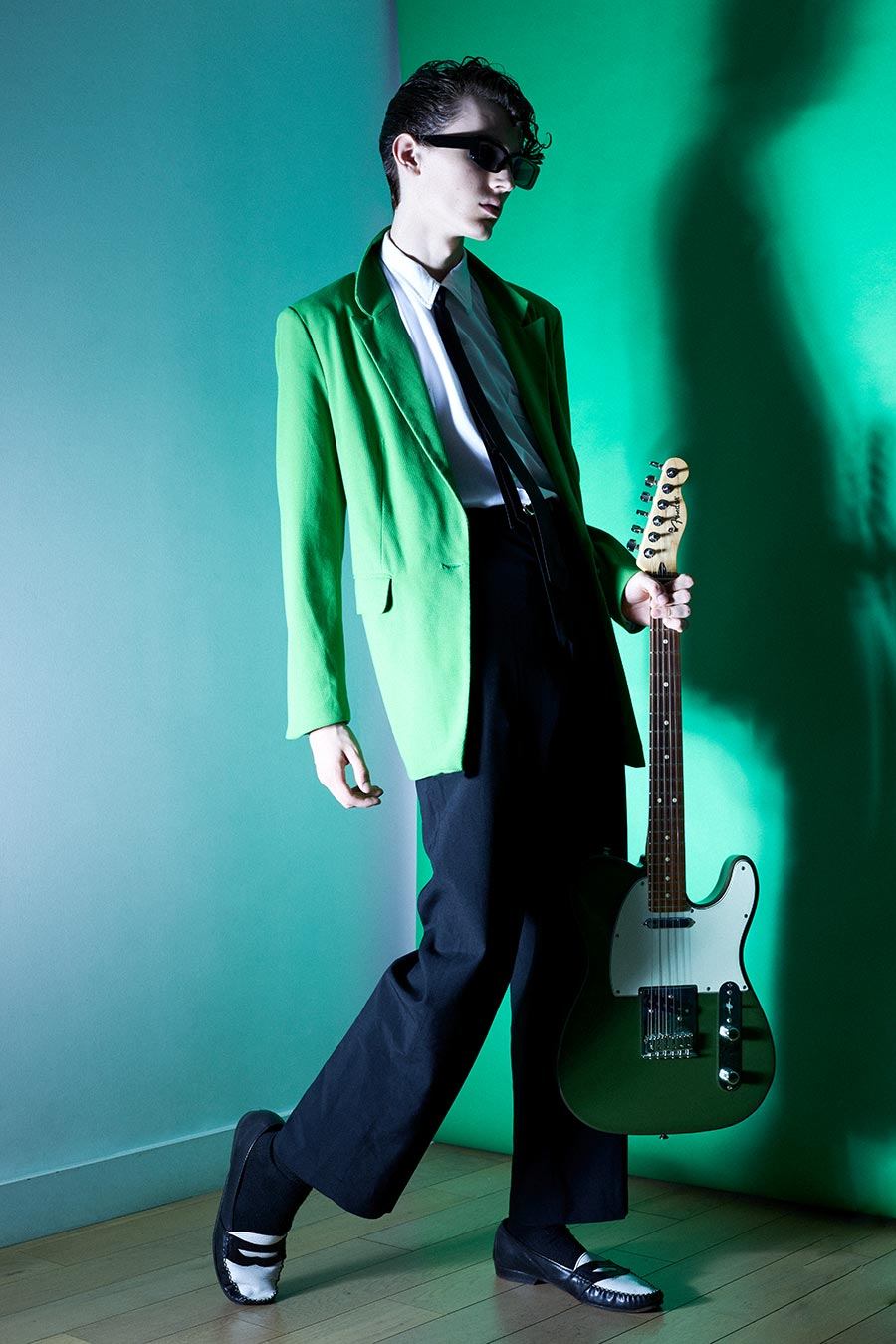 FAVORITE DESIGNER/LABEL? Vivienne Westwood.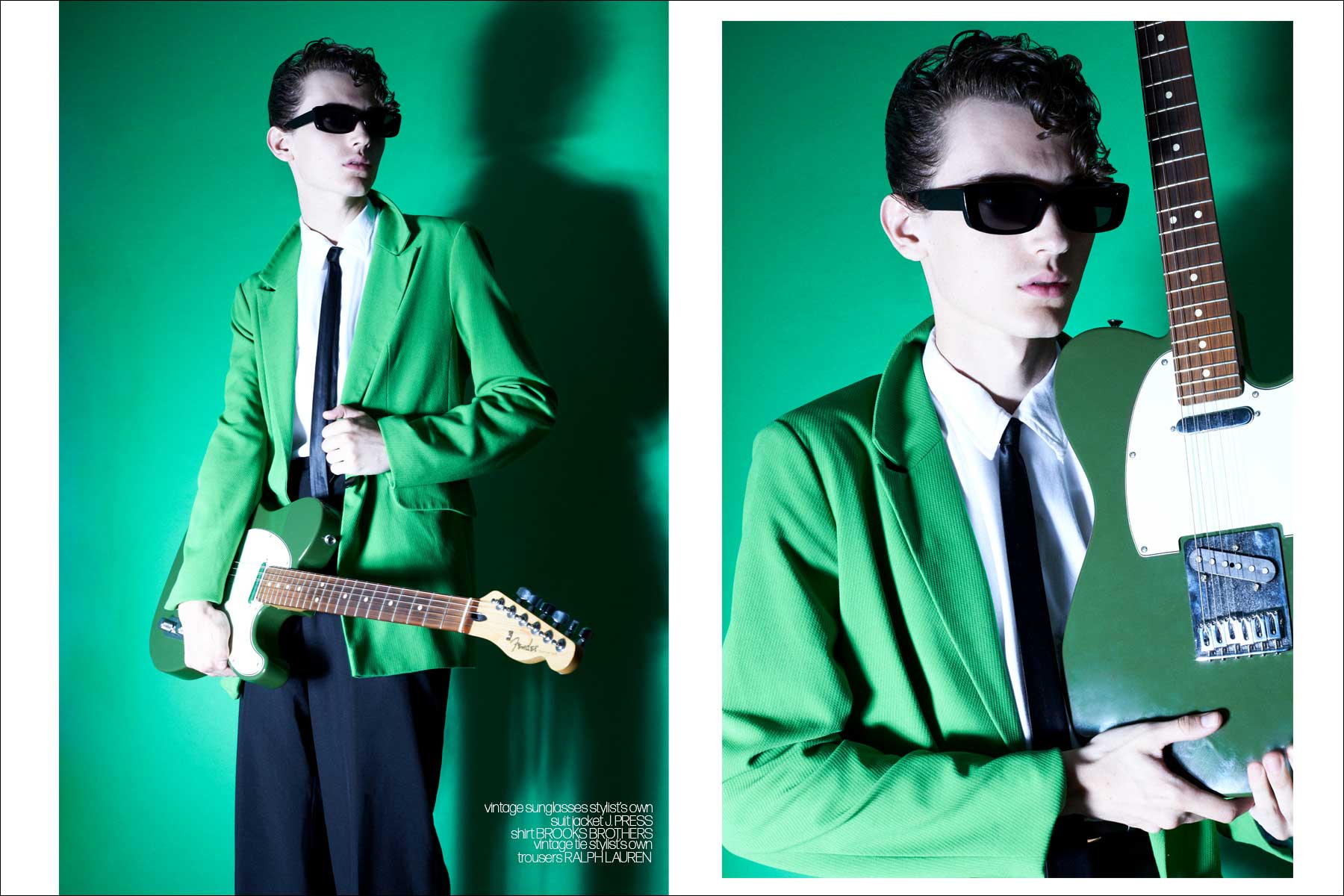 DREAM CAMPAIGN? 
I guess just anything fashion related that I enjoy wearing.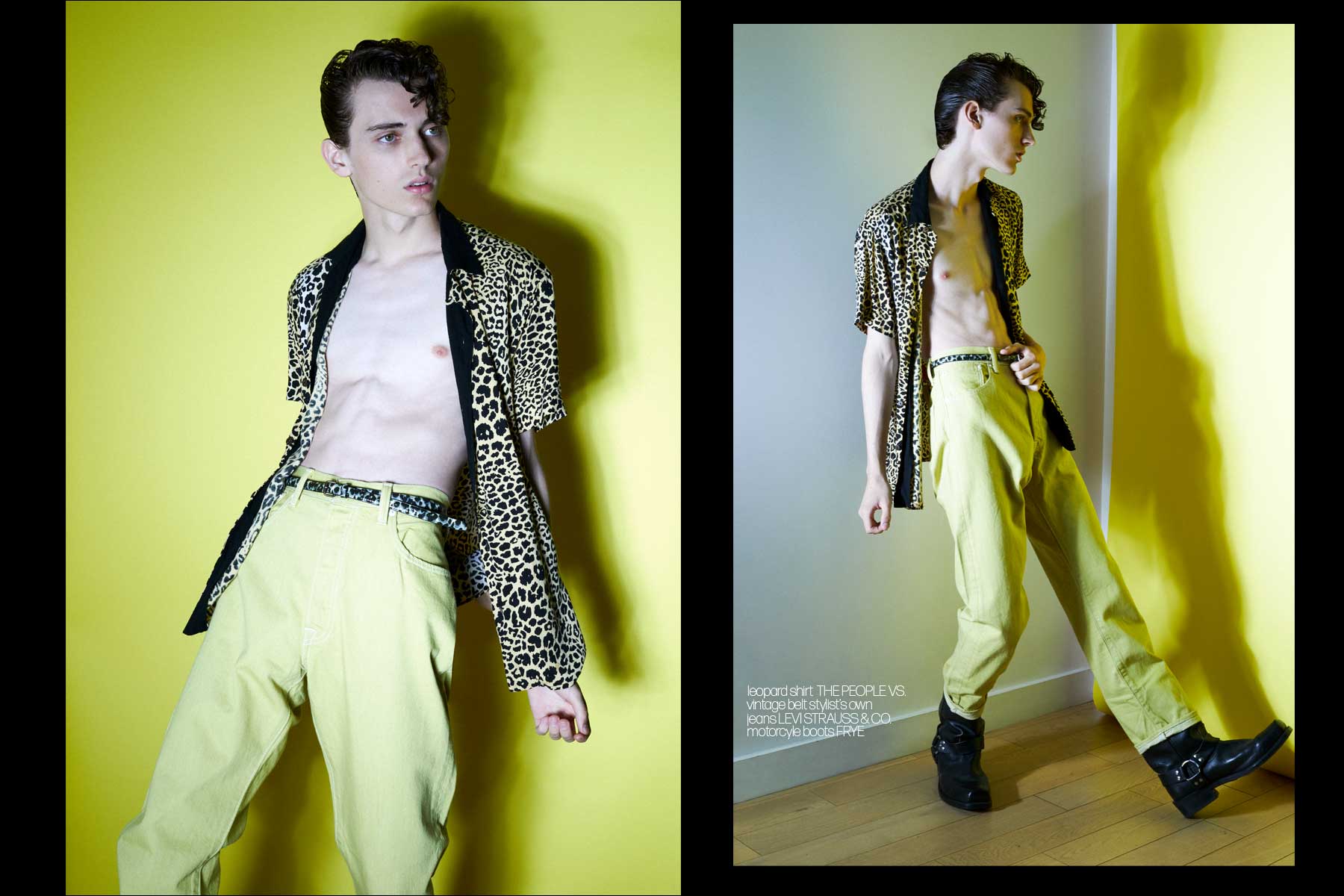 DESCRIBE YOUR STYLE/LOOK? I try to dress for my own comfort and not care too much about how it looks but I guess it does happen to be a tad grunge.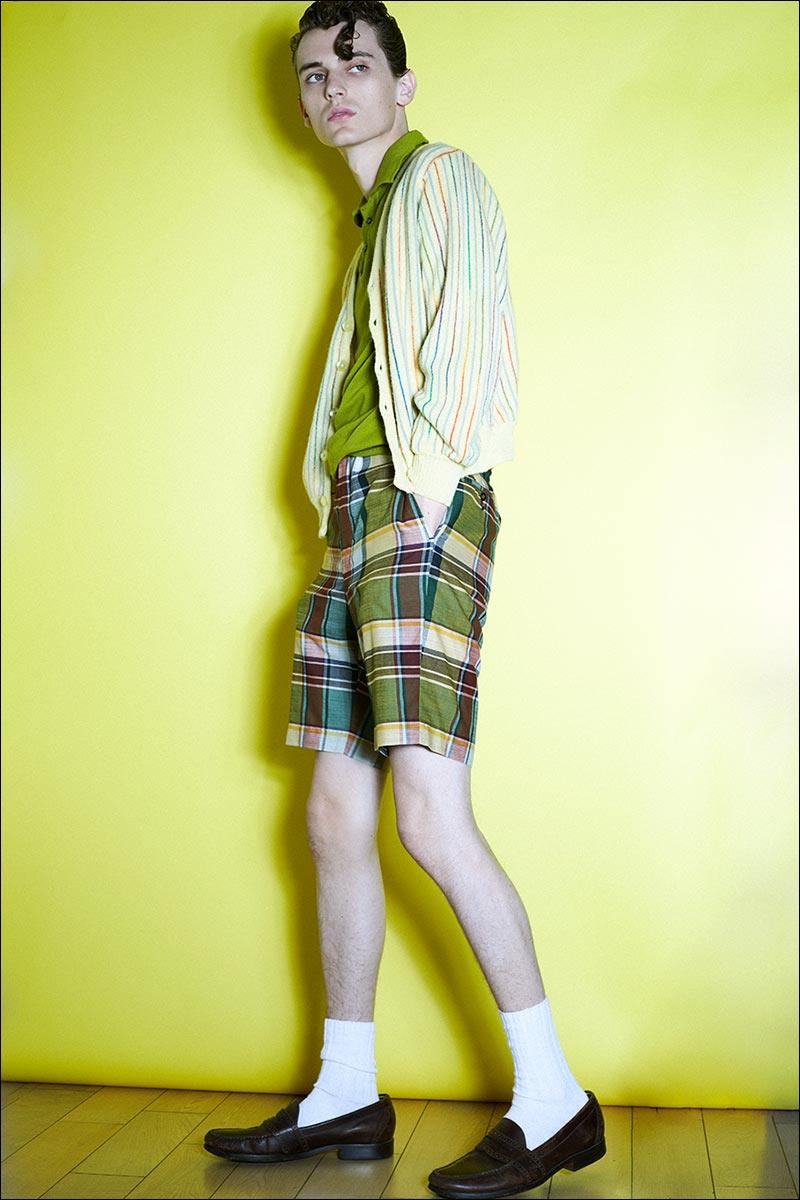 FAVORITE MUSICIAN/BAND? Black Midi.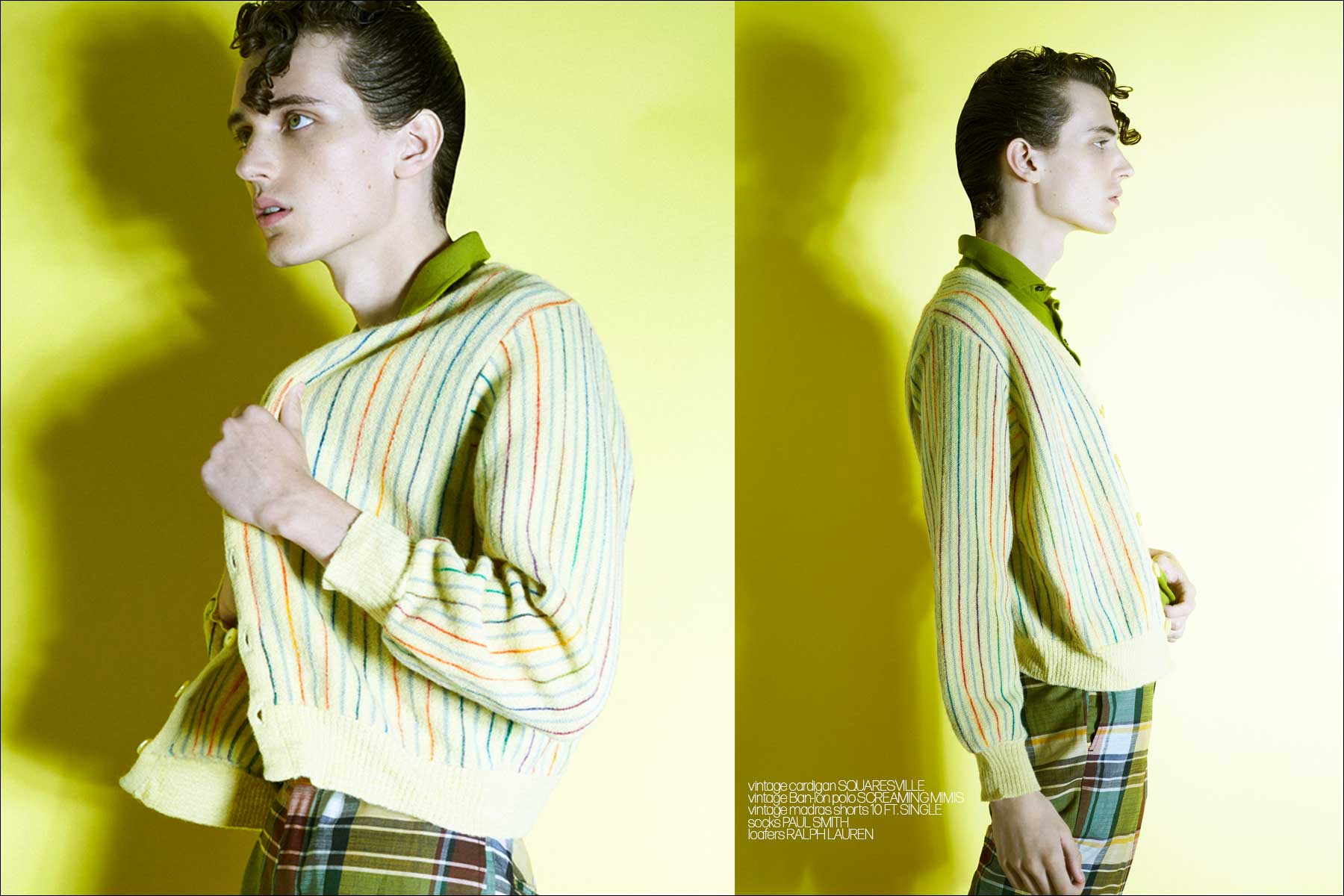 FAVORITE SONG OF THE MOMENT? Slow (Loud) by Black Midi.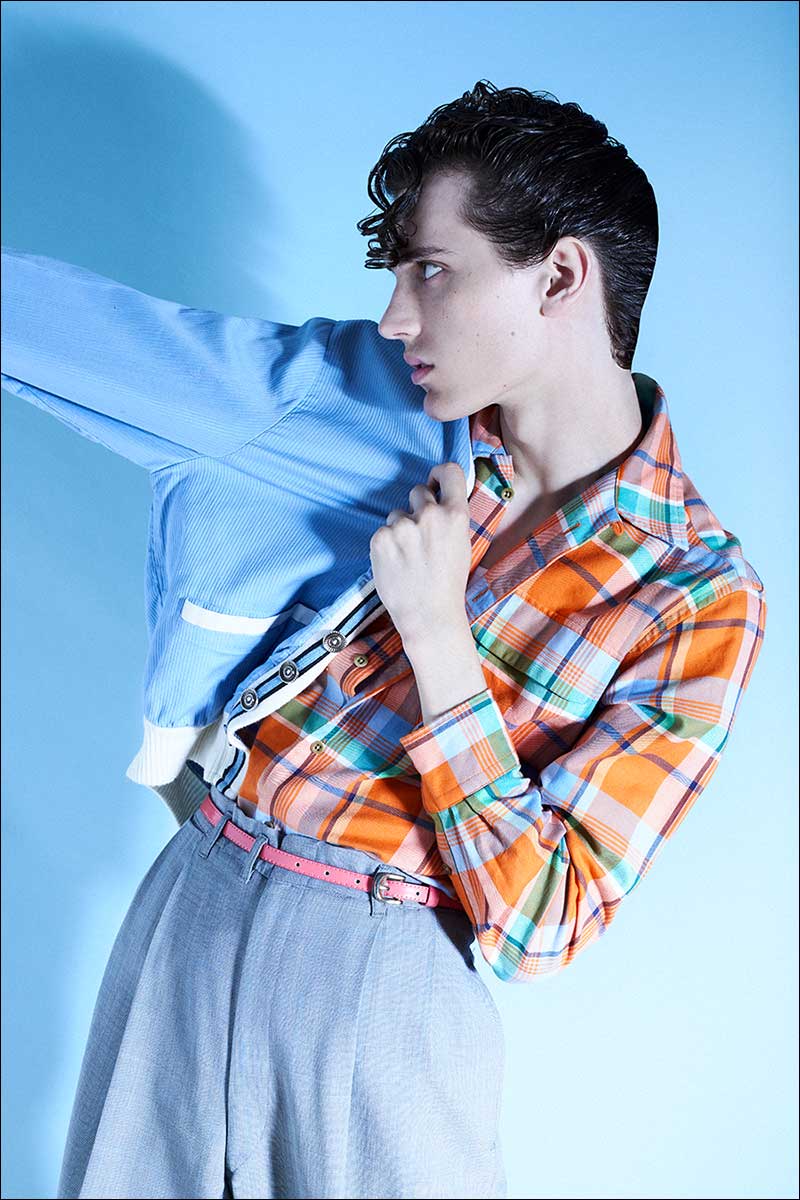 INTERESTS BESIDES MODELING? Art and animation.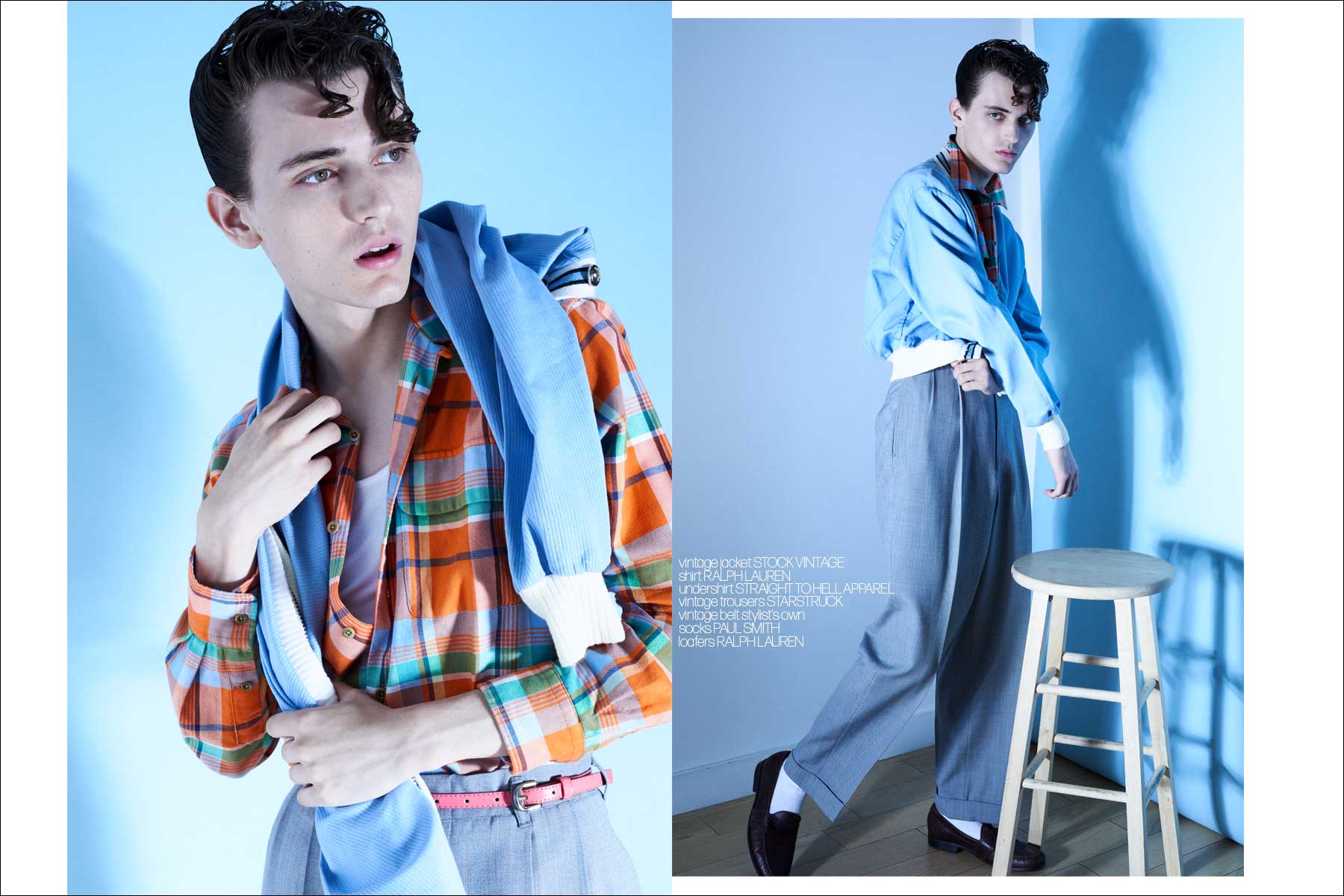 GF? BF? Currently single and happy about it.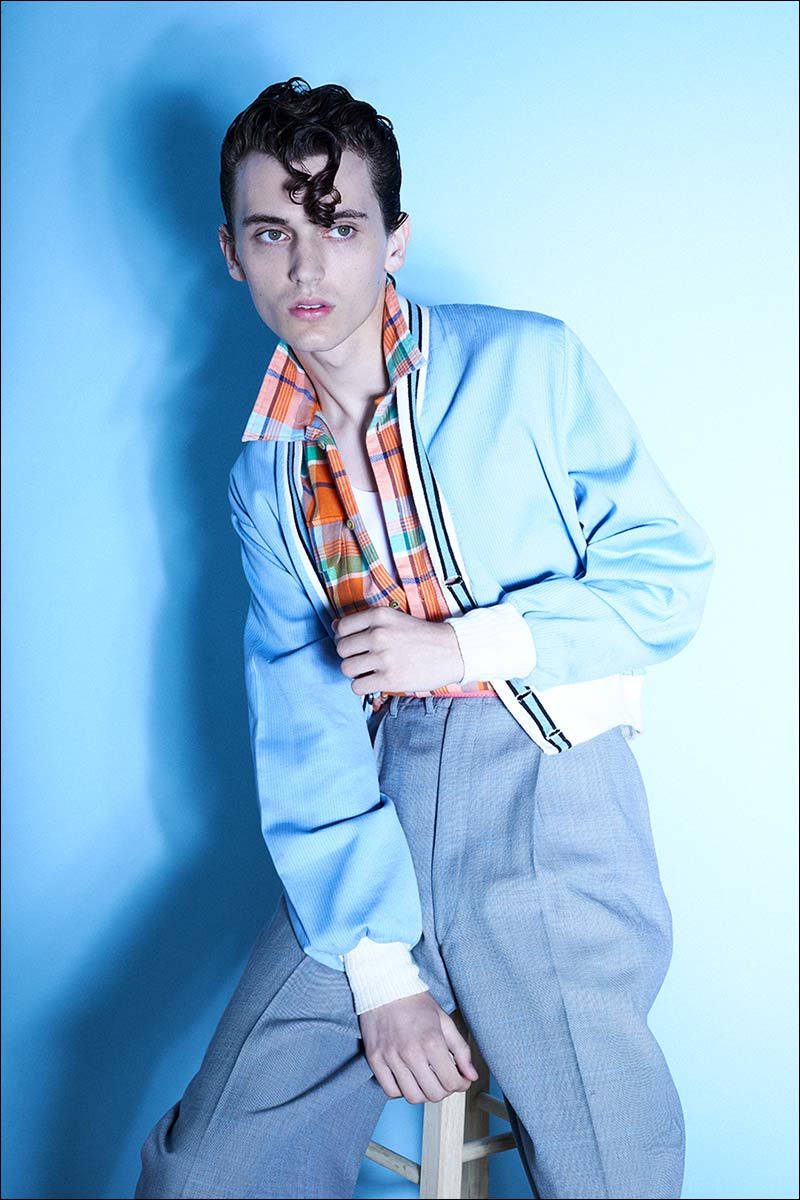 WHAT'S NEXT FOR YOU? Just continuing my art and taking up opportunities for modeling.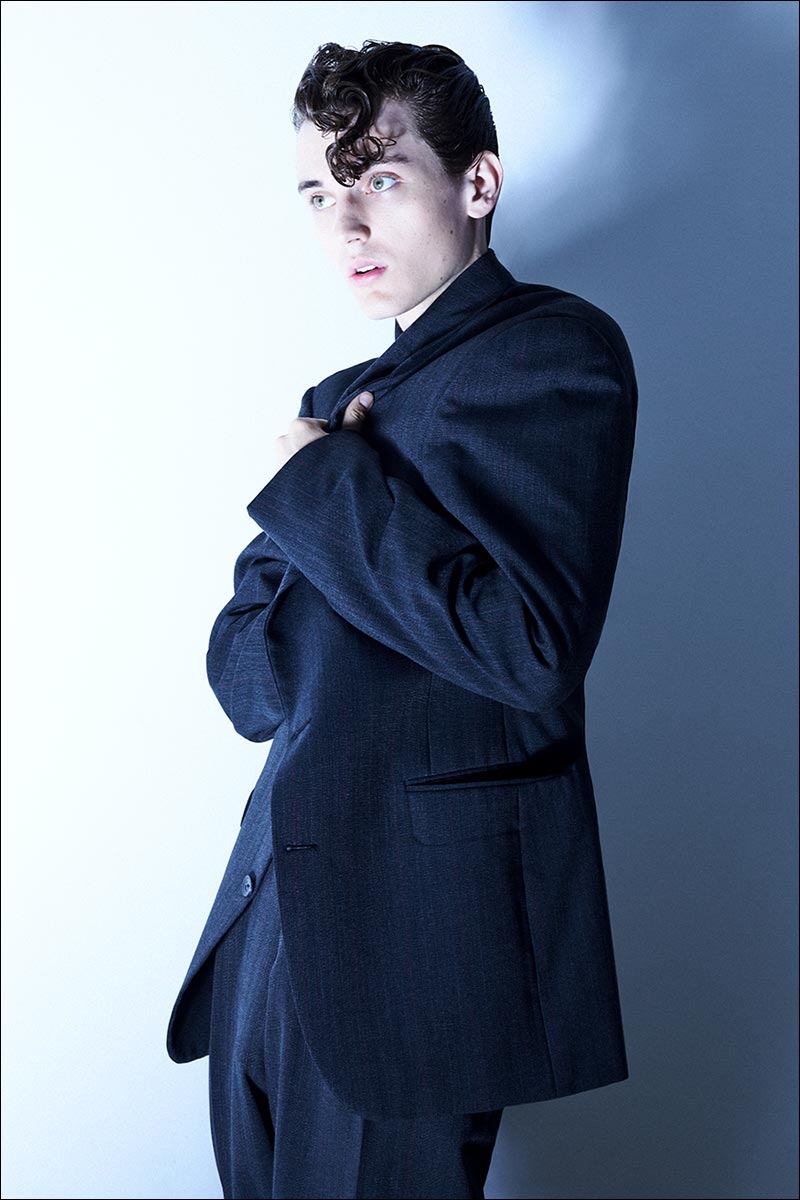 Photography & menswear styling Alexander Thompson. Photographed in New York City.