MODEL Q&A
MILTON AMI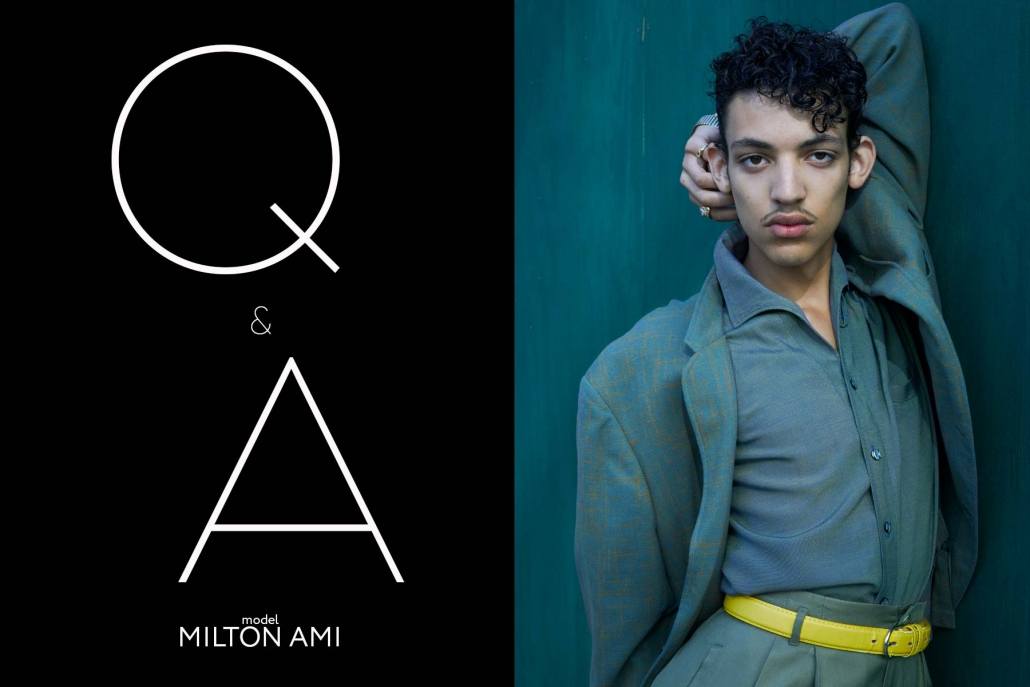 UNION MODEL MANAGEMENT
Pronoun THEY/HE
Height 6′ 1.5″
Hair BROWN
Eyes BROWN
Chest 32″
Waist 26″
Inseam 33″
Suit 36L"
Shoe 11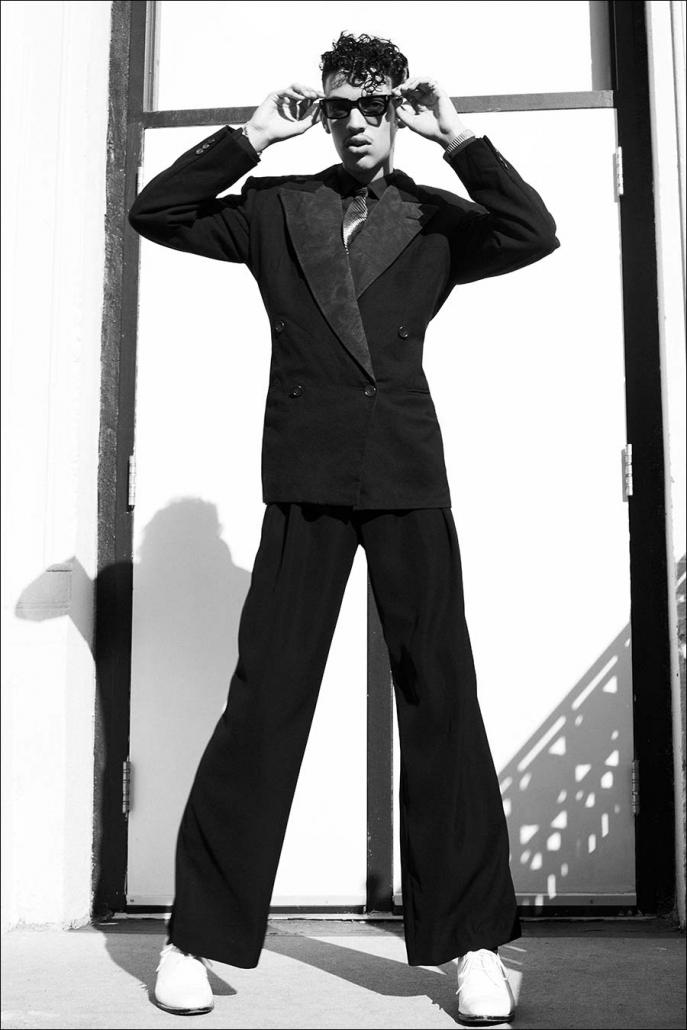 AGE? 19.
HOMETOWN? Las Vegas, Nevada.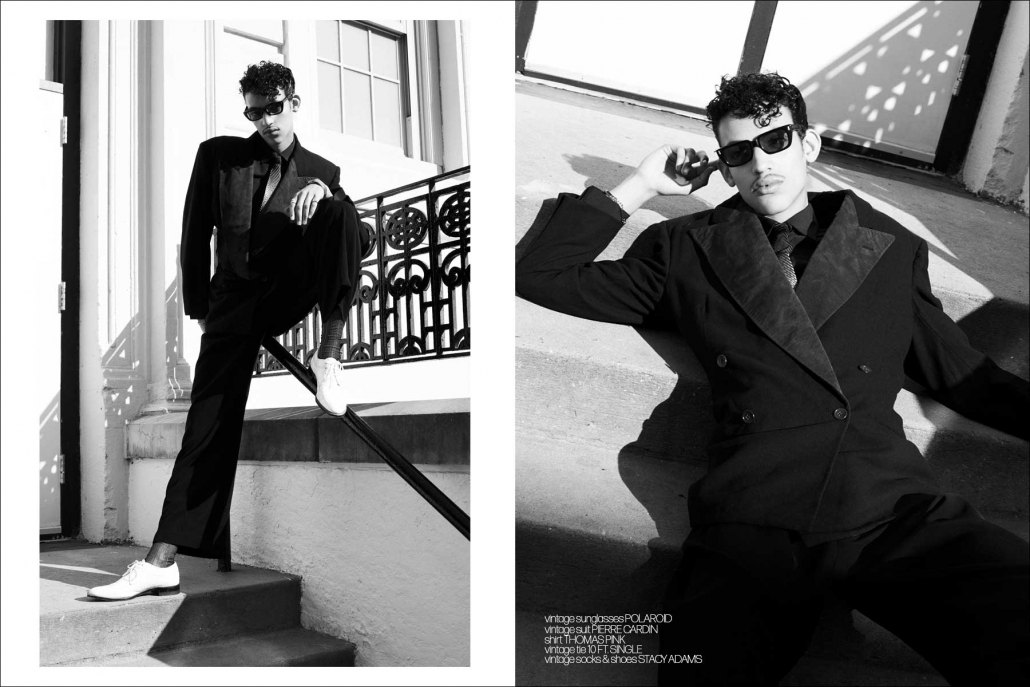 ARE YOU IN SCHOOL? Not for the time being.
HOW DID YOU GET INTO MODELING? I got scouted by my mother agent, Jahn Hall from Union Management.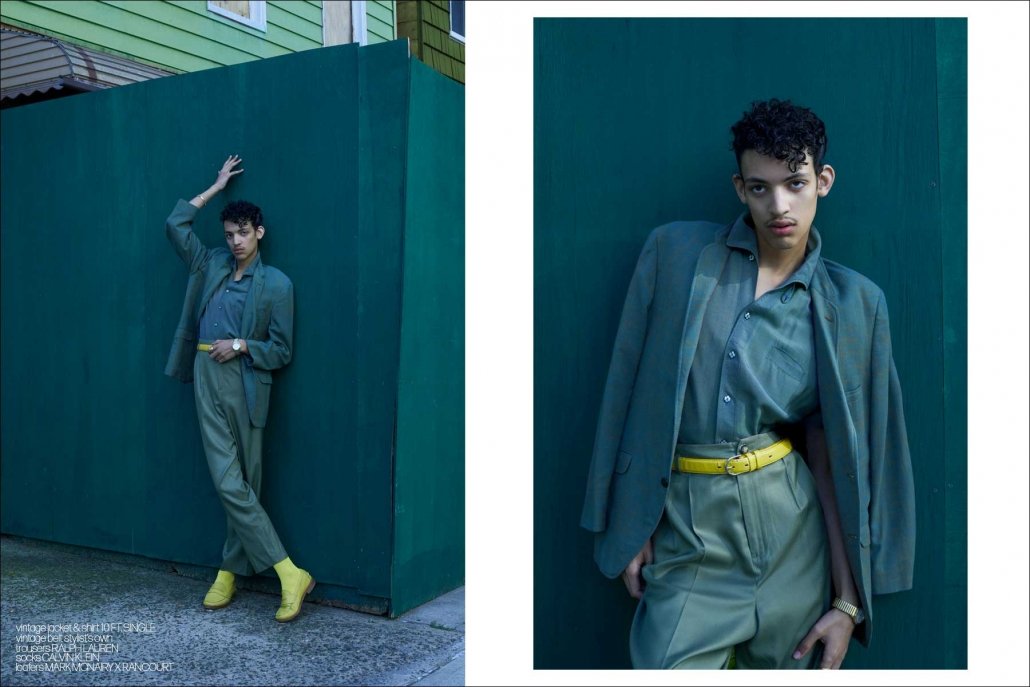 FIRST MODELING JOB? LUAR SS 23 show.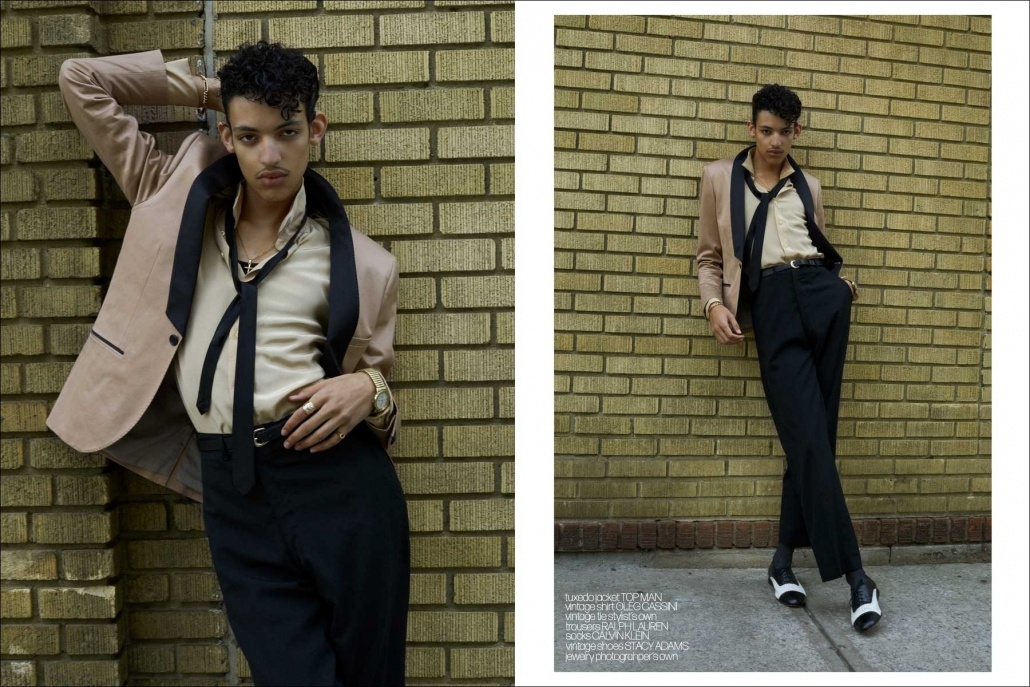 FAVORITE PART OF BEING A MODEL? Probably the sheer amount of people I get to meet because of it. Whether it be other models and photographers or casting agents and the hair team, I truly have made connections everywhere.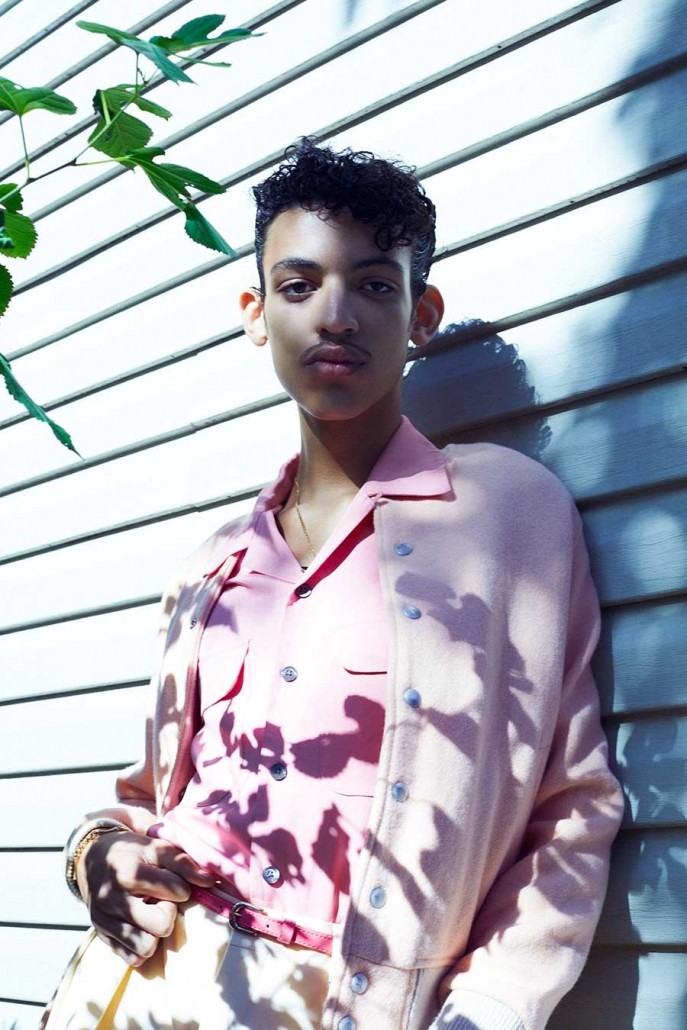 WORSE PART OF BEING A MODEL? I'd say the unpredictability. You just never know where or when things are going to happen until they are happening.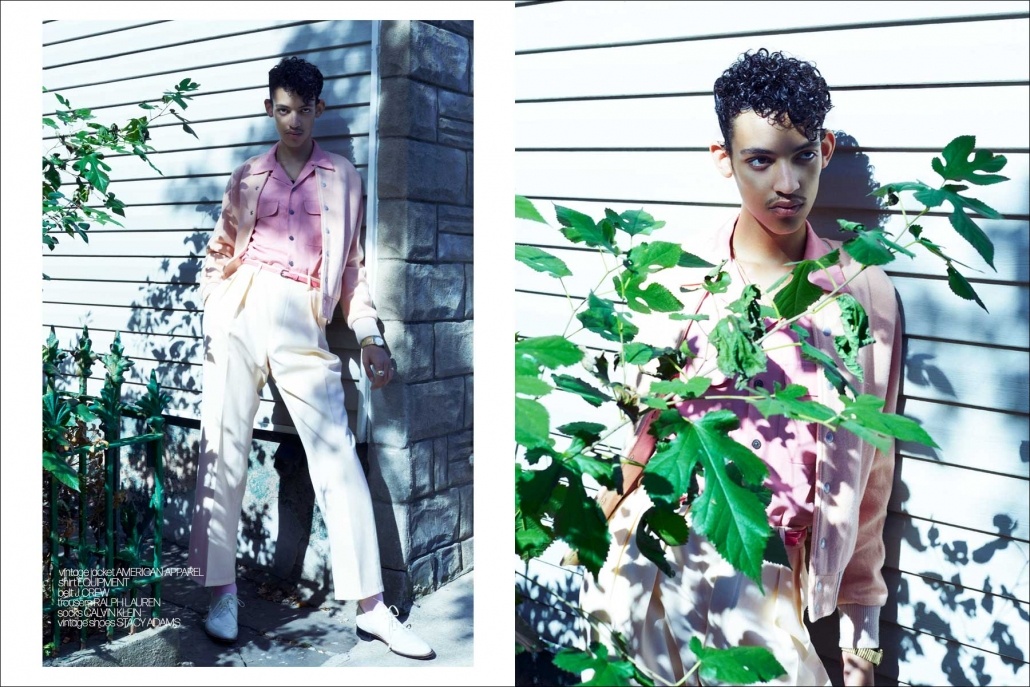 FAVORITE PHOTOGRAPHER? Myles Loftin is up there for sure.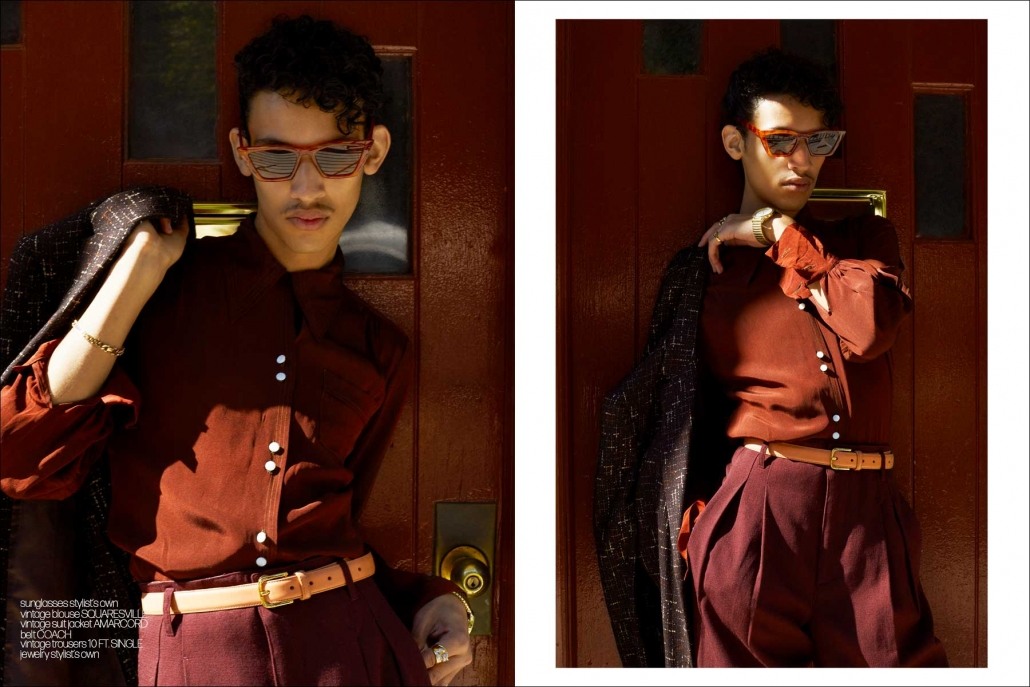 FAVORITE MODEL? I hardly can pick one. Adut Akech, Anok Yai, and Aweng Chuol are all big favorites of mine.
FAVORITE DESIGNER/LABEL? I have many dreams of Blumarine and Diesel.
DREAM CAMPAIGN? Definitely Diesel.
DESCRIBE YOUR STYLE/LOOK? I like to keep an androgynous vibe going. The duality of a mustached curly-haired boy with a tiny shirt on and his waist snatched is something I try to embody every day.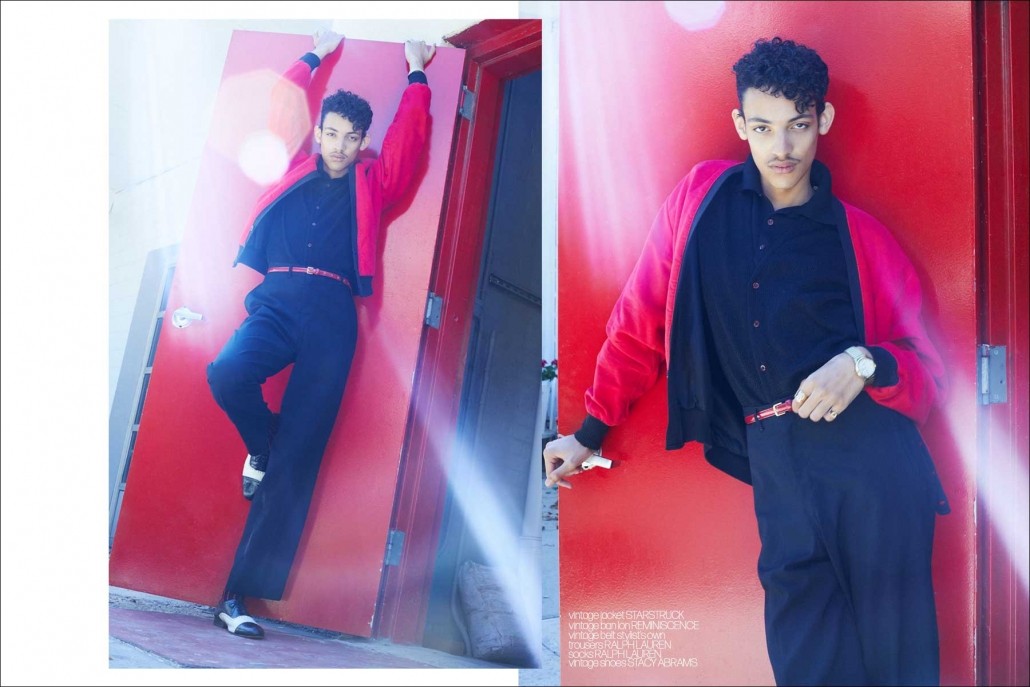 FAVORITE MUSICIAN/BAND? My favorite artist of all time is SZA.
FAVORITE SONG OF THE MOMENT? "Stressed" by Doechii.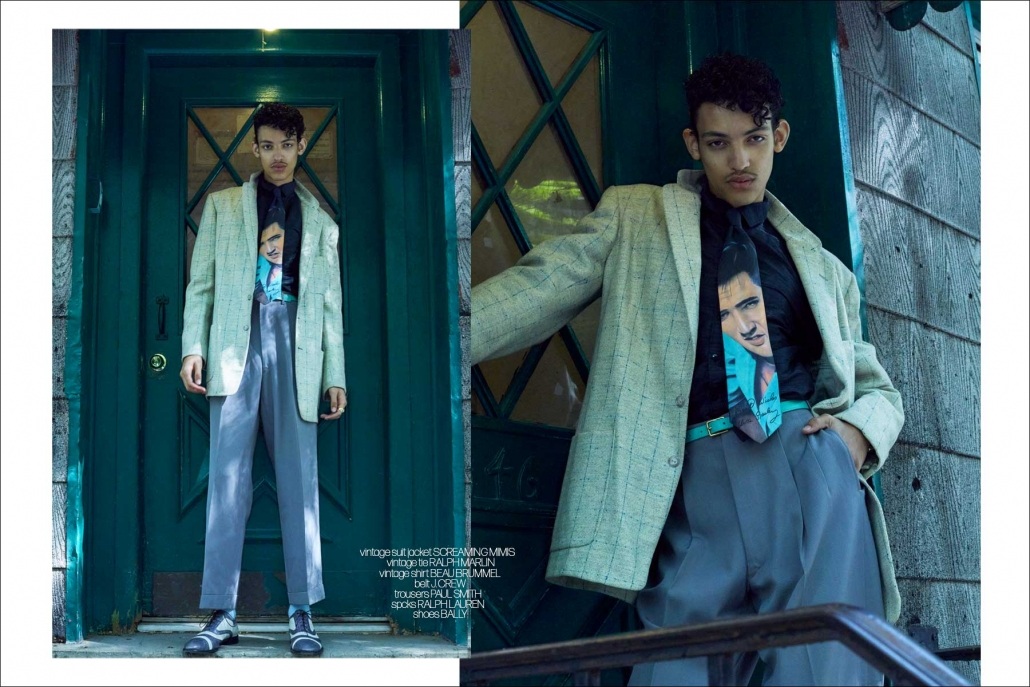 INTERESTS BESIDES MODELING? I have a lot of interest in creative design as well as the PR side of fashion. I do a lot of video game playing in my free time as well.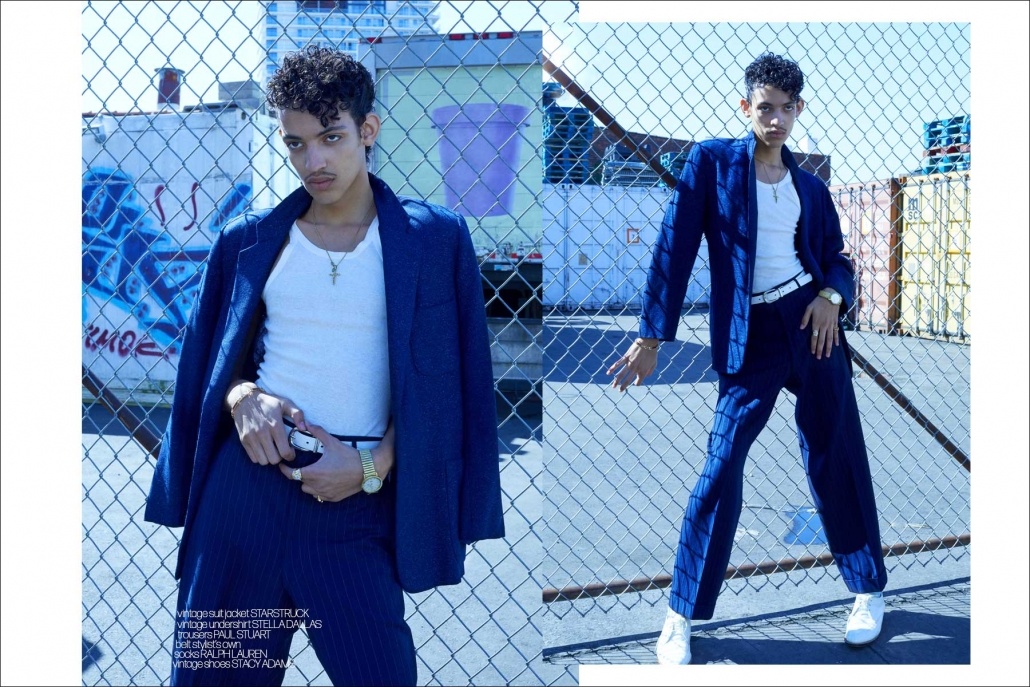 GF? BF? Single and not too mad about it.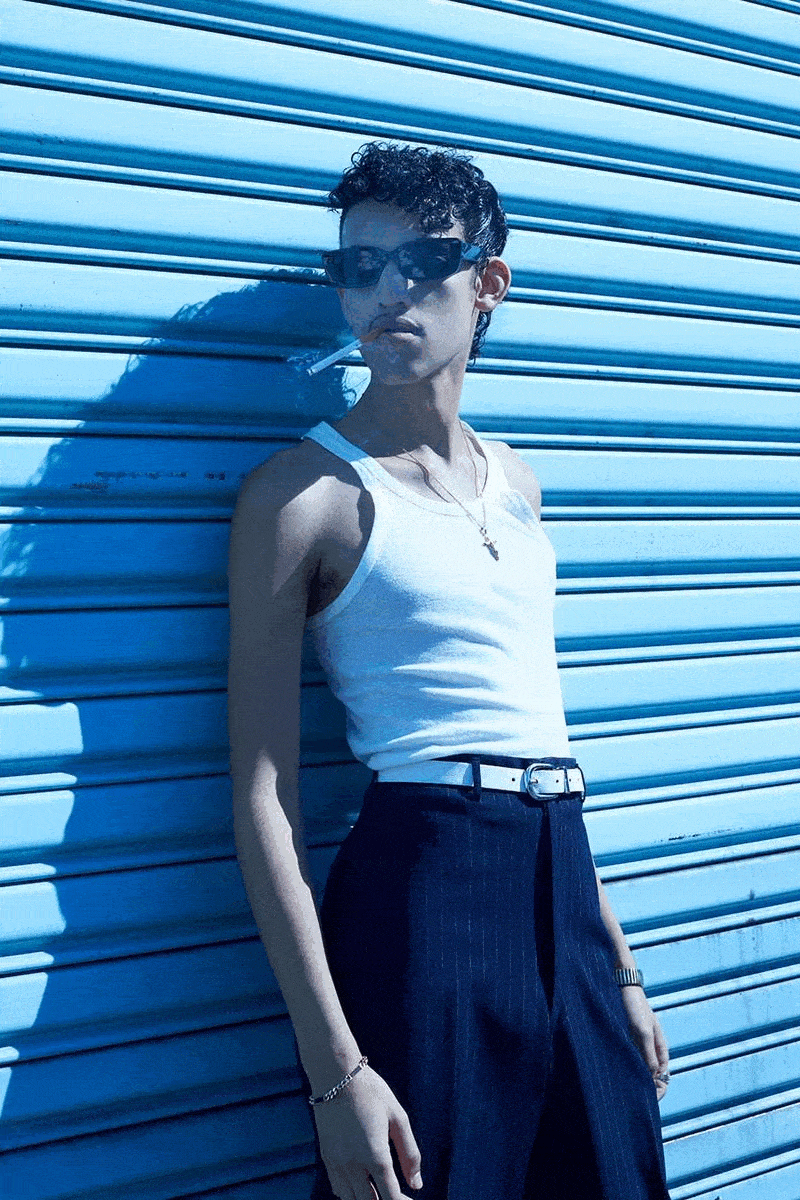 WHAT'S NEXT FOR YOU? Well, I just booked my first editorial ever with T Magazine which I'm very excited about. This next fashion week season is also going to be a big one for me. Just going to keep working hard and manifesting harder.
Photography & menswear styling Alexander Thompson. Photographed in New York City.