GIRL SKIN
SHADE IS ON THE OTHER SIDE
GIRL SKIN is a Brooklyn based band of 6 creative, beautiful and talented twenty somethings. Onstage and in photographs, the line-up is usually dressed in their signature all black and yellow color combinations. Founder and lead singer/songwriter, Sid Simons is the core of the band, the ring leader. He's a sweet natured, handsome and slim individual who gets photographed a lot, perhaps because he looks like he might have run away to be in the Rolling Stones. His younger brother, Stanley Simons, is a model as well as a very talented, up-and-coming actor; believe us, we've seen his reel. Sophie Cozine, Sid's childhood friend, sings beautiful backup vocals, always complimenting Sid's dreamy vocals. Ruby Wang is a very gifted violinist, adding enticing accompaniments to the GIRL SKIN songs. Wyatt Mones plays electric guitar for the band, all while looking like a 1970s rock 'n' roll superstar onstage. And Noah Boling is GIRL SKIN's drummer, a very friendly male model who we've seen many times backstage at fashion shows.
Shade is on the other side is the band's much anticipated debut album on Jullian Records. What the band has given us is both strong and sweet. These young musicians take us back in time to a nostalgic, 1960s influenced journey that's a mixture of folk and rock. However, this is far from a retro band. The GIRL SKIN sound and vision is their own. Just take a listen to this record and you'll see what we mean. This is a trip that we'll be taking over and over again, as we're confident that they'll be around for a long time. A very long time. Read our interview below with Sid Simons. Photography Alexander Thompson.
https://www.girlskinmusic.com/
https://www.instagram.com/girlskin__/
https://girlskin.bandcamp.com/
PONYBOY:  GIRL SKIN is a unique name for a band.
GIRL SKIN:  Well, it's the most beautiful thing on the planet, so I thought, I want my band to be named after the most beautiful thing on the planet.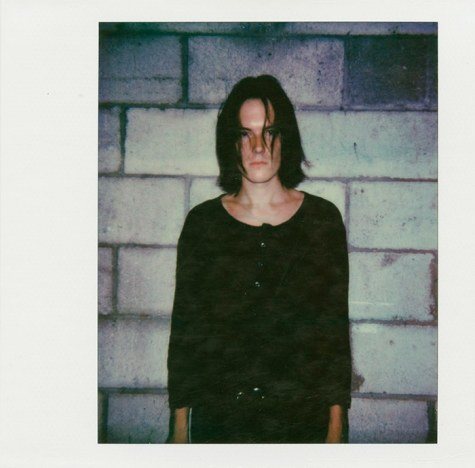 PONYBOY:   The debut album, Shade is on the other side, is truly spectacular in so many ways. It's so soft and dreamy, a dream we really never want to wake up from. We seriously have it on repeat. Tell us how long you've been working on this beauty of an album.
GIRL SKIN:   I've been working on this album on and off for about 2 and a half years. Most of my time was dedicated to another band I was in (Beechwood), so whenever I got a break from touring and what not, I would work on the GIRL SKIN album.
PONYBOY:   The album sounds like something from the late 1960s. There's a lot of elements and depth to the record. Where do you get your inspiration to make such beautiful music? Are there certain bands/musicians that influence you when creating songs?
GIRL SKIN:   Yeah, definitely, I mean my influences are constantly changing. If you asked me what my favourite band was a week from now, it might be a completely different answer than what I'd give you right now. But the couple of artists that I've always loved from a kid until now are The Beatles, The Velvet Underground, Sparklehorse, The Small faces, Leonard Cohen, and tons more…
PONYBOY:   Six band members are a full house. However, it all really seems to make sense when you see the ensemble performing together on a stage. Everyone really plays their part and it all comes together in such an excellent way. How did you all meet?
GIRL SKIN:   Well, Stan's my brother, so I've known him for a while. Sophie and I grew up together. We went to the same middle school and high school and lived down the street from each other as kids. Wyatt and I met while working at Berlin, which is a venue/bar in the Lower East Side. He was the sound guy and I was the bar back. Ruby and I met when I was engineering a session for my girlfriend's music and she wanted to play violin on one of her songs. I think they met on instagram, not sure though. Anyway, Ruby and I became good friends after that and started working on music and recording a lot together. Noah and I met through a mutual friend and we were actually looking for a drummer at the time, so we asked him to drop by when we were practicing one day. And he jumped behind the kit and picked all the songs up really quick. It was like he knew the songs already.
PONYBOY:   Tell us your musical background? We first met you in the band Beechwood.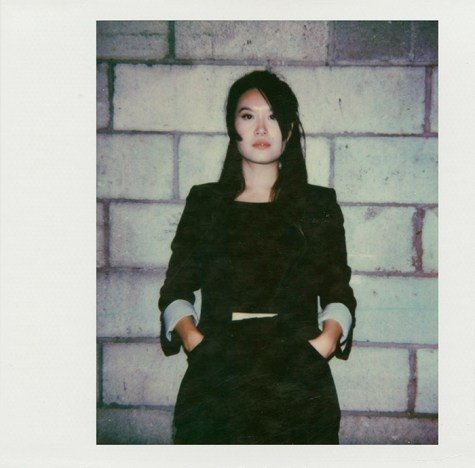 GIRL SKIN:   Yeah, so I first started playing guitar and writing songs when I was living in Shanghai, China. My dad got offered a job there so the whole family moved and after 2 years we moved back to upstate NY. I started playing in a couple different bands and then I moved to Brooklyn, and that's when I met Beechwood and started playing with them. I then slowly started working on the songs that would soon fall under the name GIRL SKIN.
PONYBOY:   Well, you're a dynamic and essential member of Beechwood. However, GIRL SKIN really seems like your calling, especially after seeing you perform onstage. And you're also involved with Foster James? How do you juggle all of these musical projects?
GIRL SKIN:   Finding the time for all of them is definitely hard and something I've always struggled with. But, GIRL SKIN has been my main focus for about a year now and will be for a long time coming. Also, Foster James is just Allie, she writes and sings all her own songs. I just help her out with producing and engineering sometimes. I did write a song called "Where did your truth go" that she sang on though.
PONYBOY:   Your brother, Stan, is in the band. Did you guys play music growing up together?
GIRL SKIN:   No, we actually never played music growing up together. We both started a little late. I started playing guitar at 16 and he started when he was 17.
PONYBOY:   We read that you recorded this album in a bedroom. Wow! How does something this beautiful and slick come from the simplicity of that? Or perhaps that's the underlying beauty of it all?
GIRL SKIN:    Yeah, well, I was just so sick of all the completely overproduced music that's out there, and that's been out there for a while. I just wanted to make something that was stripped down, bare bones and just the song itself. One microphone in a bedroom.
PONYBOY:   That's amazing. Who writes the lyrics?
GIRL SKIN:    I usually write them. There's one song on the album called "Soft Gun" that Stan and I both wrote the lyrics to. And also another song called "Forever & Always", Isa Tineo and I wrote together.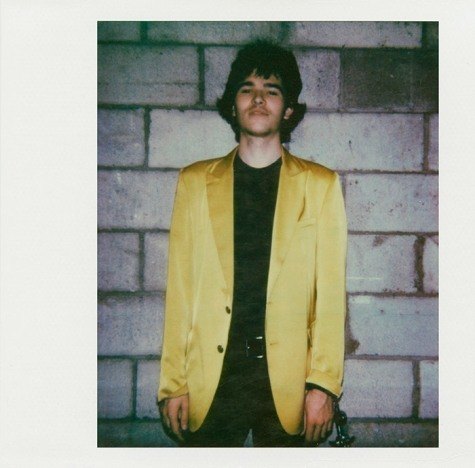 PONYBOY:   A unique quality that we've noticed with GIRL SKIN songs is that they may start in a certain direction, and then halfway through, will take the listener on an unexpected, different journey. This transition takes place magnificently, especially since it appears to be somewhat effortless. This is no easy fete and screams of perhaps a more seasoned, experienced musician. You're all in your 20s. How does this collaborative effort happen?
GIRL SKIN:    Yeah, well, you just said it yourself, it's about taking yourself and the listener on a journey. You know if  I'm writing a song and it takes a bit of a turn and gets more intense or more emotional lyrically, well then I would want to reflect that musically too, even if it is a complete drastic change.
PONYBOY:   "Darling" is a spectacular song. It's definitely our favorite. We love the name and it takes us somewhere else (which we really need at this time!). Again, halfway through this song, a listener is taken to a place of surreal happiness. Tell us about this song, we need to know. It has so many layers.  It seems destined for movie soundtracks. How did this gem of a song come together?
GIRL SKIN:   Ha. Thanks a lot. This song is about my girlfriend and she's a bit older than me, and in the early days of our relationship it seemed like a problem. So it's the only way I could think to tell her it wasn't gonna be an issue, to write her a song. She's my darling.
PONYBOY:   Allie definitely is a darling. "You're a Freak" is another favorite of ours. It gives off a hint of Velvet Underground/Jesus and Mary Chain vibes to us. What's behind the meaning of the song? Where did the kids talking in the beginning come from?
GIRL SKIN:   Yeah, the song is a celebration for all of the beautiful freaks and gorgeous outsiders out there. I was recording the song in the summer and I had my windows open and a couple of kids were laughing and playing just outside. As I played the song on my speakers while hearing the kids out the window it almost sounded like they were in the song already. So I stuck a microphone out my window and pressed record. Let's hope these kids don't sue me one day. Ha, ha!
PONYBOY:   Yeah, let's hope not! "She Said" makes us want to jump in a convertible and speed up and down the Pacific Coast Highway, listening to it on full blast. We don't know exactly why. And the violin is SO beautiful in the beginning (great job Ruby!). The song transcends, escalating throughout in such a smooth and graceful way. What inspired this song?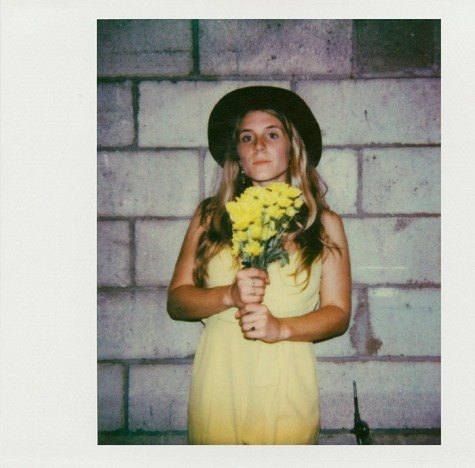 GIRL SKIN:   That song kind of started off as an experiment. I wanted to take something really simple and fragile in the beginning and then just build and build and build and build until it's huge and strong and then knock it all down, turn it into something else, all while still using the same repetitive chords.
PONYBOY:   It's really an incredible song. "Star" is so soft, such a beautiful, simple ballad. We love it. Is this just you singing and playing solo?
GIRL SKIN:   Yeah, I was a little iffy about having that song on the record, just because it's the most vulnerable I've ever been in a song and it's also just my guitar and voice. So it's a little daunting having that song out in the world. But I'm glad it's on the record. It's a different pace and feeling to the other songs.
PONYBOY:   We're glad you put it on, as others are as well we're sure. Where did the visual idea of the yellow/black color concept for GIRL SKIN come from? It's striking.
GIRL SKIN:   I've always thought it's just as important to see music as much as hear it. And the colors, yellow and black, just look like our sound, in my eyes anyway. Plus, they follow us around whenever we go, so we decided to adopt them as our color scheme.
PONYBOY:   Being Ponyboy, we always ask about style. You have such great personal style and know how to wear clothing so well. When we first met you we thought of "Carnaby Street meets Max's Kansas City". Where do you get your clothing from? Who are your style icons?
GIRL SKIN:   I usually just wear my girlfriends clothes. She's got so many clothes and I'm always finding new things in her closet everyday. I've always been into British kinda fashion and style like Paul Weller, Steve Marriott, Pete Doherty and Brian Jones.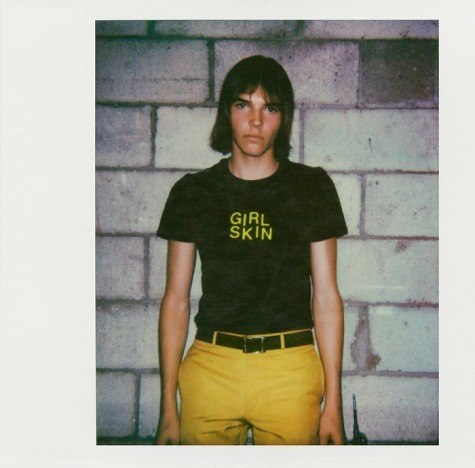 PONYBOY:   The band were slated to play at South by Southwest this year. But, we all know what's happening in the world today with the Coronavirus. Do you have plans to tour throughout the US when things (hopefully) get back to normal?
GIRL SKIN:   Yes, definitely. It's hard to plan ahead because we don't know when all of this will be over. But there will definitely be a tour happening in promotion of the album.
PONYBOY:   Releasing an album and not being able to tour and promote it properly definitely seems like a big challenge, especially a debut album. Why did GIRL SKIN decide to move forward and not hold back for a few months, when things might be a bit easier?
GIRL SKIN:   We did think about holding off for a bit but then we thought, this is something positive we can give to a world that's in mayhem right now. We're hoping this record will bring some joy and life and smiles back into peoples homes. The touring and promoting can hold off for now.
PONYBOY:   It definitely does. Well, there's one thing that we're definitely certain about – the future seems to belong to GIRL SKIN. The band is such a young, collaborative ensemble of brilliant musicians. We're excited to hear anything coming out of the band. Have you started writing more songs for your follow-up album?
GIRL SKIN:   Thank you guys so much. Yes, we've already recorded 5 new songs down in Knoxville, Tennessee, before all this madness happened. So, hopefully we can all get together again soon and have another album recorded for you guys.