AXL VALENTINE
BAD VACATION
Axl Valentine is the lead singer for Bad Vacation, the super-tough rock 'n 'roll band that's making waves on the downtown New York City music scene. With long black dreads and wicked tattoos, this 25-year-old musician looks every inch the rock star, dressed head-to-toe in the most electric rock duds you've ever seen on New York's Lower East Side. But it's not just his appearance that's so entrancing and alluring. His voice and movements on stage clearly prove that he's not just a show pony playing dress-up. This singer has the grit and balls to back up that look. With the release of the band's debut album, Dirty Gritty Pretty, Axl yearns to help reboot the somewhat dwindling rock scene in New York. After watching the band live, we know that if anyone can do it, Bad Vacation can. Check out their new album and see what we mean.
Photography & menswear styling Alexander Thompson.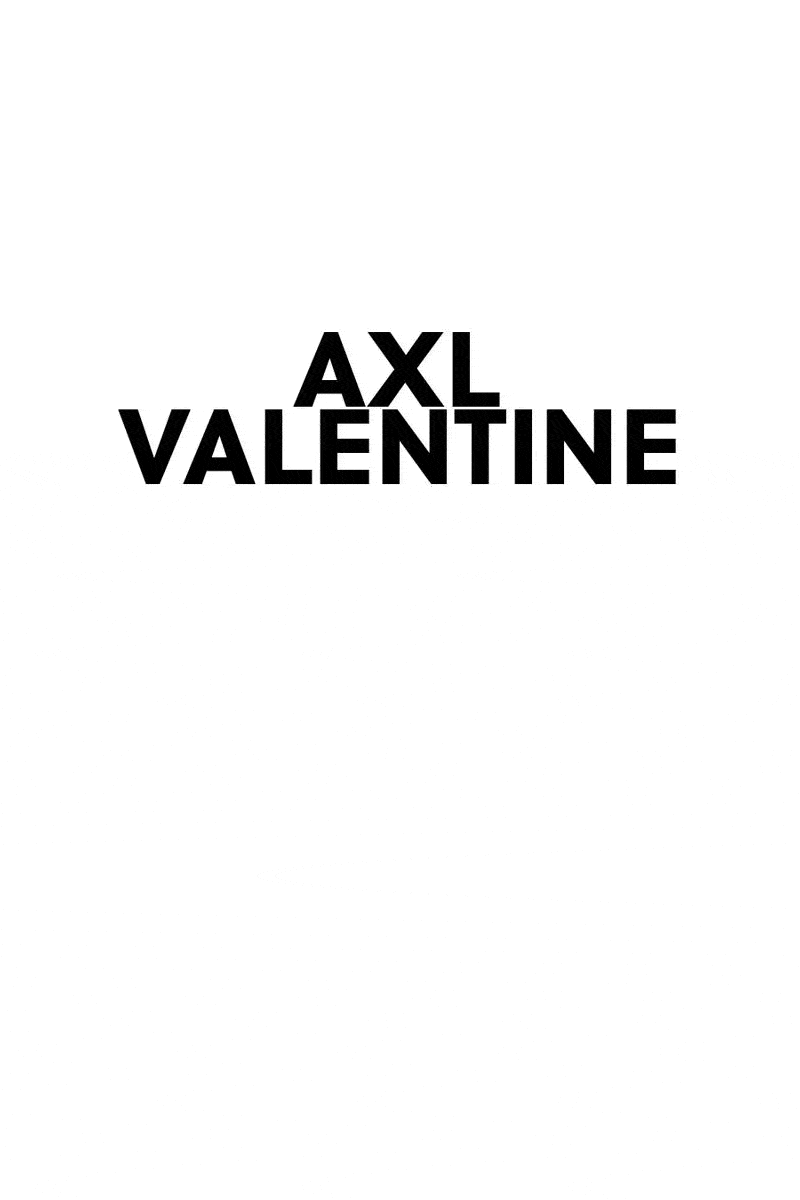 PONYBOY:  Axl, we just love Bad Vacation's debut album.You guys have had a few EP's in the past, dating back to 2020. But tell us specifically about this record.
AXL VALENTINE:  Oh man thanks! This record was more of a grown-up version of Bad Vacation. It's mostly a different lineup from the first EP and the songs were a tad rawer than the first project. It has more bite. It was also recorded live and straight to tape with minimal overdubs at NYHED studio on the Lower East Side. I personally feel like the first record was just an angsty explanation of 2020. But Dirty Gritty Pretty really defines all the members and our lifestyles.
PONYBOY:  "Sex Boy", "Emasculated", and "Wildcat Strut" are just a few personal favorites. Powerful and strong songs. Do you write the lyrics?
AXL VALENTINE:  Yeah I write the lyrics! When the band jams I usually join them by belting and just making noises until actual words come out. I also don't actually ever write the lyrics down. We usually do voice memos and I make a melody from there. Then I just kind of come up with some obscure lyrics, haha.  And nine times out of ten I don't write them down, it's all from memory to be honest.
PONYBOY:  So what is the actual recording process for the band?
AXL VALENTINE:  Hmm, I mean there's not really a process. Last time we just made sure we got the tones that we wanted and just ran through all the songs a bunch of times until we got the most energetic take! Even if there's a slight hiccup – if the take sounds like it's about to punch you in the face, then it's gonna be the one. That's what punk rock is all about.
PONYBOY:  Who are the band members and what instruments do they play? And how did Bad Vacation form? You're a relatively new band, so to speak.
AXL VALENTINE:  We've got Long Daddy Drew rocking on guitar. Spades rocking out on guitar as well. That guitar duo is so badass I must say. And for the rhythm section, we have Lud slangin' on the bass. And Davie shaking the room on the drums. I met Drew, Lud and Spades at I Need More – all at separate times by the way (none of them knew each other until we started jamming). When we were going through member changes in Early 2021, Spades wanted to jam. He said he knew of an insane drummer and asked if we needed one. I said hell yeah, we do and he brought Davie in. It was instant chemistry right there. So basically we got a two for one with the Spades/Davie combo.
PONYBOY:  The band seems like a mixture of both rock and punk. For example, "Gimme Some More" (another personal favorite) seems like it was written in 1977. Would you say that observation is somewhat correct? How would you describe Bad Vacation?
AXL VALENTINE:  Totally correct with that observation! I like to have the feel-good energy of a classic '70s rock 'n' roll song but with the intensity and grit of a classic punk song. The best songs I feel are the ones that you can't sit still when you hear it. It makes you feel like you're bouta bust through a wall or have a seizure or something.
PONYBOY:  What musicians would you say have influenced the band, as well as you personally?
AXL VALENTINE:  For the band The Ramones, New York Dolls, Misfits, Black Flag, The Stooges, Gun Club. As for me, you know my main influence is the Godfather of punk Iggy Pop. I also admire Guns N' Roses , The Germs, Thin Lizzy, Billy Idol and Dead Moon. 
PONYBOY:  What local bands do you guys tend to run and see play in New York City?
AXL VALENTINE:  Castle Rat, TDA, Mala Vista, Trash Bags, JessX, Indigo Fuzz, Beechwood.
PONYBOY:  You're a real natural onstage. The energy and your movements are attention-grabbing. When and how did you get into singing?
AXL VALENTINE:  I took choir in elementary school. I was never really a strong singer and was very self-conscious of my speaking voice. As I got older I started to write all types of music and I would practice in the shower or when no one was home. It took a while to really project my voice. I really learned singing was more emotional for me than technique and skill.
PONYBOY:  What was your upbringing/childhood like? Where were you raised?
AXL VALENTINE:  My upbringing was pretty much a mess. I was raised by my old school Haitian grandparents in Baldwin Harbor, a small town on Long Island. I wasn't really let out of the house much because they always thought something terrible would happen to me. For most of my time in elementary school, I was one of the only black kids that attended the school which always made me feel like the odd man out. I was also a black kid that liked rock music and skateboarding. So to everyone, I was just a weirdo. I wasn't really accepted at all. My grandparents ended up splitting up for a period of time which had me getting moved around a bunch in my early teens. My grandpa had to come out of retirement to support the household until they got back together.
Around that time I kind of lost myself and started dabbling with hard drugs for a short period of time. Then I got into a bunch of fights at school cause I joined a neighborhood clique with my closest friends, which led me to getting kicked out of school a bunch. I had lots of close calls and interactions with the police, which even led to me getting stabbed at one point. It was hell but I wouldn't change anything about the way I was raised. It's taught me so much.
PONYBOY:  Your personal style is bold. What labels/designers/shops are you a fan of?
AXL VALENTINE:  I like independent designers a lot like Primal Stuff, Rival Craftwork, Cat Black, Creatures Closet and The Cast. I also collect a lot of vintage stuff too, from Hysteric Glamour and Agatha Blois. I also dig some new brands like Other UK and Alessandro Vasini. As for jewelry I only rock the best of the best which is The Great Frog. 
PONYBOY:  The "Sex Boy" look photographed incredibly on our shoot. Who created it? And where did you find the inspiration for it?
AXL VALENTINE:   Cat Black (Instagram @gutter.cat)! She was the one that came up with the whole idea. I just wanted to put Sex Boy on the back. The inspiration was a very Lords of the New Church kind of vibe. And the Sex Boy on the back was inspired by a gang from NYC in the '70s called Sex Boys. It's such a sleazy outfit and a show-stopper. 
PONYBOY:  We love your tattoos. Who is your go-to artist at the moment? Have they done the majority of your work?
AXL VALENTINE:  Right now I have three artists that I've gone to in the last year that are all awesome! Adrianna Stabs, Douglas Grady and Rodrigo Canteras. They all rule me. Rodrigo is currently working on a sick stomach piece.
PONYBOY:  We know you were very close to New York City downtown legend Jimmy Webb. Tell our readers how the two of you met? And what he meant to you personally?
AXL VALENTINE:  I met Jimmy in 2019. Actually, I was always so inspired by seeing him on the internet that I came into I Need More for a job around May 2019. I was so nervous. In my head I was like, damn this guy is so cool I hope I get this job. I was also very off the rails at that time of my life. I was 22 with no direction really. Long story short he ended up giving me a chance. At first, it was such a rocky road. I was messing up left and right and thought I was gonna get fired at any moment. It wasn't until I really started picking up the pace and going extra hard that it all really changed. For example, one day I had rung up an almost 10k sale for Ringo Starr and his entourage all by myself  (I didn't even know that it was Ringo at the moment). Jimmy was so impressed at this moment that he ended up really taking me under his wing and just molded me into a better version of myself.
Jimmy wasn't only my boss, he was my mentor, my best friend and a big brother to me. I would have done anything for him. He'd always make sure I was okay and that I was on the right path. When he passed away in 2020 I was kind of wrecked. It was so hard for me to process and I almost spiraled out of control. But one thing that's kept me sane since he's been gone was a conversation we had three days before he passed away. We had been hanging out and he said, "Hey Eddy, just know I'll always be with you in spirit".  So now, anywhere I go, I feel like I'm carrying Jimmy on my shoulders. That always gets me through the day.
PONYBOY:  Did you deal with his personal belongings after he passed away? And the closing of his shop on Orchard Street?
AXL VALENTINE:   Yeah, I did handle a lot of his belongings with his estate and also dealt with the closing of the store. It was such a melancholic time for me and everyone in the world at that time. It was happening in the middle of the pandemic and everything just felt so dark and gloomy. It was literally so hard going to the shop every day without hearing his voice or him being there. There were so many tears that were being shed from everyone in the neighborhood. Closing the shop took about 3-4 months. These were some of the saddest memories of my life to be quite honest. But again it taught me so much. And I felt like Jimmy was right next to me in spirit throughout the whole thing.
PONYBOY:  Does Bad Vacation have any touring to accompany the upcoming album release? 
AXL VALENTINE:  No touring as of yet. We are still relatively new and tryna takeover NYC as much as possible before we head out for world domination. Touring will be a thing once we finish our second album, which is fifty percent done with the writing process.
PONYBOY:  What are your goals for Bad Vacation in the future? How do you see the band evolving?
AXL VALENTINE:  Bad Vacation wants to have a NYC punk rock/rock 'n' roll resurgence for the 20s, kind of like how The Strokes did in the early 2000s! Right now the band is focused on growing and captivating our audiences with the raw power of the music that we play. We want people to dance, go wild and have fun – to be the best version of themselves. We also want to inspire the youth to pick up some instruments, link up with some friends and start a kickass band.
As for the evolution, the songs are gonna get louder and bombastic as possible. There's gonna be more of a bite in the next couple of projects. It's gonna be a hell of a story for us. Our first show was June 21st, 2021 outside of The Cast on make music day a little less than a year ago. The evolution since then has been pretty insane. I say in the next couple of years we'll be playing stadiums, opening up for some legendary bands. Mark my words baby, xxx Eddy.