FUTURE SHOCK
ART AGUILAR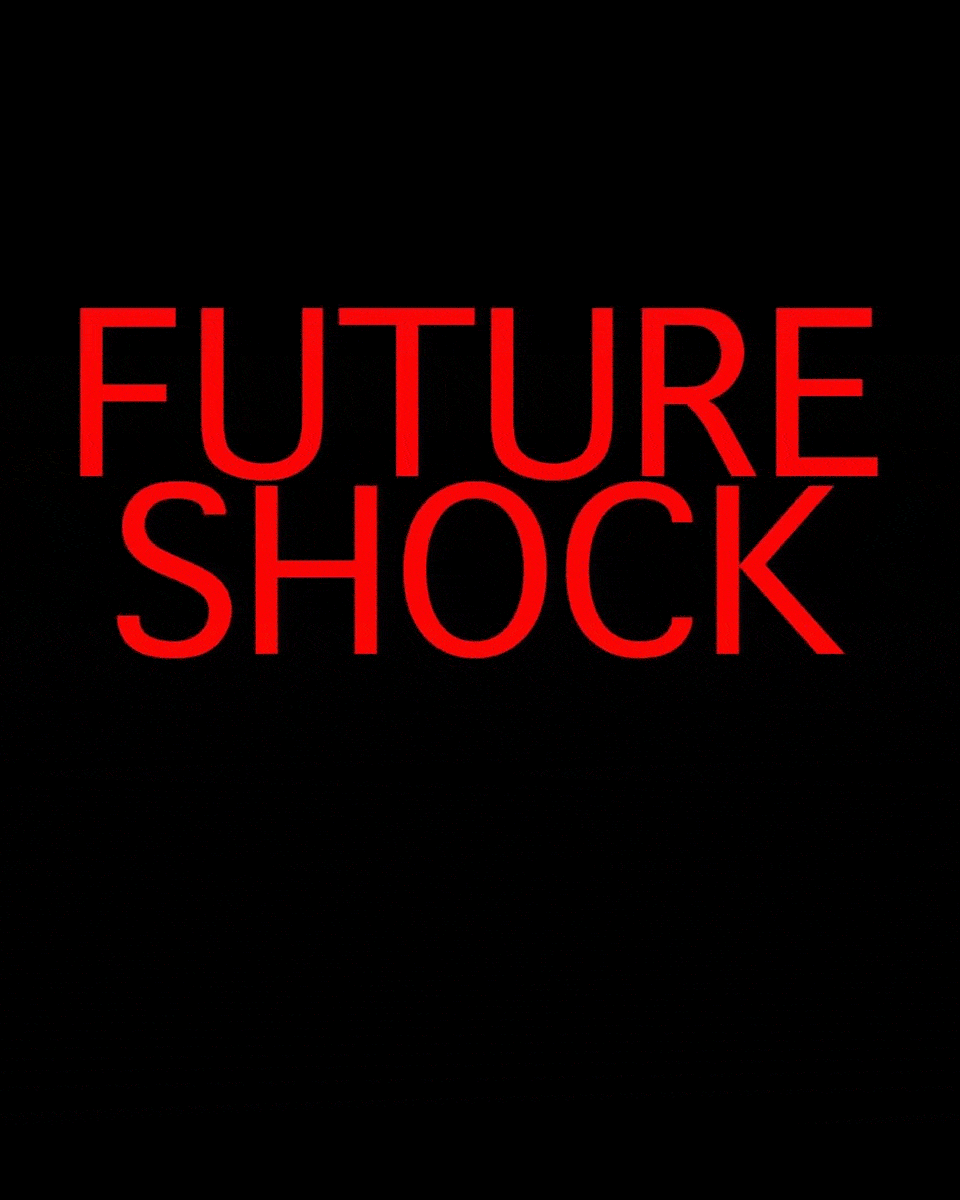 Art Aguilar is a California-based mixed media artist that designs under the name of Future Shock. Whether he is creating art for the likes of LA Witch, Crocodiles or Slim Jim Phantom from Stray Cats, the outcome is both spectacular and mesmerizing. We first became aware of this emerging artist through his work for Kate Clover's "Channel Zero".  We were immediately enamored, and couldn't wait for his next Instagram post! We knew at some point we would have to feature his fantastic portfolio on Ponyboy. Art will be included in his first gallery show at the Tresspassers Group Show in LA. Portraits by Luke Perine.  https://www.instagram.com/future_shock/?hl=en
PONYBOY:   Art! We love your art! Ha ha. How did you get into creating art?
ART AGUILAR:   Hi Ponyboy! I was exposed to art and music at an early age. My dad played music and my mom always had music playing in the house. From Kiss to the Ramones, Blondie…to whatever that was happening in the early 90s. My uncles on my dad's side were both tattoo artists and were always drawing something rad. I naturally had a love of design and obsessed over the bands I loved. I taught myself the drums and played with a few different bands throughout my twenties. I eventually got tired of the band thing and was looking to get into something different creatively. It took me years to figure out what my style was because I was never comfortable being an illustrator. It wasn't until I bought Bryan Turcotte's book Fucked Up and discovered Jim Madison, Morning Breath and Andrew Fairclough that I really started to develop my style. So I took my dad's old screen press and learned photoshop/illustrator and started out by designing and printing for my local record shop while also putting out my own work.
PONYBOY:   Tell us about your upbringing in California.
ART AGUILAR:    I'm from Whittier, California. It's a hidden gem of Los Angeles. It's a very DIY and artistic community. Growing up here there was a prominent music and skateboard scene, so there was always something cool going on. It's about 20 miles east of Hollywood so it was never terribly far if you wanted to do something cool like hit up Amoeba Records or see a band play.
PONYBOY:   We understand that you had a day job. However, during the pandemic, you started being a full-time artist. Tell us about this transition.
ART AGUILAR:   I was a BIM engineer for a big general contracting company, and I had worked in construction for about 10 years before that. Due to the pandemic and construction slowing way down, the company decided to lay off my department. At this point, I had been in the trade for over 15 years but was always doing something creative after work. Screen-printing and design were mostly just a creative outlet to break away from the grind. Around this time, I had been approached by LA Witch to design their second album. It was the best thing I could have asked for because it really carried me while I was going through the anxiety of losing my job. Everything kind of snowballed from there because I started getting some awesome offers to work on other projects and I honestly haven't looked back. As scary as it is to change careers at my age, I know that this is what I'm supposed to be doing.
PONYBOY:   What mediums do you work in?
ART AGUILAR:   Normally i'll start with a sketch and make a rough layout using photos and other ephemera I collect by junking. I try and get as much of the human element in my designs as possible, so I paint the textures or take photos for textures and then finish everything up in photoshop. I've also been adding more VHS analog elements to my work because of the work I've been doing in After Effects. I mostly work in photoshop but since I've gone back to school, I've been incorporating more hand-drawn illustrations and painted textures into my work. It's been great to revisit that. I also learned After Effects recently and been having a blast animating my artwork and creating video promos for bands. I try to add as much of the human feel to my work as possible, so anytime I can I'll paint textures.
PONYBOY:    Where do you get your inspiration for your artwork?
ART AGUILAR:   That's hard to answer because I tend to open myself up to anything that moves me and grabs my attention. It could be a song lyric or photograph that inspires me and that could lead to something. But I love punk rock iconography, pulp comics, horror/sci-fi, VHS, DIY art and fucked up print. There are also tons of great artists and bands that I follow on Instagram that are constant sources of inspiration.
PONYBOY:    Who are some of the clients that you've worked with? And who are some of your dream clients, people or companies that you aspire to work with?
ART AGUILAR:   Some of the clients I've gotten to work for are the Los Angeles Times, LA Witch, Bleached, Grace Mckagan, Jennie Vee, Slim Jim Phantom, Tamaryn, Suicide Squeeze, Epitaph, Trish Toledo, Thee Lakesiders, Night Shift NY and Crocodiles to name a few! I don't necessarily have a dream client. I want to work with people who believe in what I do and aren't afraid to take risks. I've been lucky enough to work with all different types of clients. I enjoy being able to move around to different mediums – whether it's print, music packaging or clothing.
PONYBOY:  We first stumbled upon your artwork through a mutual friend, musician Kate Clover. Do you get most of your work through referrals?
ART AGUILAR:  Yes! I do get work from referrals but if it's someone I really want to work with I just reach out! I've never been shy to put myself out there and hit people up.
PONYBOY:   We'd love to see your artwork printed on clothing. Do you have an interest in collaborating with fashion labels?
ART AGUILAR:    I was able to collaborate with The Creatures (70s inspired clothing) for some exclusive fabric that will be made into pants! Super excited to see how that comes out. Hopefully, more of those opportunities come around because i'd love to do more of that!
PONYBOY:   Your artwork would look incredible on a very large scale. What's the largest size you've created?
ART AGUILAR:    Suicide Squeeze had some billboards made for the record I made for LA Witch and that was so rad! They bought a couple of billboards around town, so my wife and I went out to each one. Ha.
PONYBOY:   It's exciting to see your work incorporated in musician's videos. Do you have an interest in actually doing videos or photography yourself?
ART AGUILAR:   Absolutely. I think If I want to take the next step as a designer, I need to start setting up my own shoots and layouts. I do plan on taking photography classes soon now that I'm back in school. As far as videos, I would love to direct! I just haven't had the opportunity to do so yet. Right now, I'm just trying to become a better animator and I'm having a lot of fun making promo videos.
PONYBOY:   You're involved in a group show coming up In Los Angeles called Trespassers. Please tell us the details.
ART AGUILAR:   Trespassers is a group show featuring 9 artists. Elza Burkhart along with her friend and collaborators Carter Quick (House of Yarrow) and Crystal Arrias (Grave State) had the idea of creating their own gallery show after some frustration dealing with the gallery circuit. After a year and a half of being closed off from the world and only seeing art through a screen, they felt it was time to put something together. We all couldn't be more excited for this show.
PONYBOY:   What's the best way for somebody to get in touch with you to commission artwork?
ART AGUILAR:    I'm active on Instagram but prefer email! futureshockdesign@gmail.com.
PONYBOY:   What aspirations do you have for the future as far as your artwork is concerned?
ART AGUILAR:   I'd love to find a home somewhere where I could collaborate with other designers and be a part of a team – it does get difficult at times to have no one else to bounce ideas off of. But I try not to get too far ahead of myself and just take it day by day because I never know what to expect or what opportunities may come my way. I would love to be able to be a part of more gallery shows along the way because I had a great time putting my pieces together for Trespassers! I have some projects in development now that could open doors to other opportunities. But for now, I just want to continue to work on my craft and develop my skills. The future is unwritten, and I try and stay open to all possibilities. Thank you Ponyboy!!